The revenge of the Water Elemental

So, my dear readers, here we are again in such a short time, please and thank you.
You might remember the story of the little Venari and how such a brave creature was able to bully a wandering water elemental. You do? Ahhh, lovely, so here's another tale for you, a tale of water and disgrace, a tale of treachery and poison, a tale of how the Water elemental regained its lost honor.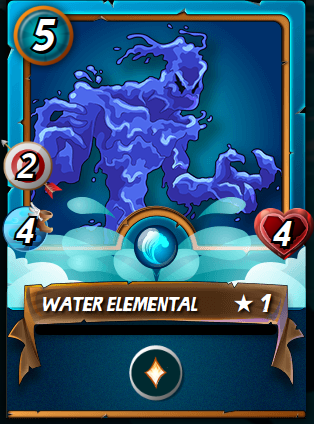 In a winter day, a banished Water Elemental was running away from its master, please and thank you, who forgot the way and let his creature perish in despair.
On dark roads and perilous paths it was biding his way until Death made its appearance in this out little tale of mine.
Death! (You are meant to shiver, as much as the Water Elemental, please and welcome) Death and Thaddius, what a jolly duo! And what better task for such a couple than to trick a poor Water Elemental in despair.
Come close, dear, come close and taste this mystical fruit
Naive....close it came, and taste it did, but things didn't turn out the way Thaddius planned, as you can well check it out for yourself.
Revenge is best served cold.
---
---