2.7 Million Chaos Legion Packs (1.6 Million SPL Tower Defense Packs)
Can you feel the excitement? Is that pack ending FOMO hitting yet? For most it likely isn't but for me and I assume at least some others that FOMO is starting to kick in. What am I speaking of? Something I mentioned in some of my earlier posts. When Splinterland booster packs get close to selling out the community goes bonkers for coco puffs or in this case bonkers for packs. Historically this has happened at the end of each set (Alpha, Beta, Untamed, ect.). Will it happen again? I suspect so however for me the FOMO isn't getting more packs but seeing the "Sold Out" image that will hopefully plague us for months.
Why??
Its no secret current markets are dipping. I believe that Splinterlands is in a unique situation where it can pull itself away from the pack. In other words I believe Splinterlands can create its own upward trend regardless of what anything else in the market is doing. One key element to this is having no packs available for sale. This should in theory push up the value of packs on the secondary markets and increase the value of everyone's Splinterland card collection. Another benefit potentially could be other items Splinterlands sells directly getting an uptick in sales (Cough: Nodes). Hopefully by the time Chaos Legion Packs is sold out Card staking will be possible on land. If so I predict another bull run for our Splinterland assets, mainly our cards. Which might cause a ripple effect on all other Splinterland assets. The cards are the backbone of this game. Without them there is no game.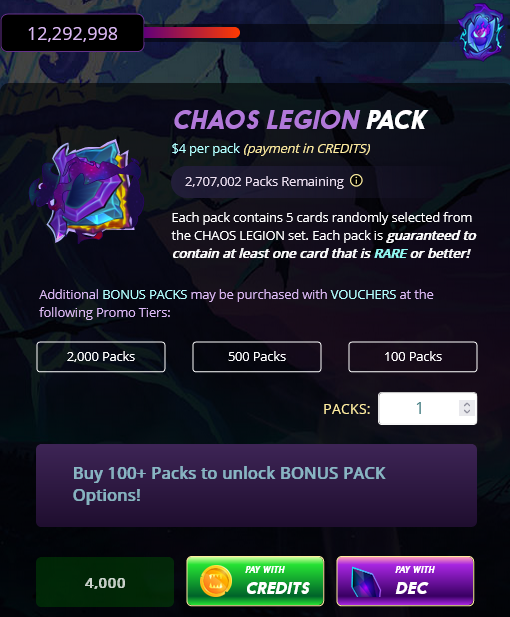 Since we are on the topic of packs lets take a look at Splinterlands Tower Defense Packs. The packs themselves cost 8,000 Dark Energy Crystals or 5,000 Dark Energy Crystals plus one Voucher. Currently there are roughly 1.6 million Tower Defense Packs left for sale. Just like Chaos Legion Packs one can get bonuses for bulk purchasing Tower Defense Packs. Example: Purchase 100 packs for a 10% bonus. Purchase 500 Packs for a 15% bonus. Purchase 2000 Packs for a 20% bonus. This can be done on the official Splinterlands Site. For big spenders of $100K or more you can contact Splinterlands directly at [email protected] for additional bonus options. Every so often the Tower Defense team drops updates on the progress of the game. To read the latest Tower Defense Dev Diary click the following link: https://hive.blog/hive-13323/@splinterlands/splinterlands-tower-defense-dev-diary-january-1-2023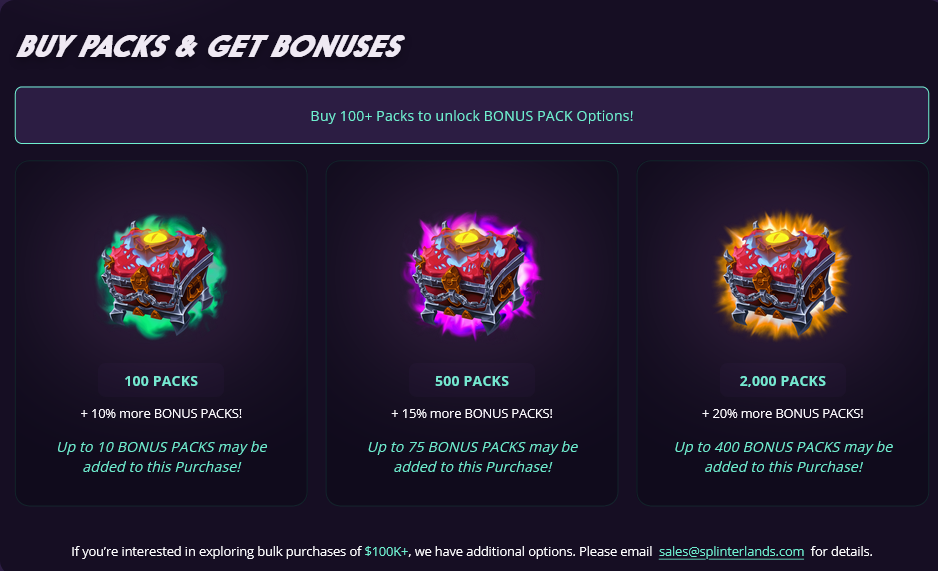 ---
Chaos Legion Booster Pack
The Splinterlands Chaos Legion Booster Pack contains five NFT's that are playable within the game of Splinterlands. These NFT's can be traded within the games marketplace and on many secondary marketplaces. Each booster pack contains at least one RARE nft and four COMMON nft's. Booster Packs can be purchased in game or on secondary markets such as Hive-Engine.
---
What Is Splinterlands?
Splinterlands is a blockchain game built on the Hive Network. The game itself utilizes NFT's for game play. These NFT's can be won in battle and/or purchased from the official Splinterlands marketplace or many other secondary markets. Game play rewards players with cryptocurrency and in game assets. Click here to get started with Splinterlands.
---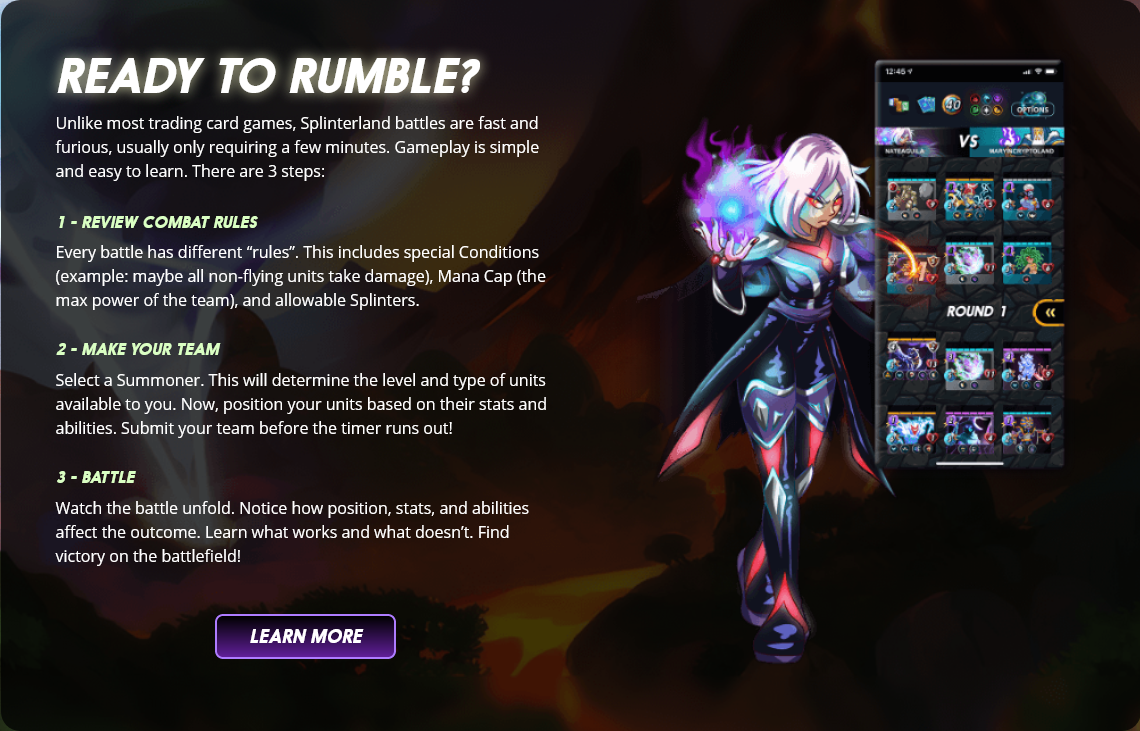 ---
Posted Using LeoFinance Beta
---
---