Chaos Legion Booster Packs Are A Steal Right Now

As most Splinterlanders know; Chaos Legion Booster Packs are now out of print and can no longer be purchased directly from the Splinterlands company. However they are still attainable on secondary markets and Hive-Dex's such as LeoDex, TribalDex and Hive-Engine (to name a few). Shortly after Splinterlands sold out their supply of Chaos Legion Packs we seen such packs spike in price on the aforementioned secondary markets but that surge in price quickly settled. As the below screenshot shows (Taken From LeoDex) the current Last Price sale for CHAOS (Chaos Legion Packs) is a very affordable $2.16 USD. Why the dip after the surge? Did people get their fill of CHAOS Packs?

I think not.....
Personally I don't think filled bags is the cause of the drop in USD & HIVE value for Chaos Legion Booster Packs. Something else happened roughly two days after Splinterlands selling out of packs and the USD value of CL Packs (Chaos Legion Packs) peaking. That something else was the HIVE Token pumping and its still in pump mode. I think its very likely what we are seeing is holders of Chaos Legion Packs selling at lower prices than intended due to the thought that this recent HIVE Pump might be singling the next bull run. If their intuition is correct they will likely make out like bandits considering today's HIVE/USD ratio. However if they are wrong; they (sellers of CL Packs) are likely to be out fist-full of HIVE Tokens that could of been earned if one held CL Packs instead of selling.
Using that same train of thought I pose you (and myself) the following two questions: (1) Short term: were do we see the USD value of CL Packs peaking at? (2) Will the HIVE Token dip back below $0.40 before the next bull run? My thoughts on question (1), up, up and away (aside from some unforeseen event I think we are near or at bottom USD value for CL Packs). Question (2), I believe so as that is what seems to be the current trend. After evaluating my answers I have come to the conclusions its best for me to continue holding my Chaos Legion Packs for the time being. If my prediction is wrong that means HIVE has pumped and I won't be mad at that. If it dips, HIVE profits galore (rake them in baby: Rentmoney wants to power-up). Further conclusions: Chaos Legion Booster Packs are a steal on the secondary markets at current prices.
Disclaimer:
Nothing on the @rentmoney blog should be considered financial advice. I (@rentmoney) routinely make bad financial decisions so don't make your financial decisions based on mine. Instead always do your own research before spending any of your hard earned currencies and never invest/trade or spend what you can't afford to lose.
Trade CHAOS Packs At:
What Is Splinterlands?
Splinterlands is a blockchain game built on the Hive Network. The game itself utilizes NFT's for game play. These NFT's can be won in battle and/or purchased from the official Splinterlands marketplace or many other secondary markets. Game play rewards players with cryptocurrency and in game assets. Click here to get started with Splinterlands.
What Is Chaos Legion?
Chaos Legion is a set of NFT's (cards) that are playable in the Hive Blockchain game known as Splinterlands. They can be traded on the in game marketplace and many secondary markets. Chaos Legion cards can be found in boosters packs in which contain 5 Chaos Legion NFT's (cards) each. Four common cards and one rare card are guaranteed to be found in each booster pack.
---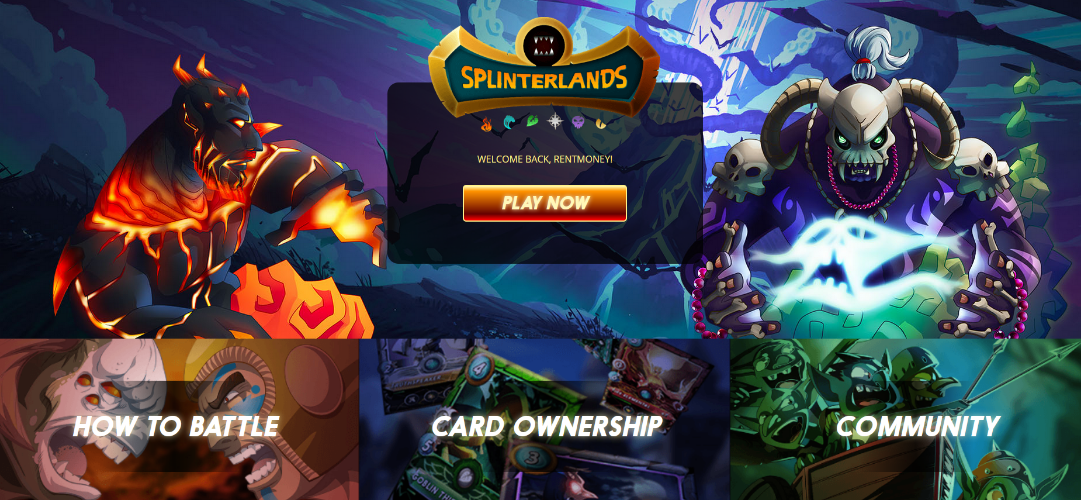 ---
Chaos Legion Trailer:
---
---