Final Week To Qualify For Doctor Blight

Splinterlands is an online blockchain game built on the Hive Network. It utilizes NFT's for game play. These NFT's and other in game assets are tradable and have real monetary value. Click here to play or to invest in Splinterlands. Play for free or pay $10 USD and start earning today!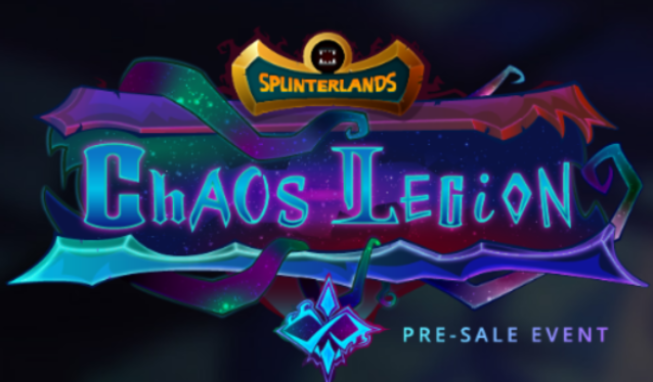 The Chaos Legion presale event is quickly coming to a close. Currently there is less then one week to get in on the presale action. Participating in the presale will give you some gauranteed perks such as a title (for every 1000 Packs purchased). On top of an exclusive title you can also get airdropped the Chaos Legion Promo card known as Doctor Blight. One Doctor Blight is gauranteed to be airdropped to you for every 50 Chaos Legion Packs you purchase during presale.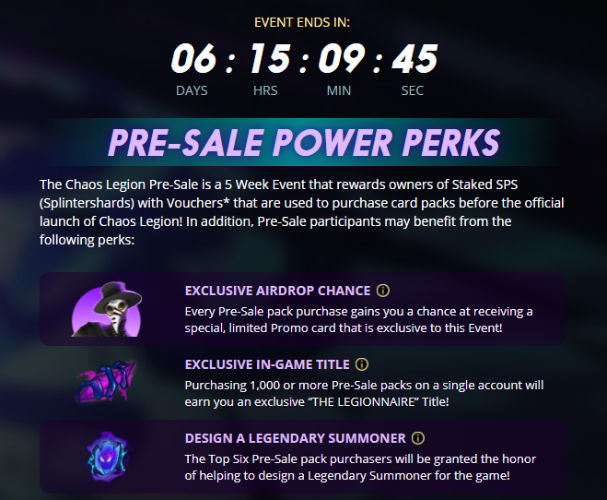 As noted in the above screenshot if you are lucky enough to be one of six top purchasers of PRESALE Chaos Legion Packs you will earn the right to design a Summoner. Now there is something you can't put a price on. Those who earn the right to create their own summoner will get a max Gold Foil and a max Reg Foil of their designed Summoner. Cryptomancer has opted out of the race so if he manages to be in a top six spot he won't be claiming the design rights. His reasoning is displayed below.
Quote Taken From Here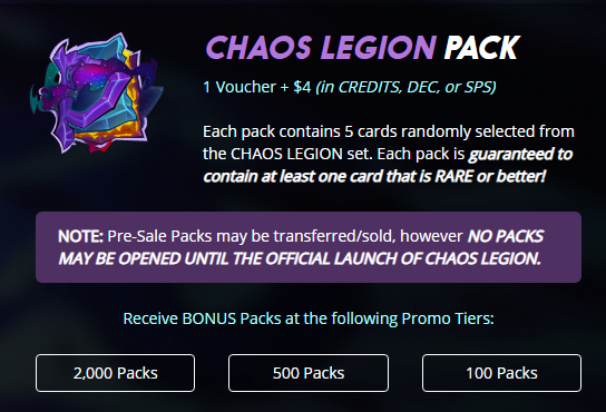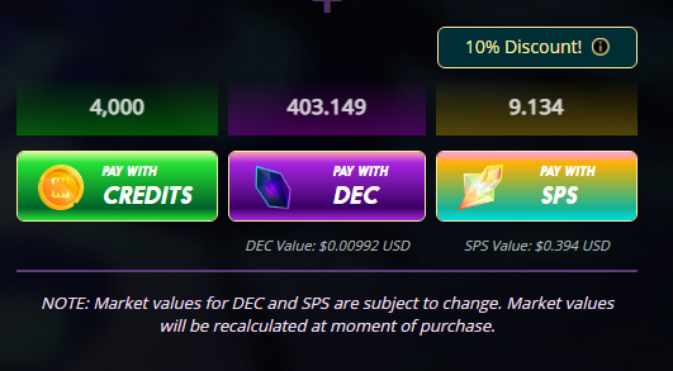 As always Splinterlands gives discounts on bulk purchases. Purchase 100 Packs for a 10% bonus. Purchase 500 Packs for a 15% bonus. Purchase 2000 Packs for a 20% bonus. The 10%/15%/20% discounts aren't restricted to the presale so we get to enjoy those even after the presale has ended (subject to change). There is also an option for big spenders who spend $100,000 - $1,000,000+ respectively. You will need to contact @aggroed directly if you have the desire to invest such amounts. This can be done via the Splinterlands official discord server.
Current Chaos Legion Leaderboard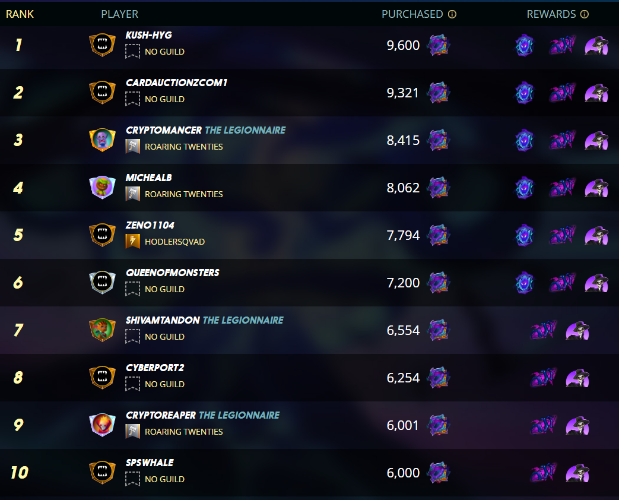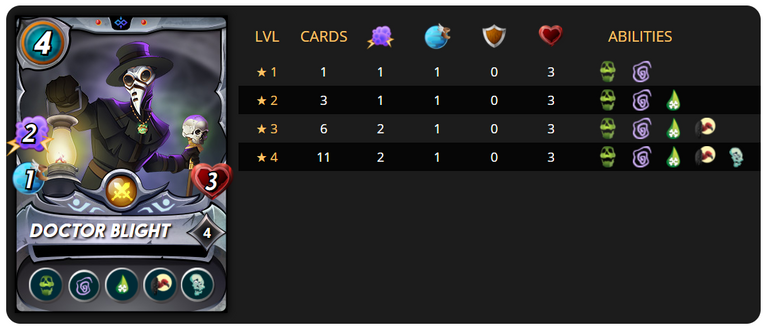 ---
---