Say Yes To SPS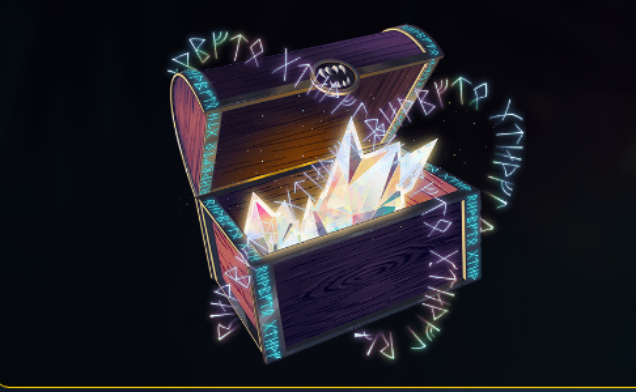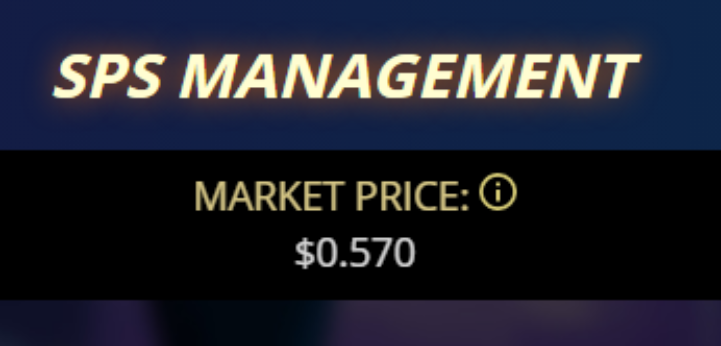 ---
What Is SPS?
Splintershards (SPS) is a newly minted cryptocurrency for the Hive Blockchain game known as Splinterlands.
Splinterlands is an online blockchain game built on the Hive Network. It utilizes NFT's for game play. These NFT's and other in game assets are tradable and have real monetary value. Click here to play or to invest in Splinterlands today. Play for free or purchase the right to earn for just $10 USD.
What Is SPS Function?
SPS main function is to the be the governance token of the Splinterlands game. The more SPS one holds the more sway they will have over the direction the Splinterlands game is headed.
How Do I Get SPS?
SPS can be attained for FREE in the ongoing year long airdrop. Currently (10/02/2021) the airdrop is on day 68/365 (plenty of time left). To participate in the SPS airdrop one only needs to hold Splinterlands assets. SPS can also be purchased on exchanges such as Hive-Engine or won in daily Splinterland tournaments. Click here to read more about the SPS airdrop.
Watch A Splinterlands Battle
Click Link To View Replay
https://steemmonsters.com?p=battle&id=sl_827199f371a4384d66612fc5460334b6&ref=rentmoney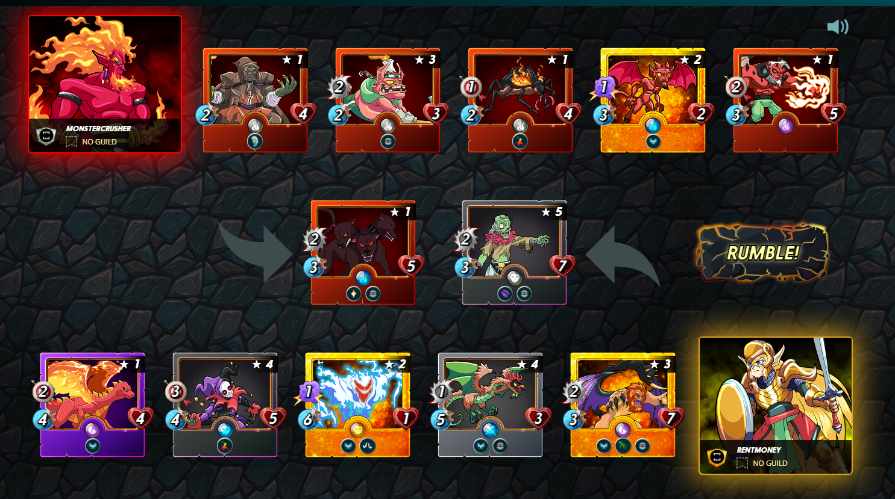 Currently SPS is being traded at $0.57 USD. The SPS token has been on an upward trend ever since it was announced that using SPS to purchase Chaos Legion boosters (At Presale) will give a 10% discount. With Chaos Legion booster base price being $4.00 USD each (Plus a voucher) that is a $0.40 savings per booster. Since Chaos Legion isn't available for sale yet its highly likely the SPS tokens upward trend isn't ending anytime soon (Not Financial Advice).
SPS BUY & SELL ORDERS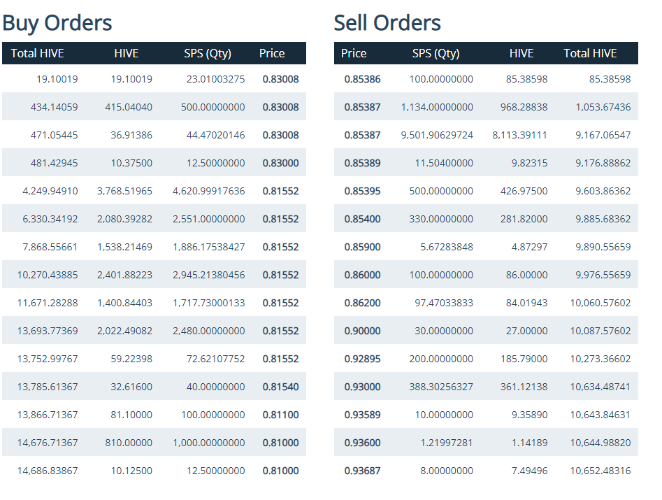 Splinterland Tournaments

No your eyes do not decieve you. That is over a half million USD being offered in Splinterland tournaments this month alone. The majority of those tournaments are awarding SPS tokens to the winners. If seeing this doesn't tickle your fancy to become a Splinterlands Player nothing will. Take a look below at one of the tournament lobbies. You will see that there is over $10,000 USD worth of SPS being awarded to the winners of the tournament. First place gets a massive 1500 SPS payout (Equal to $855 USD).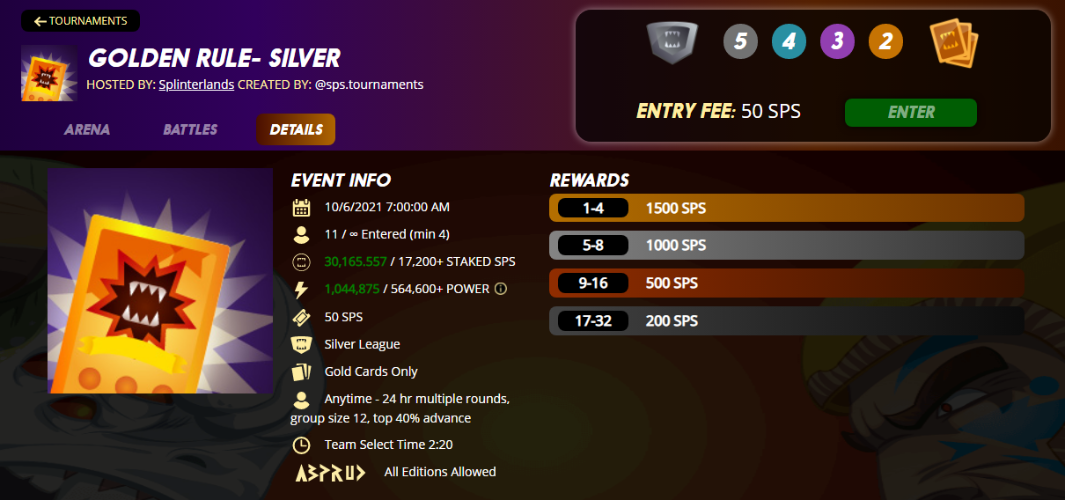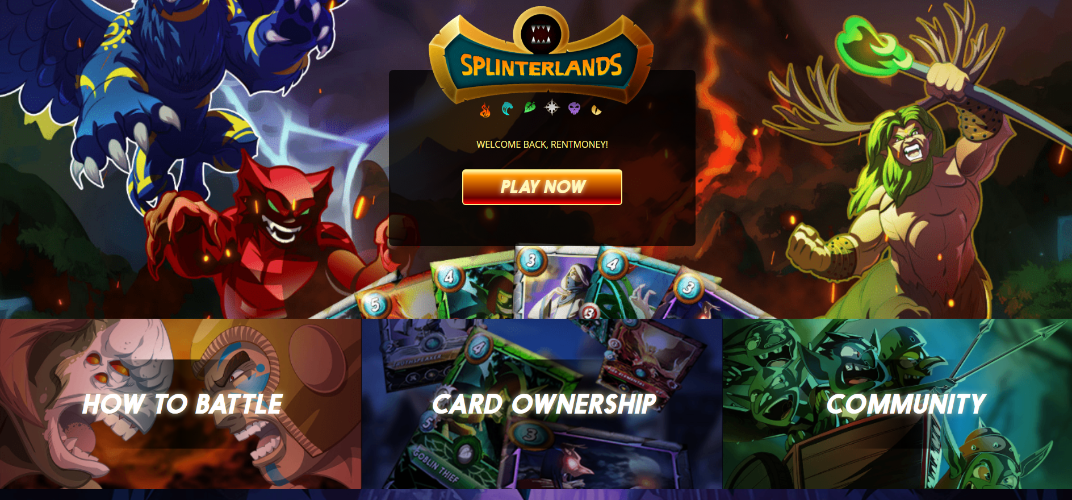 Posted Using LeoFinance Beta
---
---