SPT USD Value Just Exploaded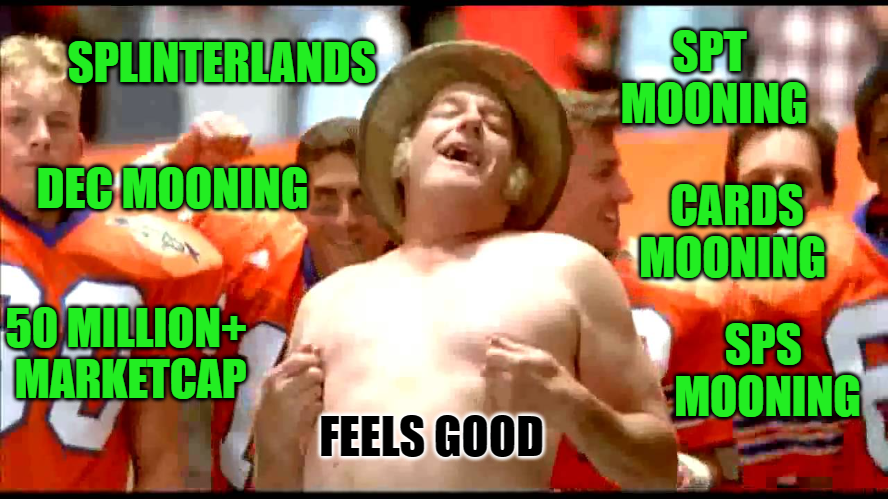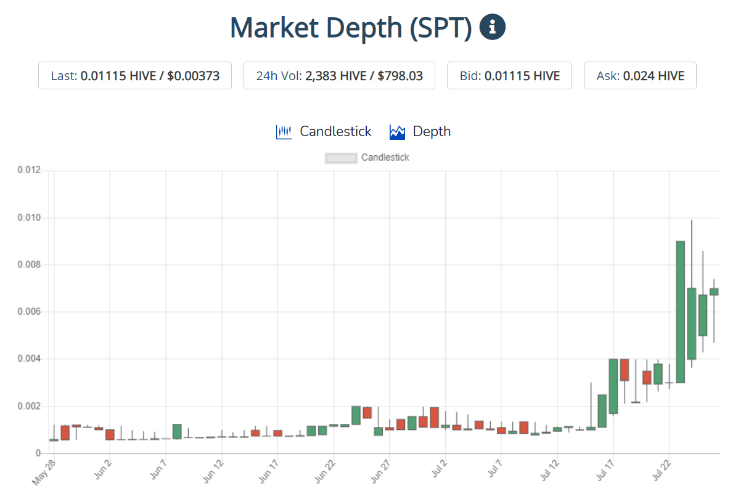 SPT just shot to the moon in price. No less then just a handful of weeks ago this token was barely showing $10 USD in trades for a 24 hour period. Today (7/27/2021) we can see there's already been 2,383 hive/ $789 in SPT trades and that number is likely to increase as the day goes on.
The sudden increase in price is very likely due to the SPS governance token that has started to be airdropped today. Currently the SPS token is selling for about 40 USD Cents. Holding Splinterlands assests is the only way to be included in the SPS airdrop. One of those assets that count towards airdrop points is the SPT token and that is likely the reason for the sudden SPT price increase. I bet we have allot of happy SPT holders today :)
SPT Buy & Sell Orders 7/27/2021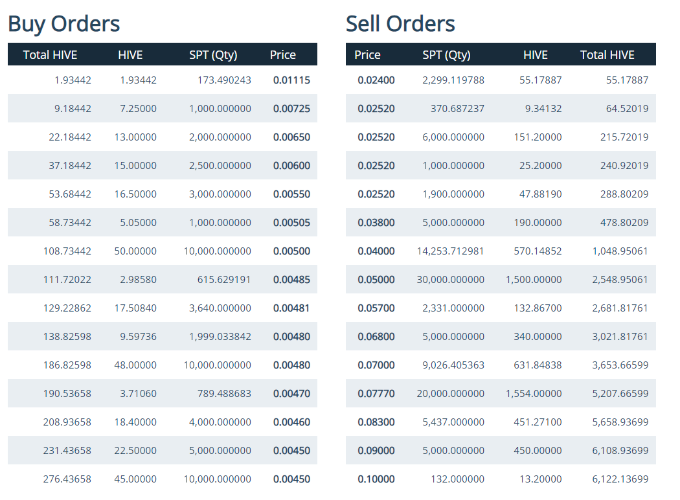 As you can see there's currently a big gap between the buy and sell orders. Will this pump last? Will SPT continue to rise in price?? No-one knows for sure but one thing is for certain. Its a great time to be a Splinterlands Investor/Player.
The airdrop I mentioned earlier lasts for 12 Months and drops free SPS tokens daily to anyone holding Splinterlands assests (Learn More Here). Below is a screen shot of the SPT buy and sell orders just eight short days ago.
I have also attached the buy and sell orders of DEC and a screenshot of the highest costing Gold Foil Legendary cards currenlty being sold on the Splinterlands Marketplace. Everything Splinterlands related has been pumping in price. Current Card Marketcap $50 MILLION+ USD.
SPT BUY & SELL ORDERS 7/18/2021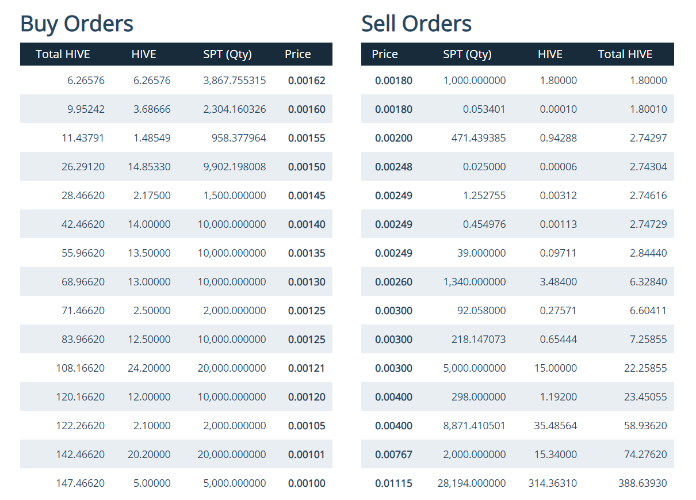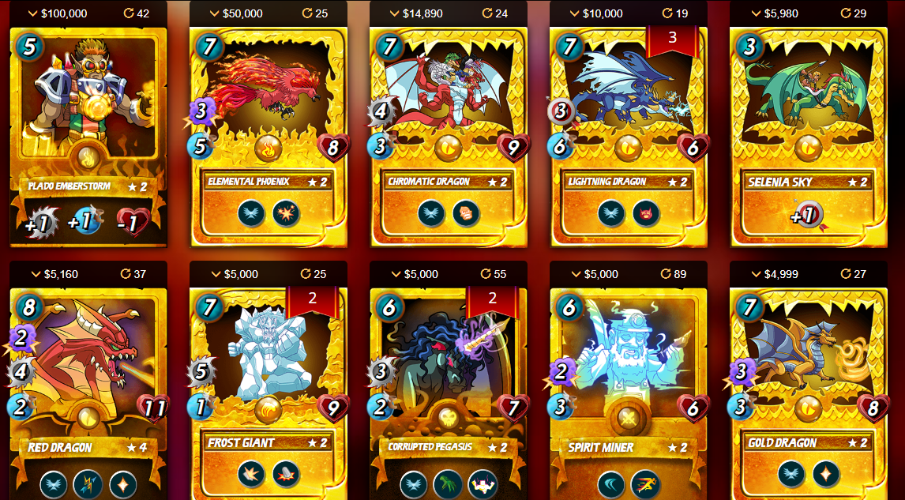 Splinterlands Total Market Cap: $51,967,836
Graph and market cap taken from Splinterlands official discord channel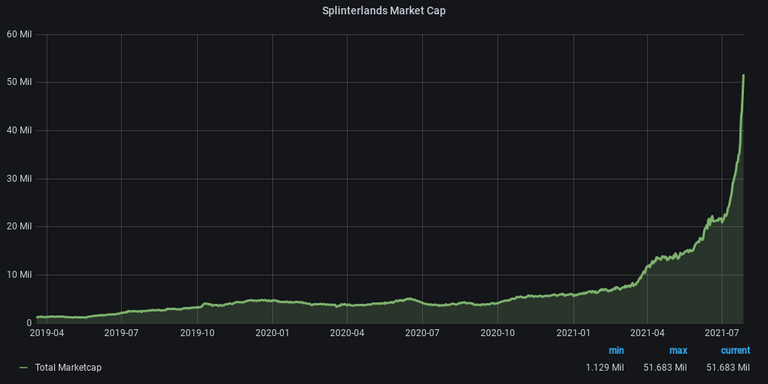 DEC Buy & SELL Orders
What is Splinterlands ?
Splinterlands is a digital card game created by @aggroed and @yabapmatt. Game release has launched and prizes are already up for grabs. You can get started with investing in or playing Splinterlands by clicking here.
---
---