Spinterlands: 1st Place in Brawls! Tier 3? Lets Open some Gladius Packs!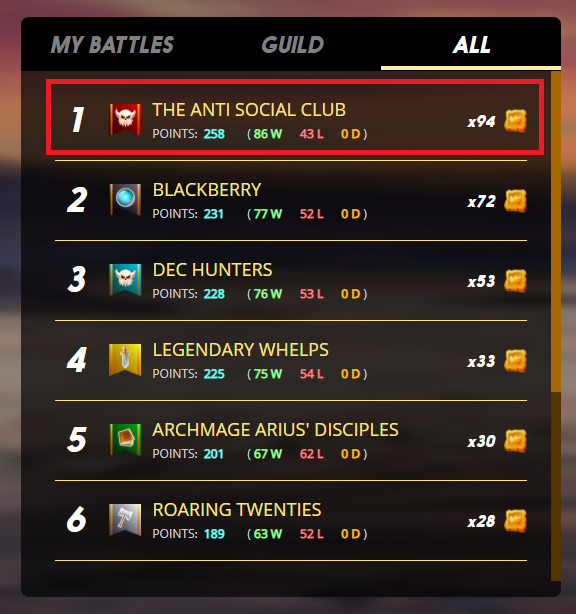 Congrats again to our Guild: The Anti Social Club
We continue to do amazing things with a small team! FIRST PLACE!
There was some pressure from other guilds asking us to move up to TIER 3 for this round but it was not in our best interest to do so.
After reading this mornings TIER 3 report on the discord 7/10 Guilds that did try out the TIER 3 would of done better staying in TIER 2.
Some are saying the brawl system is broken in that regard. So we'll see if the splinterlands team takes another look at brawls soon.
As you can see we made the right move as a guild staying in TIER 2.
I was able to pick up two Gladius Cases this time and picked up a few Blood Stones to try to help with the Legendary pulls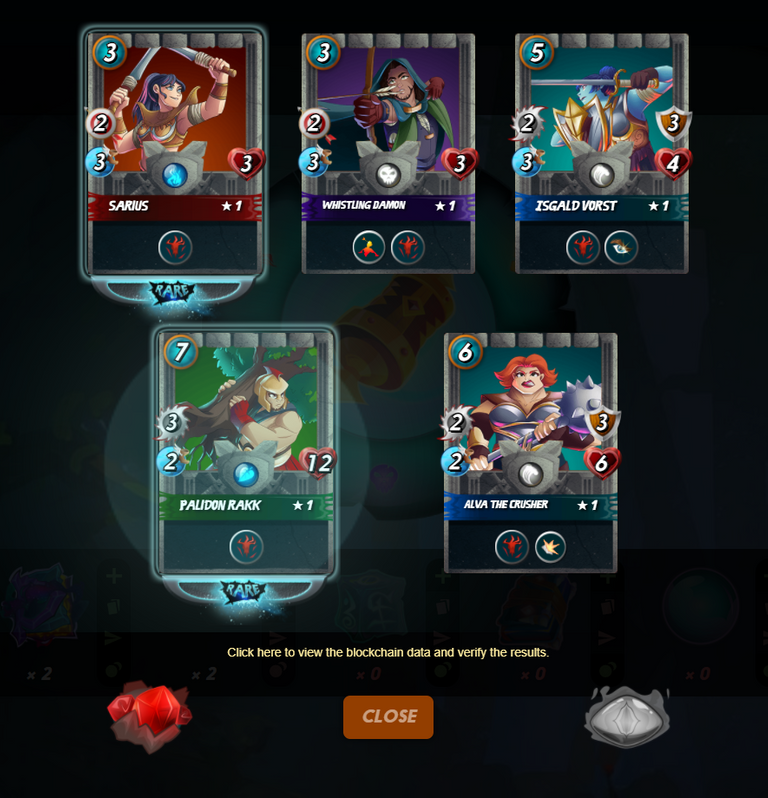 First Pack! TWO RARES!!!!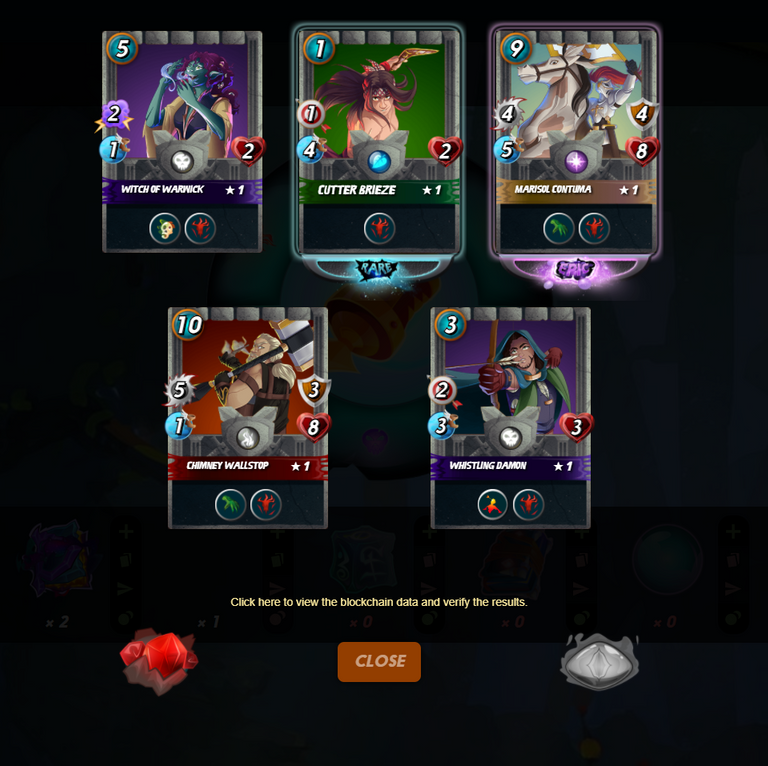 Second Pack! RARE + EPIC!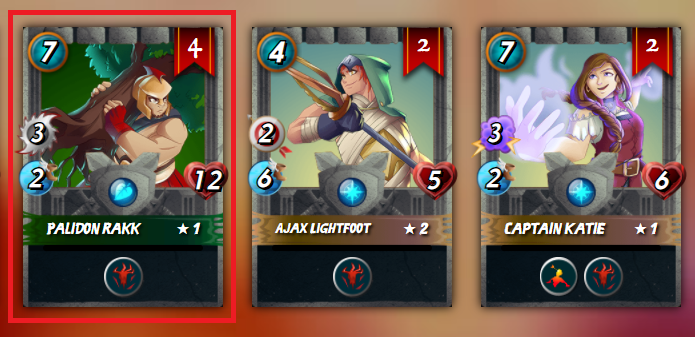 I wasn't able to upgrade any cards this time, but im close to upgrading my RAKK rare. Maybe next brawl.
Its going to get harder and harder to upgrade Gladius cards from here on out because of the rate of distribution and im getting into higher levels of cards. You need 16 BCX now to get to level 4.

---
---