Half Way Through the Chaos Pack Sales
Just incase you missed it, we hit a milestone with Chaos Packs sold - 50% and now drilling down into the second half!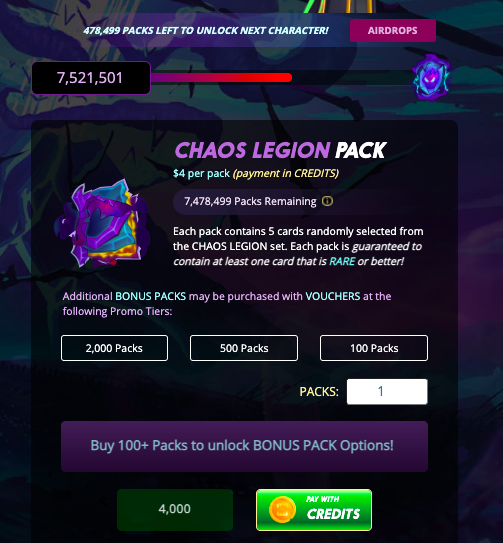 I imagine it's going to feel like it's slow going as people gradually buy their way through the next 1.5 million, but once we get to 9 MILLION and those legendary summoners start dropping, it might just feel like we're on the home straight, and once we're down to 3 MILLION to go, I think a little bit of panic buying might set in.
But it's going to be a slow early spring for sales I think until we get there, especially in the context of the crypto dip!
---
---