Splinterlands Battle Mage Challenge: Blast!
This week's Battle Mage rule set challenge was Blast! in which monsters either side of the primary monster attacked take half damage!
Blast! general strategy....
It's useful to play snipe and opportunity especially as that way you're more likely to deal damage to two additional opposing monsters.
You could go defensive and play taunt at the front or back with a 'no blast attack damage' ability monster next to it!
It might be worth considering mixing the attacks up with all of snipe, sneak, opportunity and scattershot in case your opponent also plays the above strategy: at least once taunt is done you've then got more chance of dealing more damage
Triage and repair are useful to heal those either side wounds.
Magic is good - to get beneath shields.
Summoner wise, no point playing Yodin if you are blasting already!
Blast! carnage battle exemplar
The battle below shows a comprehensive victory using blast!
Mana and rulesets:
34 mana
blast and snipe (nice combo)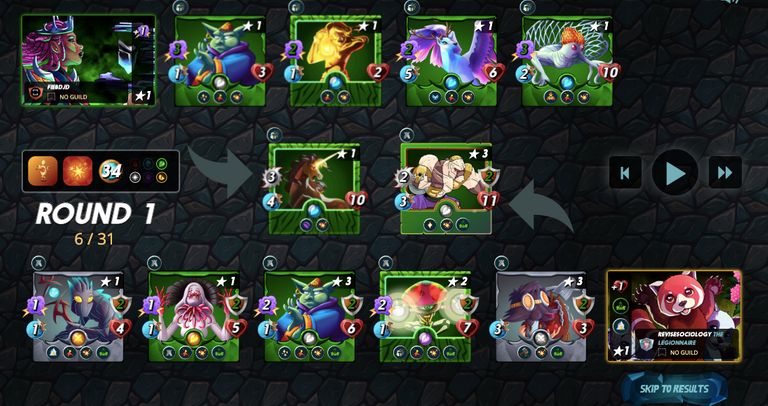 Summoner: Lilly - for the triage
Flesh Golem - an ever useful tank.
Scavo hireling - repair
Sporcerer - rust and 2 magic damage
Goblin psychic - heal and damage
Queen Mycelia - protect
Spirit Hoarder - more triage
The battle...
round 1 - I lose my scavo, but hey he's not really doing anything anyway with all those magic attacks
round 2 - I take out the Pelacor thanks to all the blast damage, and the Slipsawn, goblin and Khmer, and note my double triage is working well on the Sporcerer!
rounds 3-4 - it takes a while to get through the voided Unicorn, but I'm there by round 4!
Final battle analysis
May opponent had no chance with a snipe ruleset in terms of my damage, I really blasted my way to victory!
I relied heavily my triage and repair for this my damage was actually pretty low, the triage worked great!
!BLAST final thoughts...
Based on the above - TRIAGE!
---
---