Splinterlands Challenge of the Week: Sniping....
This week's Splinterlands Challenge of the Week was to showcase The Neutral Centaur....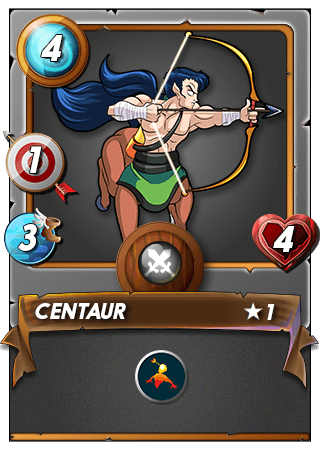 This is a decent snipe card at level one, with reasonable speed and good health for 4 mana.
I didn't actually have this free at time of doing the challenge, so I just decided to do a good old Snipe outing with other snipe cards, which is in line with the mode of this particular challenge, I feel!
The battle below features a decent snipe line up against a weaker 'mixed bag' of snipe, sneak and opportunity....
The Rule Set and Line Up
Mana cap 25
Standard Rules (Bronze League!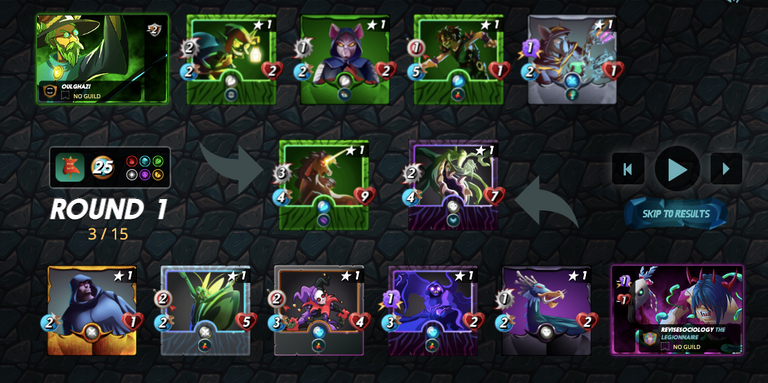 Summoner - Thaddius
Bone Golem - a decent mid-mana tank
Carrion Shade - for extra tanking, 1 mana
Snipe 1 - death elemental
The Jester - snipe 2!
Mantoid - Snipe 3!
Chaos Agent... Sneak soak.
Did my strategy work?
Beautifully, to see it in action click here!
Round 1 - Carnage! My opponent's first snipe attack for 1 damage doesn't take out my first snipe attack, and my own two snipe attacks work out well taking out two of his cards, the ranged and magic cards. He manages to take out my elemental and my Chaos agent, but at least the latter is there for that!
Round 2 - With my Snipe attacks now focused on my opponent's tank, I take that out this round, while his split attacks leave me with all my monsters still intact!
Round 3 - It's all over, my two (now non) snipe cards take out his two remaining cards!
How important was Snipe?
Well it got me off to a good start, taking out those two back monsters and removing two damage.
However once they were gone, there was nothing left to snipe at, but fortunately having some decent firepower focused on one card was what won me the battle.
The Minus one health defo helped from Thaddius too, especially early on!
So happy days!
Final Thoughts: Snipe Versus Snipe, sneak and opportunity
Personally I prefer to focus my attacks, like all snipe, sneak or opportunity, then you're more likely to get a kill in any one round, when you split these attacks like my opponent did - look what can happen - with even mid-health monsters 1-2 damage does nothing, and they stay alive for two to three rounds, which in this case was enough time for all of my firepower focused on the front to win the day!
If you don't yet play Splinterlands, why not give it a go?
Anyone using my referral link will receive a free rare card!
---
---