I start to play Splinterlands and get an amazing quest reward!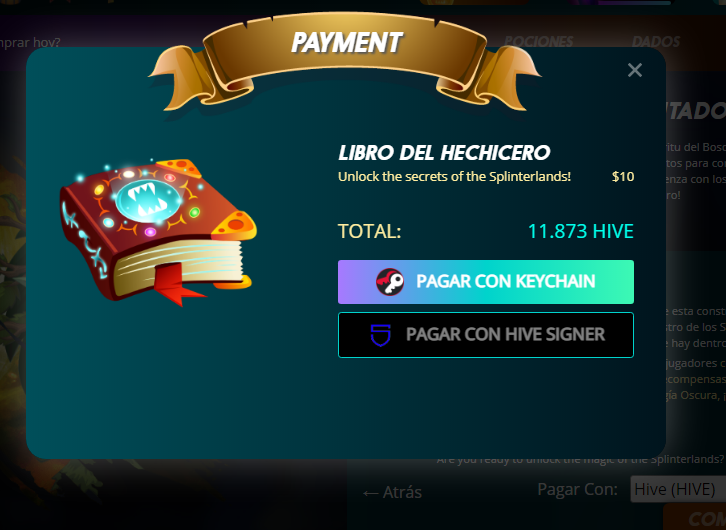 The history begins!
Today I finally bought my summoner book and opened my Splinterlands account, I have been watching this game for a while now and I was very excited to play it, and all that enthusiasm increased after I managed to complete my first quest of the day.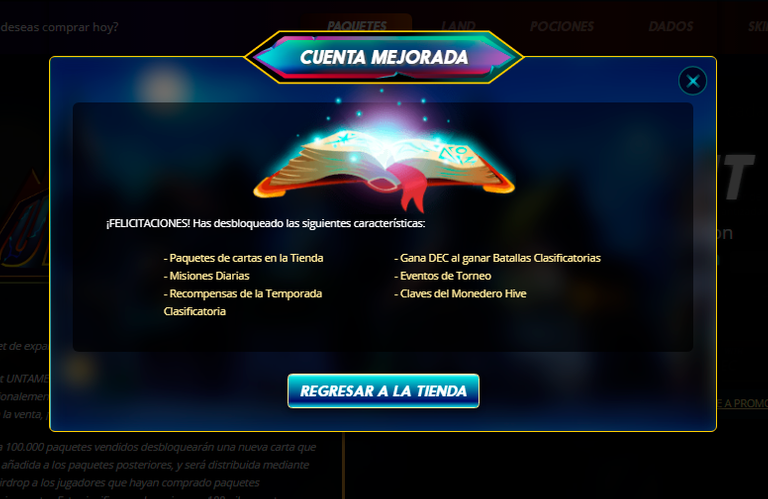 How I made it?
I took advantage of the incredible increase of the Hive yesterday, I should have bought it yesterday when it was at 1$, but I decided to wait, but that was not a problem because the drop was almost null and the reward I got then rewarded everything, no exceptions.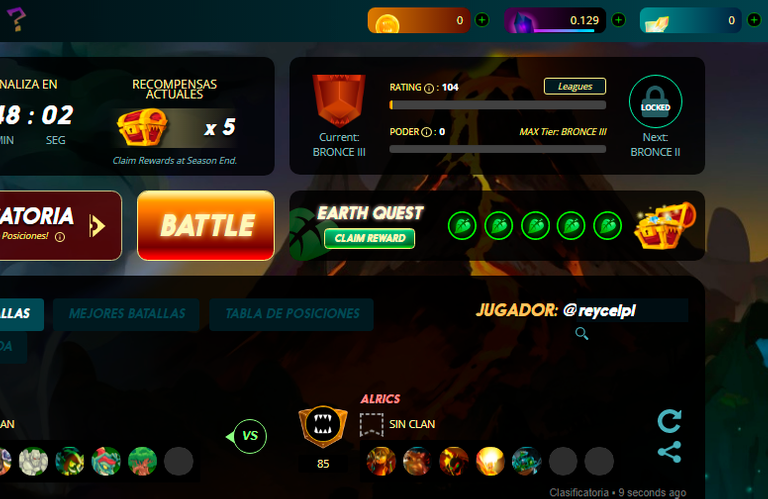 The daily quest
The quest asked me to win five battles using earth splinters, after studying a bit the abilities of the cards I have available, it was quite easy to do the quest the wizard of eastwood worked perfect combined with the free earth element cards, and the flesh golem and the stone golem also work very well, By doing this quest I reached the Bronze III rank. Below I leave a couple of the battles of the mission.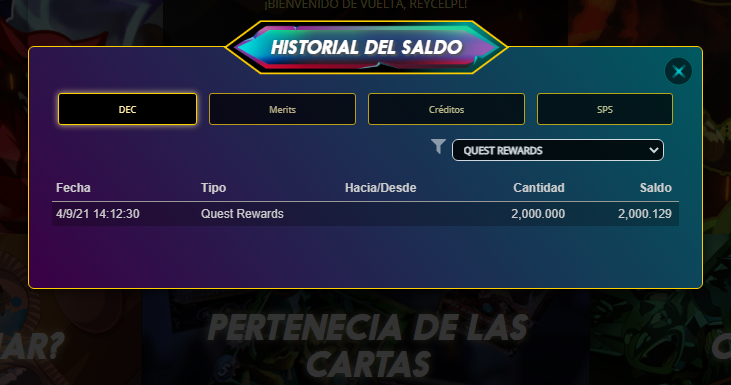 The great reward
When I opened my first reward chest, I got 2000 DEC, which made me recover the investment I made in the summoner's book, in less than an hour I had back what I had spent on the book, now I have to rent some cards to start raising my leagues and try to get the best possible reward at the end of the season.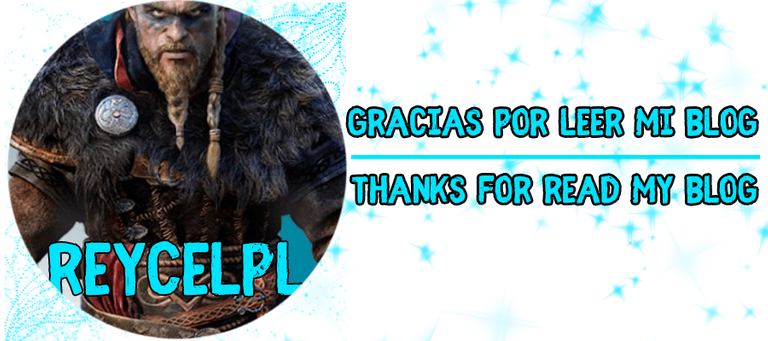 ---
---