I am the CHAMPION! :)
Hey #Splinterlands Fam.
Are you a fan of tournaments whether Public or Private?
When I started playing in August of 2021, my only goal was just to complete my daily quest and that's it. I don't know about these tournaments at all. But as time goes by and you become familiar with the game, you try to explore other things where you can enjoy and profit. 😁
Together with me, I have communities who support me as I continue my #Splinterlands journey. One of which is #TeamPH or Team Philippines.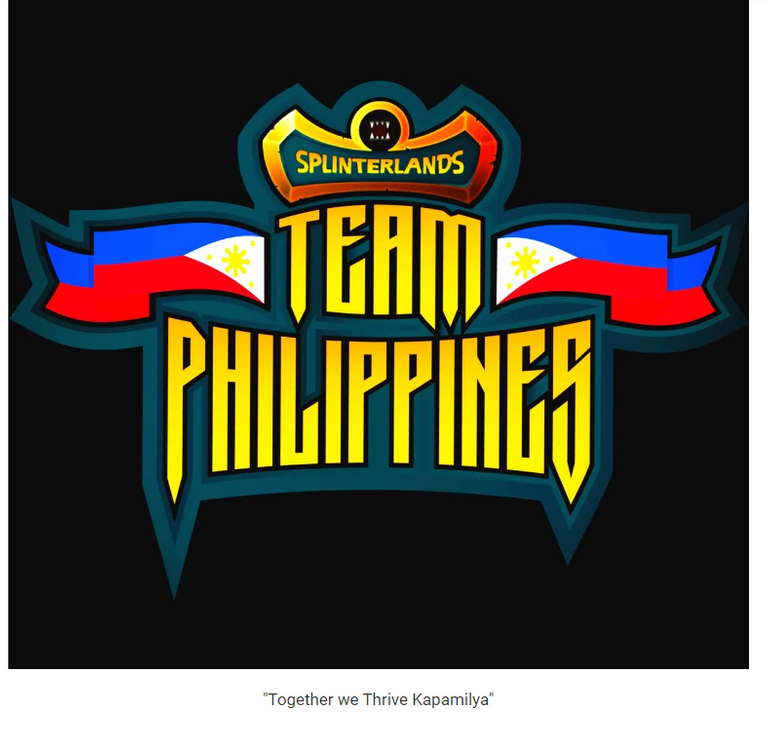 Recently, Team Philippines hosted its first Silver League private tournament. The requirement to join this is either you have staked 10K Teamph, 40k THGaming, 750 PIMP, or 2k Lolz tokens. Many different players from different communities joined and have shown their prowess. #SplinterlandsTV streamers like @damour, @mhowii, and @asdfghjkiraaa also joined this event. So, just think about how powerful and strong the contenders are. 😊
So here comes the event. Players entered their teams one by one hoping to win each and every battle. In some battles, I thought was losing but emerges victorious in the end. Apologies to @asdfghjkiraaa as I really can't help myself from not sharing our super shocking battle. You want to see it? See it yourself in the link below: https://splinterlands.com?p=battle&id=sm_plQDNlM9CibDFEb3W5Cm&ref=rinchaelle05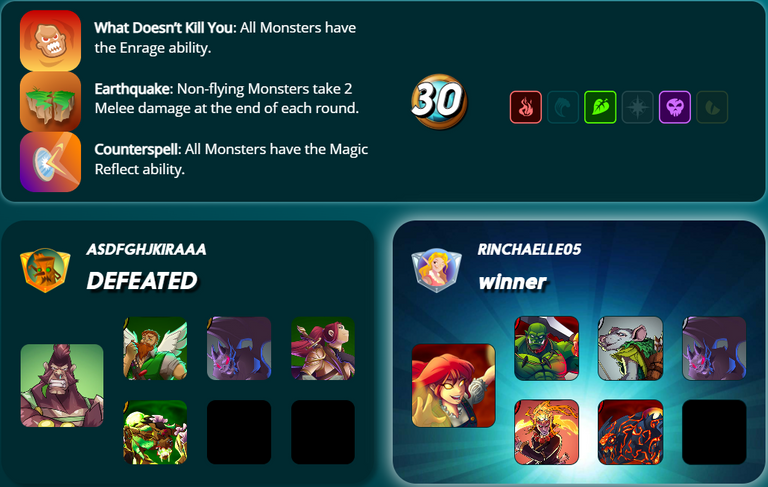 Time is running out for the others to enter their teams. Everytime I checked on the result, I was really hoping that I would still be the first. And now the time has come. The event ended and I was not really expecting that I would end on top. So far, this is my second time winning and landing on at least the top of a tournament. To more winnings and memories. Thank you #TeamPH. Thank you #THGaming. Thank you #PIMP. Thank you #Lolz. And thank you to all who supported this tournament.

I would also like to thank #CryptoCollege, my guild, for the support and assistance as I traverse this long and winding road of #Splinterlands.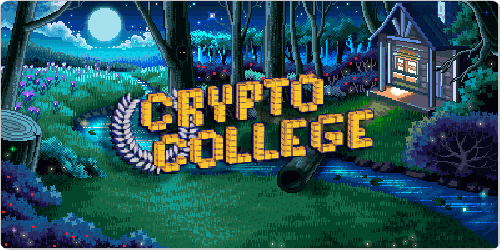 My friend, you have come this far reading this article of mine. I thank you for your support and your time. Soon, it will be you who will emerge victorious and on top.
Don't forget to follow me here in PeakD @rinchaelle05 and on twitter @CarloRiv1.
---
---