A good card: Forgotten One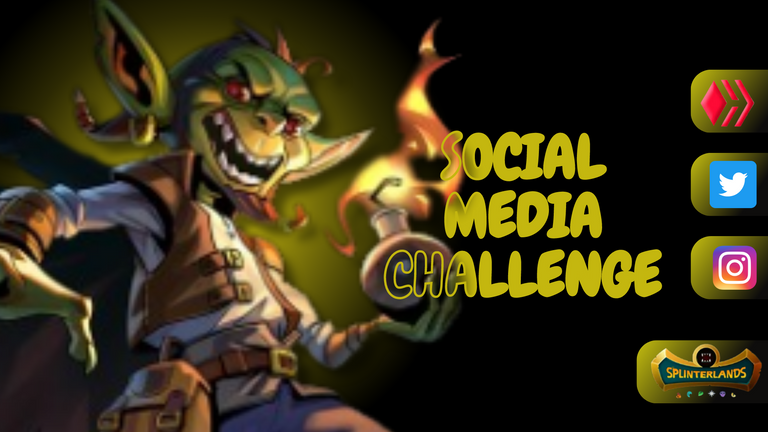 Image designed in canva with elements from the #splinterlands game.
Saludos nuevamente amigos de #splinterlands. Se viene un nuevo mes, y para participar en el Splinterlands Social Media Challenge dejaré de lado el elemento agua para traerte un par de cartas del elemento fuego con las que te podrás armar unos mazos buenos con los que vas a dar buenas batallas.
Greetings again #splinterlands friends. A new month is coming, and to participate in the Splinterlands Social Media Challenge I will leave aside the water element to bring you a couple of fire element cards with which you can build some good decks to fight good battles.

El elemento fuego tiene una variedad de monstruos con los cuales se puede armar un buen mazo que sirve hasta para ganar a los mazos mágicos por increíble que parezca. Para hoy escogí un monstruo que sirve bastante bien de tanque o para esas ocasiones donde las reglas del juego te permite usar este tipo de monstruos en otra posición y estoy segura de que te va a gustar bastante.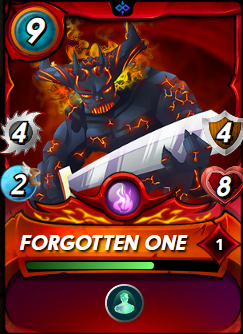 Forgotten One Es una carta que pertenece al elemento fuego y tiene un valor de mana bastante alto pero sus estadísticas hacen que valga la pena porque tiene de daño cuerpo a cuerpo, 2 de velocidad, de escudo, 8 de vida y tiene la habilidad inmunidad que hace que no se vea afectada por ningún efecto negativo.
Forgotten One It is a card that belongs to the fire element and has a fairly high mana value, but its stats make it worth it because it has melee damage, 2 speed, shield, 8 life and has the immunity ability that makes it unaffected by any negative effect.
---
Para poder tener esta carta debes o comprarla que no es tan costosa ya que tiene un valor estimado de 2,98 USD, o siempre puedes ir a
peakmonster para alquilarla que te saldría bastante accesible ya que tiene un costo estimado de 0,017 DEC.
In order to have this card you must either buy it which is not that expensive as it has an estimated value of 2.98 USD, or you can always go to.
peakmonster to rent it which would be quite affordable as it has an estimated cost of 0.017 DEC.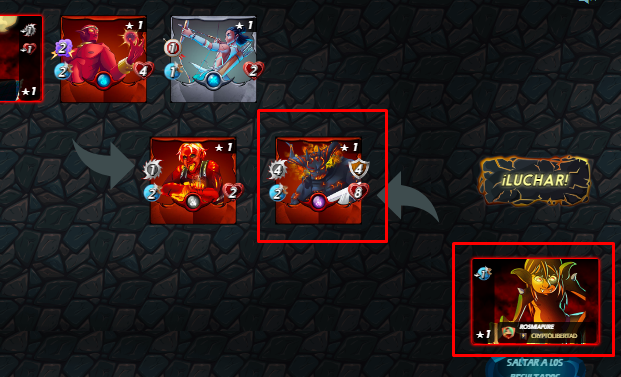 Click to see the battle
Voy a mostrarte tres formas en las que utilice a Forgotten One y la primera fue con la compañía del invocador Pyre quien suma 1 punto de velocidad a mi monstruo y para una batalla donde solo podía ocupar 12 de maná era perfecto. Otro aspecto de la batalla es que había una regla que hacía que ninguno de los monstruos tuviese habilidad, por tanto, Fordotten One ya no era inmune a efectos negativos, pero para la suerte mi contrincante escogió un invocador que solo sumaba efectos positivos a sus monstruos aleados
I'm going to show you three ways I used Forgotten One and the first was with the company of the summoner Pyre who adds 1 point of speed to my monster and for a battle where he could only take up 12 mana it was perfect. Another aspect of the battle is that there was a rule that made that none of the monsters had skill, therefore, Fordotten One was no longer immune to negative effects, but as luck would have it my opponent chose a summoner that only added positive effects to his alloyed monsters.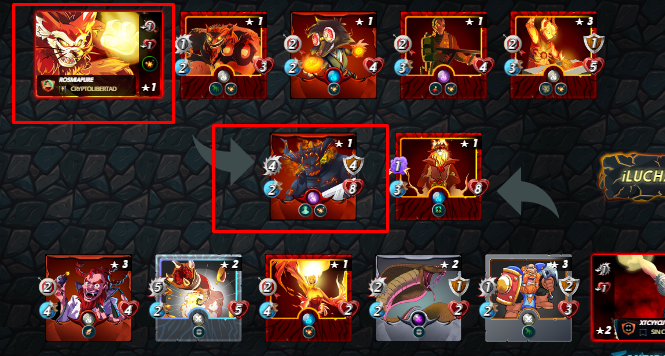 Click to see the battle
Para la segunda batalla ocupe de invocador a Yodin Zaku que suma 1 de vida, suma 1 punto de daño a todos los monstruos de ataque lejano y agrega la habilidad explosión a todos los monstruos aleados y como puedes observar tenía a Forgotten One de tanque, a Magma Troll de segunda posición con su habilidad que le permite atacar desde esa posición y seguido de el tres monstruos con un daño de ataque lejano considerable que pronto incrementaría gracias al invocador. Por su puesto me fue mu y bien pero lo ideal es que te pases a ver la batalla para que lo compruebes por ti mismo.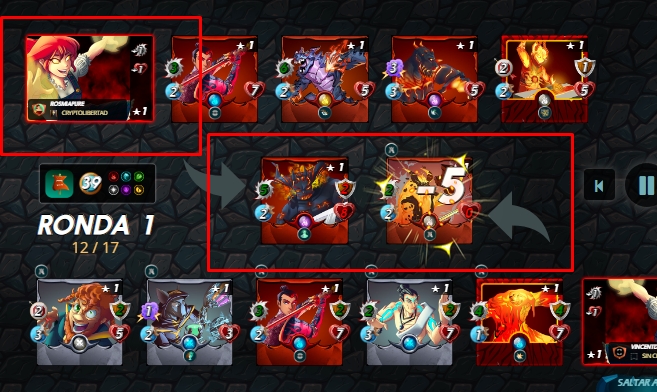 Click to see the battle
De último, pero no menos importante, puedes ver que en mi tercera batalla ocupa al invocador Tarsa quien suma 1 punto de vida y 1 punto de daño cuerpo a cuerpo a todos los monstruos aleados. Seguido tengo de tanque a Forgotten One, luego viene Tenyii Striker con la habilidad de escabullir que le permite atacar a los monstruos que se encuentren en última posición; luego ocupo a Mordeus con su habilidad oportunidad que ataca a monstruos de menor vida, siguiente a Djinn Inferni que es un destructor de gigantes y por último a Flamesmith por su habilidad de destrozar escudo.
Para mí fue una batalla increíble porque por un segundo creí que si podía perder, pero realmente fue todo lo contrario y otra cosa es que quise capturar como Forgotten One le quita 5 de vida al contrincante mandándolo de una al cementerio.
Last but not least, you can see that in my third battle I have Tarsa summoner who adds 1 point of life and 1 point of melee damage to all the monsters in the battle. Next I have Forgotten One as a tank, then comes Tenyii Striker with the sneak ability that allows him to attack monsters that are in the last position; then I have Mordeus with his opportunity ability that attacks monsters with lower health, then Djinn Inferni who is a giant destroyer and finally Flamesmith for his shield shattering ability.
For me it was an incredible battle because for a second I thought I could lose, but actually it was the opposite and another thing is that I wanted to capture how Forgotten One takes 5 life from the opponent sending him to the graveyard.

Tener esa carta me ha resultado bastante bien y por eso te deje pruebas de tres batallas donde lo utilice con distintos invocadores para demostrar que puede ser realmente útil, pero por supuesto que eso no significa que podrás usarlo siempre de forma seguida, ya que pueda que algún jugador te tome las partidas y busque una carta que pueda destruirla o lamentablemente siempre va a haber una un poco más fuerte.
Ya con esto me despido por ahora y pronto te traigo otra carta del elemento fuego con la que puedes armar un buen mazo.
Having this card has been quite good for me and that's why I left you proof of three battles where I used it with different summoners to show that it can be really useful, but of course that does not mean that you can always use it in a row, because some player may take the games and look for a card that can destroy it or unfortunately there will always be one a little stronger.
With this I say goodbye for now and soon I will bring you another card of the fire element with which you can build a good deck.


---
---