[Esp/Eng] Participating in splinterlands art contest number 193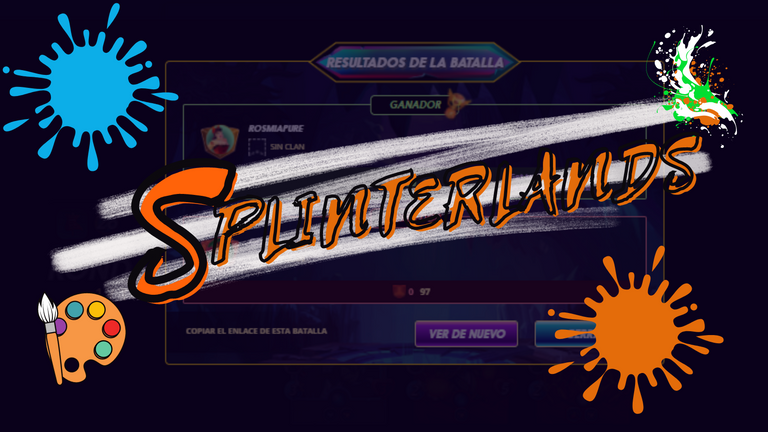 Imagen diseñada en canva.com
¿Como están? quiero atreverme hacer algo nuevo y desde mi punto mirar hacia arriba y ver a los grandes maestros. No soy muy buena dibujando y bueno desearía tener la tecnología para trabajar en el arte digital.
Pero sin embargo me encuentro aprendiendo a diseñar banners y separadores para mi blog. Anteriormente ya había regalado una de mis creaciones y hoy me atrevo a realizar algo dedicado a #splinterlands.
How are you? I want to dare to do something new and from my point of view look up and see the great masters. I'm not very good at drawing and well I wish I had the technology to work on digital art.
But nevertheless I find myself learning how to design banners and dividers for my blog. Previously I had already given away one of my creations and today I dare to do something dedicated to #splinterlands.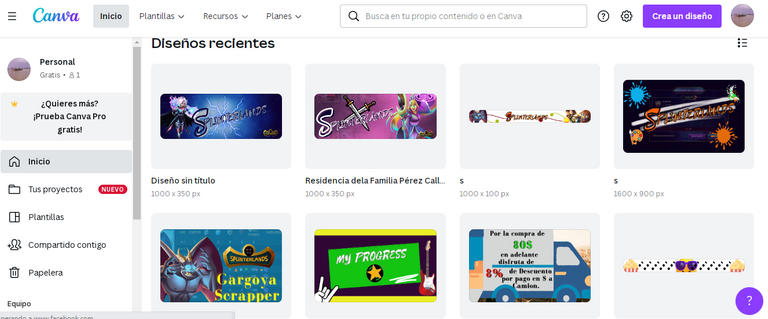 Imagen capturada de mi perfil de canva.com
Me gusta darle un toque llamativo a cada uno de mis imágenes y puedo tardar hasta 4 horas haciendo un simple separador que a lo mejor muchos van a decir:
-eso tan sencillo?
Pero es algo que poco a poco deseo ir mejorando hasta tener unos resultados muy buenos, aunque no crean que dentro de mi no se que necesito una mejor herramienta de diseño.
I like to give an eye-catching touch to each of my images and it can take me up to 4 hours to make a simple separator that many people will say, "that simple?
-that simple?
But it is something that little by little I want to improve until I have very good results, although don't think that inside me I don't know that I need a better design tool.

Blog Dividers

Separador diseñado con elementos del juego de #splinterlans y inspirado en las ultimas batallas semanales realizadas.
Separator designed with elements from the #splinterlans game and inspired by the last weekly battles held.
Blog Footers

Blog Footers


Estos son mis diseños y con esos valientemente me sumo a participar en el concurso 193 de #splinterlands y quedan de libre uso para quien se enamore de ellos.
These are my designs and with those I bravely join to participate in the #splinterlands 193 contest and they remain free to use for whoever falls in love with them.
---
---