Splinterlands Art Contest Entry for Week 154 - Delwin Dragonscale jumps from the Card to Strike You.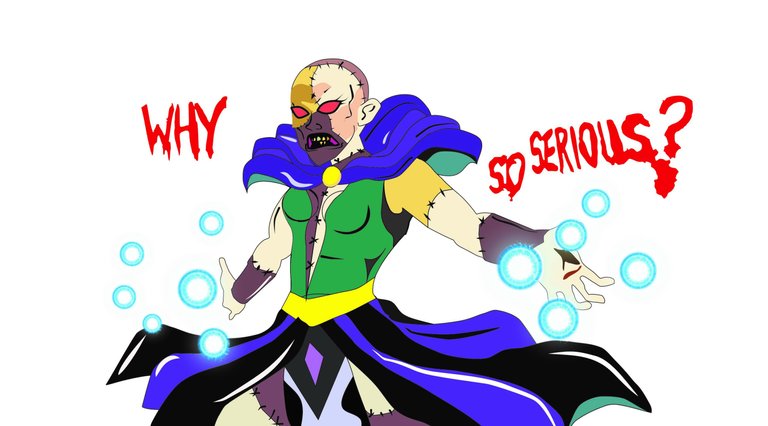 Hello guys, hope all of you are doing good. This is my first post in the weekly art contest challenge shared by @Splinterlands. I hope my work can bring joy to many people.
Please see the final result of my work at the end of this article
I'm not very good at drawing using the software. but where there is a will, there must be a way to get to the desired result. After watching CorelDRAW tutorials on youtube, I started to make works for splinterlands. I hope this is a starting point for me to be able to provide other works in the future.
Basic Idea
I'm curious, what if one-day Splinterlands cards can be made with Augmented Reality (AR) technology. maybe it could come true. The cards that we have can be printed on paper or on wood like the work of @angrychipmunk1 in this Link (Wow, I wish I had a laser engraver like yours). Then we use the smartphone camera to see the shape 3D of the character from the card.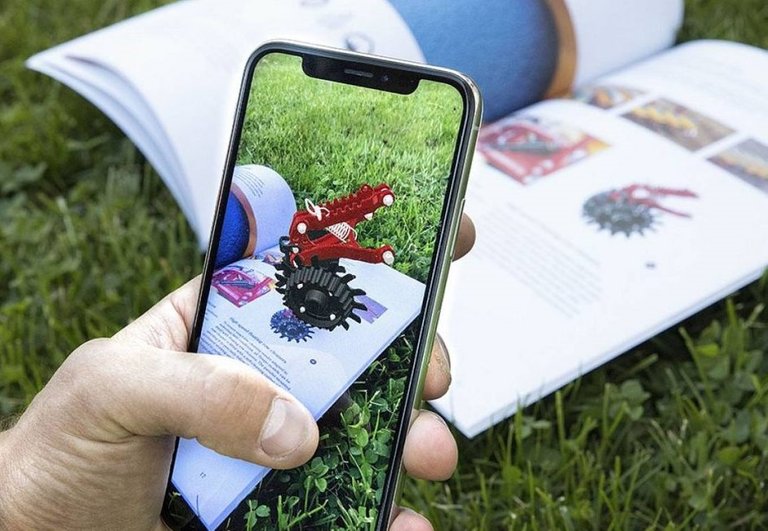 That's why I made a work that looks like a Delwin Dragonscale comes out of the card and attacks the enemy. Why Delwin Dragonscale?
This card is my favorite (as bronze II player) for maximizing magic cards other than water-type cards. And I'd also like to see how it's styled when she expanding the energy it collects.
The process is in the form of a GIF file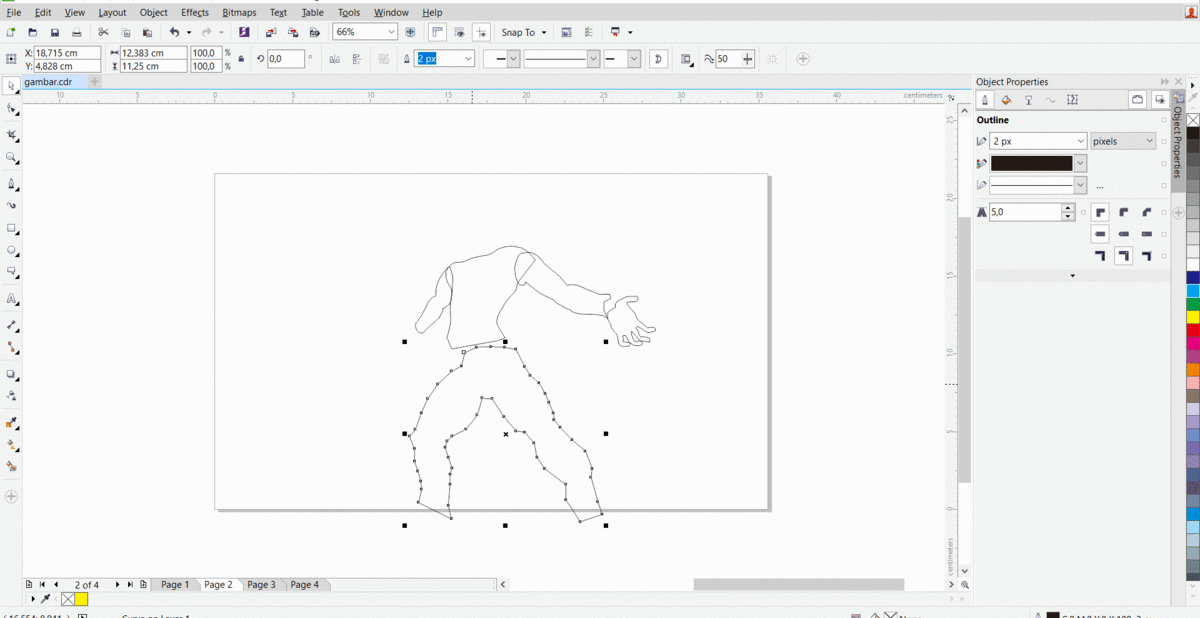 How it was made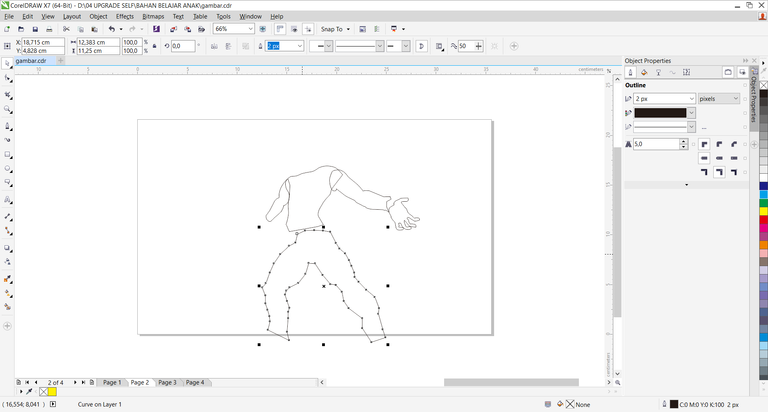 I started by making the shape of the hands, body, and feet using the pen tools in CorelDraw. the process took a while at the start but after a few steps, I started to know how to use its features.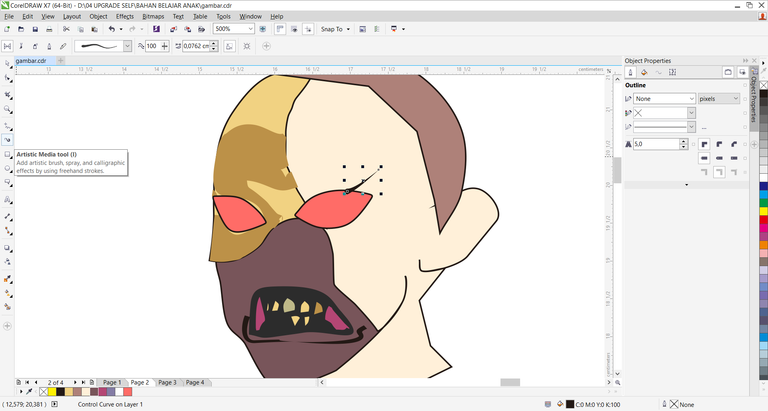 After that, I focused on the shape of his face. I saw the shape from the splinterlands card. for some reason, I see his face is similar to the joker character in batman. His mouth was never closed. Perhaps because this figure is made of parts of several bodies sewn together into one person.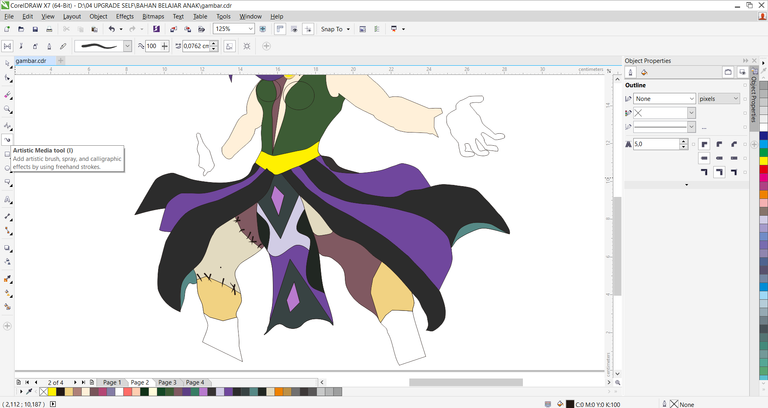 When I'm done with the face, I connect it to the body and start coloring it. After finishing the legs, I then placed the gold card horizontally. I used the perspective feature in Corel Draw to make the cards lay. Add the name to the card and remove the delwin character from the card.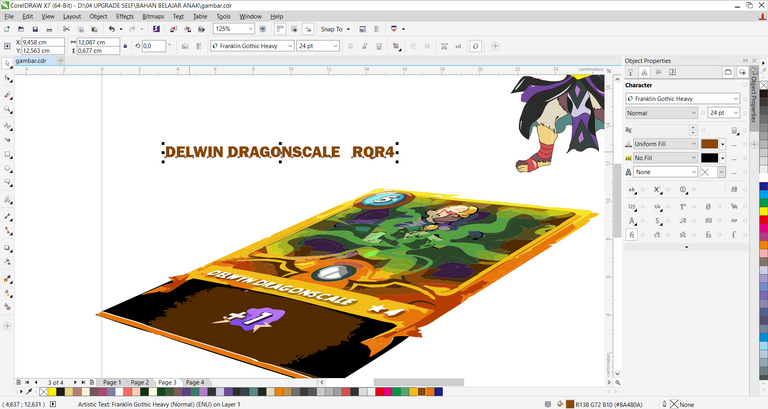 After the work on this gold card was finished, I then combined it with the Delwin Dragonscale image. And try to draw the energy it gives off, in 2 different colors. I just want to see which color looks best.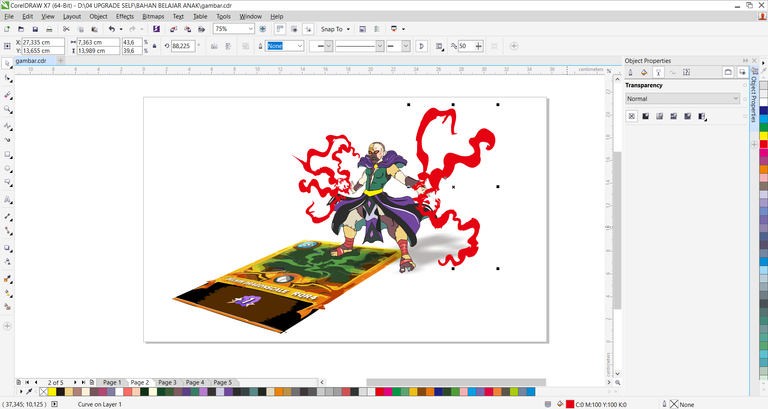 The final result
This is the final image and I hope you like it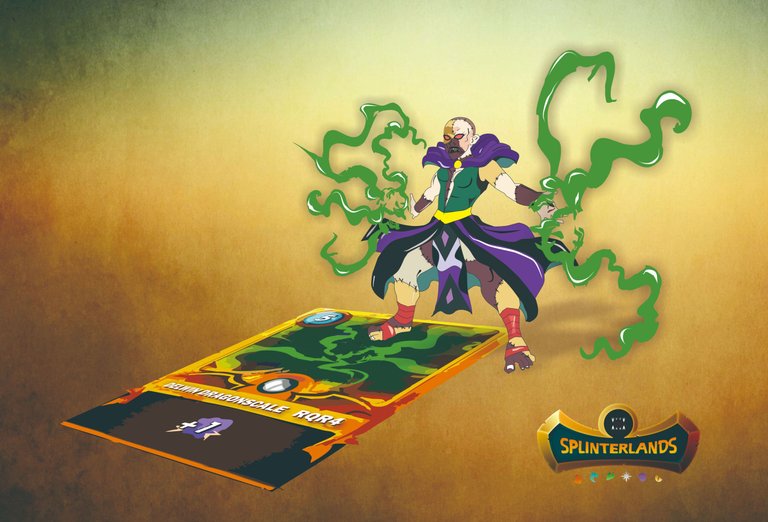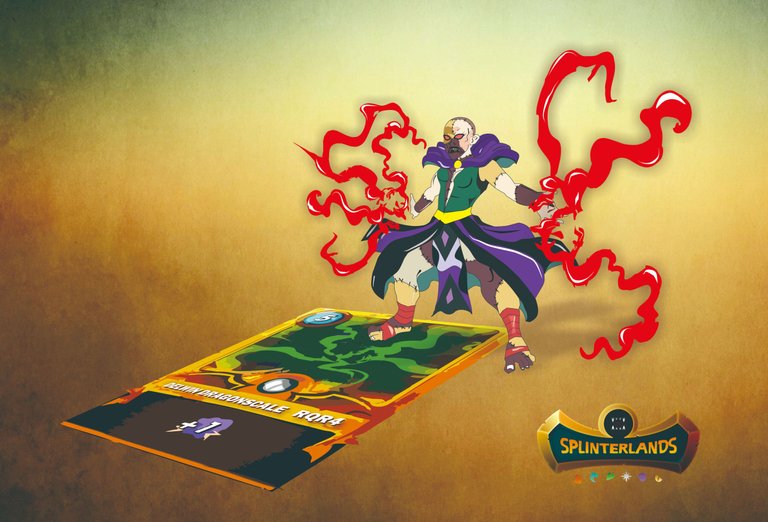 Discussion
All discussions are welcome below. I am hoping can make best art in future. Please share your ideas and criticisms below.
Cheers Everyone.
🙏 I invite everyone to join Splinterlands🙏

---
---