CHAOS DRAGON Hits Targets So Brutal. And Focus Chest | Splinterlands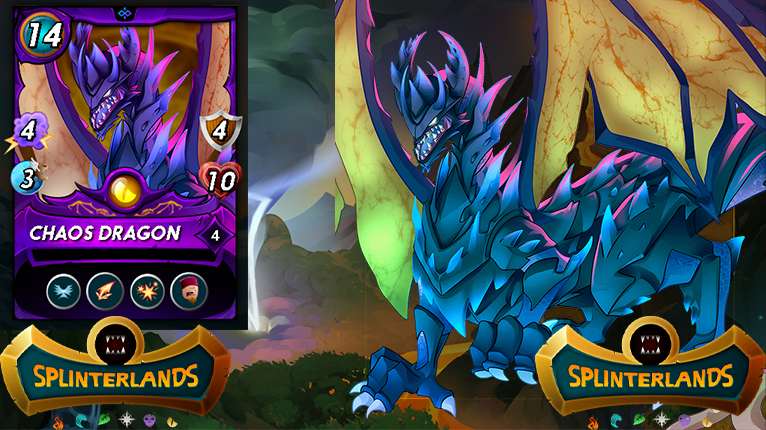 Chaos Dragon is a very powerful Monster that can attack targets with Magic Attacks and is very brutal to enemies. Chaos Dragon is a dragon that can be very effective in battles and I can say that it can be much more effective when used with a good strategy. Especially with the Scattershot Ability and the Blast Ability, it becomes an enemy's nightmare in battles. Chaos Dragon can damage multiple enemies at the same time or even destroy multiple enemies in one hit.

Chaos Dragon has the Flying Ability and the Scattershot Ability at level 1, the Blast Ability at level 2 and the Blind Ability at level 3.
Flying Ability : Has an increased chance of evading Melee or Ranged attacks from Monsters who do not have the Flying ability.
Scattershot Ability : Ranged and Magic attacks hit a random enemy target.
Blast Ability : Does additional damage to Monsters adjacent to the target Monster.
Blind Ability : All enemy Melee & Ranged attacks have an increased chance of missing their target.
These abilities are really powerful abilities and abilities that can be very effective in battles.
A LEGENDARY NFT Card, Chaos Dragon NFT Card is currently starting at $7.39 on the market. The Gold Chaos Dragon NFT Card is currently starting at $64.99 on the market.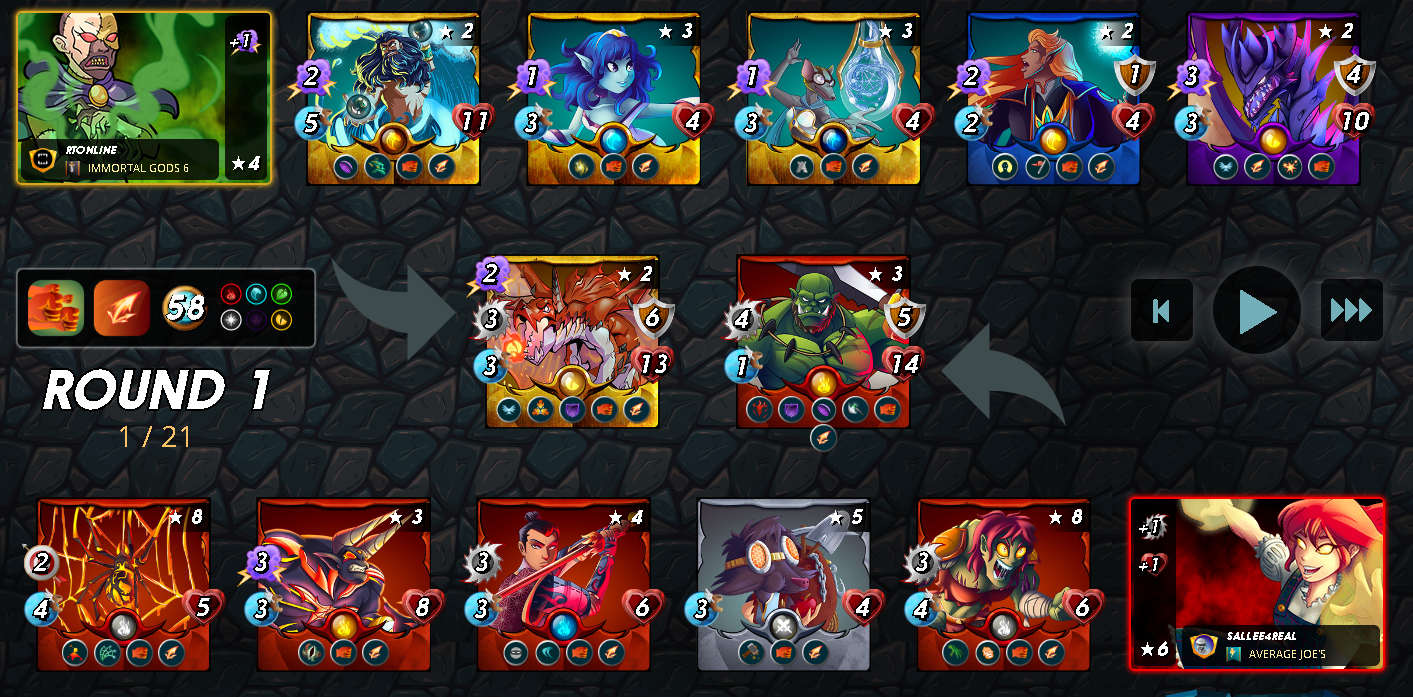 Battle Link
Battle Ruleset
Heavy Hitters
Aimless
Mana Cap 58
Heavy Hitters rule means all Monsters have the Knock Out ability.
Aimless rule means all Monsters have the Scattershot ability.
I usually prefer Dragons in battles over 50 mana, I put the Chaos Dragon in the last position while I put the monsters that can make strong defense in the front lines of the team. As long as my team's front line is not destroyed, the Chaos Dragon is a dragon powerful enough to single-handedly destroy the opposing team with brutal and clever attacks. I recommend you to watch this great battle from the battle link and you can see how effective Chaos Dragon is in battles.
FOCUS REWARDS

What are your thoughts on the battle? I would be glad if you write your thoughts in the comments.
Would you like to join Splinterlands? Here is my reference link
Posted Using LeoFinance Beta
---
---