Splinterlands Art Contest! Week #192 - Djinn Renova takes a break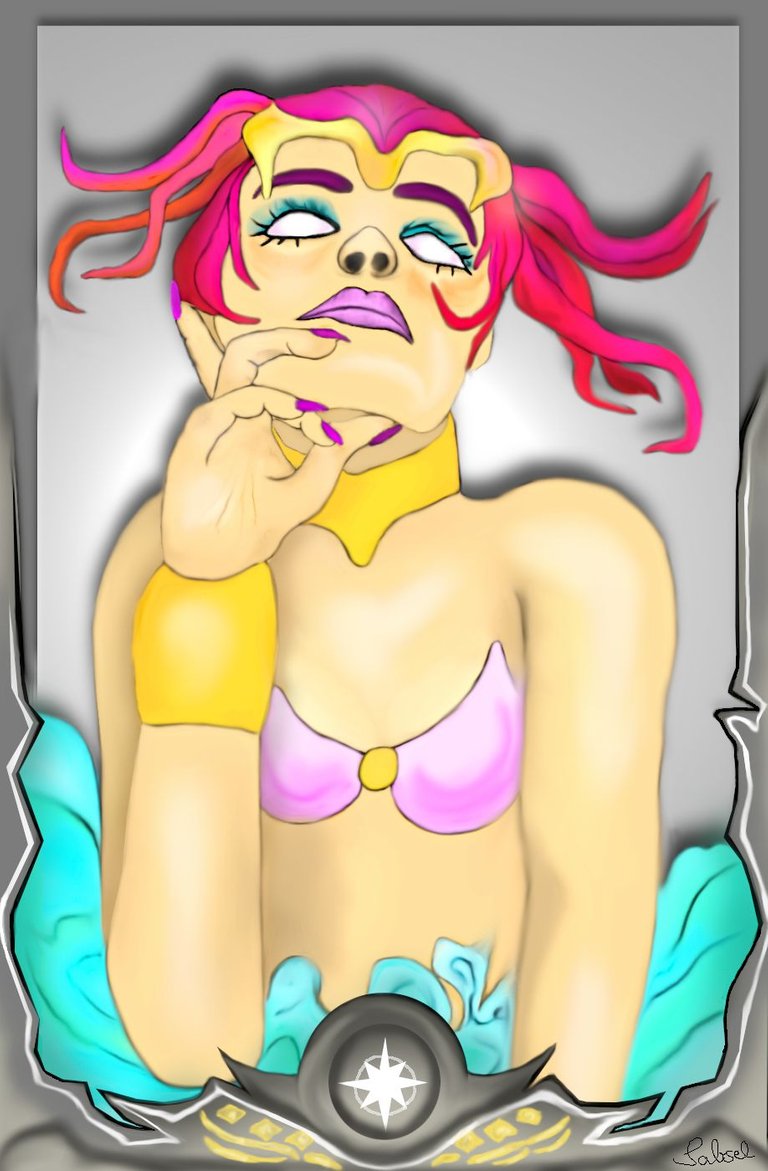 Splinterlands art contest week 192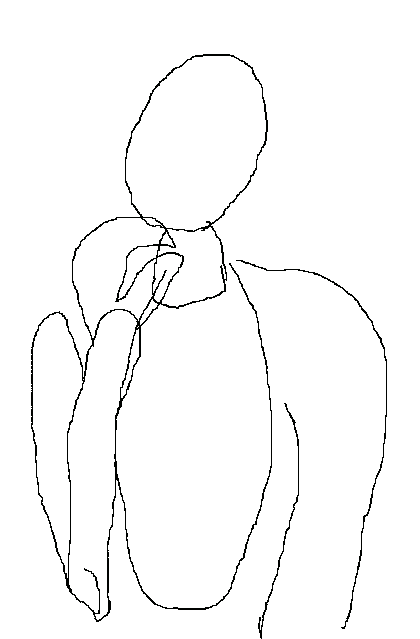 Hello dear splinterlandsgamer, hive community and art lovers. Once again I am very impressed by your works and I dare to participate in the Splinterlands Art Contest again this week. Congratulations to all the winners. Inspired by @Splinterlands monster card Djinn Renova from Element Life, I painted with the image editor Gimp. Gladly I show you step by step how my artwork was created.
Hallo liebe splinterlandsgamer, hive community und Kunstliebhaber. Wieder einmal bin ich sehr beeindruckt von euren Werken und wage ich es diese Woche erneut an dem Splinterlands Art Contest teilzunehmen. Ich gratuliere allen Gewinner. Inspiriert von @Splinterlands Monsterkarte Djinn Renova aus dem Element Leben, habe ich gemalt mit dem Bildbearbeitungsprogramm Gimp. Gern zeige ich Euch Schritt für Schritt wie mein Kunstwerk entstanden ist.

First I painted the rough outlines as a sketch. Little by little I added more details. Eyes, mouth, fingers and hair so that I can then paint them. The sketch has helped me so much to stay with the correct proportions.
Zuerst habe ich die groben Umrisse als Skizze gemalt. Nach und nach kamen mehr Details dazu. Augen, Mund, Finger und Haare damit ich sie dann ausmalen kann. Die Skizze hat mir so sehr geholfen bei den richtigen Proportionen zu bleiben.

Now I have filled the areas with different colors with the bucket tool. With the airbrush function I have worked on the skin already a little with more color to get more shadows. The eyes I have filled with white and the hair for the time being with a bright red.
Nun habe ich mit dem Eimerwerkzeug die Bereiche mit verschiedenen Farben gefüllt. Mit der Airbrush Funktion habe ich auf die Haut schon ein wenig mit mehr Farbe gearbeitet um mehr Schatten zu bekommen. Die Augen habe ich mit weiß gefüllt und die haare vorerst mit einem leuchtenden Rot.

Now I added more colors that I had mixed with each other, so the hair got a pink hue to it. Also, I had smeared some areas so that everything is not so monotonous and the skin gets more shadows.
Nun kamen noch mehr Farben dazu die ich dann mit einander vermischt hatte, so bekamen die Haar noch einen pinken Farbton dazu. Auch hatte ich einige Bereiche verschmiert, damit alles nicht so eintönig wird und die Haut mehr Schatten bekommt.

In the next step, the face got more color under the eyes I painted with an orange hue and above the eyes with a turquoise hue. The ears I had reduced a bit and the golden crown painted multicolored. Now the eyes got a few eyelashes and the skin color in the chest area more brightness by painting with a lighter shade over it. The lips got small darker strokes that I had smeared so that it looks more like lips.
Im nächsten Schritt bekam das Gesicht mehr Farbe unter den Augen habe ich mit einem orangenen Farbton und über den Augen mit einen Türkisen Farbton gemalt. Die Ohren hatte ich etwas verkleinert und die goldene Krone mehrfarbig angemalt. Nun bekamen die Augen ein paar Wimpern und die Hautfarbe im Brustbereich mehr Helligkeit indem ich mit einem helleren Farbton drüber malte. Die Lippen bekamen kleine dunkler Striche die ich verschmiert hatte, damit es mehr nach Lippen aussieht.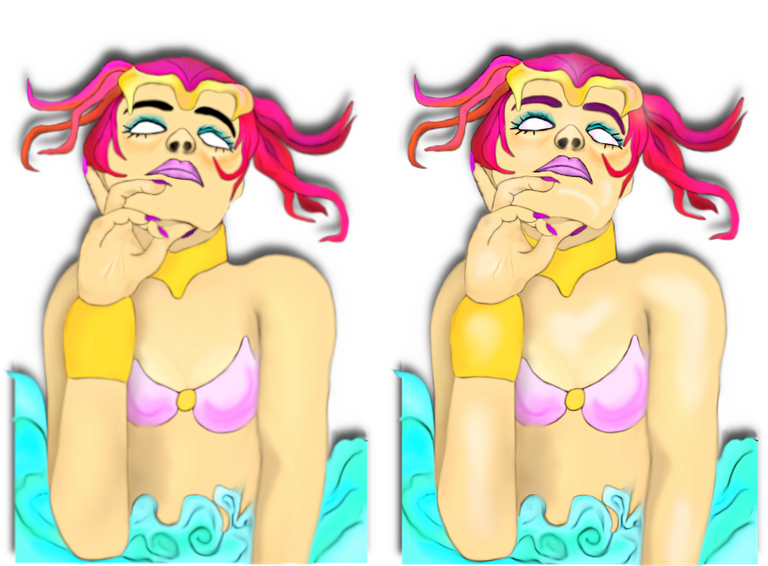 Now the hair got more contour with black strokes and the hand was again painted the outline and painted with several colors. All outlines I painted again and the arm travel and necklace I also painted with similar colors to get more glow effects. I put a shadow behind it, the eyebrows got a purple tint and on the skin I painted with some white to get light effect.
Jetzt bekamen die Haare noch mit schwarzen Strichen mehr Kontur und die Hand wurde erneut die Umrisse gemalt und mit mehreren Farben bemalt. Alle Umrisse malte ich erneut nach und der Armreisen und Halskette malte ich auch mit ähnlichen Farben aus um mehr Leuchteffekte zu bekommen. Ich setzte einen Schatten dahinter, die Augenbrauen bekamen einen lila Farbton und auf der Haut malte ich mit etwas weiß um Lichteffekt zu bekommen.

Finally, I wanted to incorporate the element of life and a bit of a monster card, so I first painted a rough outline and filled it with gray. More shapes were added and I painted them out. I filled the background with a slightly darker gray and added a shadow. Now I was quite happy with my artwork for this week.
Zum Schluss wollte ich noch das Element Leben und ein wenig einer Monsterkarte einbauen, daher malte ich erst einen groben umriss und füllte diesen mit Grau. Es kamen weitere Formen dazu und ich malte sie aus. Den Hintergrund füllte ich mit einem etwas dunkleren Grau und setzte noch ein Schatten hinzu. Nun war ich recht zufrieden mit meinem Kunstwerk für diese Woche.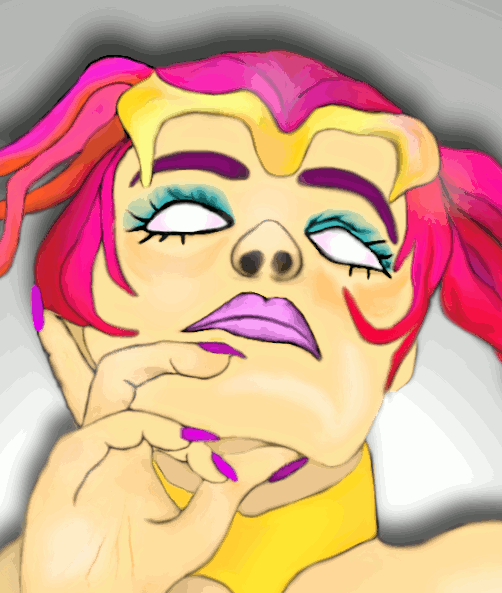 inspires from @Splinterlands / Fotomontage by @sabsel
I hope I could please you with my contribution and I wish you a great week, see you soon your @sabsel
Ich hoffe ich konnte euch mit meinem Beitrag erfreuen und ich wünsche euch eine tolle Woche, bis bald eure @sabsel
---
---