Are gold card worth spending money or DEC on and Life Quest rewards

I have been playing Splinterlands now for a year and a half or so. I have obtained many gold cards during my time playing. The gold cards were something really rare and special. The values of the gold cards were much higher compared to their regular card. I was lucky enought early on to get a gold lobstradamus and it's current value is $272.22.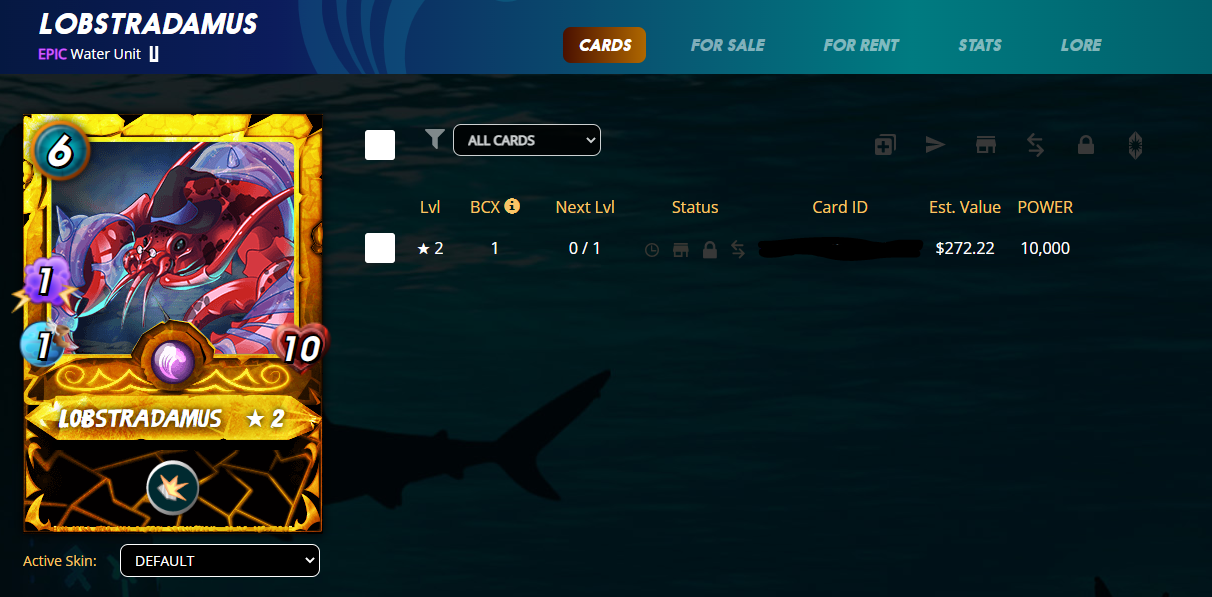 Compared to the regular Lobstradamus which has a value of $10.11.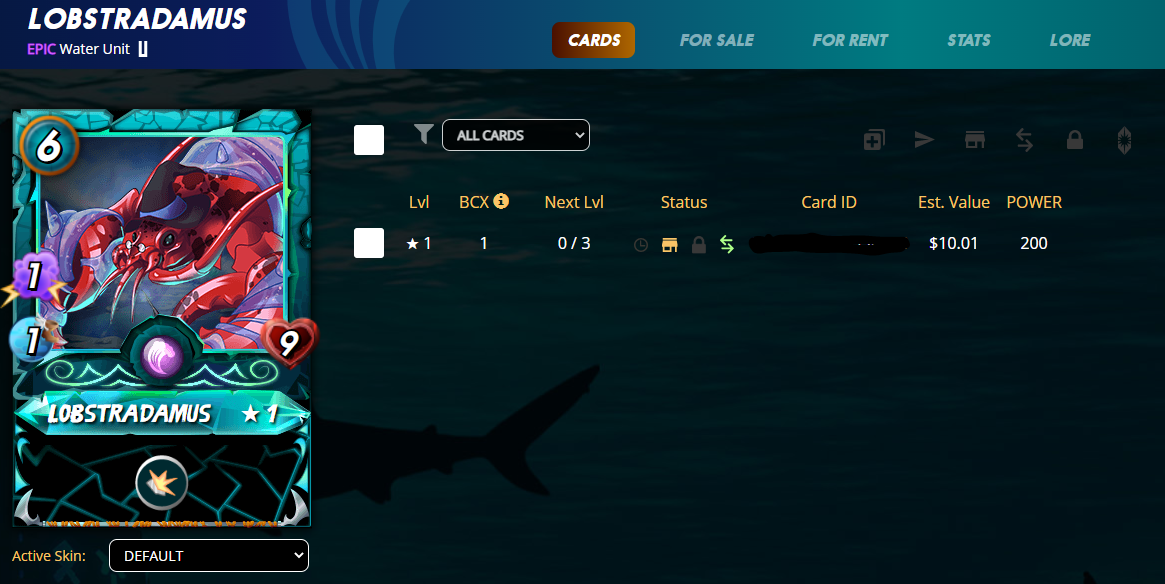 So as far as Lobstradamus goes the gold card is worth much more then the regualar. But if you wanted to level up the regular Lobstradamus you would spend less even though you need more cards to level it up. To level the gold level 2 Lobstradamus you will need two cards @ $272.22 so the cost will be $544.44. The regular card will will require 10 cards @ $10.11, so the cost will be $101.10. So the cost of leveling the cards up makes the regular card worth more for game play.
Not all gold cards versus their regular card counterpart will be so dramatic. For some of the cards it may be more cost effective to level up the gold card becuase you would need fewer of them.
Today I had a Life Quest and in the rewards I received a gold Vernari Heatsmith. The Venari Heatsmith is worth $.02 for a single card. When it is a gold Venari Heatsmith it is worth $.44.

The Vernari Heatsmith in gold would require 38 cards @ $.44 to get to level 10, a total of $16.72. The regular card to level up to level 10 would require 400 cards @ $.02, a total of 8.
So from what I have seen there could be circumstances that the gold cards are cheaper to level up, but it seems mostly if you plan on leveling up your cards the regular cards are a cheaper choice. As far as rarity the Gold cards win that category every time. I guess depending on what you plan to do with a card, keep it for it's value or level it up for battle may make the decision whether a gold card is worth spending the extra money on.
If you are thinking about joining the fun in Splinterlands click on my link below.
https://splinterlands.com?ref=scoutroc
Another game I really like to play is Rising Star. If you have not played it yet I highly recomend it and it doesn't cost anything to start in it. Here is my link to Rising Star.
https://www.risingstargame.com?referrer=scoutroc
#thgaming
!beer
!pizza
!LOL
!Alive
Posted using Splintertalk
---
---