Excited to see new reward cards and A lucky daily neutral quest reward.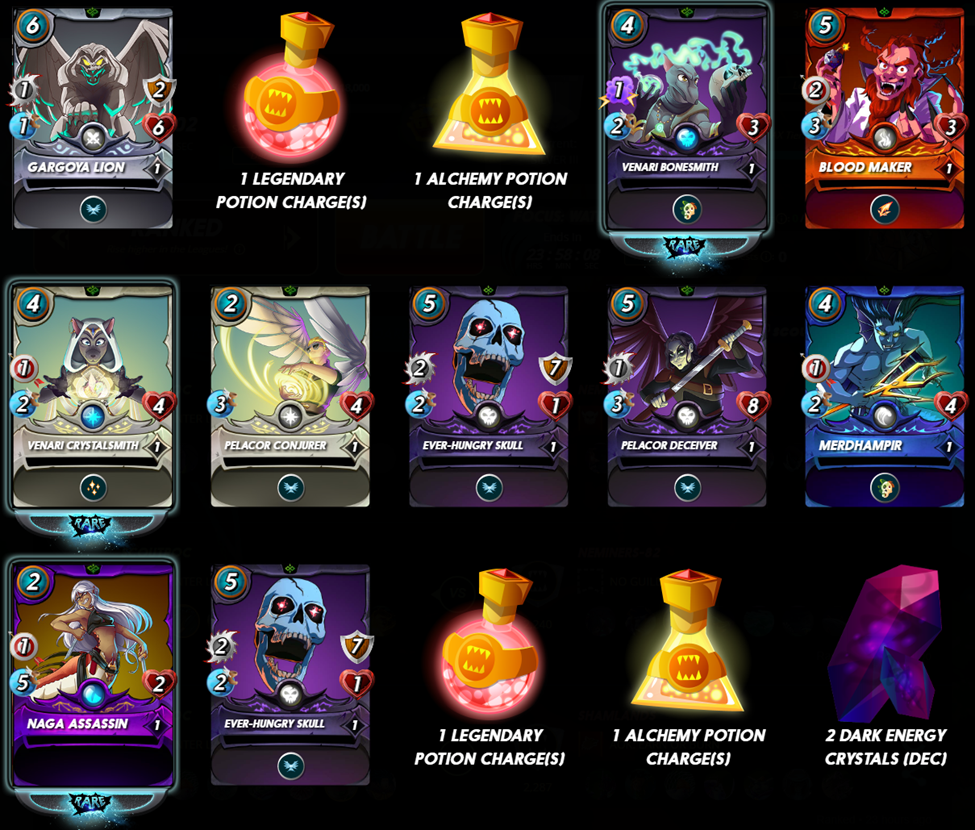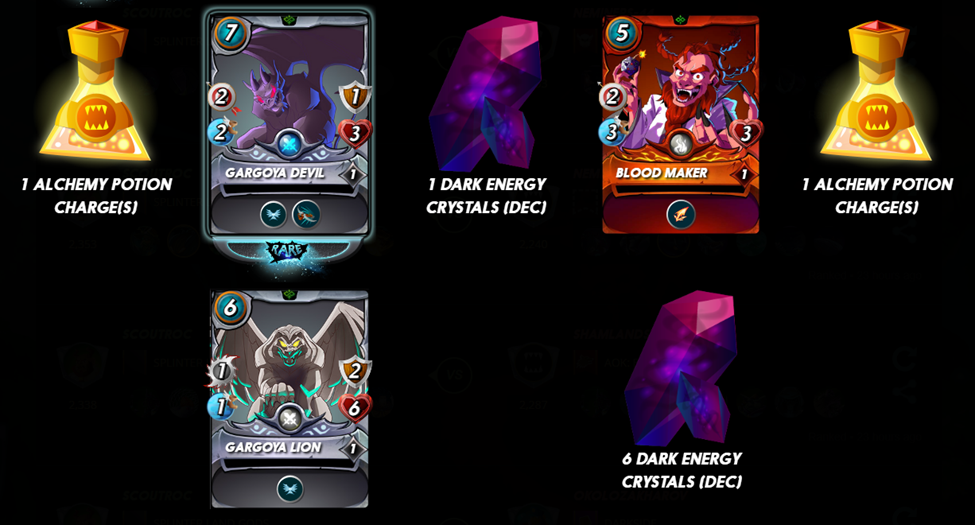 So the season has ended and new rules apply. The rewards I got from the last season where excitinng with the addition of getting two Blood Maker, two Ever Hungry Skull, and a Merdhampir. I also received four rare cards so overall not a bad hall for end of season rewards. I would like to see Splinterlands add new cards like this more often. It will be exciting to see how these cards play what their strong positions will be in upcoming stratagies.

I previously wrote a post about the rewards improving. Just before the season ended I completed a neutral quest and was very happy with the rewards I received. I got two gold cards with one being an epic card so I am glad to see the rewards improving.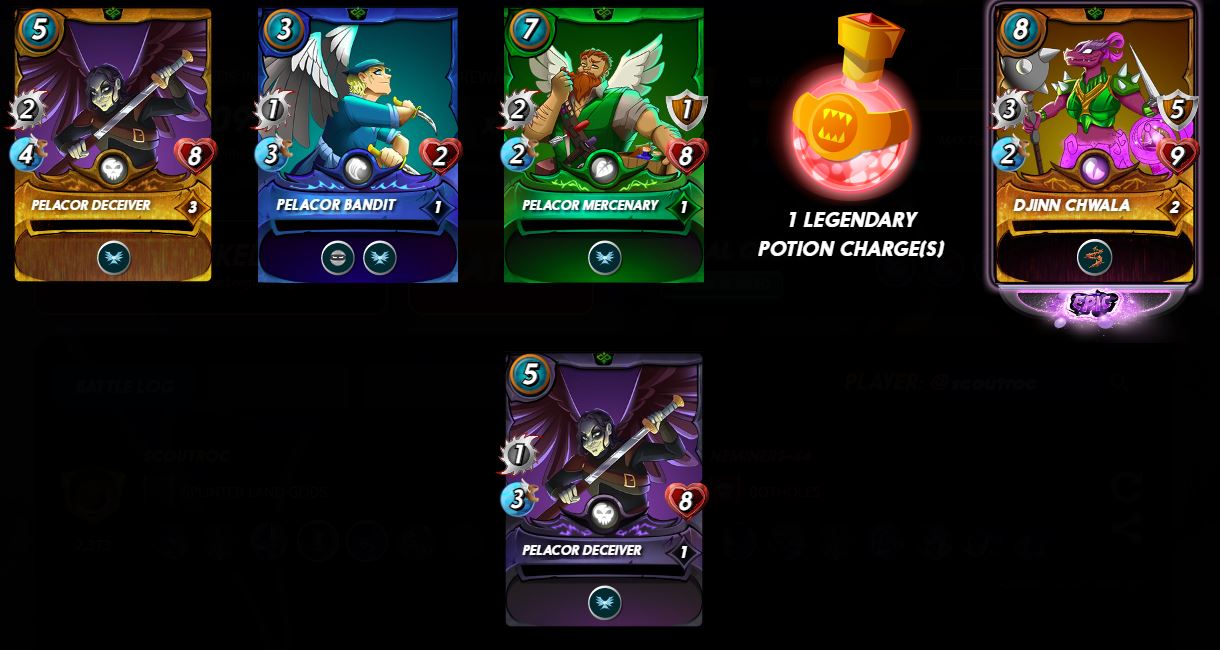 As for the new season, I was excited to see how the quests have changed and how the rewards on the new season will play out. I started the season with in Silver II and quickly dropped down to Bronze I. I lost about 15 battles in a row. So the new season has not started well but I am sure I will turn it around. Hopefully everyone else is completing daily quest so far I have not been able to complete the first daily quest.
So good luck to all the other players out there.

If you are thinking about joining the fun in Splinterlands click on my link below.
https://splinterlands.com?ref=scoutroc
Another game I really like to play is Rising Star. If you have not played it yet I highly recomend it and it doesn't cost anything to start in it. Here is my link to Rising Star.
https://www.risingstargame.com?referrer=scoutroc
Posted using Splintertalk
---
---