FINAL DE TEMPORADA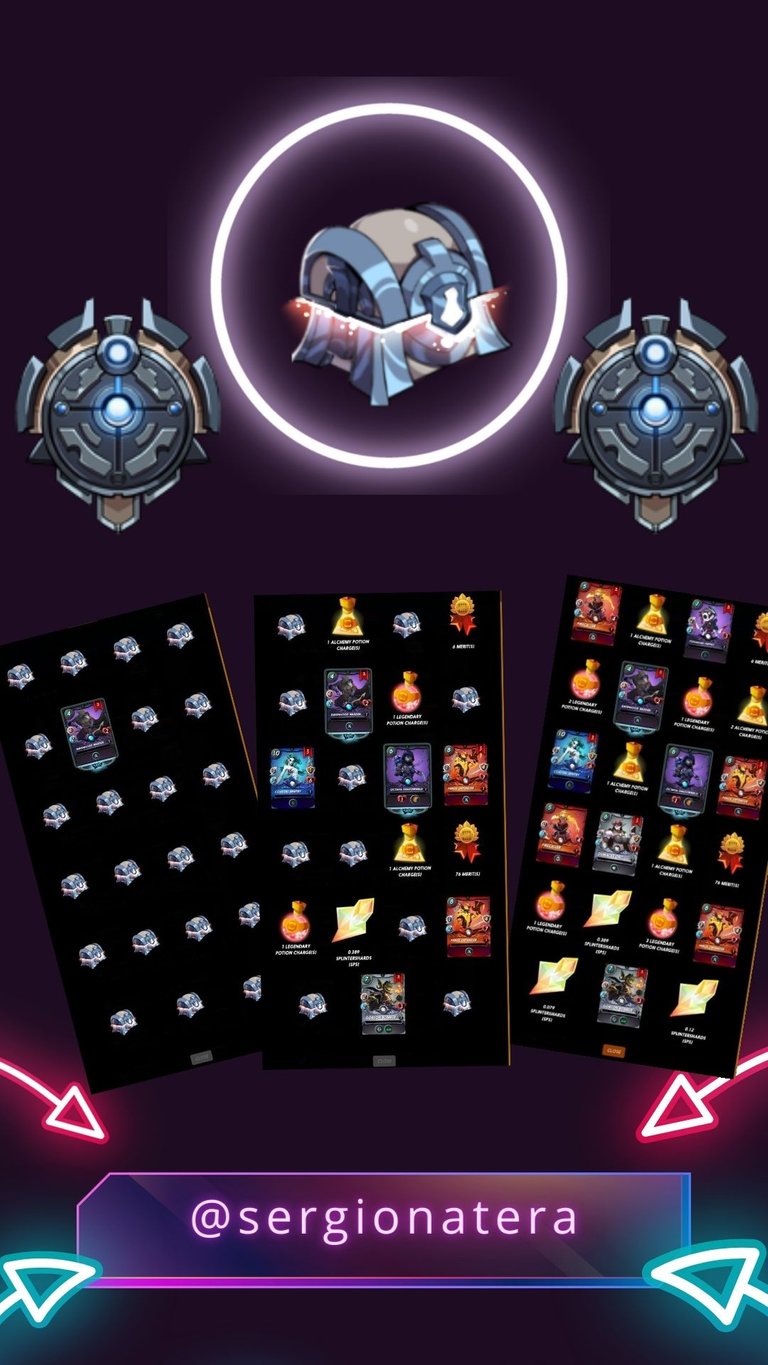 ---
Hola queridos amigos de esta excelente comunidad, esta vez quiero compartir con todos ustedes las recompensas que obtuve en el final de temporada pasado, cofres que siempre abro con emoción, uno nunca sabe que pueda salirle en dichos cofres
La temporada estuvo bastante ruda, muy difícil para obtener victorias, pero siempre se hace lo que se puede y pude avanzar poco a poco a pesar del estrés que causa perder, así sea por un punto o porque elegiste una carta mal sin darte cuenta
Hello dear friends of this excellent community, this time I want to share with all of you the rewards I got at the end of last season, chests that I always open with excitement, you never know what you can get in these chests.
The season was quite tough, very difficult to get victories, but you always do what you can and I could advance little by little despite the stress of losing, either by a point or because you chose a wrong card without realizing it.
---
Nivel alcanzado
La temporada pasada estuvo bastante fuerte, las batallas estuvieron muy reñidas y poder subir de nivel estaba muy complicado, por lo menos en mi caso arranqué la temporada en bronce, dos me costó subir hasta plata, tres muchas derrotas seguidas por más estrategia que armara salía derrotado al final, seguí hasta poder alcanzar plata uno bien difícil poderlo llegar hasta allí sin alquilar ninguna carta solo con mi colección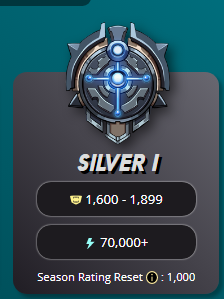 Level reached
Last season was quite strong, the battles were very close and being able to level up was very complicated, at least in my case I started the season in bronze, it took me two to climb up to silver, three many defeats in a row no matter how much strategy I put together I was defeated at the end, I kept going until I could reach silver, it was very difficult to get there without renting any card only with my collection.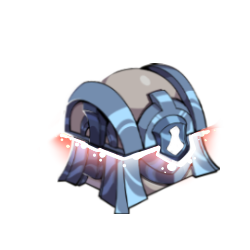 ---
Cofres final de temporada
Siempre espero con ansias el final de temporada para ver que carta me salen siempre con la esperanza que salga una legendaria dorada, esta vez pude acumular veintitrés cofres de la temporada el cual no estuvieron nada mal
End of season chests
I always look forward to the end of the season to see what card I get always hoping to get a golden legendary, this time I was able to accumulate twenty-three chests of the season which were not bad.

---
Abriendo COFRES
Destapando los primeros tres cofres y vemos, pues, que solo nos ha salido una carta rara de muerte, más dos pociones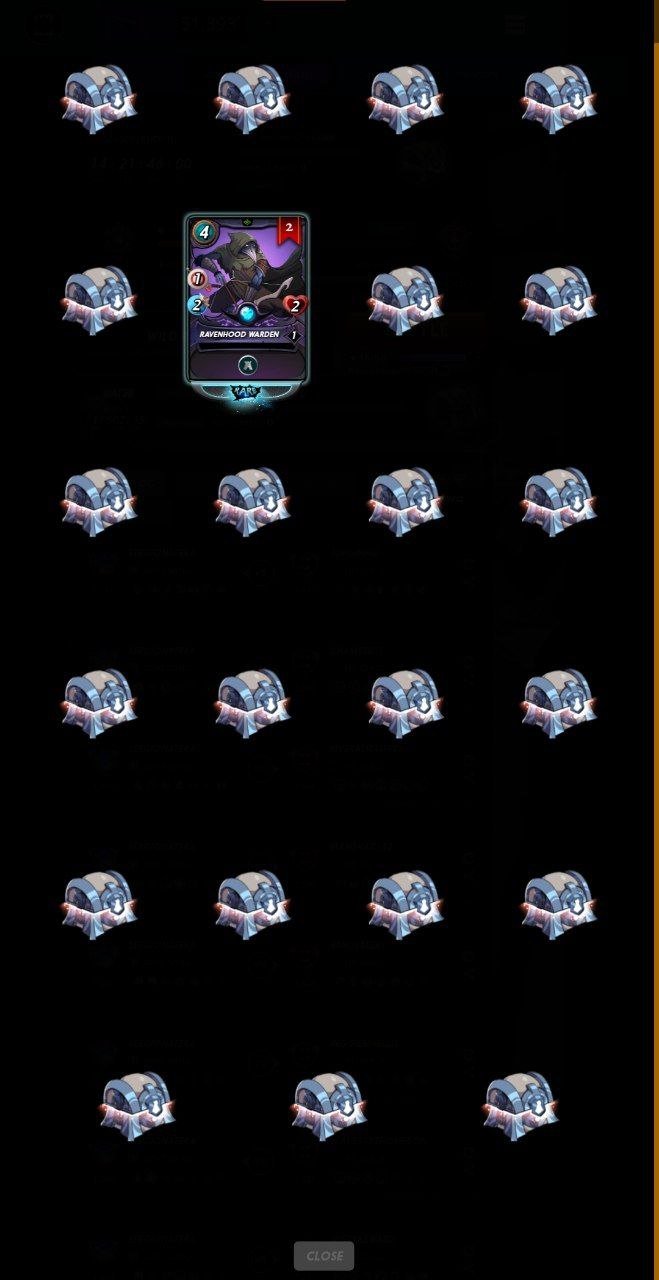 Opening COFRES
Uncovering the first three chests and we see that we have only one rare death card, plus two potions.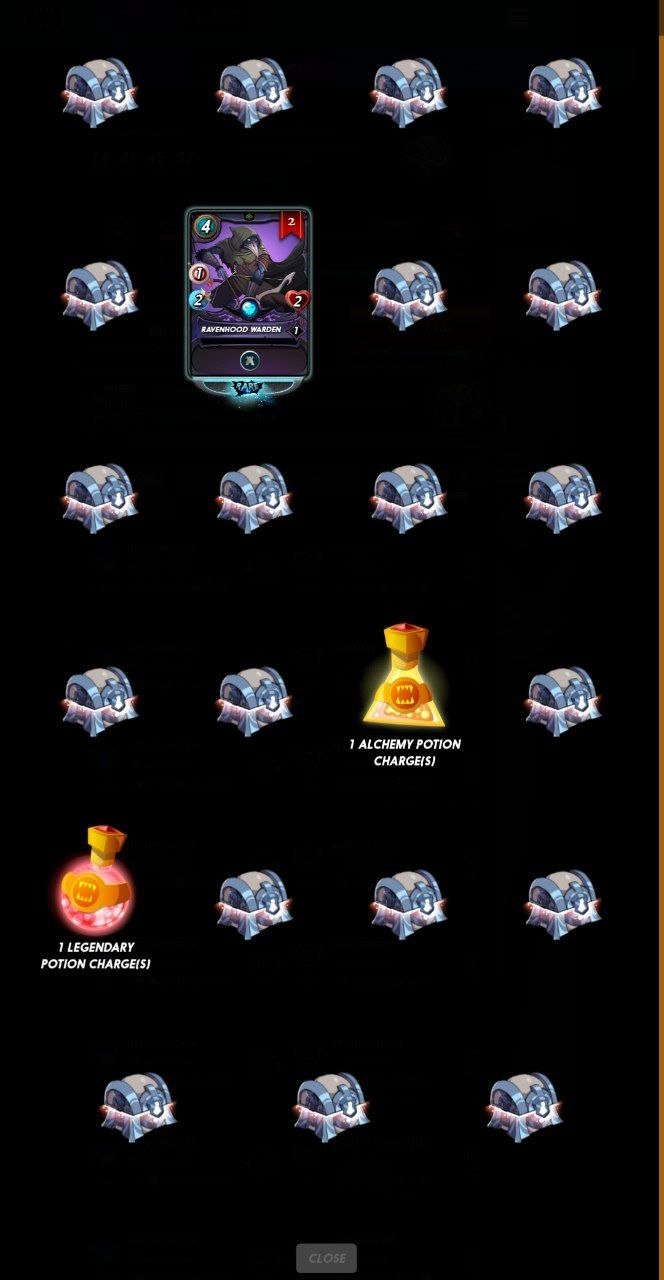 ---
Aca podemos ver que destape mas cofres y me lanzo una variedad entre cartas pociones y sps
Here we can see that I uncovered more chests and threw in a variety of potion and sps cards.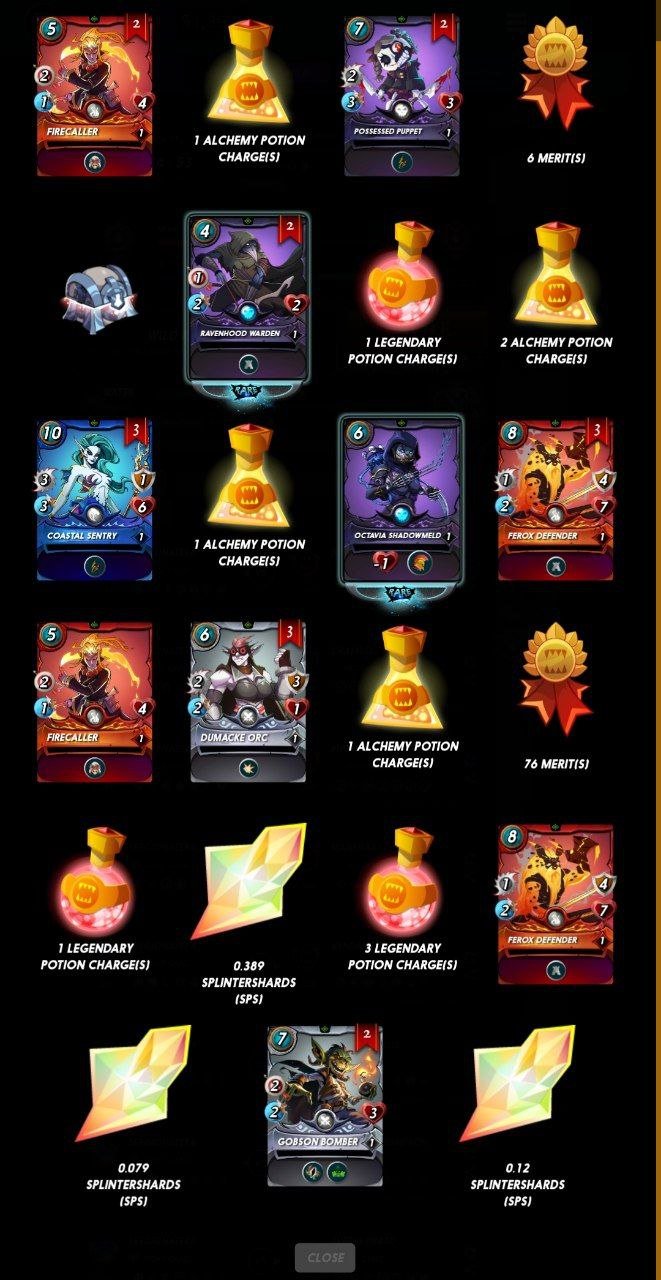 Amigos espero le alla gustado y nos vemos en otra oportunidad de estos desafios de splinterlands que son muy excelentes
---
---