LA REINA NECTAR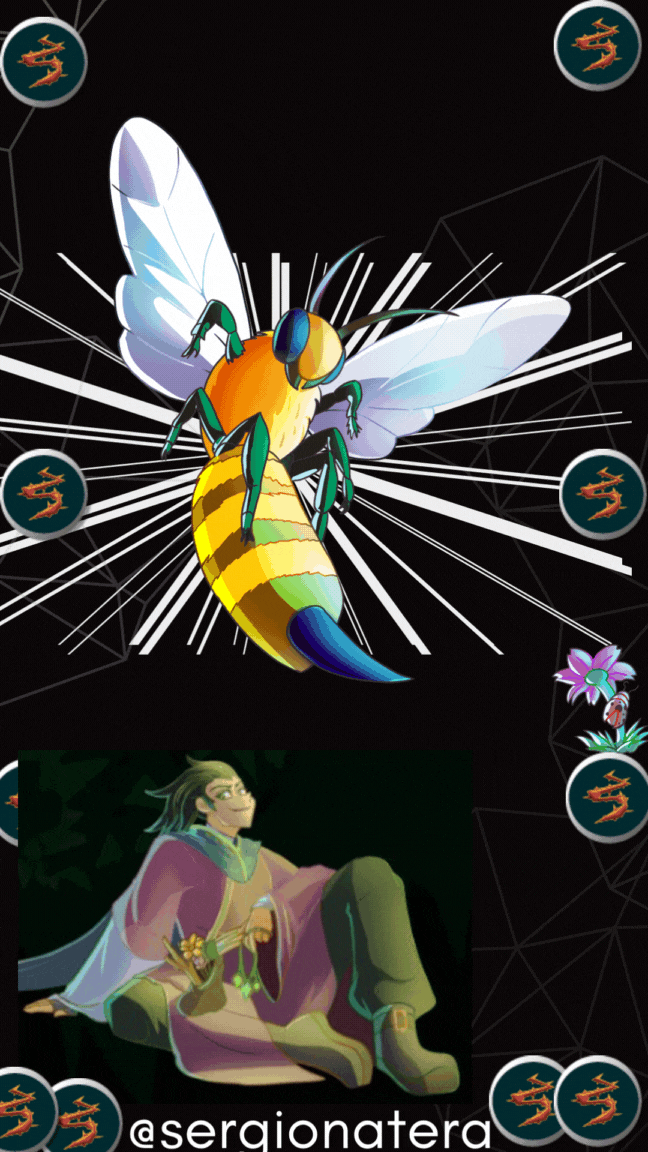 ID LA BATALLA
---
Hola, queridos amigos de splinterlands yo de nuevo por acá para compartir con todos ustedes la batallas de esta semana con la condición de flecha rota, una condición que deshabilita los ataques a distancia, obligando a usar ataque cuerpo a cuerpo y magia
Hello, dear splinterlands friends, I'm here again to share with you all this week's battles with the broken arrow condition, a condition that disables ranged attacks, forcing you to use melee attack and magic.
---
Condiciones de batalla
En esta oportunidad empezamos con flecha rota que no es más que deshabilitar los ataques a distancia seguida de odd ones out solo los monstruos con número de mana extraño se usa en la batalla, también vemos que tenemos todos los elementos desbloqueados pudiendo elegir el de tu preferencia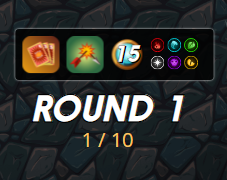 Battle conditions
This time we start with broken arrow which is nothing more than disabling ranged attacks followed by odd ones out only the monsters with strange mana number is used in battle, we also see that we have all the elements unlocked and you can choose the one of your preference.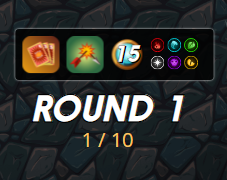 ---
Mi alineación
En esta batalla me decidí por usar el elemento de tierra empezando por:
Mylor Crowling
Nectar Queen
Enchated Pixie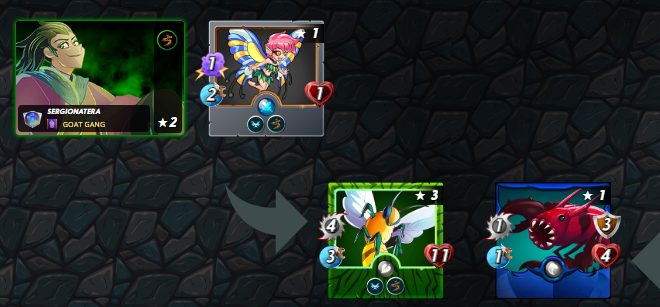 Alineación enemiga
En esta oportunidad en enemigo decidió usar el elemento de agua empezando por:
kelya Frendul
Cruel Sethropod
Tider Biter
Chaos Agent
Pelacor Bandit
Hardy Stonefish

---
DESARROLLO DE LA BATALLA
Buenos muchachos, arrancamos esta ronda, el enemigo lanza su primer ataque dando en su objetivo y al mismo tiempo afectado por las espinas, continua el ataque, esta vez desde la cuarta posición para darle de baja al primer monstruo que no pudo lanzar su primer ataque, llega mi turno y voy con todo las fuerza, pero afectando solamente el escudo del enemigo y terminando esta ronda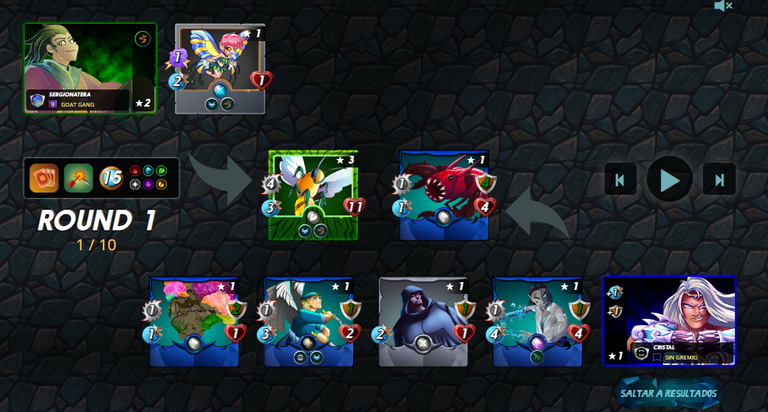 arranca el segundo turno el enemigo nuevamente atacando desde la segunda posición y afectado por las espinas bajando dos puntos de su salud, continua su ataque que proviene desde la cuarta posición, pero gracias a las espinas la salud de este es afectada y es dado de baja, llega mi turno nuevamente que esta vez si pega con mucha más fuerza y poder quitarle los cuatro puntos de salud y darle de baja y terminar así esta ronda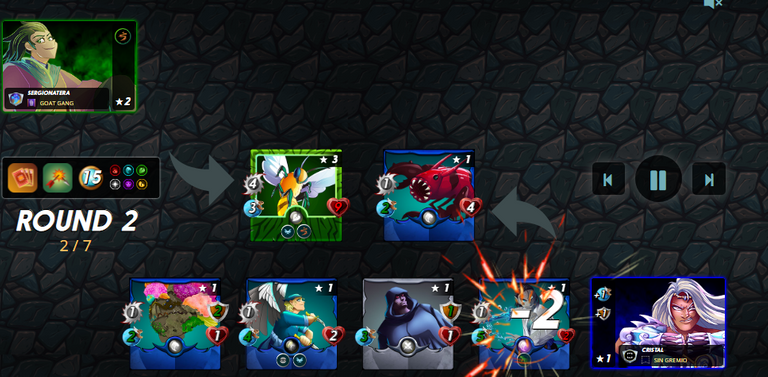 tercera ronda y con una ventaja a simple vista sobre el enemigo empieza atacando desde la primera posición afectando sus dos puntos de salud que le quedaba para caer en el campo de batalla y estar más cerca de la victoria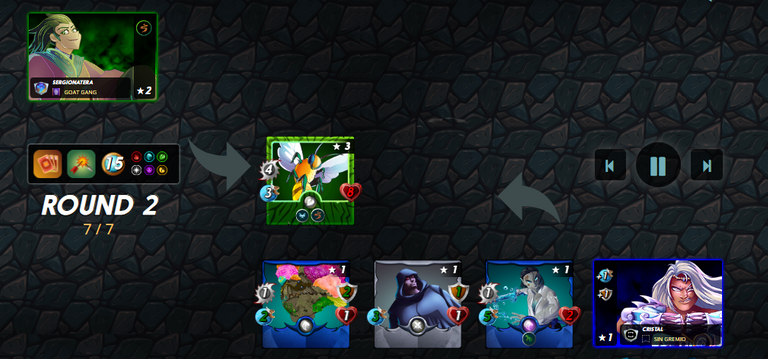 en la cuarta mucho más evidente mi victoria sobre el enemigo, ya que no tenía cartas de suficiente fuerza que afectara a la reina sin sufrir las consecuencias de las espinas, llega mi turno para pegarle al escudo, llega la ronda cinca muy rápido porque el enemigo no puede atar porque tiene en la primera posición un monstruo que está a la defensiva al que doy de baja en esta ronda dándole paso al último monstruo que lanza el ataque afectando su escudo y dejándolo vulnerable para el próximo ataque y otorgarme esta victoria de forma rápida
DEVELOPMENT OF THE BATTLE
Good guys, we start this round, the enemy launches his first attack hitting his target and at the same time affected by the thorns, continues the attack, this time from the fourth position to kill the first monster that could not launch his first attack, my turn comes and I go with full force, but affecting only the shield of the enemy and ending this round.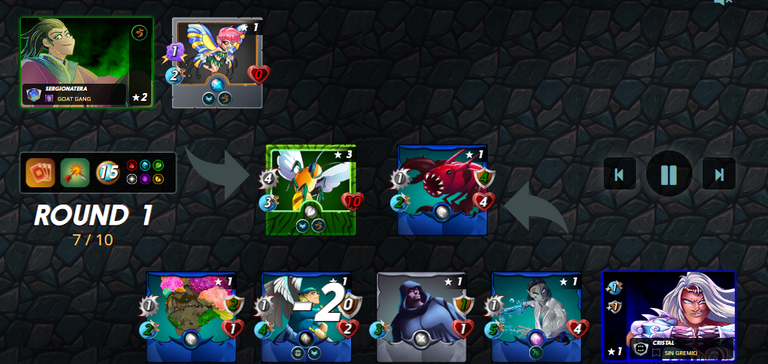 the second turn starts the enemy again attacking from the second position and affected by the thorns and lowering two points of his health, continues his attack that comes from the fourth position, but thanks to the thorns his health is affected and he is killed, my turn comes again and this time he hits with much more force and I can take away the four points of health and kill him and finish this round.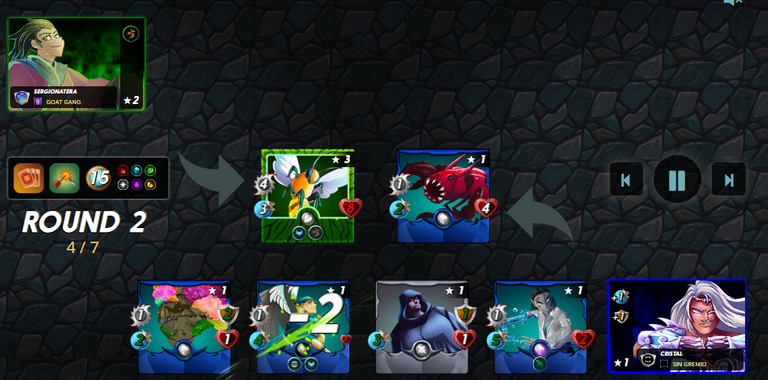 third round and with a clear advantage over the enemy starts attacking from the first position affecting his two remaining health points to fall on the battlefield and be closer to victory.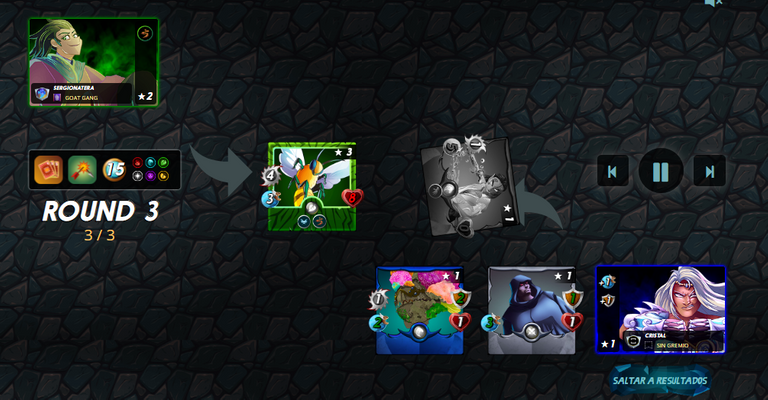 in the fourth much more evident my victory over the enemy, as I had no cards of sufficient strength to affect the queen without suffering the consequences of the thorns, comes my turn to hit the shield, comes the round cinca very fast because the enemy can not tie because it has in the first position a monster that is on the defensive to which I give low in this round giving way to the last monster that launches the attack affecting his shield and leaving him vulnerable for the next attack and give me this victory quickly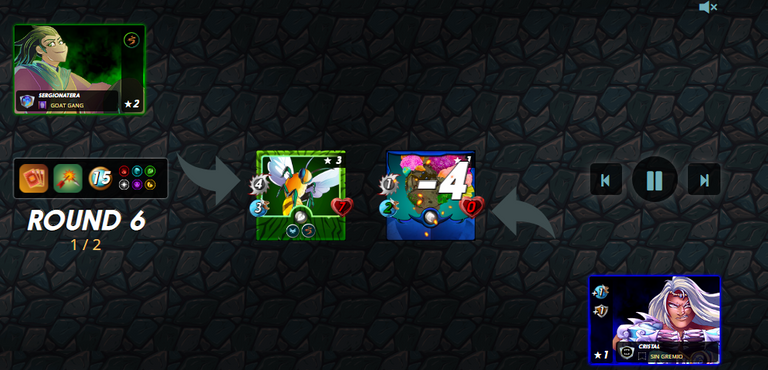 amigos espero que le allá gustado mucho la batalla de esta semana y nos vemos en la próxima semana con un desafío nuevo
---
---