THE MARTYR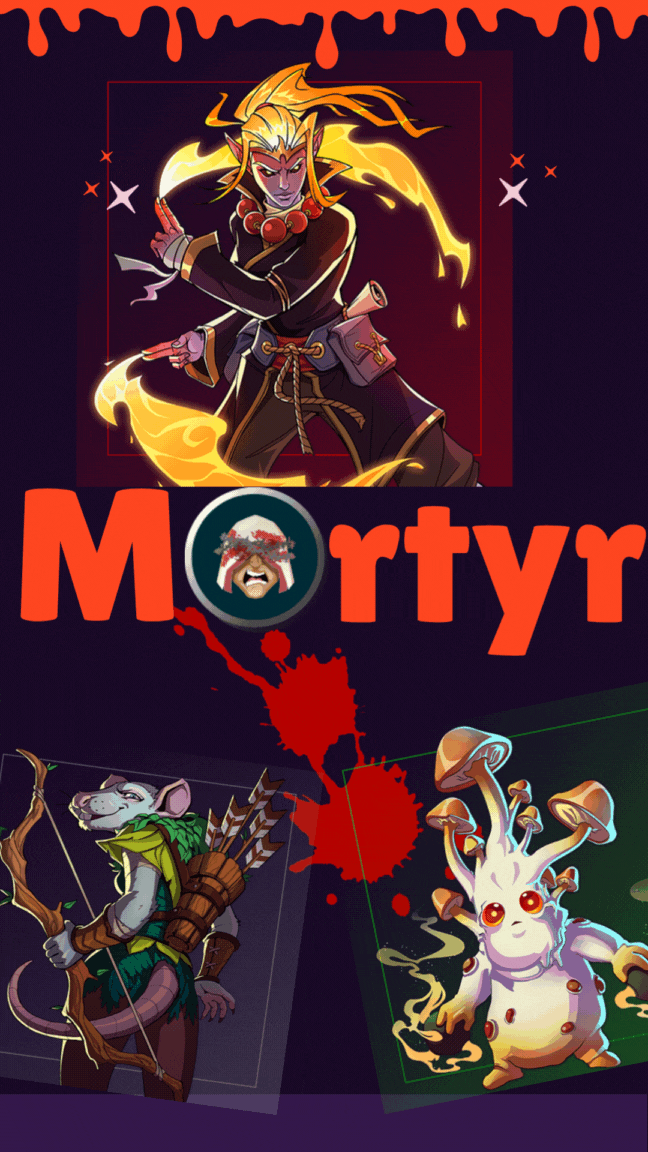 ---
Hola queridos amigos de esta excelente comunidad, yo de nuevo por acá compartiendo con todo usted acerca de splinterlands y esta vez quiero hablar acerca de una habilidad que es relativamente nueva, al principio no sabía como se jugaba con esa habilidad y ahora amo esa habilidad me parece demasiado genial
Hello dear friends of this excellent community, I'm here again sharing with you all about splinterlands and this time I want to talk about a skill that is relatively new, at first I did not know how to play with this skill and now I love this skill I think it's too cool.
---
Habilidad de martyr
Una habilidad que me parece muy genial por lo que hace, o mejor dicho por lo que comparte con los monstruos que están más cerca a ella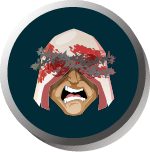 Al principio no entendía muy bien esta habilidad, así que la usaba como arquero colocándola en últimas posiciones o simplemente no la usaba porque desconocía lo que hacía, a medida que la fui usando con más frecuencia fue que pude entender lo que hacía, ya que es mucho más que un arquero también es estratégica
Así que ahora, entendiendo mucho más esta habilidad, trato siempre de colocarla entre monstruos que quiero aumenten su ataque, velocidad y salud, siempre y cuando esta carta muera, comparte con los monstruos más cerca
Como arquero no tiene un ataque muy fuerte, pero con la habilidad de martyr hace que pienses dos veces para usarla en batalla, ya que ayuda bastante en el campo siempre y cuando la sepas posicionar si no no será de mucha ayuda y tendrás solo un arquero normal
Mis cartas con martyr
amigos esta habilidad únicamente yo la tengo en solo tres monstruos de distinto elemento así que cada vez que puedo la uso porque su habilidad me parece demasiado buena cuando la pones delante de un monstruo fuerte o tu contrincante use opportunny y asesine esta carta en medio de dos monstruos ambos se beneficiaran, las cartas que tengo son:
FIRECALLER
del elemento fuego carta que hasta los momentos he podido subir a nivel dos tiene un coste de mana un poco elevado en comparación a las otras dos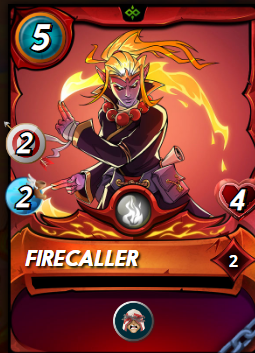 HONGO FLINGER
de unos de mis elementos favorito, tierra, tengo este hongo en sus dos versiones dorada y normal que hasta el momento he podido subir a nivel tres con un costo de mana de tres y un ataque a distancia de uno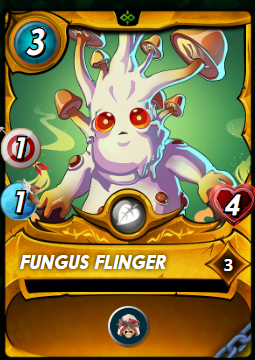 VENARI MARKSRAT
Por último tengo esta pequeña ratica de los neutrales igualmente con un mana de tres y un ataque de un punto, esta carta no la en podido subir así que solo la tengo nivel uno hasta los momentos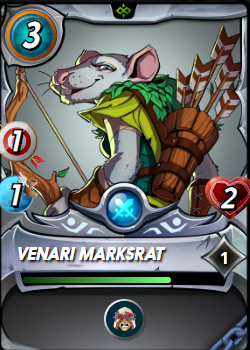 Amigos esto ha sido todo espero le allá gustado mucho nos vemos en la próxima
Martyr's ability
A skill that I think is very cool for what it does, or rather for what it shares with the monsters that are closer to it.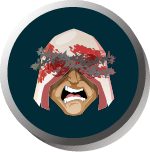 At first I did not understand this skill very well, so I used it as an archer placing it in last positions or simply did not use it because I did not know what it did, as I was using it more often was that I could understand what it did, as it is much more than an archer is also strategic.
So now, understanding this ability much more, I always try to place it between monsters that I want to increase their attack, speed and health, as long as this card dies, it shares with the monsters closest to it.
As an archer does not have a very strong attack, but with the martyr ability makes you think twice to use it in battle, as it helps a lot in the field as long as you know how to position it, if not it will not be of much help and you will have only a normal archer.
My cards with martyr
friends this ability only I have it in only three monsters of different element so every time I can I use it because its ability seems to me too good when you put it in front of a strong monster or your opponent use opportunny and kill this card in the middle of two monsters both will benefit, the cards I have are:
FIRECALLER
fire element card that so far I have been able to raise to level two has a mana cost a little high compared to the other two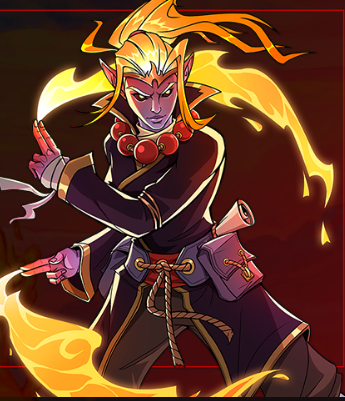 FLINGER FUNGUS
from one of my favorite elements, earth, I have this mushroom in its two versions gold and normal that so far I have been able to level up to level three with a mana cost of three and a ranged attack of one.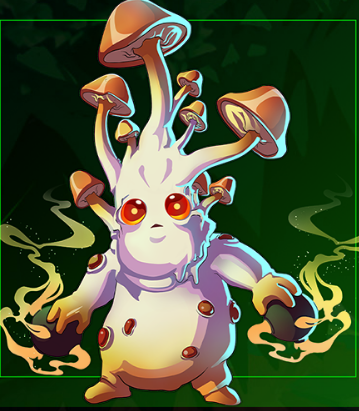 VENARI MARKSRAT
Finally I have this little ratica of the neutrals also with a mana of three and an attack of one point, this card I have not been able to raise it so I only have level one so far.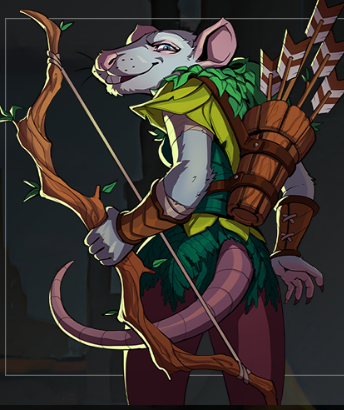 Friends this has been all I hope you liked it a lot I'll see you in the next one.
---
---