"7050-Talks" - Vol 1. No 5. GLX Airdrop Rewards
⚽️

#GLX

token extremely active on the Hive Engine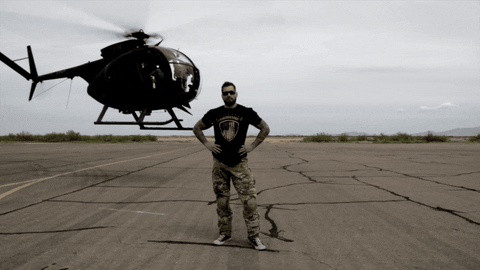 Staking GLX in the Genesis League Sports game right now is giving huge returns! While staking into your account it is important to remember...
If you are an #SPS stake holder you will receive AirDrop rewards for 12 months. The amount received will depend on course on the amount of sps staked.
GLX will airdrop 100,000,000 GLX tokens to Splinterlands SPS stakeholders for the first 12 months. The distribution of the GLX airdrop will be determined by a daily snapshot of all the staked SPS holdings over the year. During that time, approximately 274,000 GLX tokens are expected to be airdropped to SPS stakeholders daily.
The amount of GLX tokens each user will receive for the daily airdrop will be based on the amount of staked SPS in their account as a percentage of the total staked SPS in the whole system. So, for example, if there is a total of 100M staked SPS, and a particular account has 1M SPS staked, then they will receive 1% of the daily airdrop or roughly 2,740 GLX per day.
Also, it is a good idea to get in early and begin to stake GLX which also offers #GLGT being dropped with great incentives for the future!
GLGT tokens will be used to provide access to special promotions or events and to provide discounts on various products across the GLS ecosystem. For example, GLGT tokens may be spent to get a discount on NFT pack purchases, in-game items in the game shops, or various fees paid within the games. Additionally, nearly all special promotions and events that will be held within the different GLS games will require GLGT tokens to be spent to participate or offer significant discounts.
Players who focus on staking GLX should be able to generate a healthy return upon early investment with high APR at this present time. There are other incentives that are being provided as well which you can find in the White paper ---> https://whitepaper.genesisleaguesports.com/


---
Special Hive banners to help liven up your #Peakd Profile can be found at https://peakd.com/c/hive-199106/created or click the Banner below to find more🔻




7050-Talks #Contest #2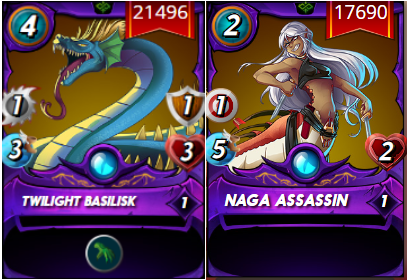 #7050-Talks is proud to present another contest!
Here we have 2 Cards chosen from the Dragon deck! The

Twilight Basilisk

and the

Naga Assassin:

and it is time to give one of these cards away!

The Contest Rules For your chance to win leave a comment with the following.
- Write down one of the 2 cards you wish to win
- Tag a friend to share
---
After 7 Days when the post payout occurs, Contestents will be entered onto a Wheel of Fortune where the winner will be determined by the first name drawn. Any Winners that do not own a Splinterlands account will be awarded a Homeless NFT from the Hive game #dCity.io

---

---
If you do not yet play #Splinterlands, be sure to click the ticket below to start your journey! 🔻

---
Are you are looking for more opportunities and entertainment? Be sure to check out @lucky-elephant's page! Use the banner provided below. 🔻



---
Also support @engrave and their latest post https://peakd.com/hive/@engrave/hive-is-now-officially-supported-by-ledger about Hive officially being supported by Ledger hardware wallets which is awesome and beneficial to the Hive Blockchain 🔻




---
---