More maxes: DEEPLURKER, WEIRDING WARRIOR, NERISSA TRIDAWN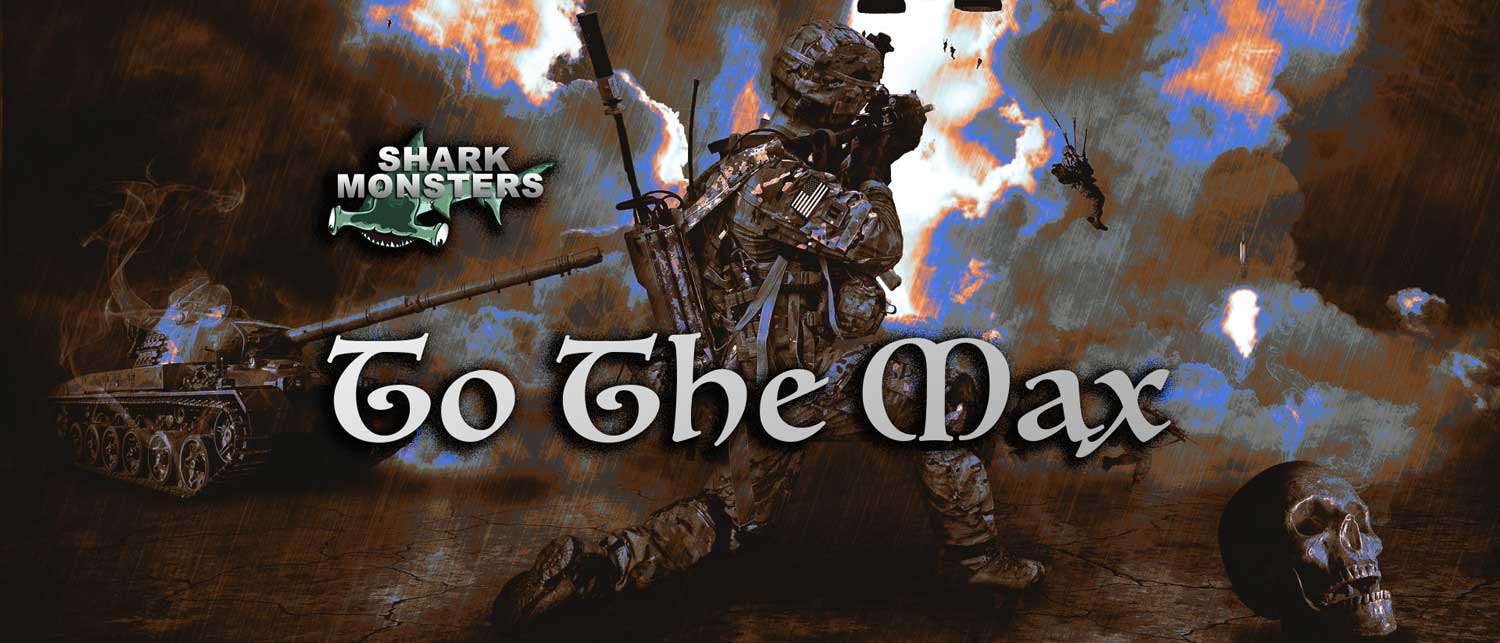 Taking a break from packs, focusing on individual cards
If you've seen my last two posts, and now this one, you'll see that I've been focusing on maxing out some cards. That's usually how it goes for me. I buy packs for a while, and I max out a lot of cards that way, but then there are some that lag behind. That's what these are. Epic cards especially since to lag behind. What I mean is that you don't get quite as many from the packs, so it's less likely that you'll get them to max level. Even legendary cards seem to come up often enough to get them maxed out, but you only need 11 of those.
Deeplurker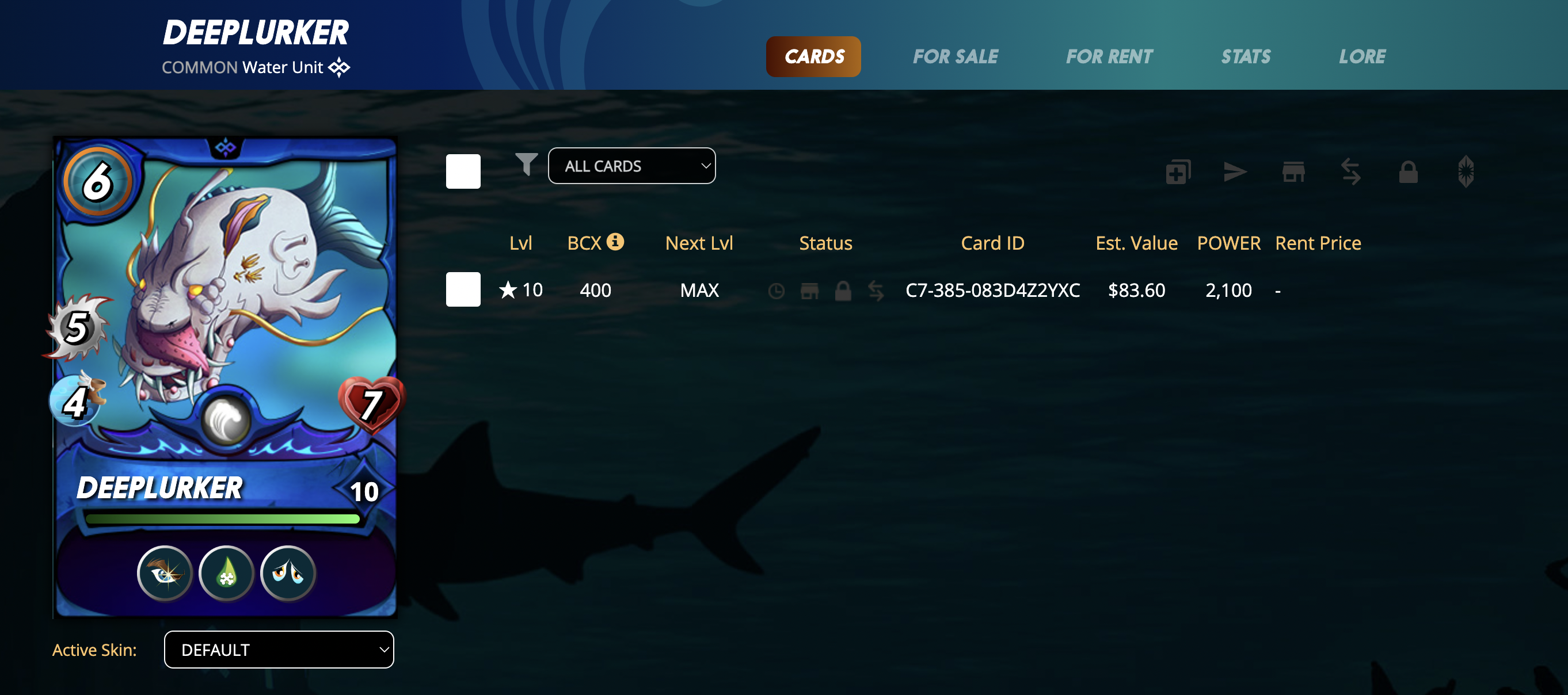 This was one common card that I wasn't getting in packs as often. That's unfortunate, because it's also one of the most expensive common cards. It's useful, though, and I really wanted to get it to max level, so I bought about 90 of them or so and got it there. The only change from level 9 to level 10 was that it got demoralize, but that does come in pretty handy.
Weirding Warrior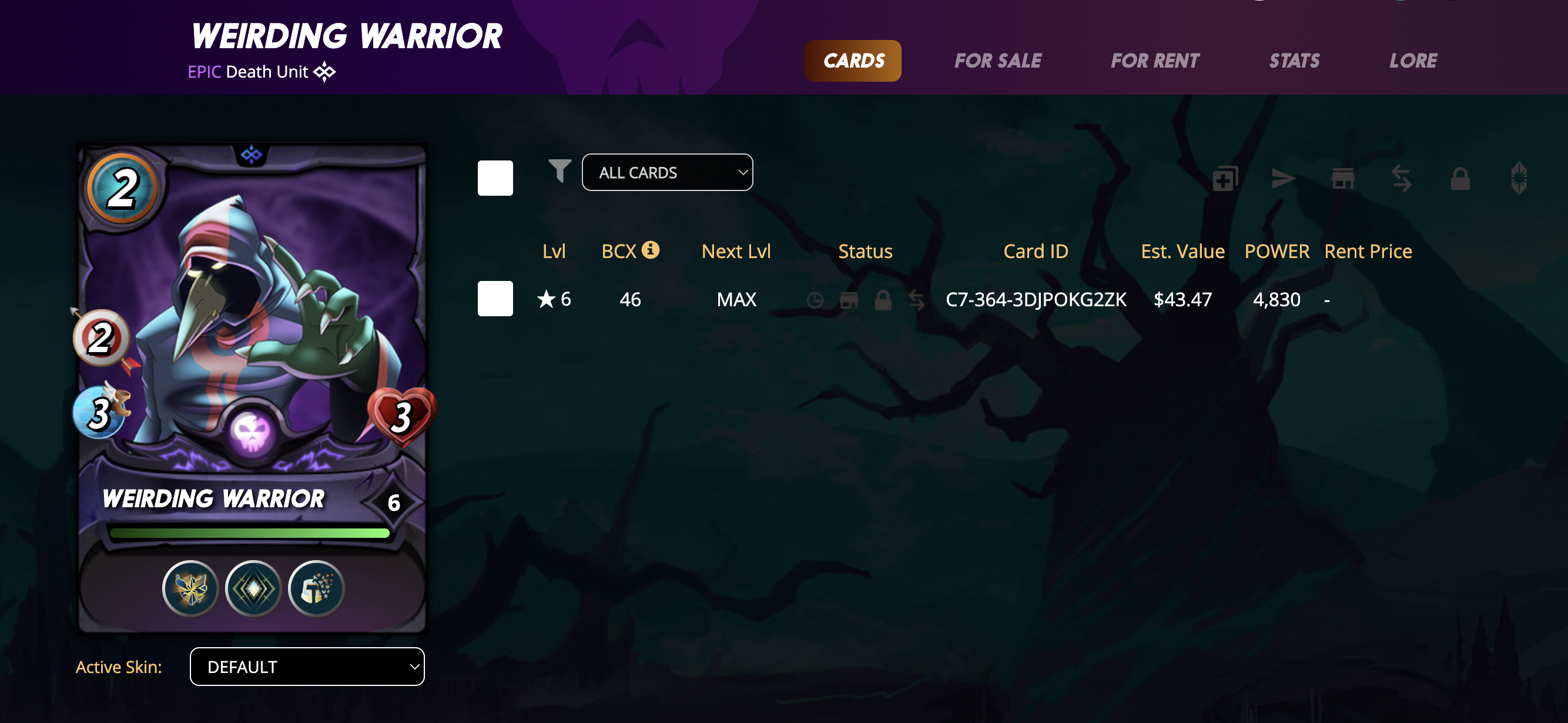 At max level, Weirding Warrior is pretty strong for only 2 mana. With low-mana battles being so common, it's good to have some low-mana cards in your arsenal. Honestly, I just get every card to max level, which may or may not be a good idea. Some of them don't really get used that often, but it's good to have a versatile collection. You never know which cards will benefit from new rulesets, either.
Weirding Warrior has rust AND shatter. It must really hate armor.
Nerissa Tridawn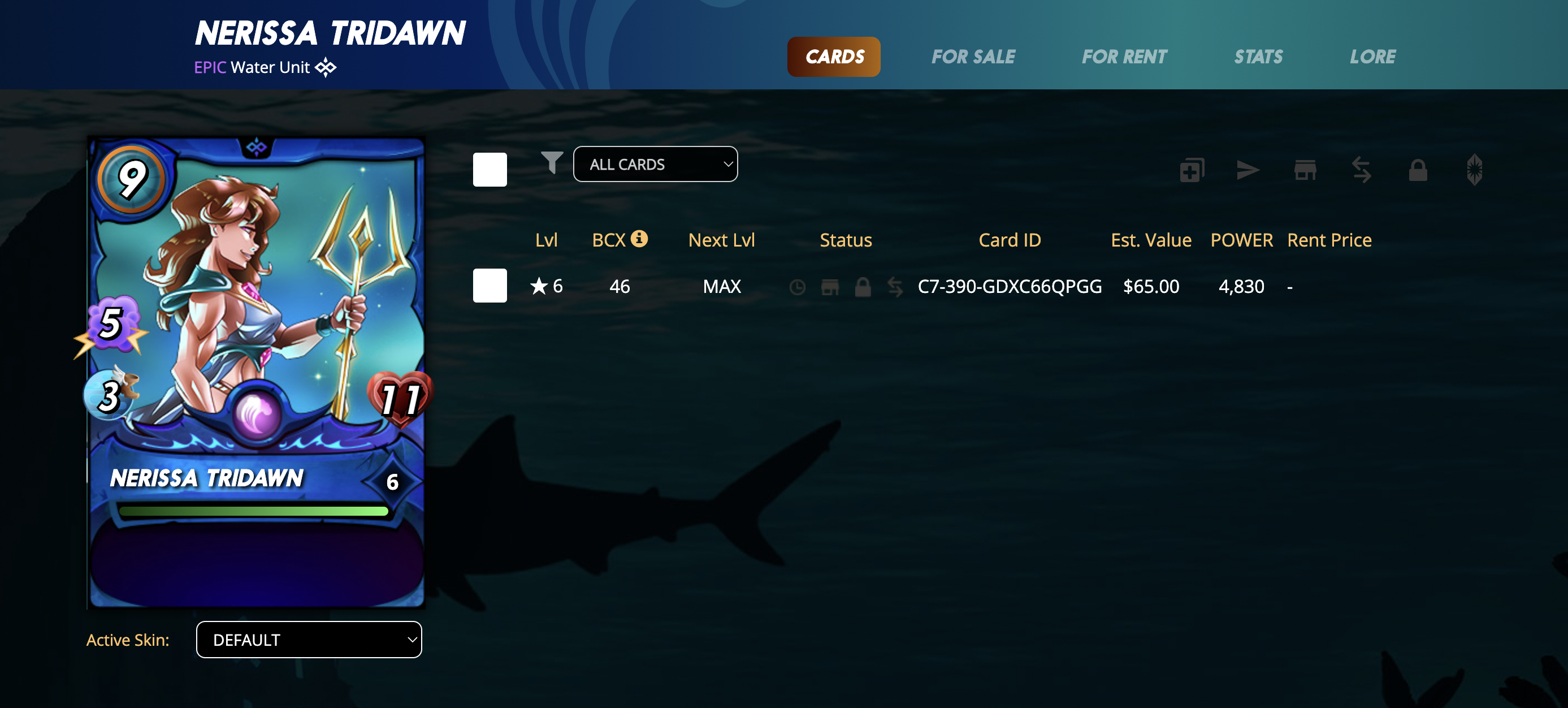 Nerissa Tridawn is not cheap in terms of mana, but a 5 magic attack is pretty damn powerful. That was the only change from level 5 to max level, a +1 to magic. I'll take it, though. This card will come in pretty handy in higher-mana matches.
Posted using Splintertalk
---
---