Brawl Report: PIZZA 2 The Deep Dish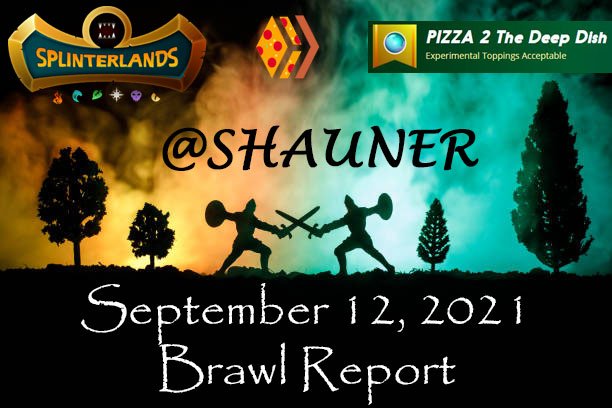 PIZZA 2: The Deep Dish guild held it's second brawl this past week and placed 5th in our battle group with 40 wins and 42 losses.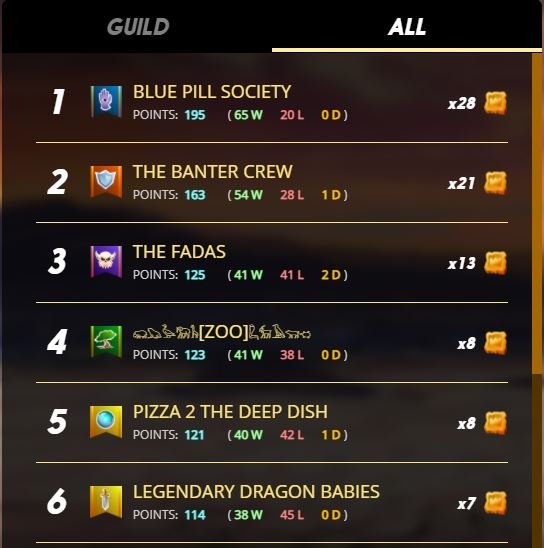 Unfortunately, I didn't get a spot in this brawl but will be back in the action for the upcoming brawl. For those who haven't heard of us, the @Hive.Pizza project has two Splinterlands guilds, PIZZA 1 The Stuffed Crust and PIZZA 2 The Deep Dish. PIZZA 2 is a feeder guild to our very competitive PIZZA 1 guild. PIZZA is a token built around a great community of Pizza and crypto gaming enthusiasts! For the latest information on what's going on with PIZZA, or to express interest in joining our Splinterlands guild, head on over to our Discord
---
PIZZA 2 Guild Top Performers
Let's take a look at the top performers in the PIZZA 2 guild this time around: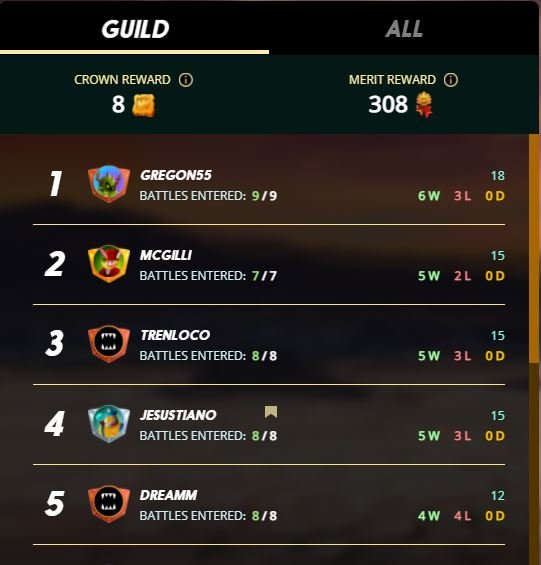 Congrats to @gregon55 for winning the most battles in this brawl, with a total of six wins. Also a congrats goes to @mcgilli for the best win percentage in this brawl coming in at 71% with a 5-2 record! For their efforts, participants earned 308 Merits in this brawl.
---
Disarming a Magic Attack
While I didn't participate in this brawl, I did have an especially exciting battle while completing my daily quest. I have struggled with defending against a magic set when I have my normal cards in play. However, I had a feeling this player was going to deploy a magic attack against me and I put together a lineup that shut them down in short order. This is probably the best takedown of a magic attack I've ever had.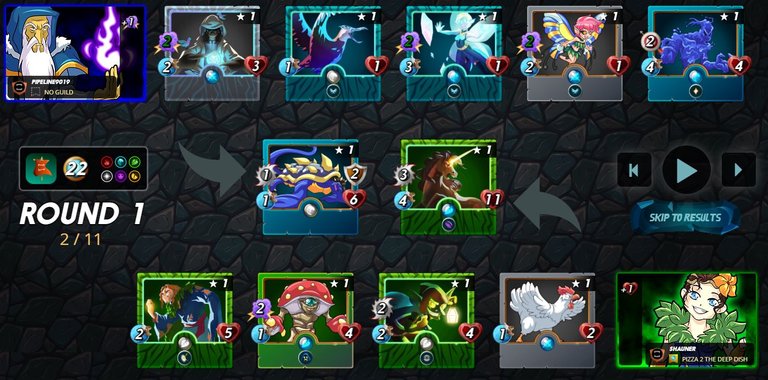 Watch the full battle
The Unicorn Mustang I have up front receives reduced attack from magic attacks and the Mushroom Seer I have in the back row reduces the magic attack of my enemy. This combo essentially makes all their magic attacks powerless against my tank. This gave my cards time to work against my opponent and wear them down quickly.
The hardest part of Splinterlands is trying to figure out what your opponent is going to do during the card selection phase. This is the part of the game that I am working hard to improve on so that I can better select my cards for each battle. I do not have any universally great setups, so being able to anticipate my opponent's setup and focus my cards on that is the best option I have right now.
---
@kennysgaminglife has spearheaded the #BrawlReport project as a way to get PIZZA guild members more engaged in the Splinterlands community. Here's what he had to say:
Starting with the brawl that just ended, I've invited/asked members of the #HivePizza guild to publish a #BrawlReport, breaking down their highs & lows, where they need help, questions they have, strategies they love, and so on. The idea is to help us all reflect a bit, learn a bit, share a bit, earn a bit, and connect a bit :-)
Any other guilds interested in publishing a #BrawlReport, either as individuals, or one for the whole guild, I'm happy to send some curation love your way!
Check out the other recent #BrawlReport posts from the #HIVEPIZZA family:
@fireguardian - My Brawl Report #3 - #HivePizza #BrawlReport - 09/10/21
---
---