Making More HIVE, SPT, LEO, and SPORTS with Curation Trails!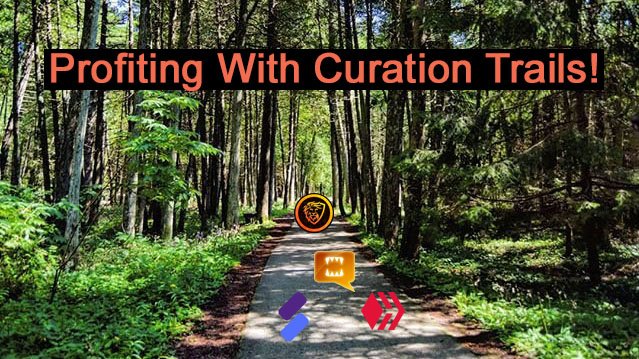 Do you know about Curation Trails? If not, this post is for you. A curation trail is one of the best passive earning methods on HIVE!
Curation Trails are a way to piggyback on the votes of a reputable curator here on the HIVE blockchain. Instead of spending your time searching for and upvoting quality content, you can delegate that authority to a trusted curator. The best part is that there are many different curators that focus on certain topics so you can pick and choose where you want your votes to be cast on your behalf and you don't have to do anything other than provide them the ability to vote on your behalf... no delegating your HIVE or other tokens to take advantage of this. Curating posts earns you rewards 7 days after the post is written.
---


First, head on over to Hive.Vote, login and click on the Curation Trail button: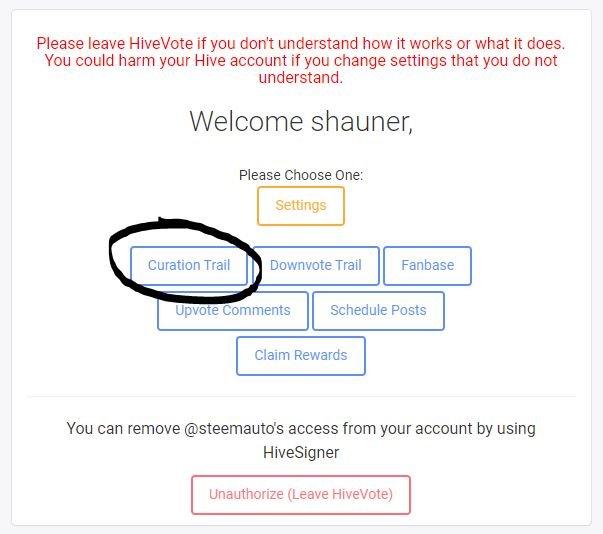 ---


Second, search through the list of curation trails to find ones that suit your interests! Read through the descriptions to see which trails tickle your fancy.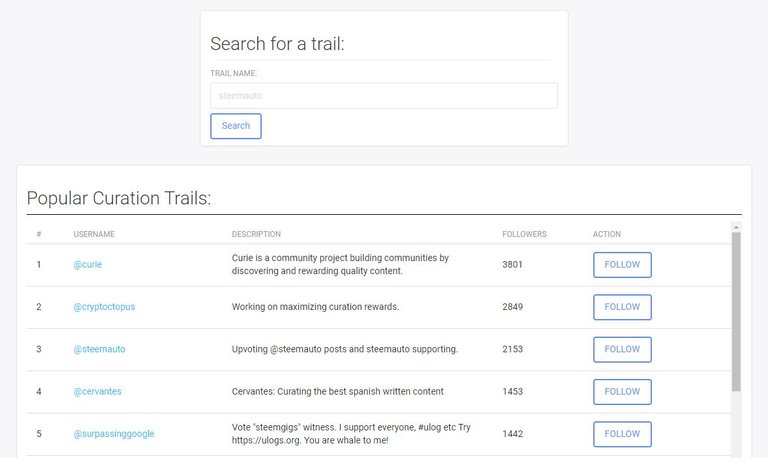 Here's a list of the trails I am currently following:
@hive.pizza - As you may know, I am a top 10 holder of the PIZZA token and love everything about it! The @hive.pizza curation trail upvotes content relating to PIZZA, gaming, movie, art, and music.
@monster-curator - If you are a @Splinterlands player you MUST start following this curation trail. The @monster-curator account upvotes great Splinterlands content that uses the #SPT tag. Head on over to Splintertalk.io and you'll see if you've been earning any SPT tokens. Following this curation trail will add to your SPT earnings. You can also delegate staked SPT to @monster-curator to turbocharge your SPT rewards!
@spt-curate - This is another great Splinterlands trail that will help you earn more SPT tokens through curation.
@risingstargame - If you play the Rising Star game, you should be on this curation trail. This account upvotes posts written about Rising Star and other high-quality music posts.
@actifit - This is the official curation trail for Actifit. By joining this trail you will be upvoting your fellow Actifit users! I've been involved with Actifit for a couple of years now and it's a great way to keep yourself physically active with some friendly competition (and make some money too!).
@leo.voter - Quality posts on the LeoFinance.io platform are upvoted within this curation trail. Following this trail will earn you LEO tokens!
@ecency - This is a great curation trail if you're a user of the Ecency platform. Ecency earns you points when you post, comment, vote, and more on the HIVE blockchain. These points can be redeemed for promotion or boosts to your posts in the form of high value upvotes. Following this trail will let you piggyback on curated posts that are receiving upvotes in exchange for trading in their Ecency points.
@mk-sports-token - This curation trail upvotes content with the #sportstalk tag, much of which can be found at Sportstalksocial.com. Following this curation trail will earn you extra SPORTS tokens.
---


Third, set your curation trail voting weight. Following a curation trail WILL eat up your voting power. It's important that you set some parameters on your curation trail voting. The default vote percentage when you follow a trail is 50%. You can change this up or down individually, or across all the trails you follow by clicking the gear box on the right side, or checking the box on the left and then clicking "settings for selections."

---
Curation Profits Start Rolling In!
Now you're following curation trails! Keep an eye on how your voting power fluctuates over the next few days and adjust your voting percentage up or down on Hive.Vote to keep yourself actively voting on the trail and preserving enough voting power. If you let your voting power drop too low, your votes won't generate as much of a curation reward. Another thing to keep an eye on is your Upvote Mana Threshold within the Settings page on Hive.Vote.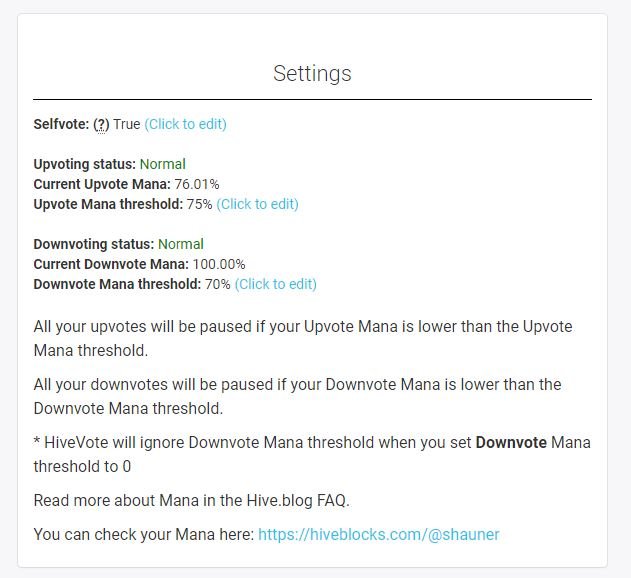 If your voting power falls below the "upvote mana threshold" that you set on Hive.Vote, your account will not cast any upvotes on your curation trails until it increases above the threshold. Finding the right balance between your curation trail voting power and your upvote mana threshold will take some time, but it's well worth it once you see the steady stream of curation rewards hitting your HIVE, SPORTS, LEO, and SPT wallet balances!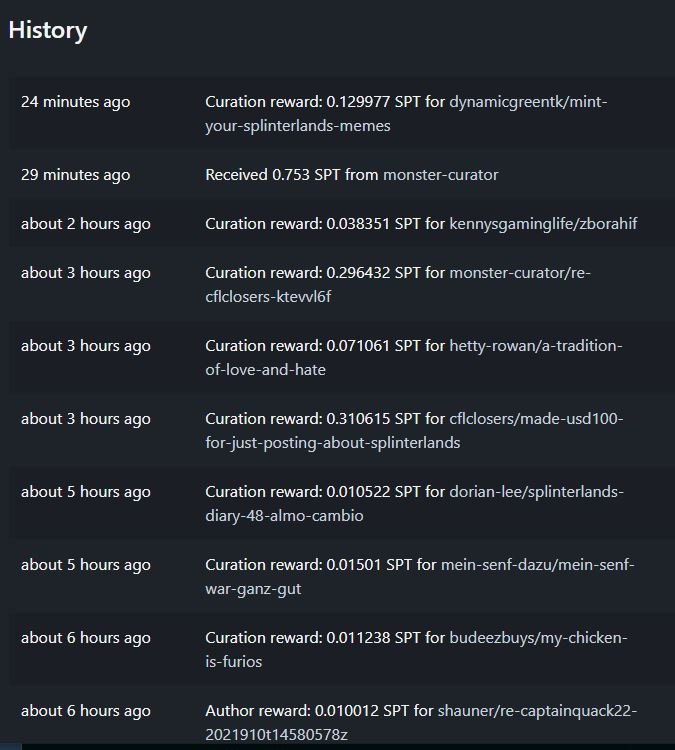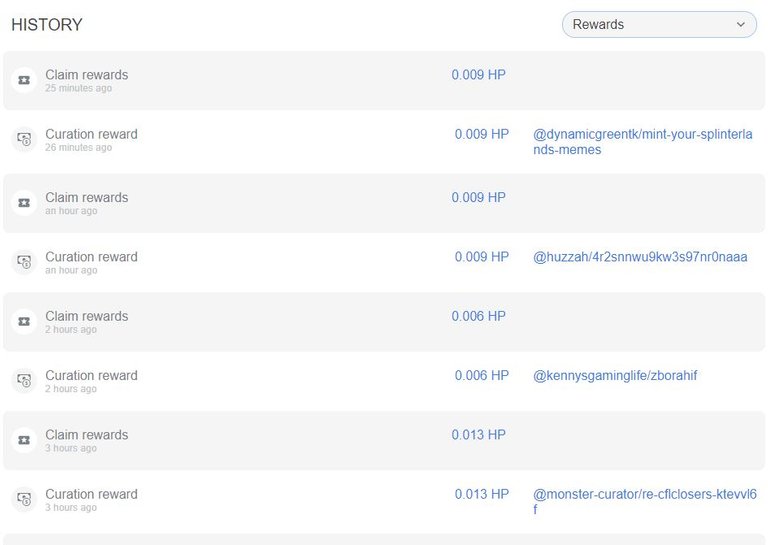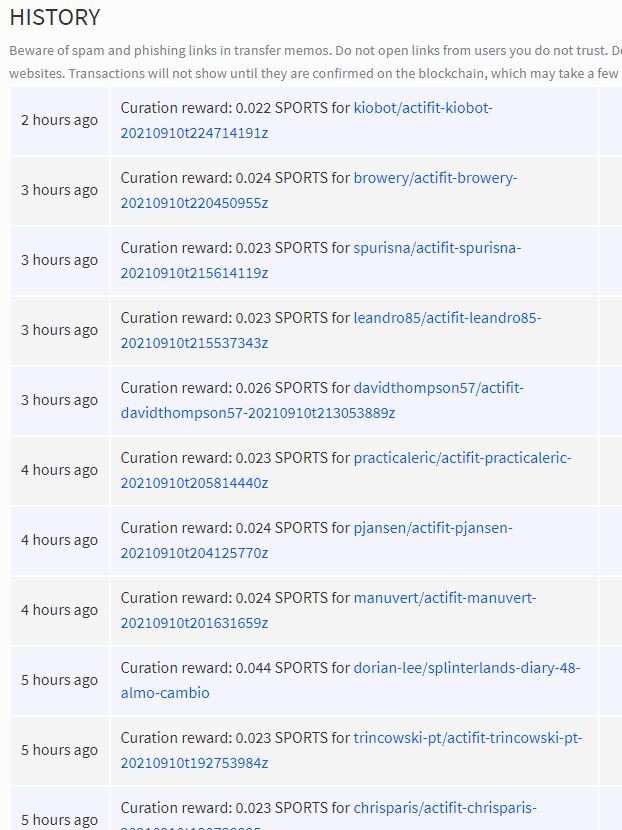 If you're looking for a way to earn residual income on HIVE, this is the way.
---
---