Shauner's 29th Splinterlands Brawl Report & First Gold Foil Gladiator Card- PIZZA 2 The Deep Dish Guild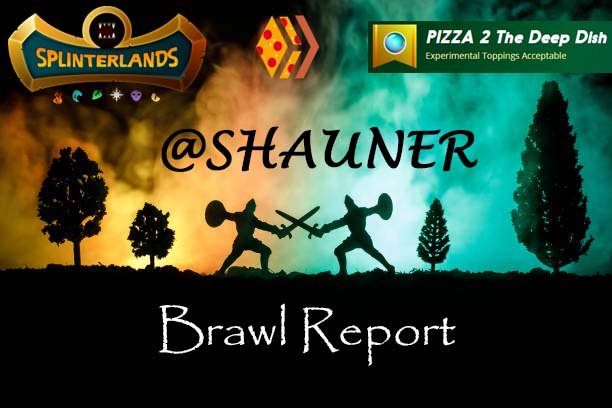 Welcome to my 29th #BrawlReport as part of the @hive.pizza PIZZA 2 The Deep Dish guild! This is the brawl that ended around June 27, 2022.
I was battling in Fray #13 for this brawl. I'm usually in Fray #1 or 2, but decided to leave that slot open for someone else this time and took the hardest slot. Even though I rented some gold foil cards to enter a battle, I was easily defeated. However, it's important that guilds fill up every single fray in order to maximize the merit reward for the brawls. Thankfully, there was only one opponent in Fray #13 so my loss didn't adversely affect our guild ranking.
---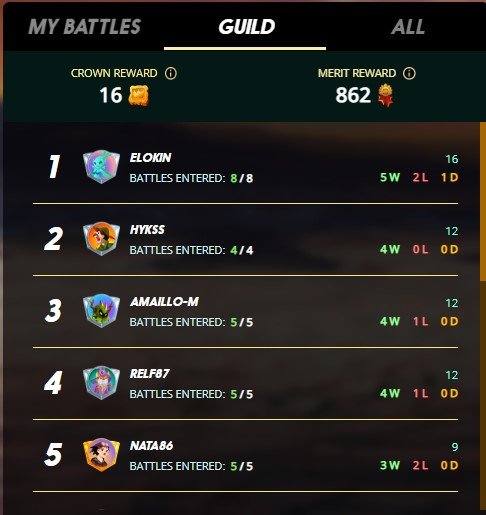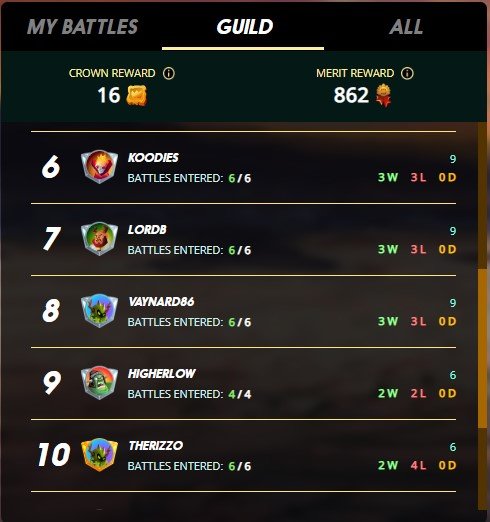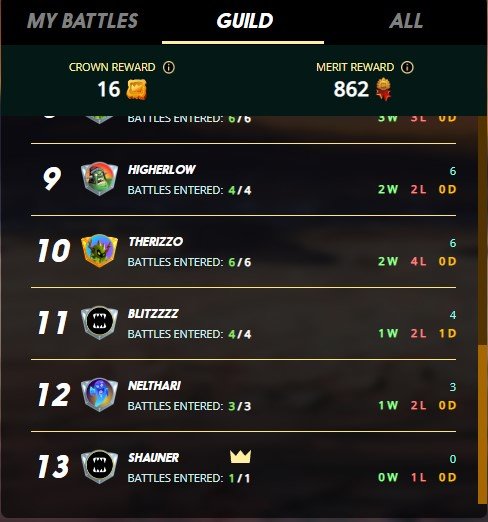 ---
PIZZA 2 The Deep Dish Results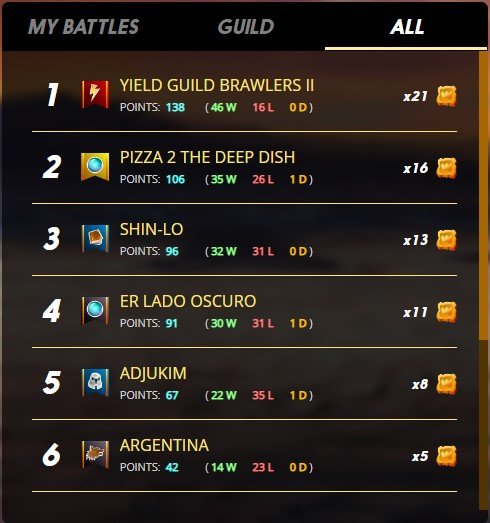 We earned 16 crowns and 862 merits for taking 2nd place in this brawl. Interestingly, the number of merits we earned was almost identical to our first place winnings in the last brawl. This just reiterates the important of ensuring that your guild enter every single fray!
---
---
My Battles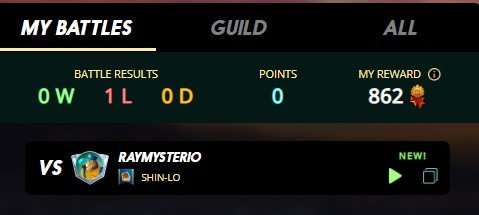 ---
Gladius Pack Opening
I would normally share some featured battles in this section of the report, but I only had one sacrificial gold foil battle and I didn't even bother to save the URL to revisit it. Instead, I'll share the results of the new Gladius case I was able to purchase as a result of the merits earned in this brawl!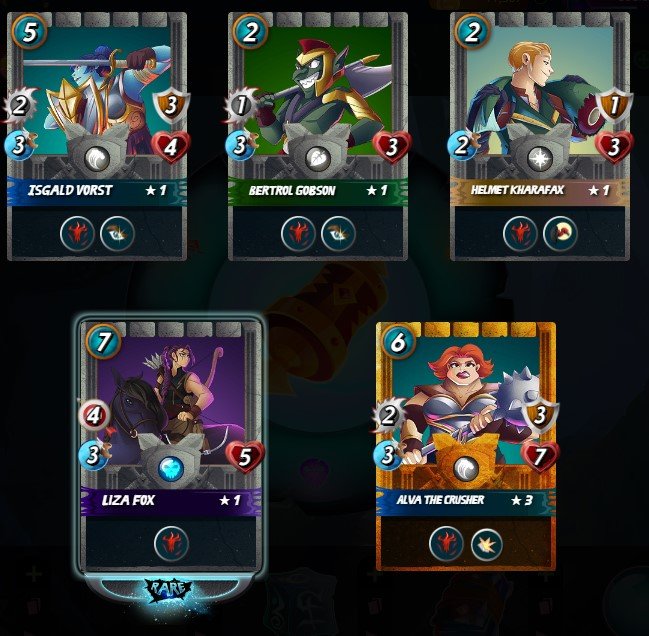 This was a very exciting pack because I received my first Gold Foil gladiator card! To top it off, it's actually a pretty useful card with great stats. I wish I had been able to receive this pack before my gold foil brawl though! This will be a game changer for the times I need to enter a gold foil brawl since I will now have a fairly powerful gladiator to add to the mix.
Additionally, the Liza Fox gladiator card has some great stats for pairing with the Yodin summoner card. That 4 range attack would be increased to 5 and with the Blast ability, it could prove quite effective at harvesting stat upgrades with the Bloodlust ability.
---
---
Final Thoughts
The brawl was a non-event for me as I took my sacrificial place in Fray #13. However, the gladius pack I received after the brawl made up for everything as I attained my first GF gladiator!
---
---
kennysgaminglife spearheaded the #BrawlReport project as a way to get PIZZA guild members more engaged in the @Splinterlands community. Here's what he had to say:
Starting with the brawl that just ended, I've invited/asked members of the #HivePizza guild to publish a #BrawlReport, breaking down their highs & lows, where they need help, questions they have, strategies they love, and so on. The idea is to help us all reflect a bit, learn a bit, share a bit, earn a bit, and connect a bit :-)
Any other guilds interested in publishing a #BrawlReport, either as individuals, or one for the whole guild, I'm happy to send some curation love your way!
Check out the latest update on the Hive Pizza token project. We also have an announcement in there about the newest PIZZA guild! We are up to four Splinterlands guilds now and are consistently well-ranking.
Check out the other recent #BrawlReport posts from the #HIVEPIZZA family:
@kqaosphreak - Brawl Report #30 A long weekend, but still time to Duke it Out!
@relf87 - Guild Brawls With Pizza 2 - 80% Win Rate!
@candnpg - Splinterlands Brawl Report and Gladius Pack Opening
@blitzzzz - Splinterlands & PIZZA Brawl Report : My 32nd Brawl Report with PIZZA 2
@thoth442 - 🌓Thoth in Splinterlands🔥: Play Update, Brawl Report
---
---
---
---