Shauner's 31st Splinterlands Brawl Report - PIZZA 2 The Deep Dish Guild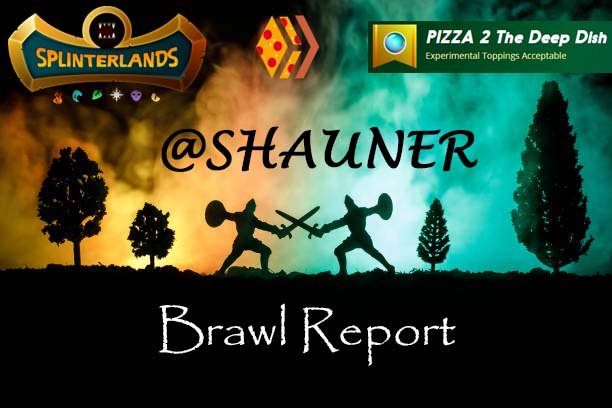 Welcome to my 31st #BrawlReport as part of the @hive.pizza PIZZA 2 The Deep Dish guild! This is the brawl that ended around July 8, 2022. I'm a bit behind with these brawl posts but will work on getting caught up again!
I was battling in Fray #13 for this brawl. This is the gold foil only fray and is usually taken as a sacrifice by someone on our guild. I recently received a GF Gladiator card drop and have been testing it out.
---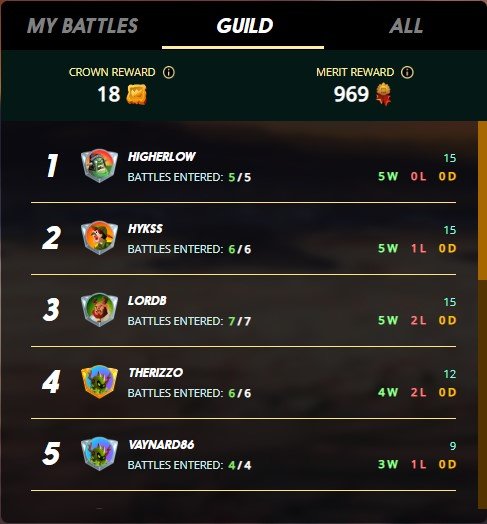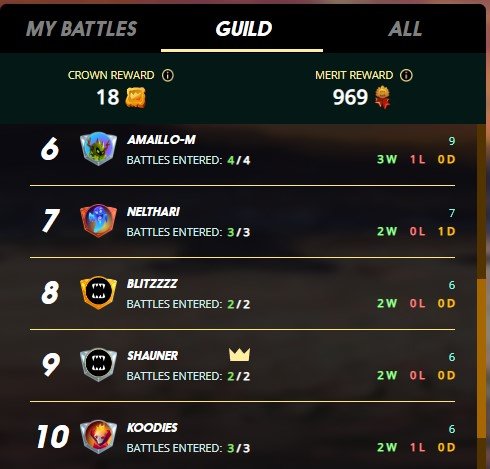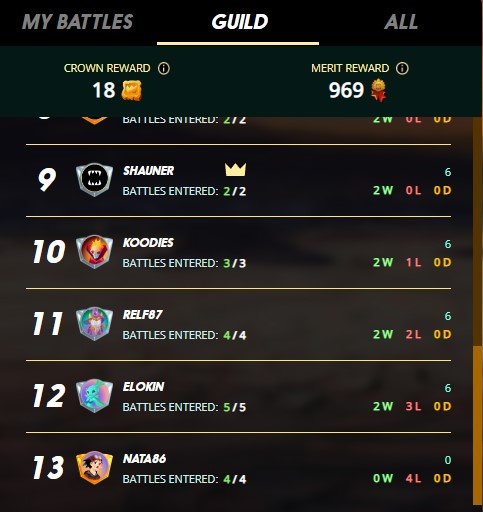 ---
PIZZA 2 The Deep Dish Results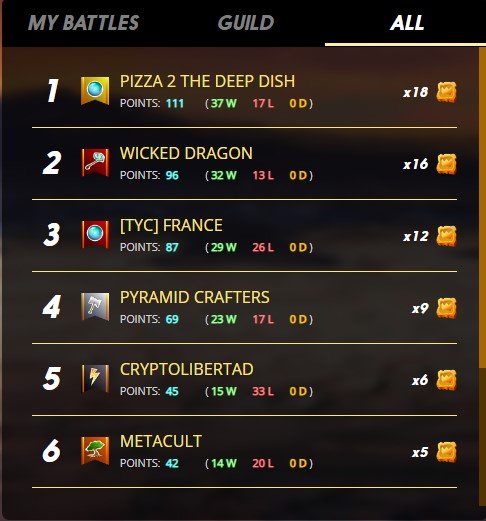 We earned 18 crowns and 969 merits for finishing in 1st place in this brawl. We had a margin of 5 wins in first place so this was a very dominating win for the guild! To top it off, I managed to go undefeated in the GF-only Fray #13! This is the first time I've done that in a GF fray. While it was only two battles, it's still pretty cool to win them both with a rented deck.
We had several other guild members go undefeated including @higherlow, @nelthari, and @blitzzzz. Congrats everyone!
---
---
My Battles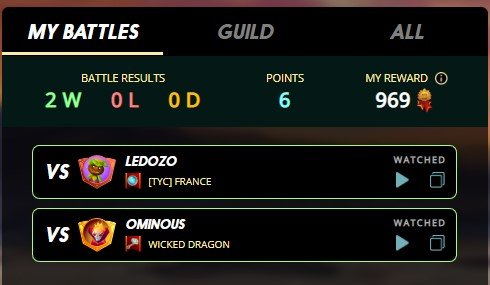 ---
Featured Battles
Battle #1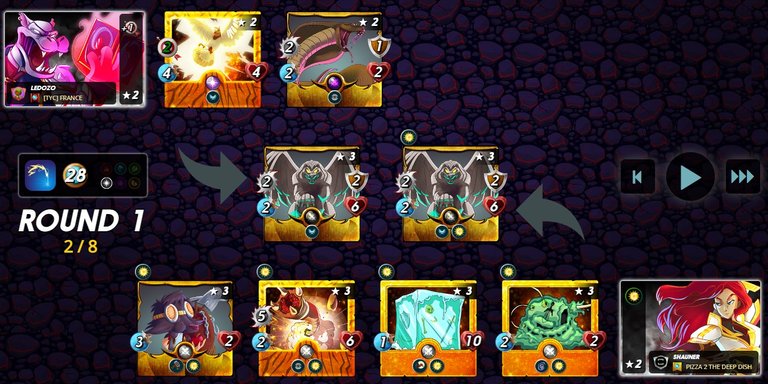 Watch the battle.
This was a Life splinter battle, which I do not have a GF gladiator card for. I was stuck with whatever GF cards I rented before the brawl and both myself and my opponent had the same tank. However, I had a much more robust back line of cards that led to my victory here.
---
---
Battle #2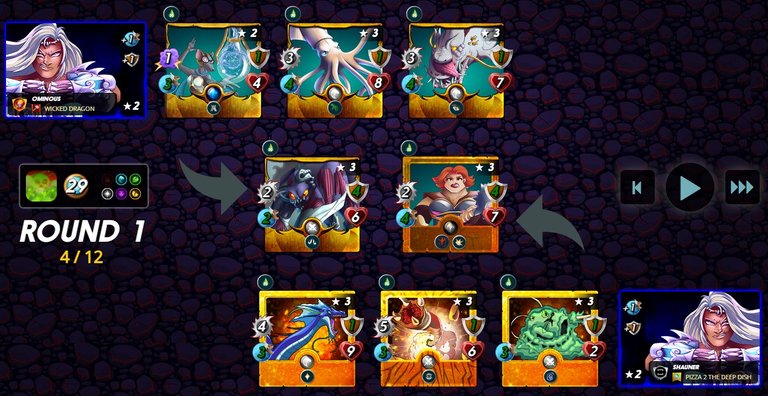 Watch the battle.
This battle allowed me to bust out my GF gladiator, Alva the Crusher. My opponent does not have any gladiator cards in play and I added a Sand Worm and Sea Monster to the back row.
When this battle started, I thought I'd have my work cut out for me because of the poison debuff for the match and my opponent's use of a +2 armor buff.
The saving grace for my strategy was using the Sea Monster with it's health regeneration ability to outlast the effect of the poison. My gladiator card never actually got to enjoy the Bloodlust boost it gets.
---
---
---
Final Thoughts
While I only had two battles in this brawl, I was really happy to have won them both and gone undefeated in the most challenging fray. However, based on the cards put up by my opponents, it's clear that I was just lucky in going up against players with no real GF cards or the interest in renting some decent cards for the brawl. Basically, I got lucky.
---
---
kennysgaminglife spearheaded the #BrawlReport project as a way to get PIZZA guild members more engaged in the @Splinterlands community. Here's what he had to say:
*Starting with the brawl that just ended, I've invited/asked members of the #HivePizza guild to publish a #BrawlReport, breaking down their highs & lows, where they need help, questions they have, strategies they love, and so on. The idea is to help us all reflect a bit, learn a bit, share a bit, earn a bit, and connect a bit :-)
Check out the latest update on the Hive Pizza token project. We also have an announcement in there about the newest PIZZA guild! We are up to four Splinterlands guilds now and are consistently well-ranking.
Check out the other recent #BrawlReport posts from the #HIVEPIZZA family:
@kqaosphreak - Social Media Challenge, Brawl Report #33
@relf87 - Guild Brawls With Pizza 2 - I Won Quora Towershead For The First Time
@candnpg - The Calzones hit the battlefield with some extra firepower
@blitzzzz - Splinterlands & PIZZA Brawl Report : My 35th Brawl Report
@vaynard86 - Social Media Challenge: Splinterlands Weekly + Brawl Report
@marcinxyz - PIZZA Brawl Report #3
@chefbgob - Brawlreport 7-13-22
@thoth442 - 🌓Thoth in Splinterlands🔥: Play Update, Guild Brawl Report
---
---
---
---