Splinterlands Art Contest Week 197: Lightning Dragon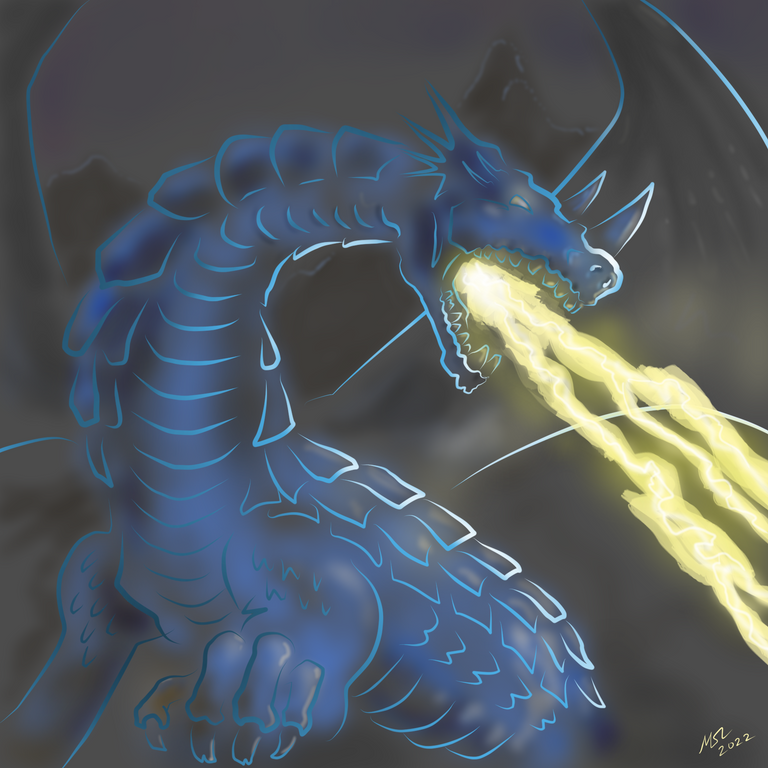 My entry for this week. From the Splinterlands Wiki:
The Lightning Dragons of Draykh-Nahka are the only truly wild Dragons left in the world. They are extremely plentiful, especially for their immense size, thriving on a diet of Pegasus. The rocky land where these Lightning Dragons make their home is known as Dragon's Roost.
Wanted to try for a more ephemeral quality in the dragon, to make it look like it's actually made of lightning. So just formed the dragon out of some rough blue lines, then used the airbrush tool to add some blue tones with shadows and highlights. Went back later and adjusted the tones of the blue lines to highlight the ones closest to the lightning and darken the farther ones.
Drawn in Clip Studio Paint Pro on a Surface Pro 4. Here is the timelapse video:
---
---