Splinterlands Art Contest Week 199: Magi Sphinx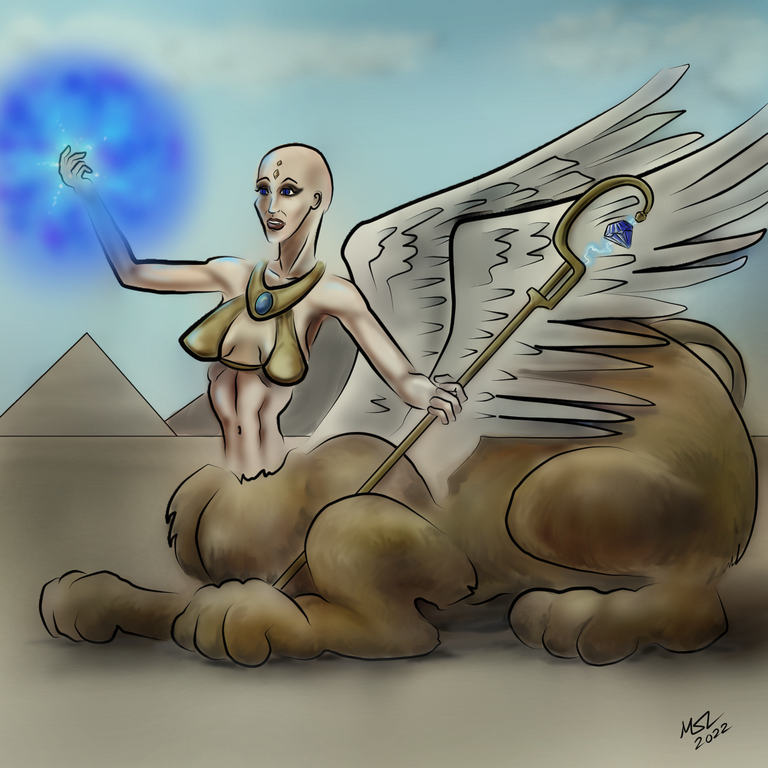 My submission for this week's Splinterlands Art Contest!
From the Splinterlands Wiki:
In the deep jungles of ΛZMΛRÉ, there is a hidden temple where ancient knowledge is hidden; a place few have seen and lived to tell the tale. The Magi Sphinx lives there at the gate of the temple. Facing her in battle is the final quest an adventurer must face before being granted access to the temple.
Made her bald, trying for a Xerxes from the movie 300 look. Probably could have made her skin tone a bit darker as well.
Created in Clip Studio Paint using a Surface Pro 4. Here is the time lapse video of the creation process:
---
---