Splinterlands Art Contest Week 200: Naga Warrior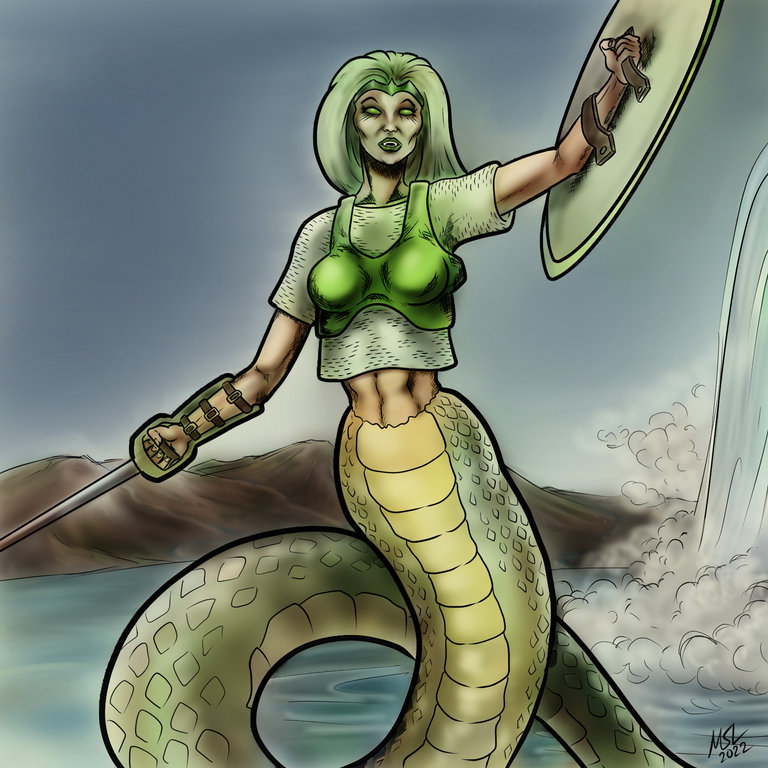 My submission for this week's Splinterlands Art Contest! Wow, this has been going on for 200 weeks...
From the Splinterlands Wiki:
The Naga of ΛZMΛRÉ are a brutal and savage people. Many of their ways are perceived as taboo, revolting, and disturbing to outsiders, such as their custom of eating the dead. The Naga Warriors (especially the females) are known for fighting to the absolute, bitter, bloody end.
Created in Clip Studio Paint using a Surface Pro 4. Here is the time lapse video of the creation process:
---
---