Splinterlands Art Contest Week 203: Spirit Druid Grog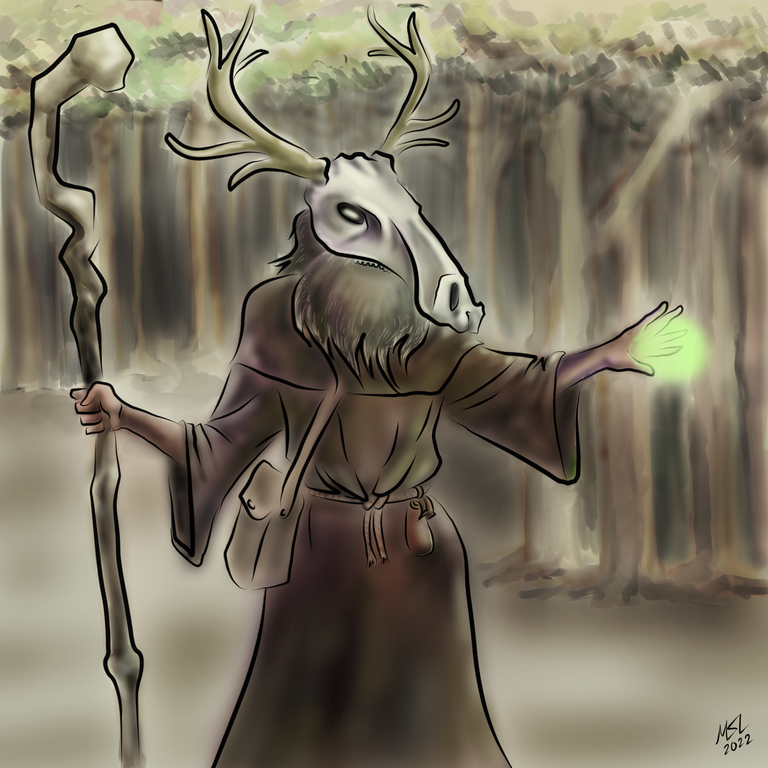 My submission for this week's Splinterlands Art Contest!
From the Splinterlands Wiki:
The most powerful druidic sorcerer in the Splinterlands is called Spirit Druid Grog. He resides in a mud hut outside the earthen gate to the Swamps of the Living Moss. Without the help of the moss, Grog never would have achieved such incredible magical abilities. Now, he has lived among the mud and moss for so long that he can leave the Swamps, taking the entirety of his magic with him. By mixing a variety of wondrous weeds from the Swamps with pieces of various magical creatures and cooking them up in his great iron cauldron, Grog can create spells with truly otherworldly effects. He has even discovered the secret to resurrecting the fallen in battle, but unfortunately, they are not always brought back with their original minds.
Created in Clip Studio Pro on a Surface Pro 4. Here is the timelapse video:
Also including the B&W line art for those of you that can't stand the color: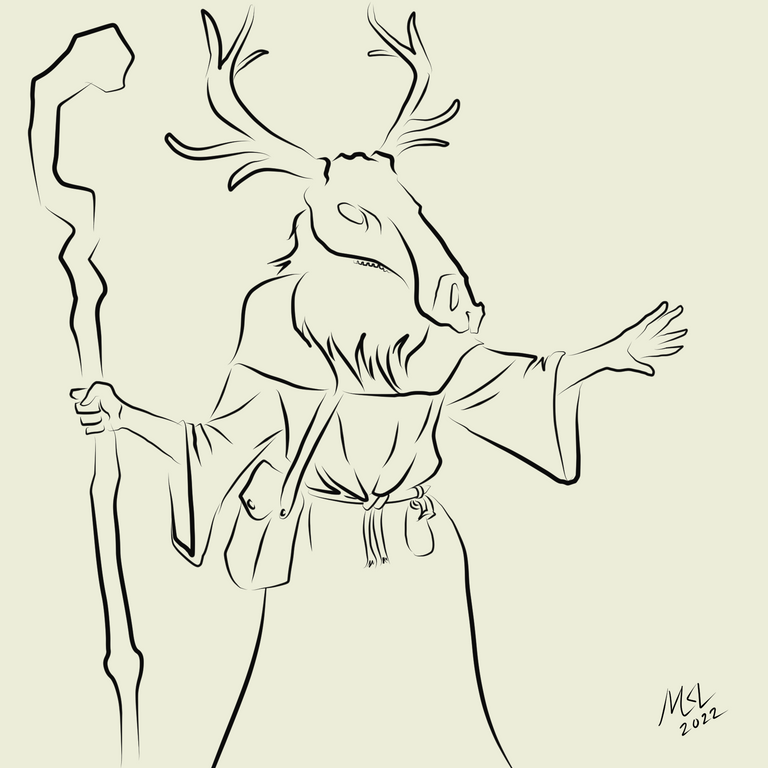 ---
---