Splinterlands Art Contest Week 240: Child of the Forest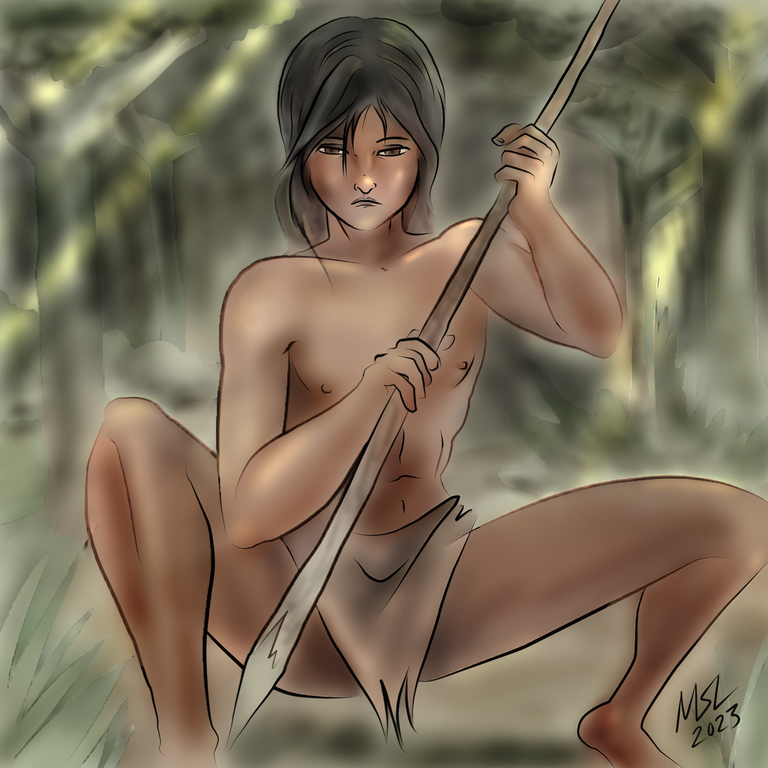 One part Lost Boy, one part Lord of the Flies.
This is my entry for this week's Splinterlands Art Contest found HERE
From the Splinterlands Wiki:
The rivers of Life and Power make it easy to survive in the Forests of Anumün. Runaway Human and Goblin children have always found their ways into the enchanted Forests where they can live without parental rule. These children are as dangerous as they are resourceful, having taught themselves to survive in a world of natural chaos and social alienation.
Drawn in Clip Studio Paint Pro on a Surface Pro 4. Here is the timelapse video:
---
---