Daily chest rewards / Day 1


Hello!
From 1.2.2023. rewards are not same anymore. Tradabile reward cards are removed, and chained cards are new reward. This cards cannot trade or sell, can use it in battles.
Good thing is because can get more than 1 card in box. Bad is because need potions to get better cards. Also no more reward cards what can sell so that is bad also.



I write post and i play splintergame, and i lose every battle in novice league. Novice league is league where you start play if you are new in game. Need 100 rating to jump from this league and unlock daily quests. For now i have 0 wins and 6 loses.


Lets gooo! There is first win. I dont earn nothing i win 24 rank points. In right corner we see message "Get to bronze III league to earn SPS rewards!" I think that is lie but we will see very soon. Lets win some battles.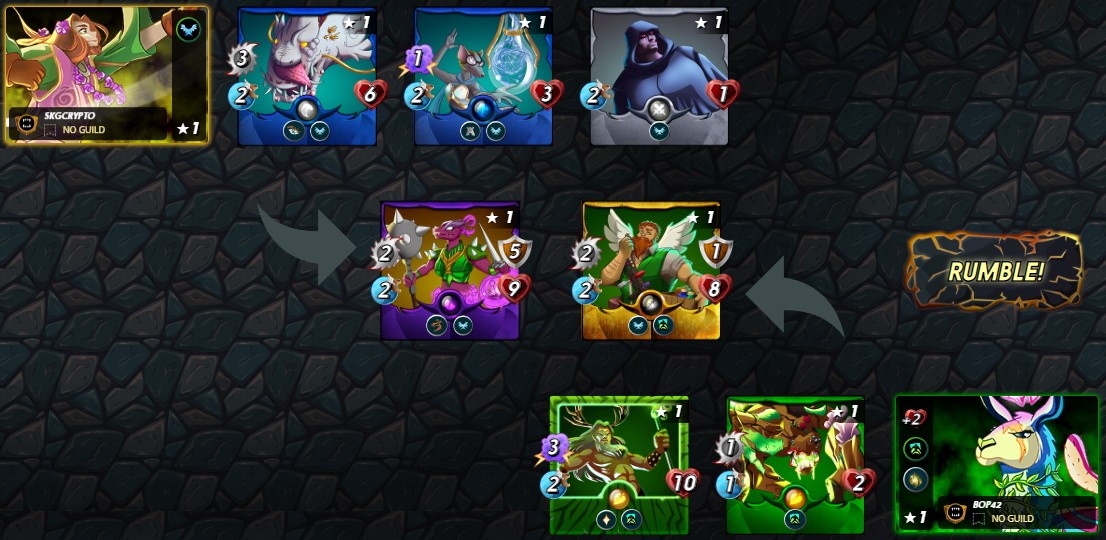 I have good team, but enemy have best team for silver I league. And this is not only one game what i lose vs similar enemy teams. So my question is who make this bots and why? Anwser is to stop you to go forward and win. They earn nothing for this win, and they can get 200 DEC in 2 days to just rent this cards. So who troll players and who make this "pro" bots. In every league is same from novice to master, you cant win BOTS because they have best cards and combinations for battles. Option 2, if we dont have this "pro" bots, we dont have enemy to play against it probably, you need to wait for battle for hour or more, and battle is only few seconds.


1 Win 13 loses. Nice job.
I go to sleep and i will try later again to win this lama kron cards in novice league. Cya later
Posted using Splintertalk
---
---