Splinterlands Strategies: Is Bytzantine Kitty the Black Lotus of Splinterlands?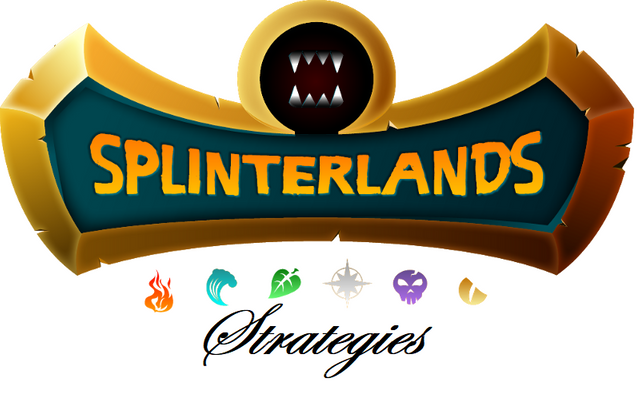 Several days ago I watched an video by @hawks21 about the Untamed Legendary Summoners.
This YouTube creator who posts on HIVE is quickly becoming my favourite video content creator regarding Splinterlands content.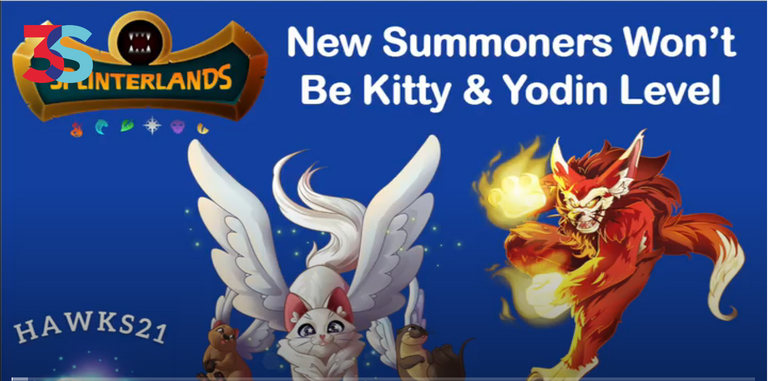 Source
The title, 'Sorry New Players: New Summoners Won't Be As Good As Kitty And Yodin' struck a chord and instantly got me watching his content.
I was actively playing Splinterlands during 2019 but mostly ignored the Untamed expansion, thinking it weak compared to Beta.
I purchased around 100 packs and looked at the cards. Abilities such as Knockout and Snare I thought were terrible, especially the former. Knockout needs Stun to do anything, how crap is that?
After what seemed months, the airdrops started. Diamond Dragon, Gloridax Guardian? They both were making me positively limp.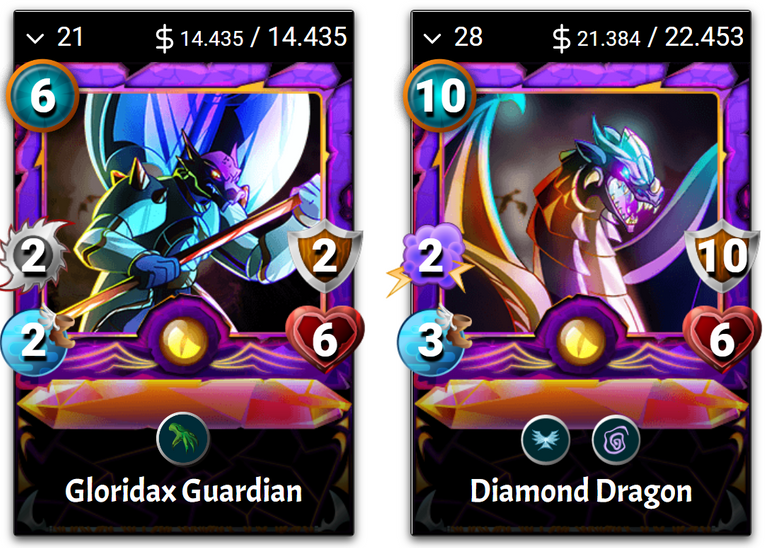 ...'they are better than first impressions show, but I am not a fan of either card'...

I was dropped several but sold them all. Why did I need these weak cards when the reward cards of the time were so much better?
Give me some of that Spirit Miner, The Kraken, and Lord Anus anytime.
What I didn't see coming were the Legendary Summoners. You need to remember that Splinterlands what not what you see in today's world.
Crypto was in a deep bear market, STEEM (Yes, it was the STEEM days), was trading at 10 or 11c per token and I was far more interested in buying this shit-token than accumulating these useless Splinterlands cards.

...'I have changed my mind about Chanseus the Great. He may not be the greatest but he is useful and quite rare'...

'Chanseus the Great' was revealed, and in my quick estimation was far from great! It didn't have any attribute enhancers for one.
Where was the +1 Armour, +1 Attack, +1 Speed, etc..?
The Beta Legendary Summoners I could understand. They had great attributes, especially that Valnamor.
I was gifted 2 x Chanseus the Great; far more than I deserved for my poxy buy of 100 packs. They were immediately sold.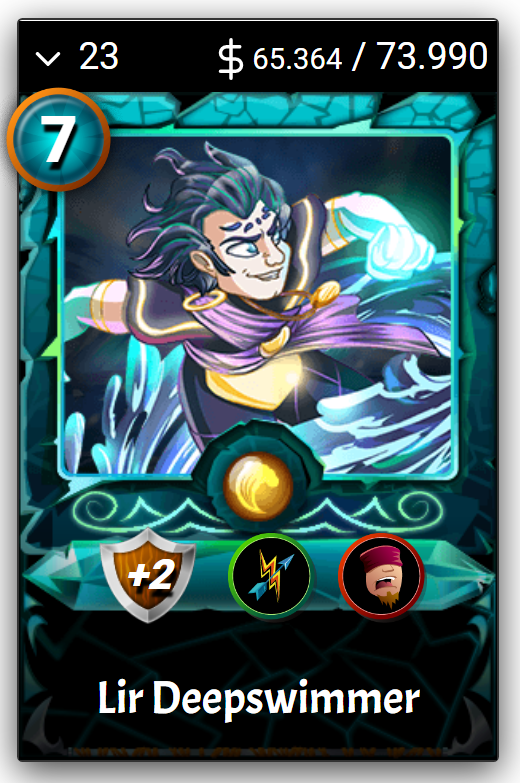 ...'Lir is the natural counter for Yodin. I recently bought a MAX level Lir. She's situational, and I feel in time will be considered a MOX of the Splinterlands world, if only for scarcity'...

Lir Deepswimmer was one of the next airdrops. Pah, that looked shit and I only got one. Lir was dumped very quickly for peanuts.
For some time I didn't even take any notice of what was coming. Scarred Llama Mage and Mimosa Nightshade were dropped. I got zero SLM's and possibly one Mimosa.
…'and then Yodin Zaku was dropped, and that card made me take notice'…
I can't for the life of me remember if I was gifted any but this was one hell of a summoner. I grabbed 6 BCX and created a Level 3.
In those days this was enough for the Champions League. No need to waste more money on combines. I could easily get into Champion II every season.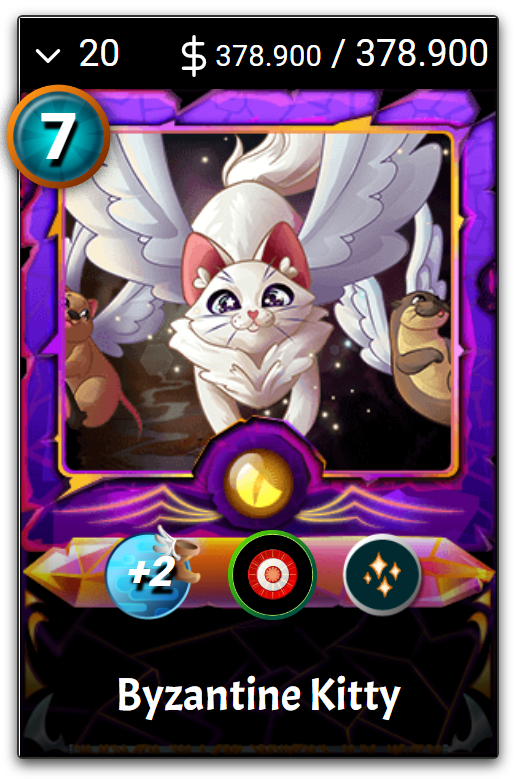 ...'is this the undisputed most powerful card in the game? I feel it is'...

The final drop was Byzantine Kitty. It looked like some stupid anime card, I bypassed it and was dropped a grand total of zero.
…well... what a mistake that was…
@hawks21 talks about the THREE defining summoners and their counters in his video. Yodin Zaku and Byzantine Kitty he highlights to be the power cards with Scarred Llama Mage coming in second.
Will cards ever be created that are so powerful again? He thinks not and that power creep will be bad for the game.
It got me thinking about the time I owned 2 full sets of Magic the Gathering power nine cards and sold them very cheaply.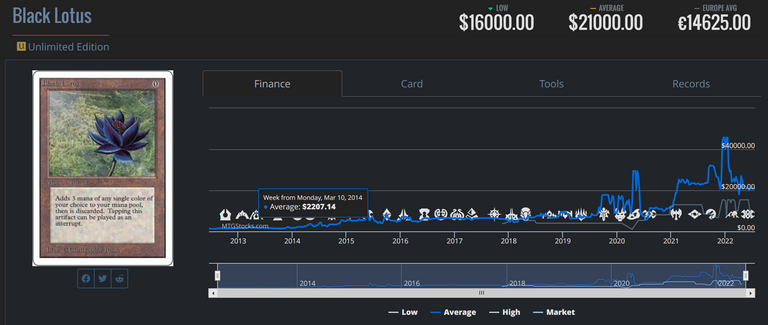 ...'I sold my last Near Mint Unlimited Black Lotus for £160 in 1997. I appear to be fated to repeat past mistakes'...

Black Lotus is the most expensive card in Magic the Gathering, much like Byzantine Kitty is to Splinterlands.
Is there a true counter to this Summoner, or could one be created?
He goes on to explain counter-measures for Yodin and Llama but cannot find one for Kitty.


...'am old conversation with @azircon. Fortunately I took his advice or I would also be splashing out lots of DEC for a Mimosa'...

I delayed writing this article as in the past few days I have gone on a spending spree and bought myself ALL of these cards and it has cost me a LOT.
I see these summoners being likened to the Black Lotus and Mox cards of the Magic: The Gathering world. There are few for sale and I don't see them reducing in price soon, or ever.
Going forward I would advise you to NOT do what I did in 2019. You see... the Chaos Legion Legendary Summoners have started to drop.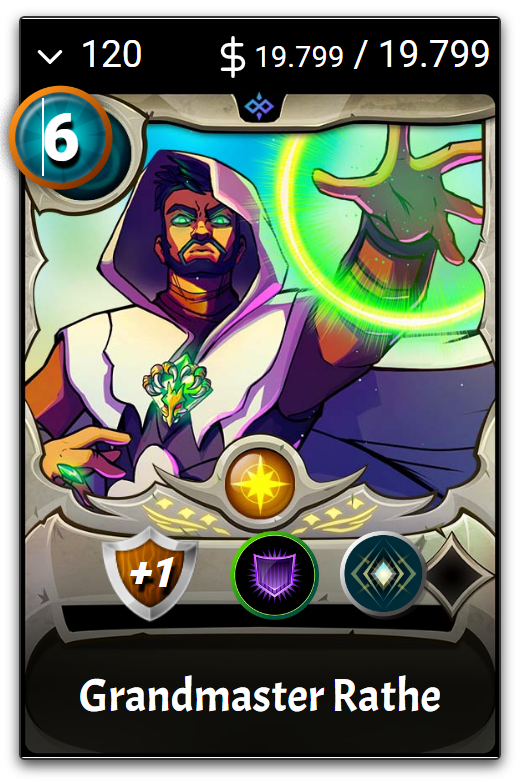 ...'People are complaining Grandmaster Rathe is not as powerful as the Untamed Summoners. I personally hope we don't get any more cards as game-breaking as Yodin and Kitty'...

Grandmaster Rathe is not a bad Summoner. Grab some before he goes out of print. I know I have and will be getting several more soon.
The SPS Airdrop ends in just over a week. I see a large Chaos Legion pack buy coming when it does from many of buyers who are releasing their liquidity pool funds. I don't feel it will be long before the second Summoner sees daylight.
I believe it to be Fire. Don't expect Yodin Zaku, but buy some while you have the chance at the non-stupid prices.
I was forced to pay dearly for my mistake.

Earn currency while you play and become a global Rock Star with Rising Star
Own assets, and earn currency while playing one of the oldest, most established Crypto Games, Splinterlands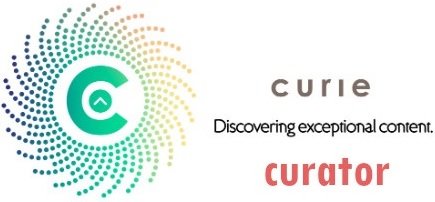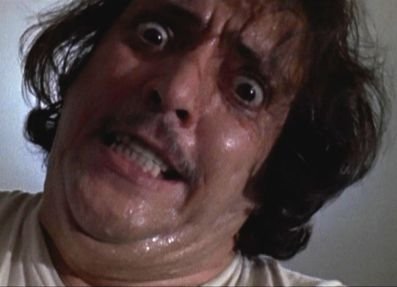 If you found this article so invigorating that you are now a positively googly-eyed, drooling lunatic with dripping saliva or even if you liked it just a bit, then please upvote, comment, rehive, engage me or all of these things.
---
---