Splinterlands Strategies: PLOT Tokens, a Bargain at $500 each?
Yesterday I bought some HIVE with USDT that was doing nothing but collecting dust for me on Binance, traded it for SWAP.HIVE and duly bought 3 x Splinterlands PLOT tokens.
How much was that you may ask..., around $1500. Are you mad you say? I could be, just look at my handsome avatar, that says it all.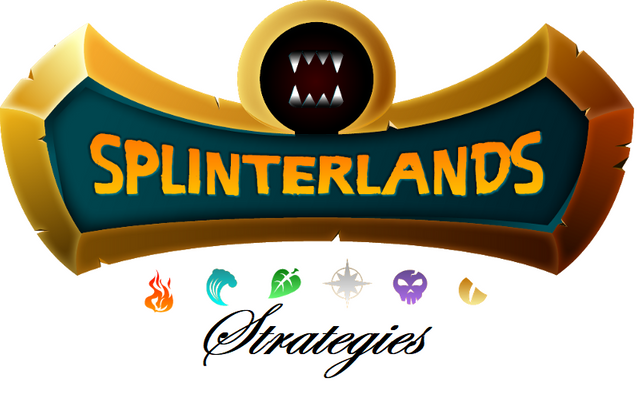 PLOT's used to be $20 each but you can't forget ever seeing that kind of value again and I think they are still undervalued at 25x that price.
Virtual land is going bananas. Look at Alien Worlds and then look a little closer at the cheapest land plot.

Yesterday it was $6700. If the PLOT token 10x's again it still would be cheaper and unless things have changed Alien Worlds is still a mining game or a fancy faucet.
Click a button every 5/10/15 minutes to earn TLM. TLM is the equivalent of DEC, a tradable sellable token that happens to be listed on Binance.
...'Alien Worlds, a mining game still... it appears'...
Alien Worlds has a massive following and yet in my opinion is a much lesser game (is it really a game?), is less polished, and runs on WAX.
I like WAX, it uses something similar to the HIVE resource credits instead of charging user fees like these other unsuitable gaming chains use (I am looking at you BSC and ETH), so you need to stake a little for your transactions to be approved.
HIVE is still superior, with no annoying pop-ups, and Splinterlands is a much meatier game that does require an element of strategy to win.

As well as that, look at the interface? Nobody can deny it's super polished and looks fantastic.
We have all seen the meteoric rise in Splinterlands since being listed on some exclusive gaming site that evades me for the moment.
It's little wonder HIVE is extremely bullish compared to other tokens even in the face of the massive selloff yesterday.
When land arrives it is going to explode again and the landowners are going to be rubbing their hands together in glee.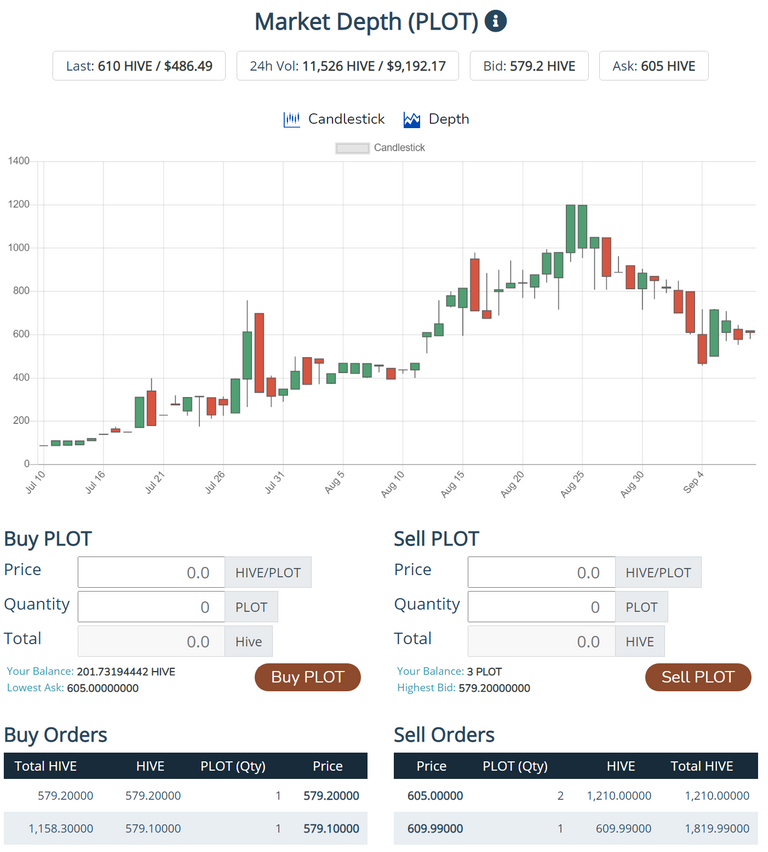 ...'PLOT is slightly cheaper than yesterday, but I bought before the crash. Story of my life'...
$500 per plot looks like a large gamble but is it? I already had 11 in the bag from the pre-sales but I want more and am willing to pay this price.
My buying won't stop on the PLOT token and if I see any bargains along the way I will purchase more.
One thing I intend to do is retire from the employment rat race and blockchain gaming is going to help me do just that.
...'will we see tokens on the Playstation network? I think so'...
This is just the beginning. Give it FIVE years and the mainstream games won't give you just kudos such as Achievements and Trophies. You will be earning tokens that have a tangible value.
There is going to be a lot of money to be made if you have the foresight to see what is on the distant horizon.
I still see Splinterlands going from what it is currently to a behemoth. The team behind it are dedicated, they take their time and we have seen little in the way of disasters in the past.
...'Facebook games are not in short supply. I don't play any of them. I value my time'...
It is only a matter of time before all those Facebook gamers playing those time-wasting games start seeing what they can get for FREE elsewhere.
Very little is the answer, but that is the lure. Even if a small percentage bite they will still be the early adaptors in a gaming world that is ever-changing and evolving.

Earn currency while you play brewing virtual beer with CryptoBrewMaster
Earn currency while you play and become a global Rock Star with Rising Star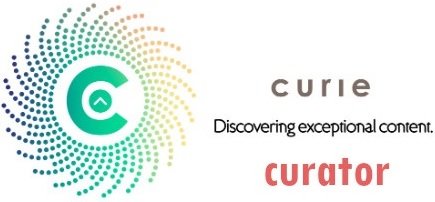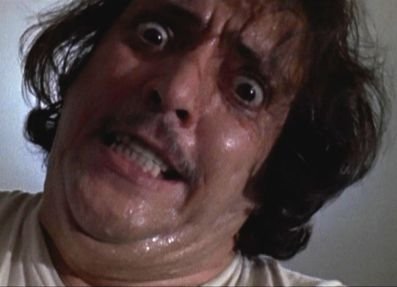 If you found this article so invigorating that you are now a positively googly-eyed, drooling lunatic with dripping saliva or even if you liked it just a bit, then please upvote, comment, rehive, engage me or all of these things.
---
---