Social Media Challenge - Low mana Life OP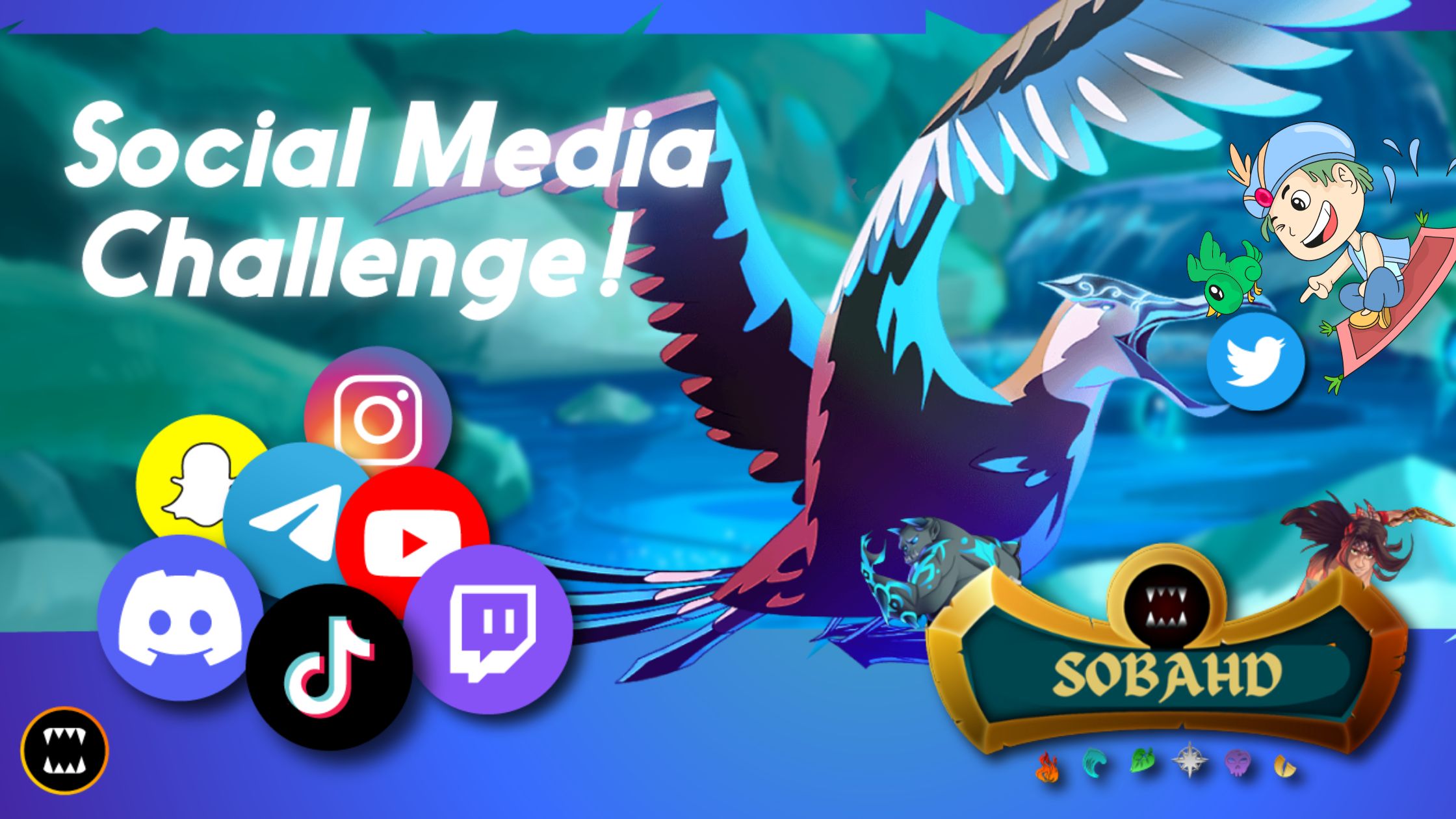 Splinterlands is a collectible card game built on the Hive blockchain. Here you can trade, buy, rent or sell digital assets to gain Krypto or Nft rewards. Its a trading card game with a lot of different options and ways to use your Cards. Gaming on a NEW LEVEL! :)
Try this game. Trust me you will love it :D!
---
Check my referral link: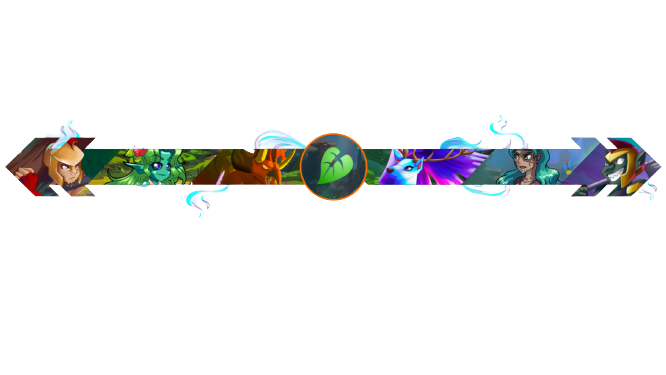 My Epic Grandmaster Rathe Battle: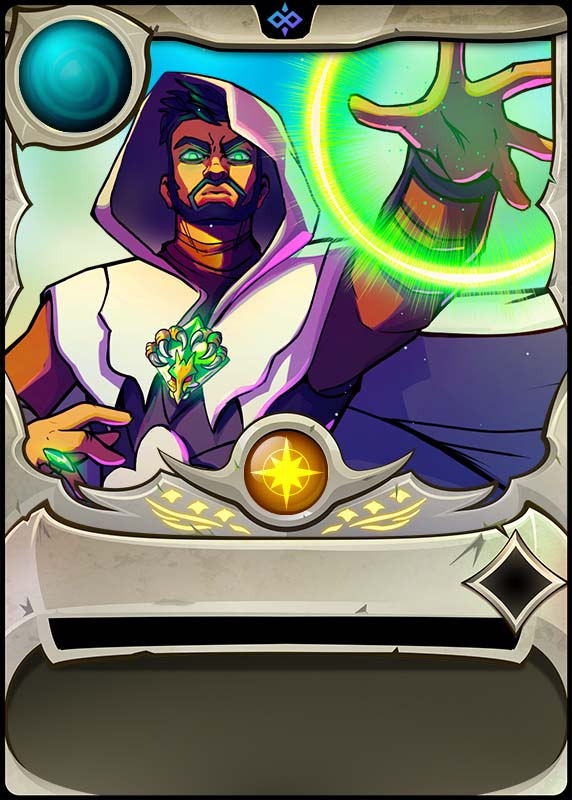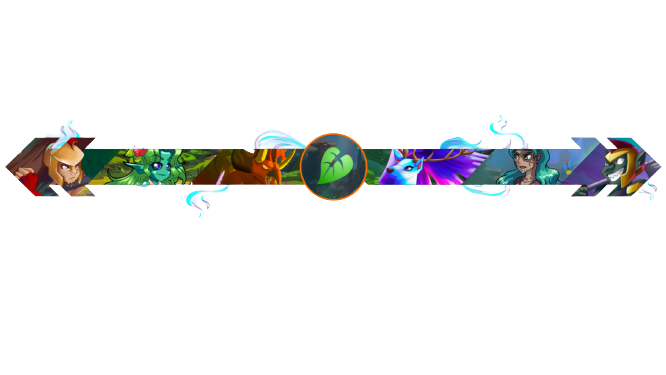 My favourite Summoner:
Grandmaster Rathe is my absoulout favorite Summoner. He got nice stats and is perfect for some allround matches. The Life deck got really nice low mana and some good high mana cards too.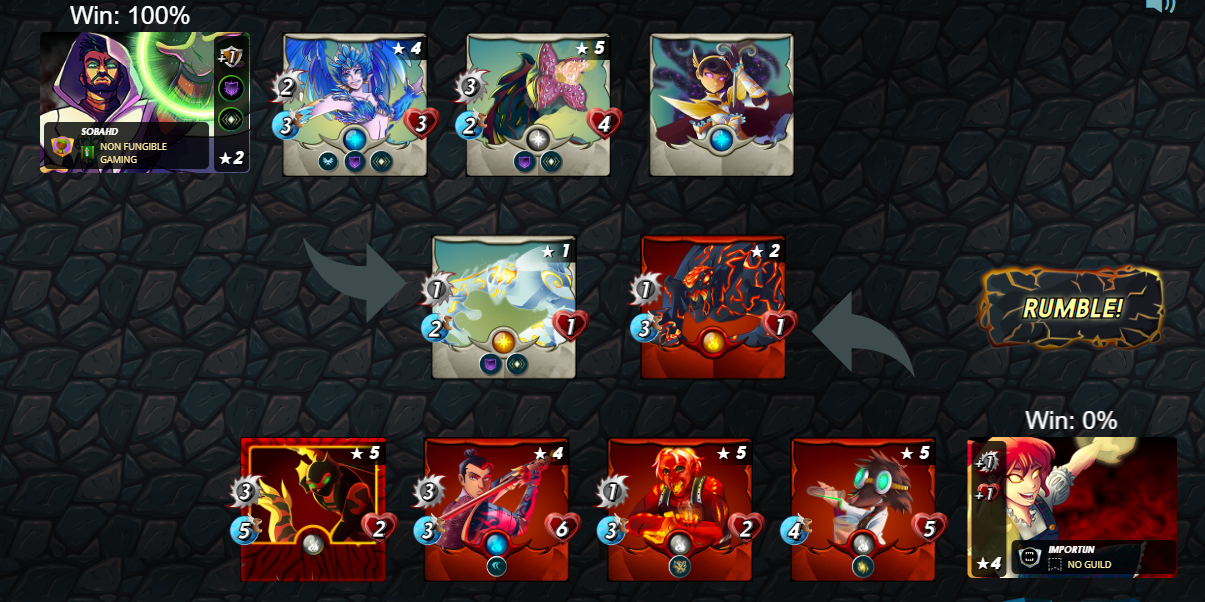 Low mana battles:
In Low mana battles this summoner can be a real change. The enemy is often playing earth deck with magic attack monsters or the fire deck with low life but high damage monsters. With the 1 armor stat you can survive way more hits than without it and in combination with the magic shield skill even the magic monsters will hit the armor stats before they lower the hitpoints.
In first position i often use Soul Fiend.
This monster will not do a lot but it can tank 2 hits. One hit with the armor status and 1 hit with his hitpoints. If you are lucky he can even do 1 mele damage before he dies. A must have in most of your lower mana battles, because its a 0 mana cost card!
The Tank options in Low mana battles:
With the life deck you got some nice options to chose from as a tank.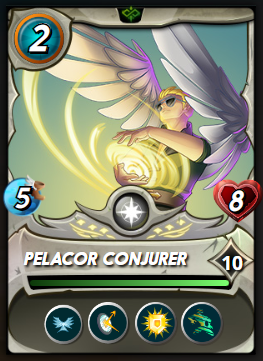 PELACOR CONJURER
This monster is a must have if you think the enemy could play a magic deck. With the magic reflect skill this card can hurt a lot. The flying and the phase skills will help this monster to doge more hits. and the shield will make him tank 1 more hit. With the 8 hitpoints and the armor bonus and the shield this a really op tank for just 2 mana !!!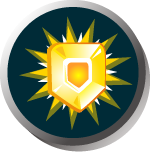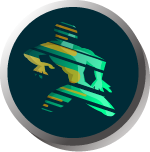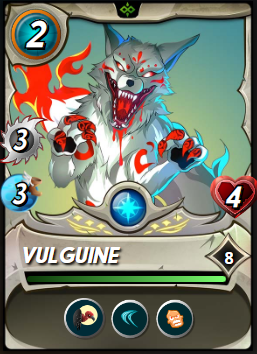 VULGUINE
An other really good option is Vulguine. I would rather place him in second or third position. This will give hime time to stack some health with the scavenger skill. He also got the doge skill what will help him to doge some hits. And the enrage skill will make him even more strong if he gets hit. With his 3 base damage points its a beast for 2 mana!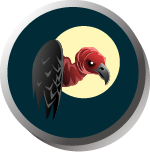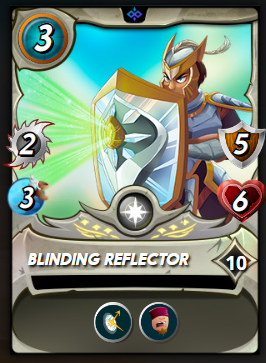 BLINDING REFLECTOR
The thrid good option to chose as a tank is the Blinding Reflector. This card is really good if you want an anti magic unit with some damage. You can use it as a second anti magic tank together with pelacor conjurer. With this double combo you can easy kill a magic deck.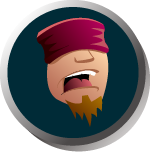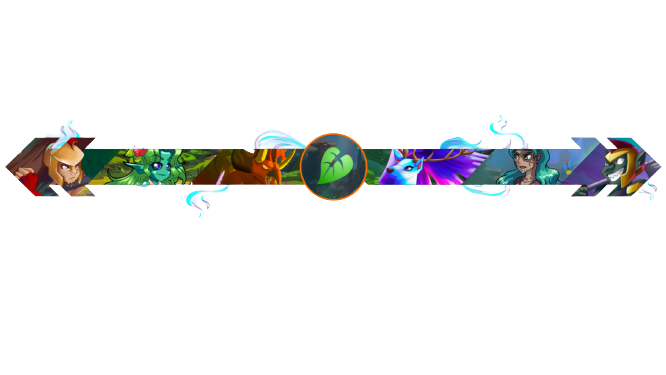 Damage Dealers: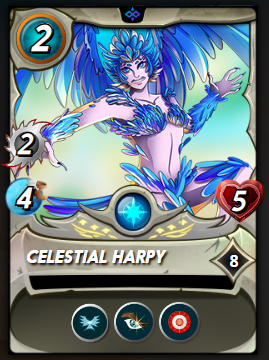 CELESTIAL HARPY
This card is really cool. For just 2 mana you will get a monster with 2 damage, 4 speed, 5 hitpoints. You can use this monster in every position. Even for the backline to tank some hits. With the 4 speed an the flying ability you can doge some hits. With the 5 hitpoints and the armor bonus you can even tank some hits. And with the 2 damage and the oportunity skill you can easily take out some low hp damage dealers. Nice allround choice!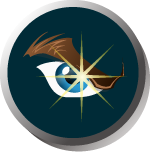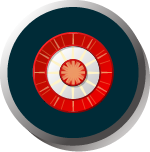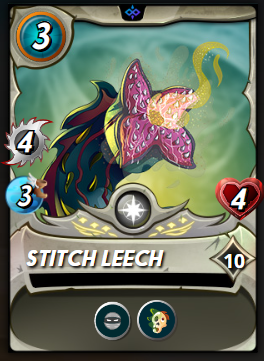 I mean come on. Just 3 mana for a beast like this!?! For 3 mana you get a monster with 4 DAMAGE. The 3 speed are ok too and the 4 hitpoints are not bad. With the sneak ability you can get out some backline monsters of your enemys. And with the life leach ability you will get more hp with every hit. I would place this monster in the secons or third last position to do as much damage as possible and stack some hp with life leech.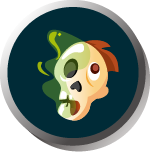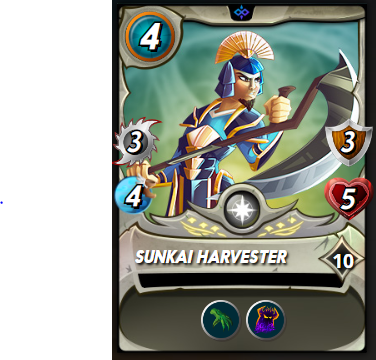 SUNKAI HARVESTER
An other good damage option is to use Sunkai Harvester as your second tank. He got 3 damage, 4 speed, 5 hitpoints and 3 armor (4 with bonus). This monster is really good in second position to act as a second tank and do some damage. With the high armor and health stats it can tank some hits and with the reach ability he can do some damage even from the second position.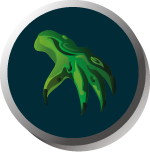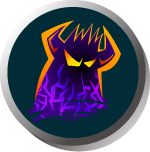 Must have Monsters for every low mana Battle: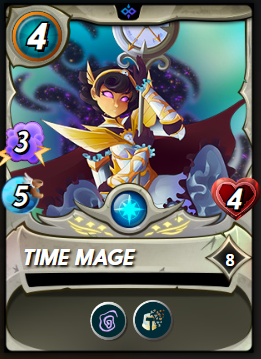 TIME MAGE
The Time Mage is a must have in every low mana life battle team. This monster got 3 magic damage, 5 Speed and 4 hitpoints. Its a really fast monster and it will slow down your enemys. That makes your team hitting first and doing damage before the enemy mosnters can kill your team. This monster will also reduce the armor of your enemy. This way you can kill his monsters way better. All in all this is a must have option. With the 3 mage damge its already a nice damage dealer itself. But the skills just mage her OP.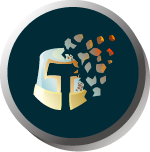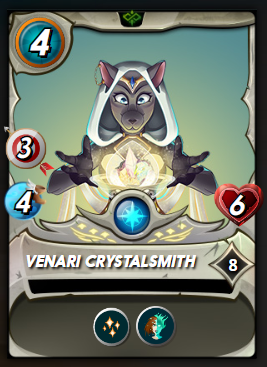 VENARI CRYSTALSMITH
The Venari Chrystalsmith is a´completly undervalued card. With his 3 Damage and 4 Speed its a good damage dealer. On the other hand it got 6! Hitpoints and with the +1 armor of your summoner this is a good option for your Backline. But the key fact is the healing skill. This way you can keep your fronlane alive longer and sustain a longer time.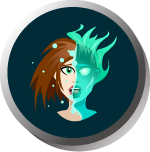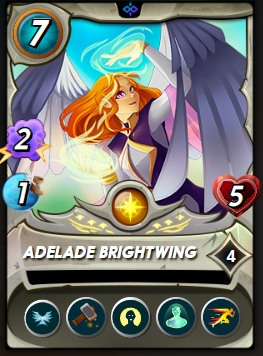 Well ok its not really a low mana card. But this card can be a gamechanger. I like it even in lower mana battles. In combination with a good tank this card can make you win a game. It got so much different Options and skills. With the armor repair skill you can tank 1 more hit every round. this is especially good tif the enemy just plays 1 hard tank. The flying skill will give you some more doges and protect you from earthquake damage and the Immunity skill will protect you from poison. And on top you get a revive and a speed bonus. MUST HAVE.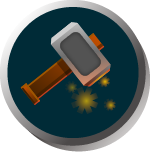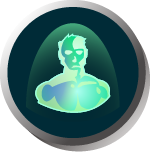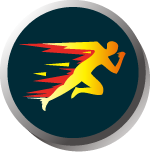 Now feel free to test this Tactics! I would really love an Upvote ! :D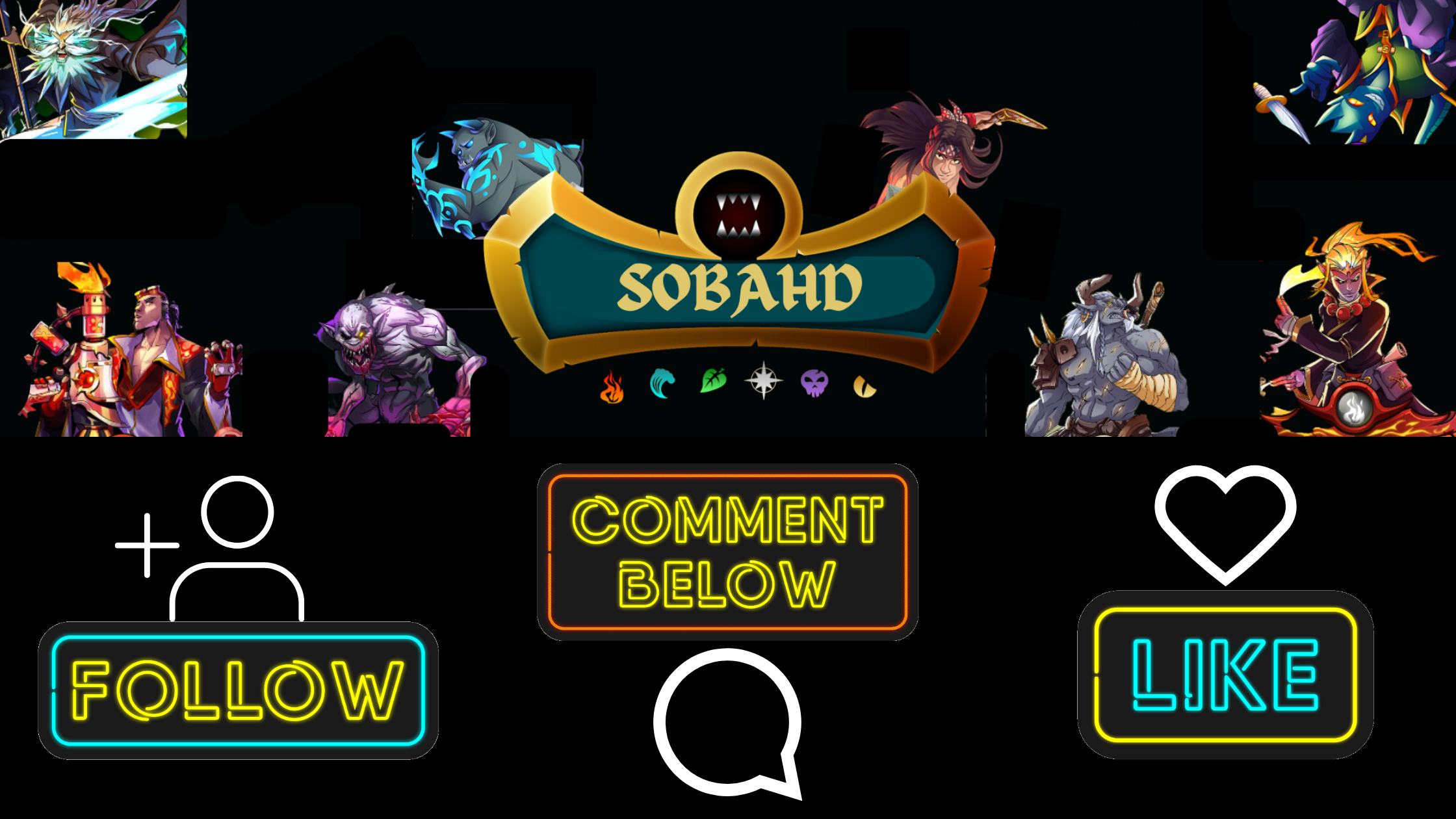 Posted using Splintertalk
---
---