Athena- The Angel of hope (Original Character) for Splinterlands Art contest week 215
Splinterlands Art contest week 215
Hello there and welcome to my new blog. For this week I decided to draw my characters for the contest in a new style. If you read my previous blog then you will know what I'm talking about. I have to say, attempting this on phone was very tiring but the results were really good so I have to share it with you guys. So without wasting any time let's begin!
Athena- The Angel Of Hope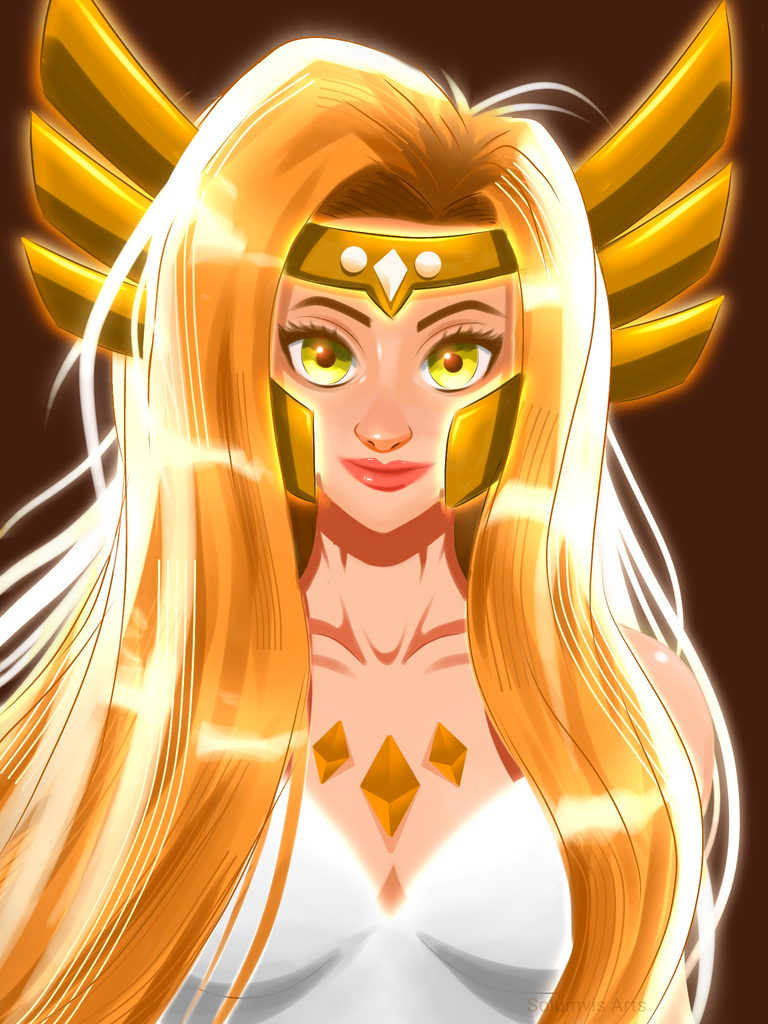 I made a decent sketch of this painting on paper months ago. I even painted it based on the anime style and it was very clear to me that the anime style was not giving justice to the lineart I made so after some time I did a practice study on this lineart with the new style and it worked. I was experimenting with it and found out that this type of style is better suited for Portraits as I can play around by adding highlights on the nose and lips since I never really painted it in my old paintings. Simply put the face is now a bit more defined and detailed. I guess I can call this a success haha.
After the base design was finished I wanted to give her some accessories as well so I gave her that crown and necklace to show that she is from a royal family. If you saw Thor movies then you know that his helmet has these wing-like structures on the sides. I don't know what it's called but yeah I liked the helmet design so I made something similar for this character. She is an angel so I added a glow surrounding her to make it feel that way. It gives off a divine feeling so I created that effect after I completed painting her body.
---
The process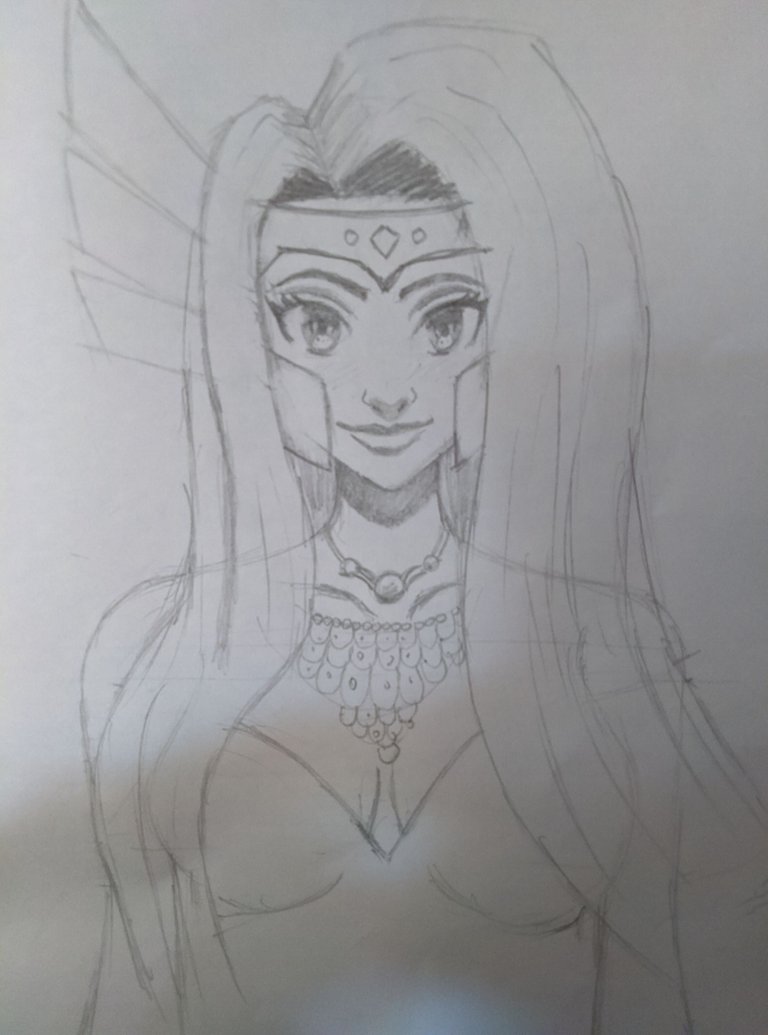 This lineart didn't give me much trouble this time. I didn't need to do any extra work after importing it to the ibis app. Usually, when I flip the canvas there is always something off in the anatomy. Thankfully, That wasn't the case this time.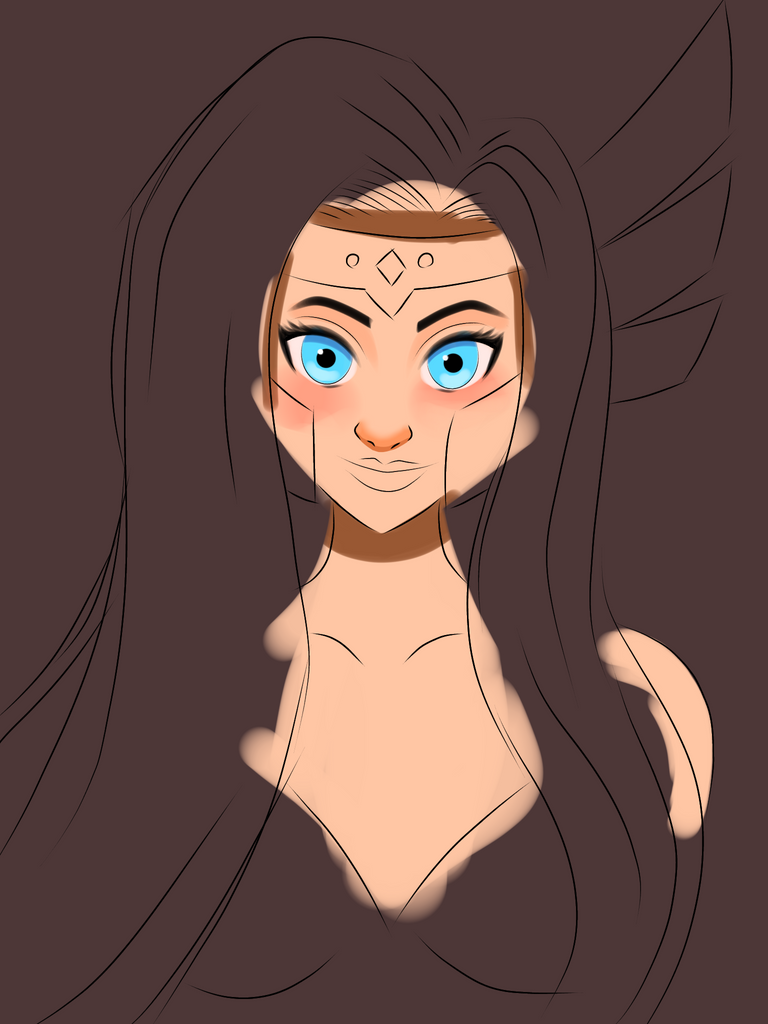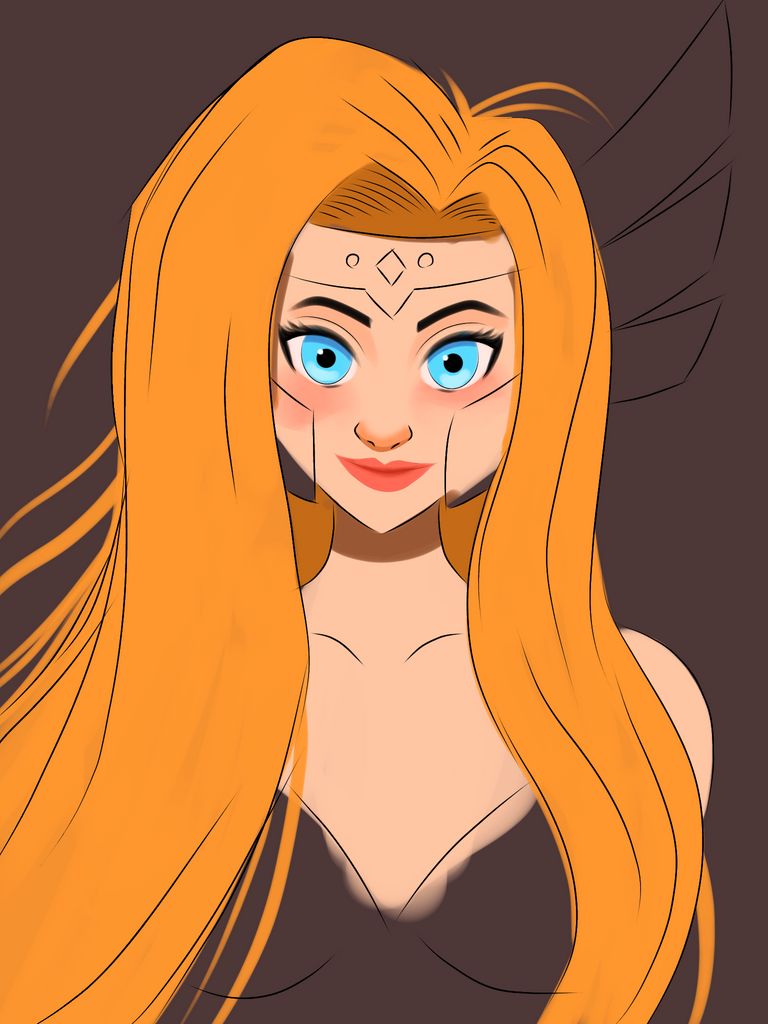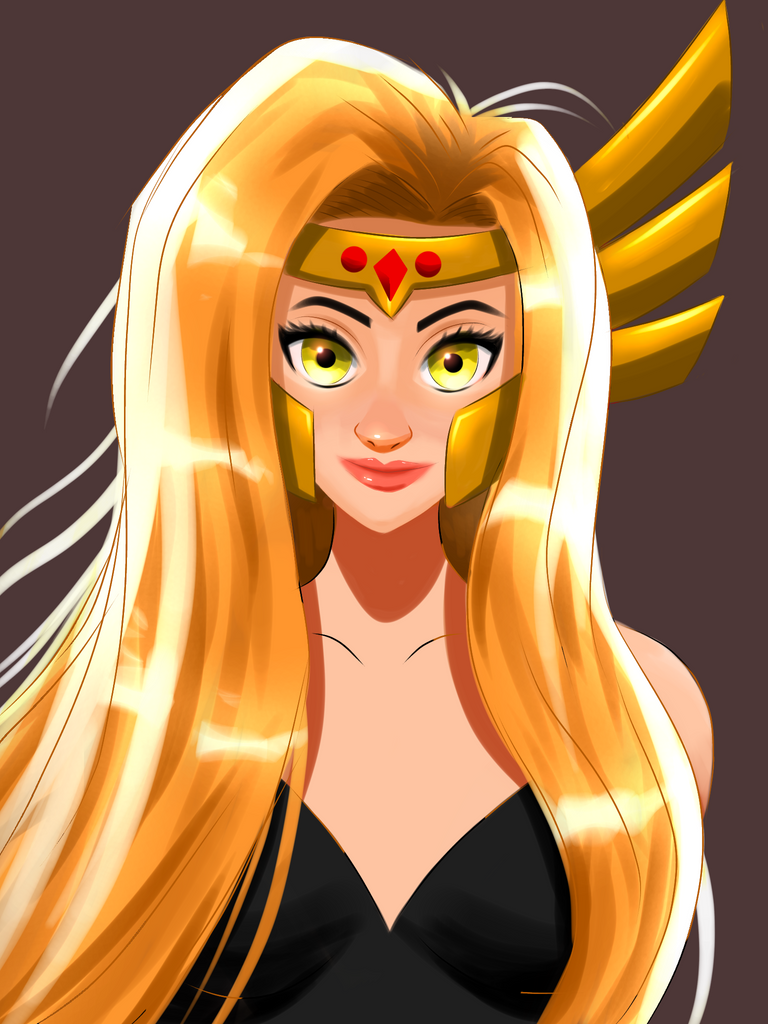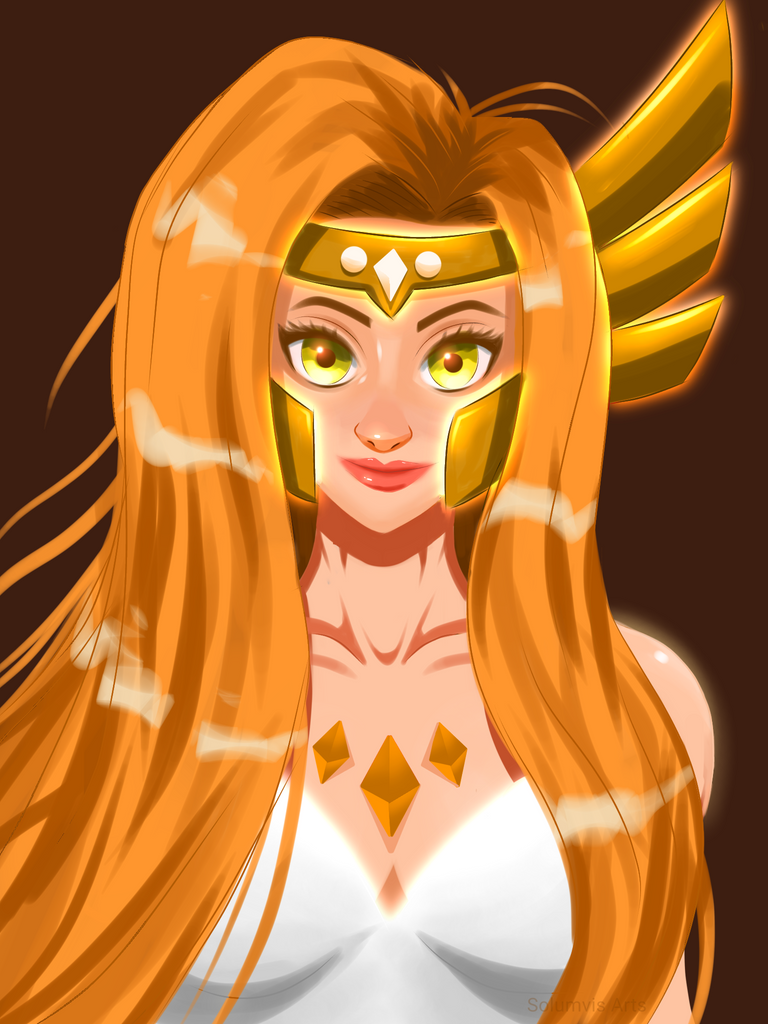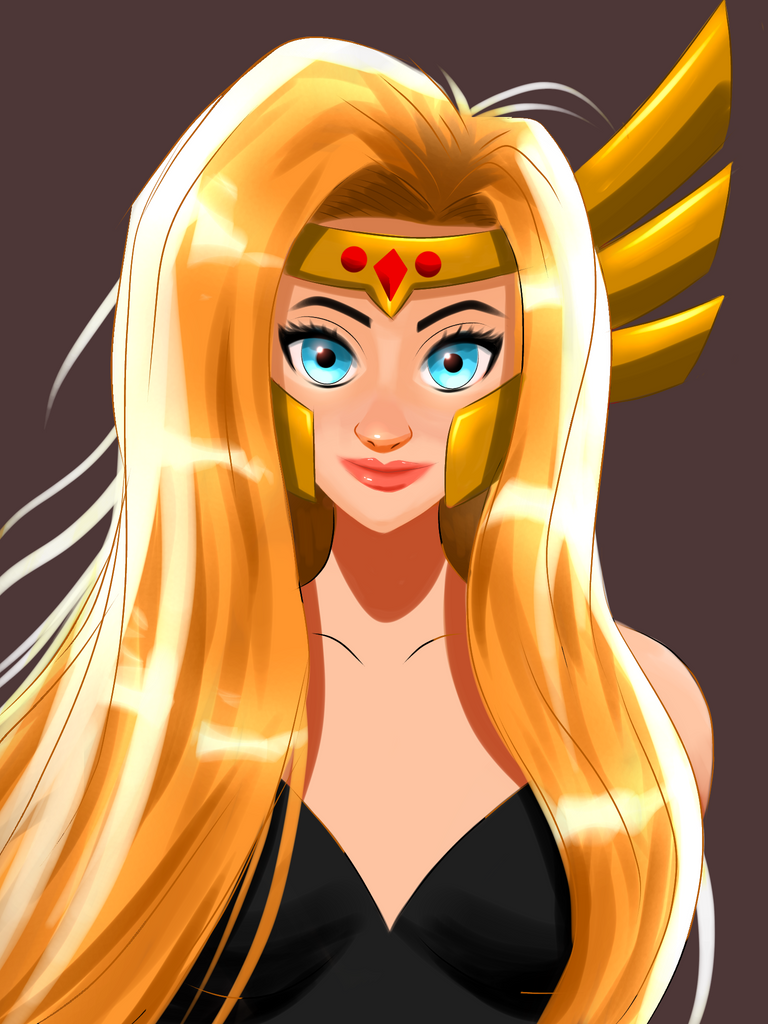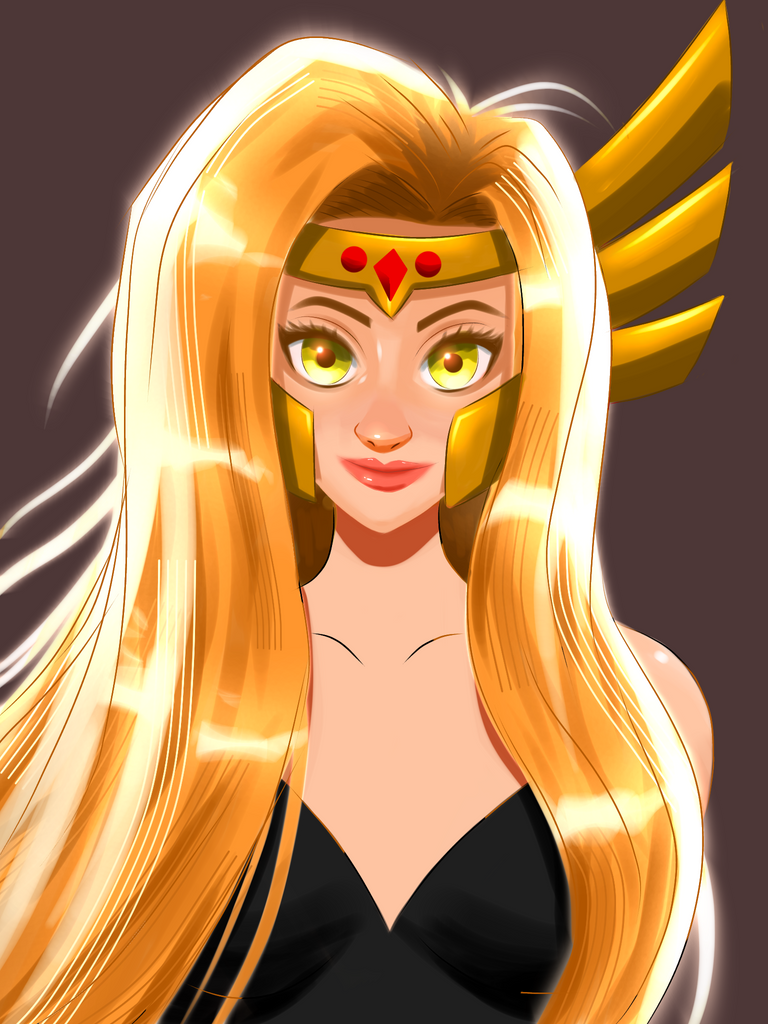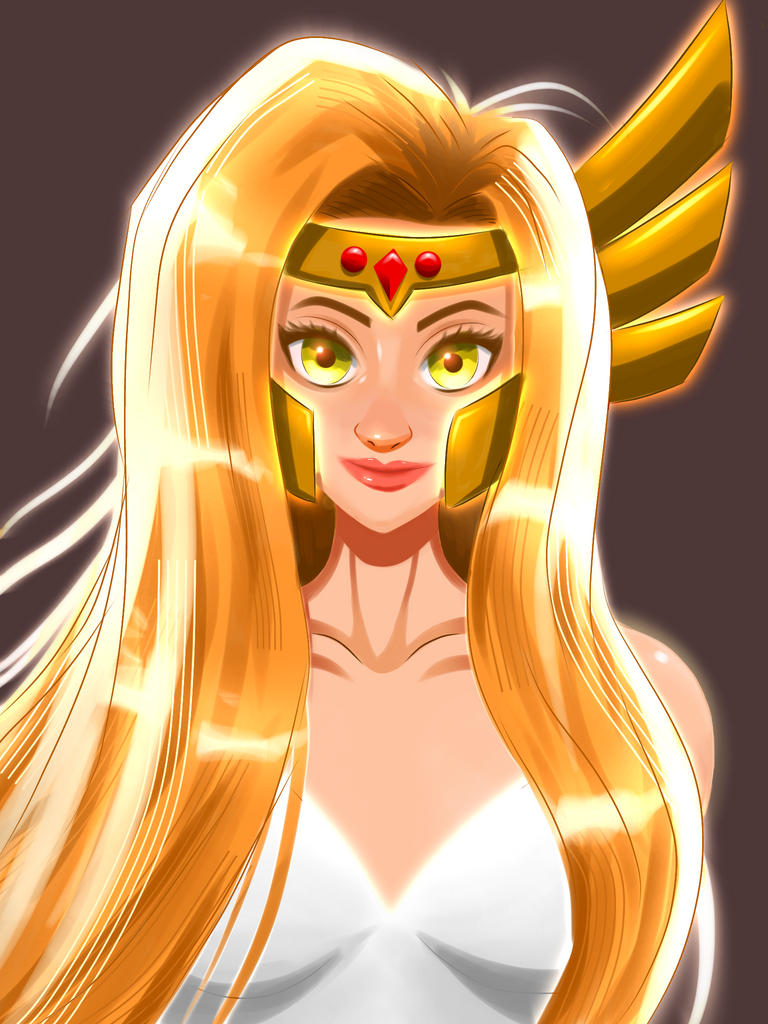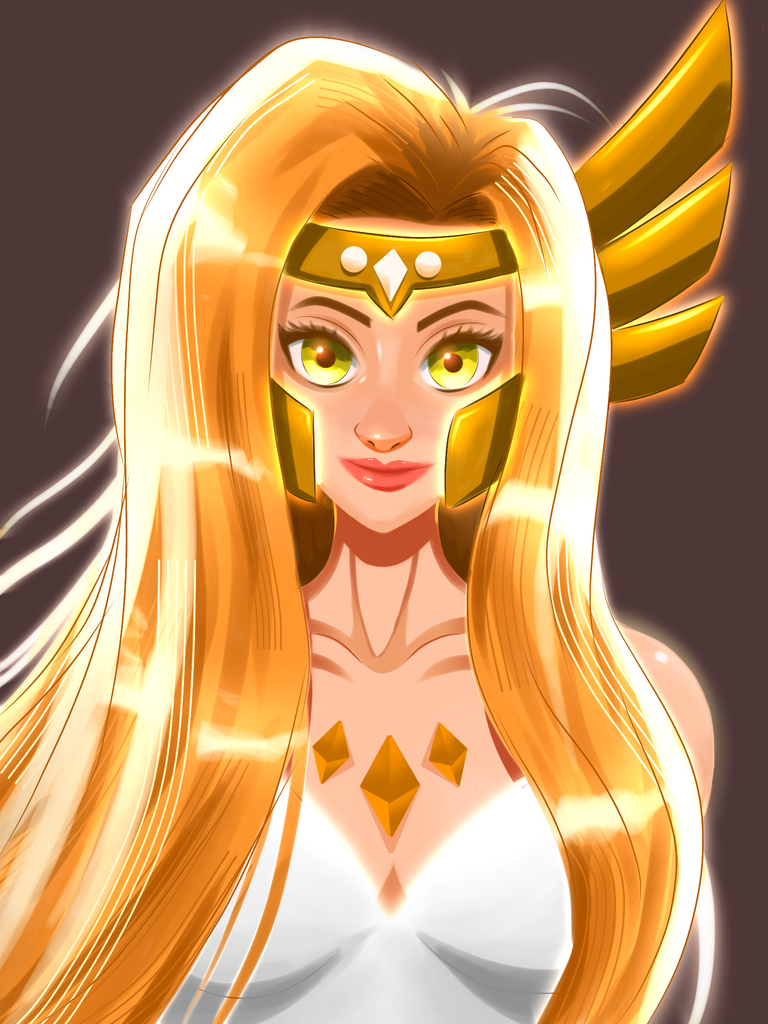 Dang! I didn't know I save this many work-in-progress pics lmao. It's fine I guess since these shots will show you how I reached the final product.
As you can see in the w.i.p shots I made some revisions to the helmet. I believed that the wing-like structures forming on both sides were the better choice so I just simply lassoed the right wing, flipped it, and pasted on the left side. Simple right? It's pointless to do it again when you can just copy it. Although I had to trim some areas to adjust it to her hair flow. The neck was too lean as well so I fixed that too. It's kinda annoying that I always see mistakes after I completely painted something and not before lolz.
That's about it guys and I hope you enjoyed the blog so I'll see you in the next one :)
---
Tools used
Apps used: Ibis x paint, pencil, and paper
Duration: 9hrs+
---
Thank you so much for your time :)
---
---