Drawing Celestial Harpy for Splinterlands Art Contest!
SPLINTERLANDS ART CONTEST!
Hello guys😆, Hope that everyone is having a great day. Well, it's a new week so it's time for a new entry hehe. Honestly guys I was supposed to participate in the social media challenge but things didn't work out for me. Oh well, no biggie, right? I decided to plan the posting day ahead from now on. I have been trying to optimise my blogging pattern for a while now. Something always comes up and messes it up lol. So to avoid that this time I made 3 sketches and among them was Celestial Harpy Sketch. The other two are in W.I.P. state as of now but one of them is almost finished. Yep, that's right hehe, I'm trying to form a queue to avoid uncertainty in the future like before. Hope this works out for now haha.
CELESTIAL HARPY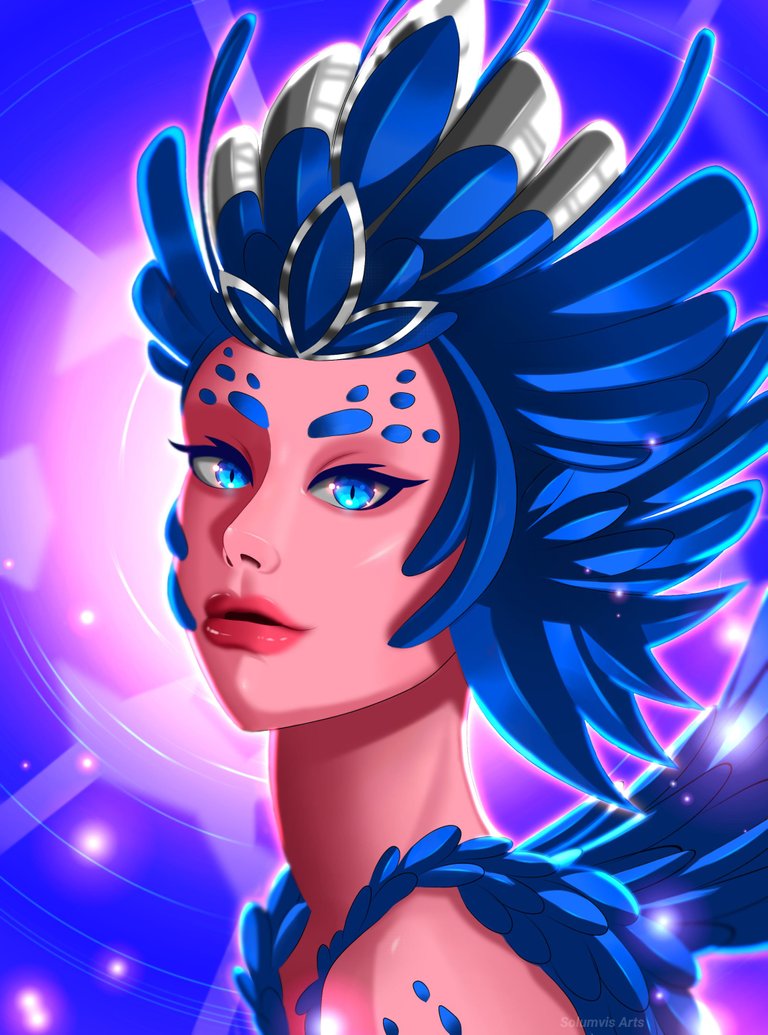 I wanted to draw a portrait this time so I decided to draw her because of her unique design especially the crown-like structure on her head. I thought it would be perfect since other than rendering the face there was something like this to look forward to. I had my ups and downs while painting this. I was confused a lot but figured it out eventually on what works best. It's best to see the process to understand what I'm talking about so scroll down and enjoy hehe.
---
THE PROCESS...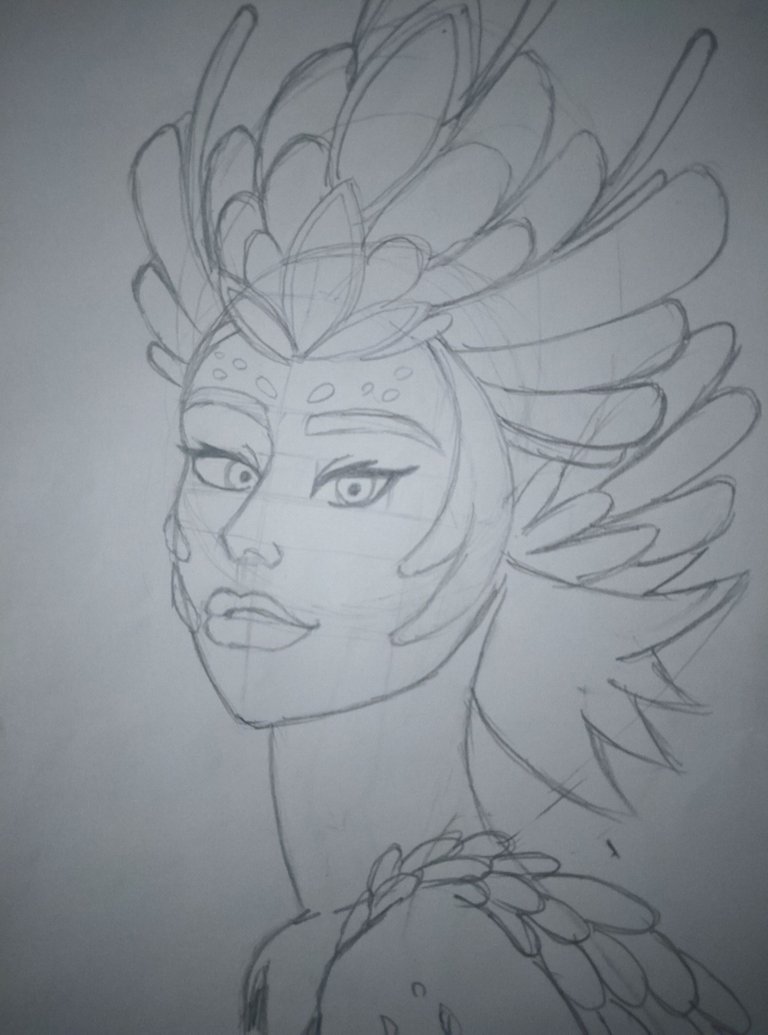 The right eye was a bit off so I lassoed it and tilted it down to match the perspective of the face. I usually have trouble drawing characters in this perspective because I always tend to mess up the jawline on the left side but I tried something new here and it worked hehe.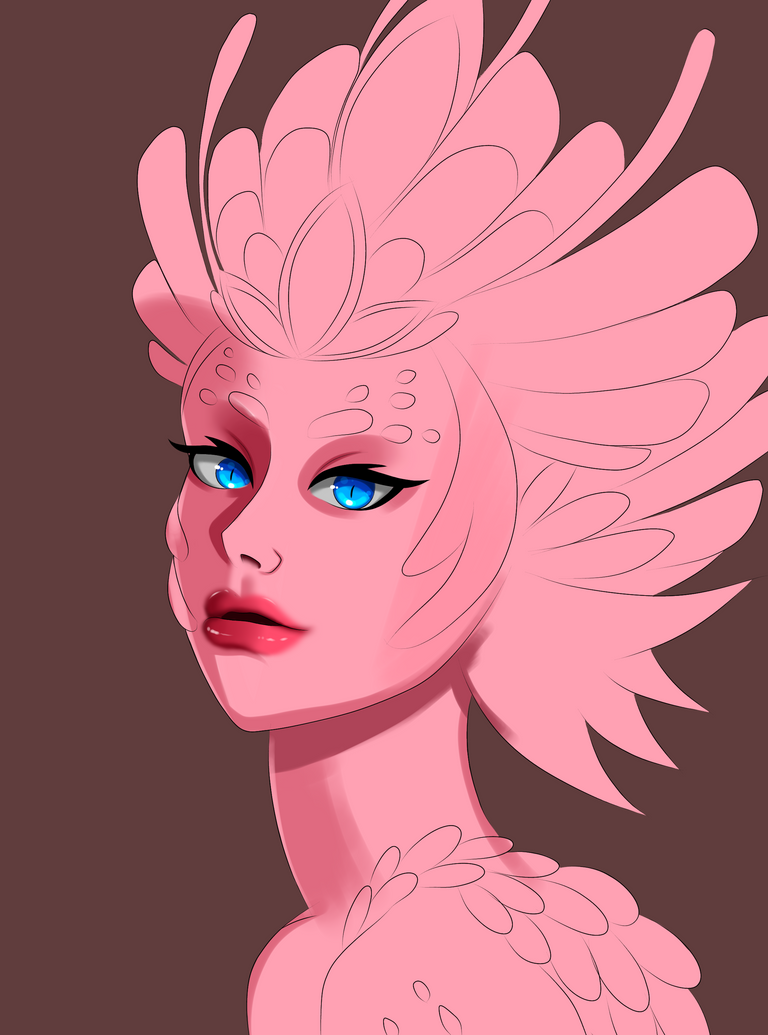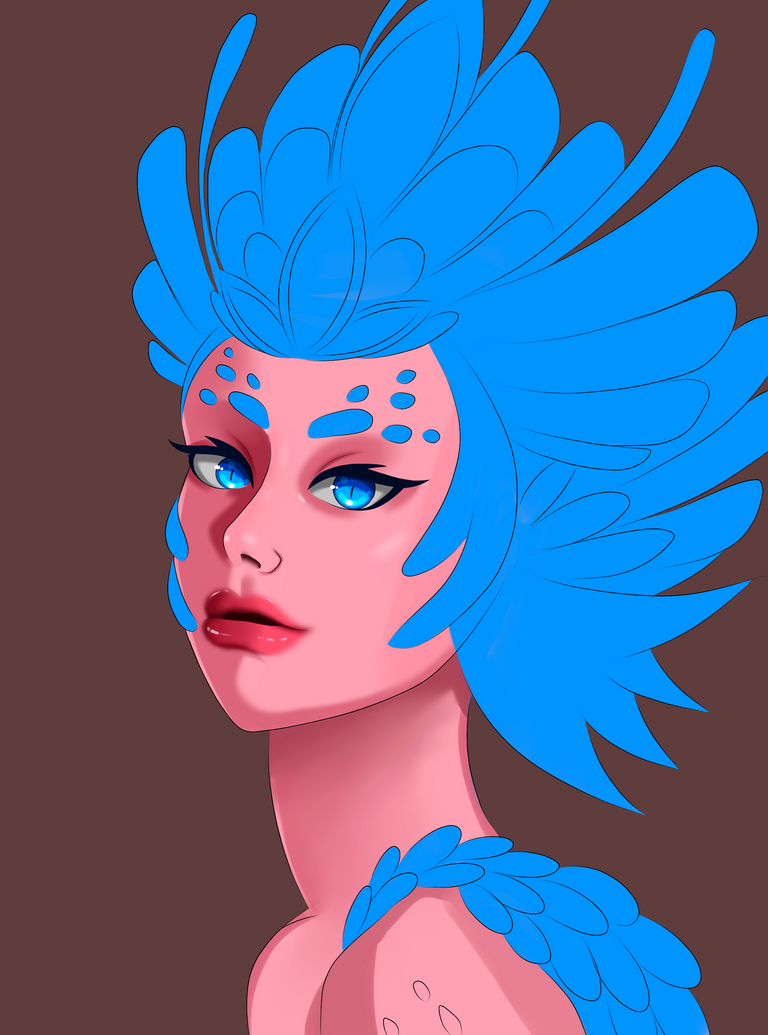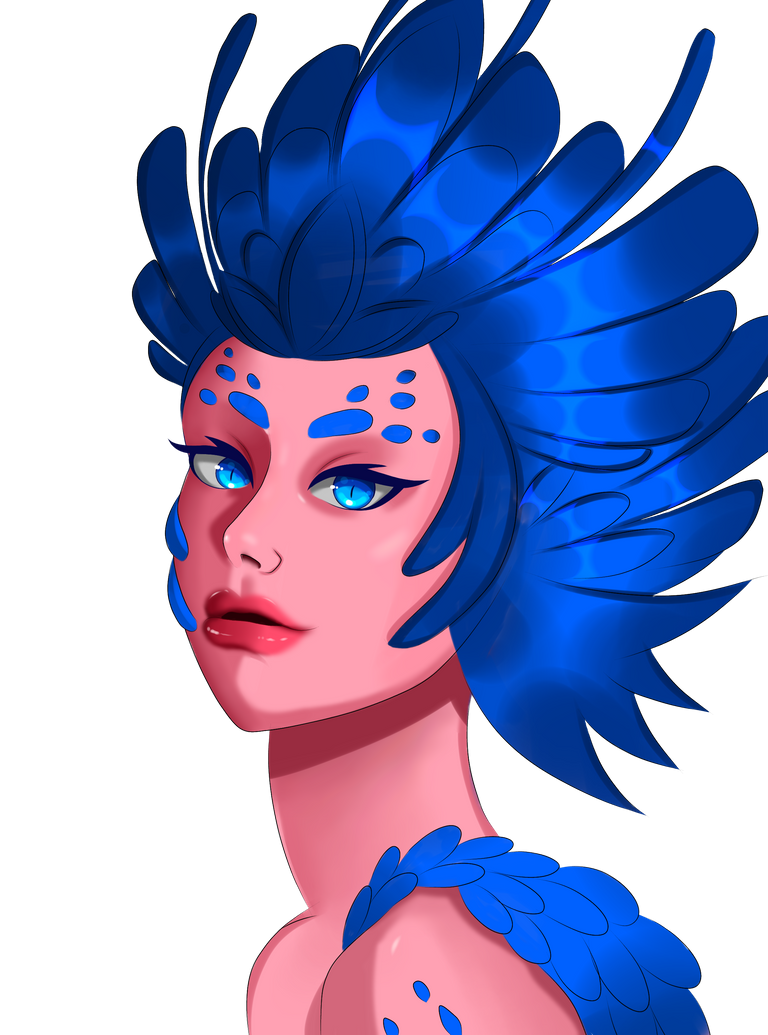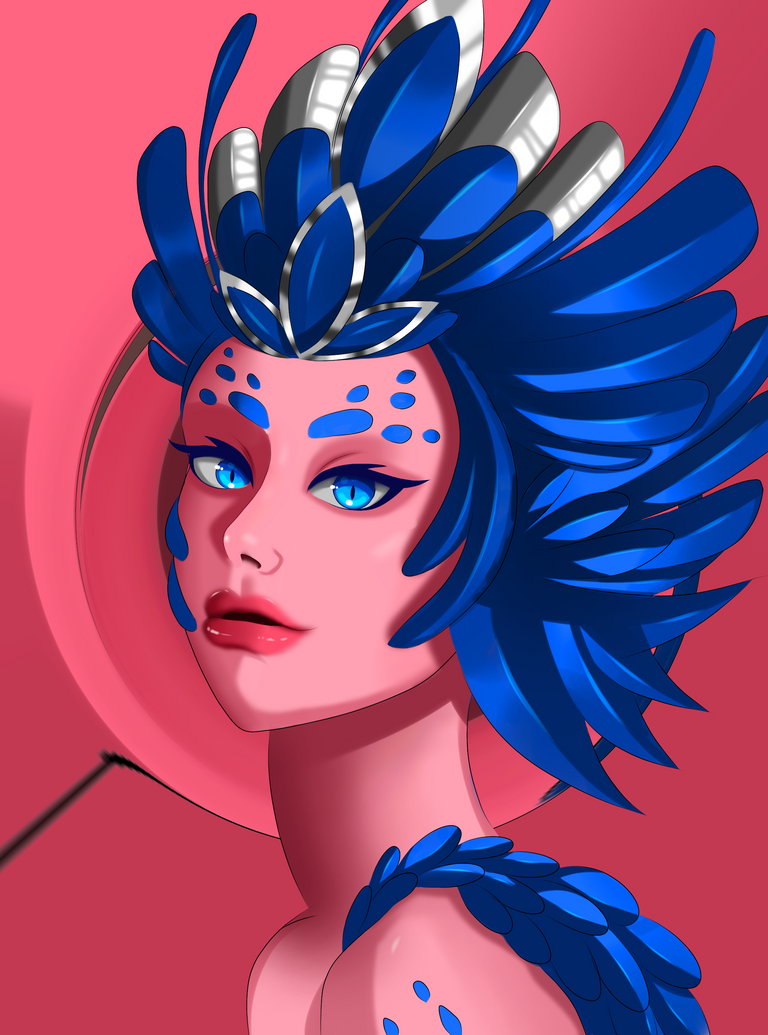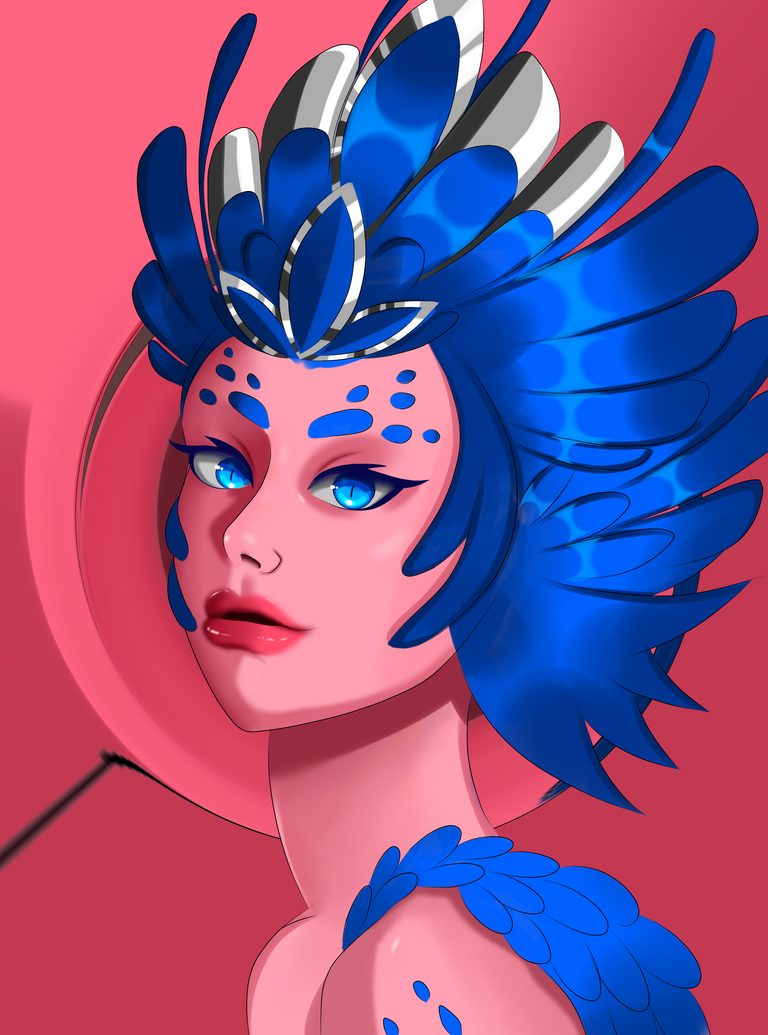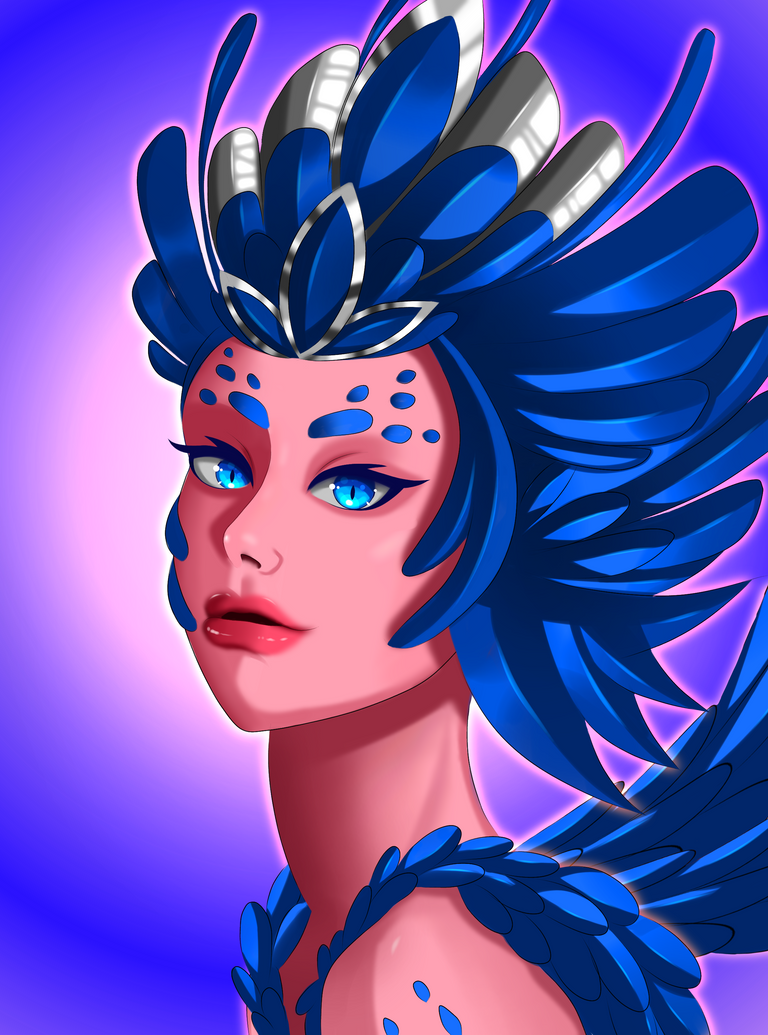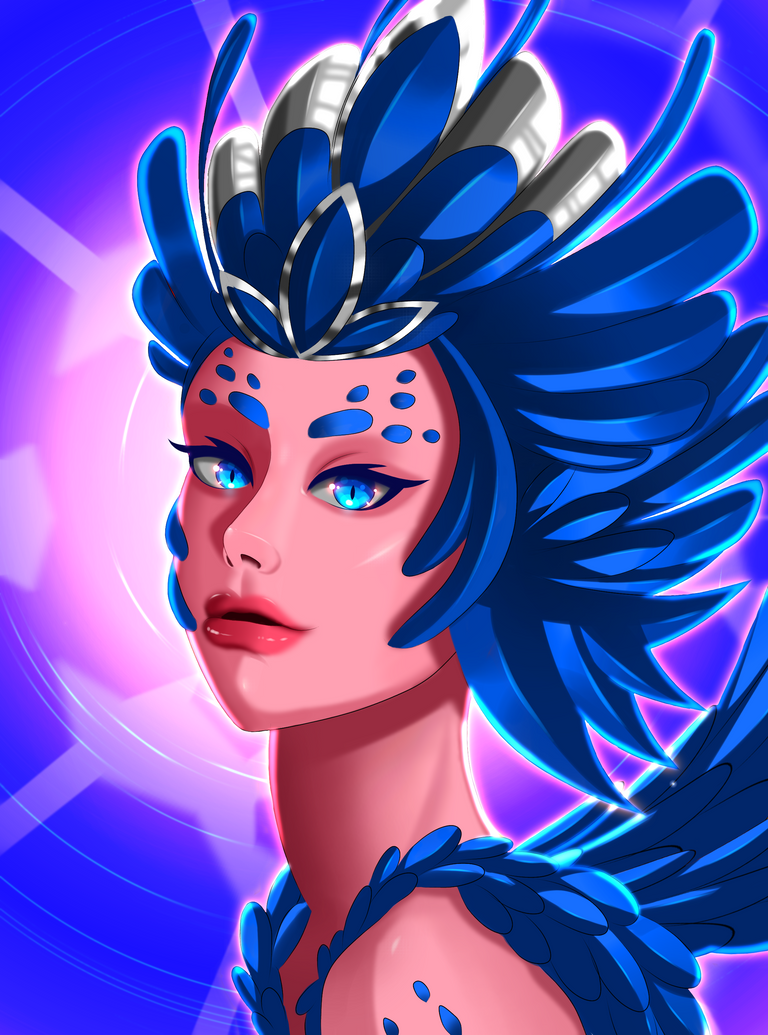 ---
✨RESULT✨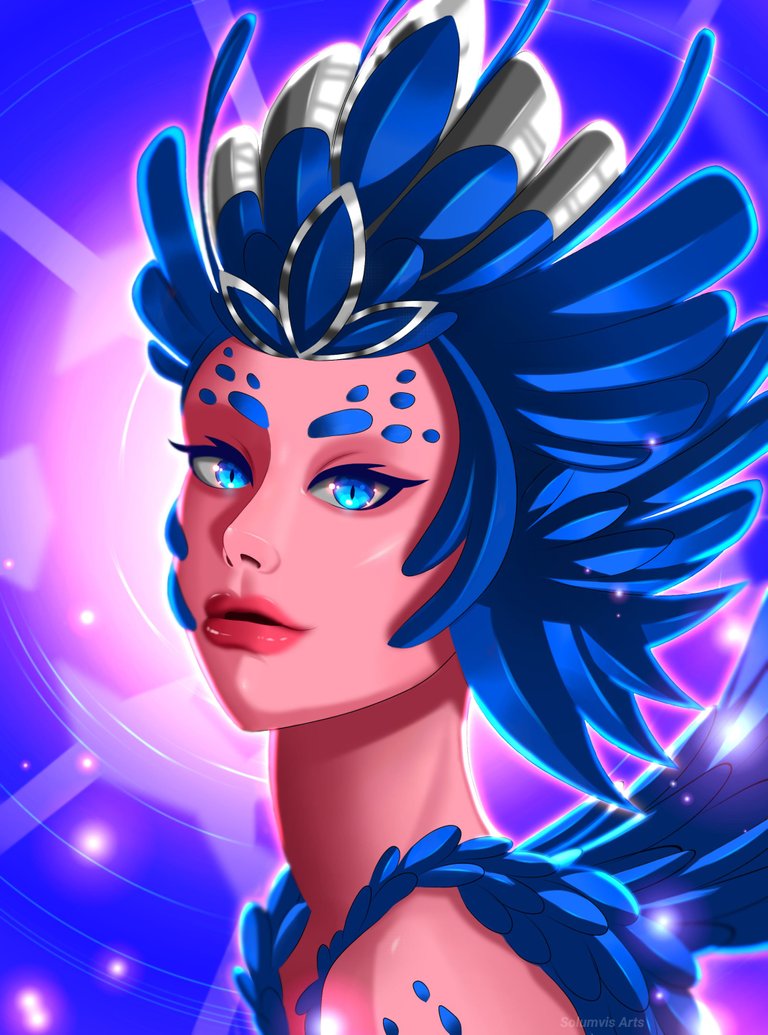 ---
SHORT EXPLANATION 🤓
Alright, so I already explained a bit about the rough sketch above so let's talk about the painting process. If you compare my current painting style with the ones I posted before it's a bit different and almost very similar to the manhwa style because of the blur-edged shades. I decided to paint this way because it gives off a nice 3D feel without much detailing. Afcourse, this cannot be compared with actual realism 3D rendering haha but it does get the job done.
I started with painting the skin and eyes. Her eyes look similar to that of a cat so the inside of the pupil is not circular like humans. Since she was a celestial being I wanted to make sure her eyes looked that part so I decided to paint her eyes in a similar way we paint transparent reflective spheres. Gotta say it worked out so well XD. I tested the same style with a circle inside but it sucked lol. This style is better suited for animal-style eyes haha.
The rendering explanation is pretty much the same as usual. The only thing I did new is applying gaussian blur on the skin layer after shading. If you compare it with the original celestial Harpy design I tweaked the skin colour to a red tint instead of violet because I wanted to activate the complimentary factor with the blue crown. It was a good decision and it worked out so well and since this worked I decided to apply a red glow on the white highlights on the eyes as well hehe.
I had some trouble with the crown here because I never painted one like this before. I experimented a lot with this and eventually found something satisfying and that's what you see in the final output. I try to go in blind sometimes because sometimes the mistakes turn into great ideas. It really helped me make my own stylized version of a painting without even thinking about it. I can't seem to see it but my friends say that they can identify my artwork anywhere haha.
Ok so after I finished painting her it was time to do the background. Uff... the scary part haha. The first thing I did was to create a glow layer around her by duplicating the character layer and changing the blending mode to add. After that, I applied a random background colour and played with the hue settings to get the bluish-purple background. I decided to add a glow on it just behind her head since most of the gods have this glow there. I was not satisfied yet so I added 3 things in there. First I made a random sketch and put it in overlay mode, the second I painted some stars but eventually changed it to a circular pattern and finally, I added light orbs around her to make the painting look alive. I'm very happy with the results here, especially the colours.
I hope you guys enjoyed the process and I'll see you on my next blog!
---
Tools used: Ibis paint x, pencil and notebook.
Duration: 11hrs
---
Thank you so much for your time 🤩
---
---