Lyanna Natura artwork for this week's Splinterlands Art Contest
Splinterlands Art Contest
Hello guys, it's been some weeks since I posted here. I got sick recently and didn't really have the energy or motivation to draw or write anything. I feel so bad that I missed some of the weekly contests. I checked some of the recent posts from the winners and was super surprised to see that a lot of pro artists joining the challenge. It's great to see a realistic version of splinterlands characters from them from time to time. Hope you guys stay for a long time and mesmerise us with your beautiful artworks. With that being said let's begin!
Lyanna Natura in my style!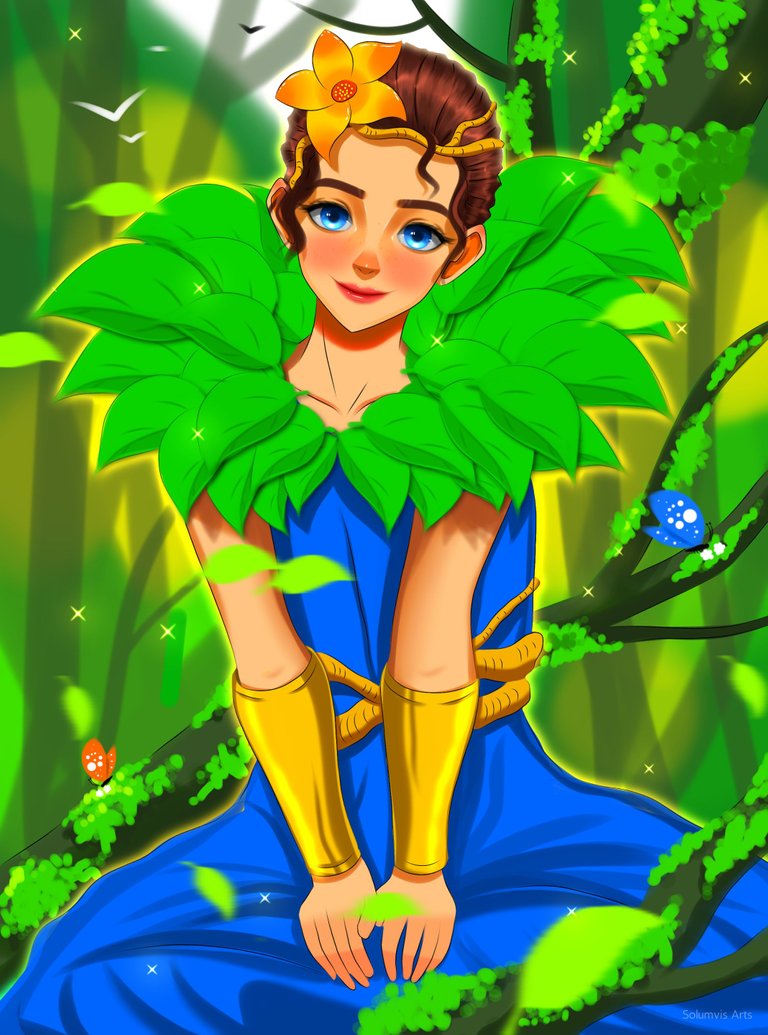 I really like drawing characters involved with mother nature and that's why I selected this card. I also wanted to try the green and blue colour combo so this was a perfect opportunity to try it. I changed the hues a bit to make my version look a bit more vibrant here. I made the rough sketch for this painting a while back but couldn't really do anything about it digitally. I started painting this two days ago and this is what I came up with. Taking a break really helped me again and I hope I don't miss anymore weekly challenges 🥲.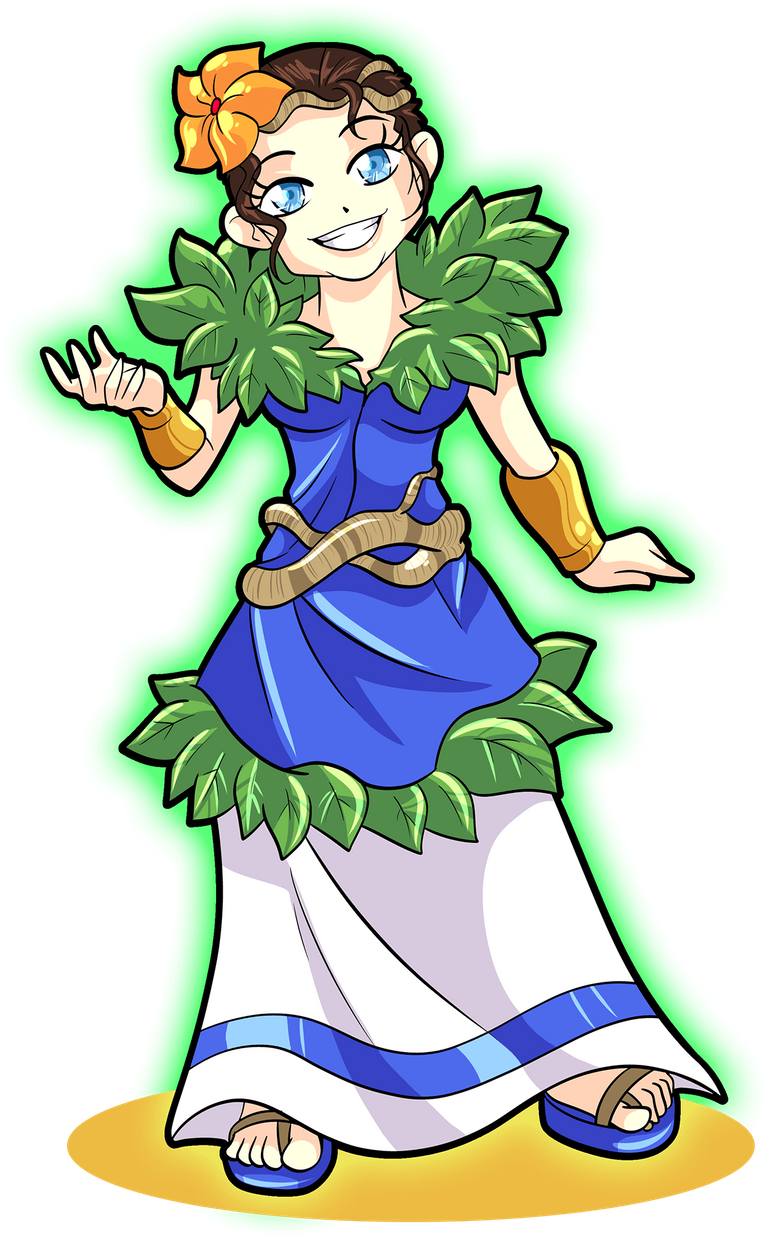 The process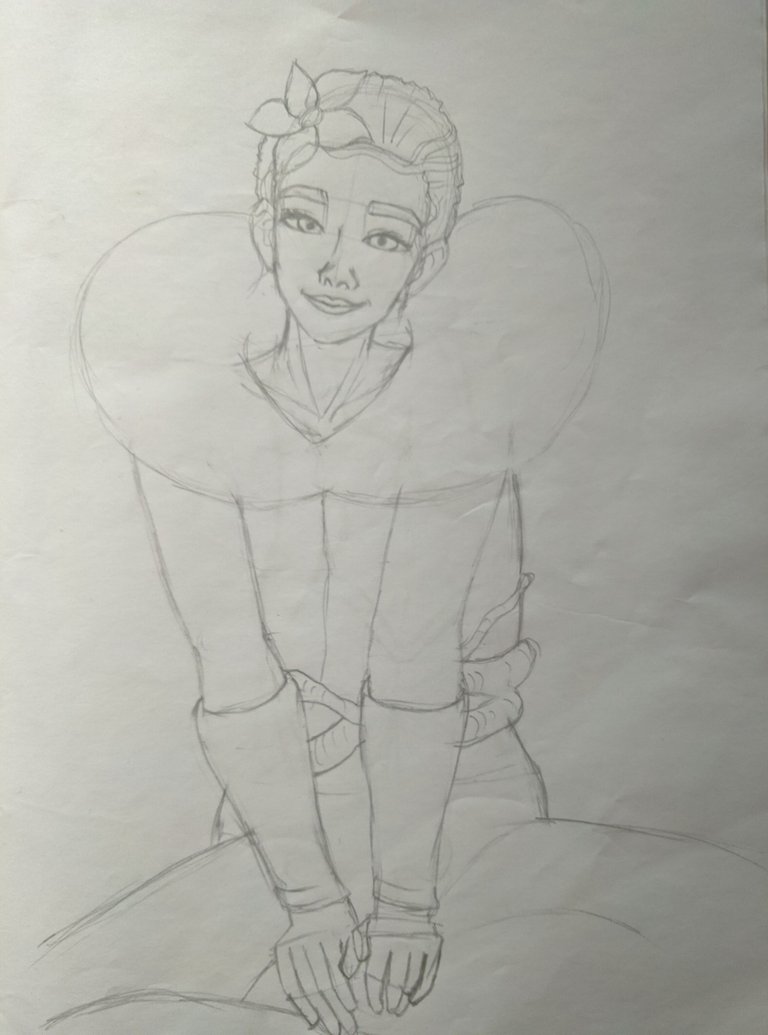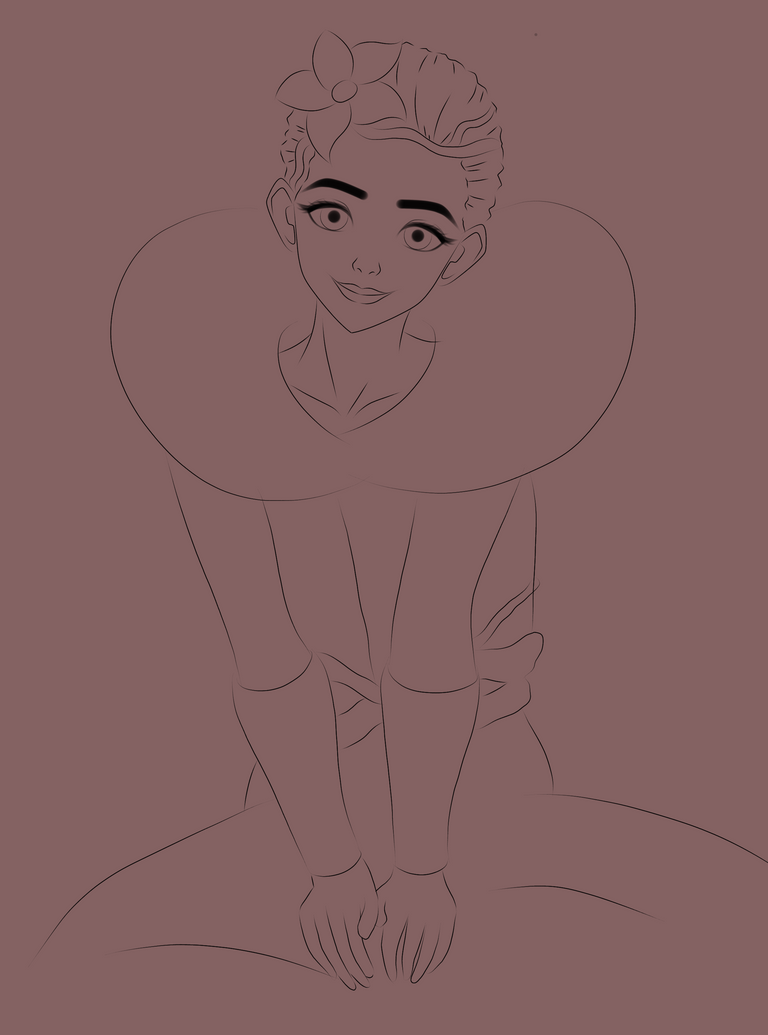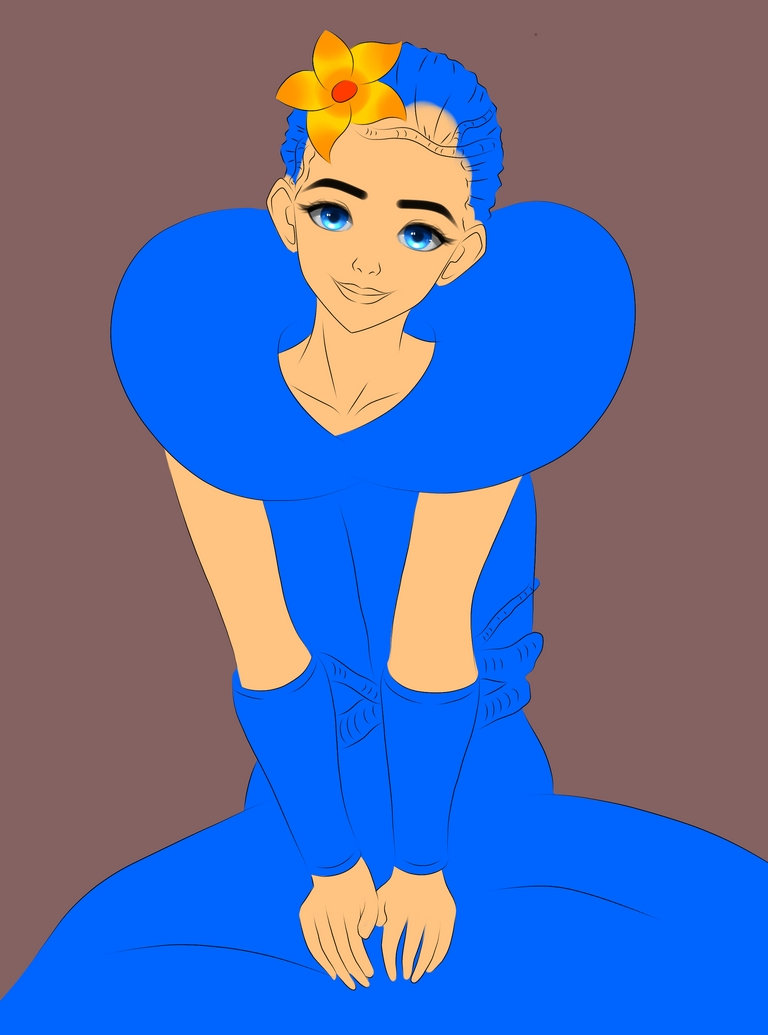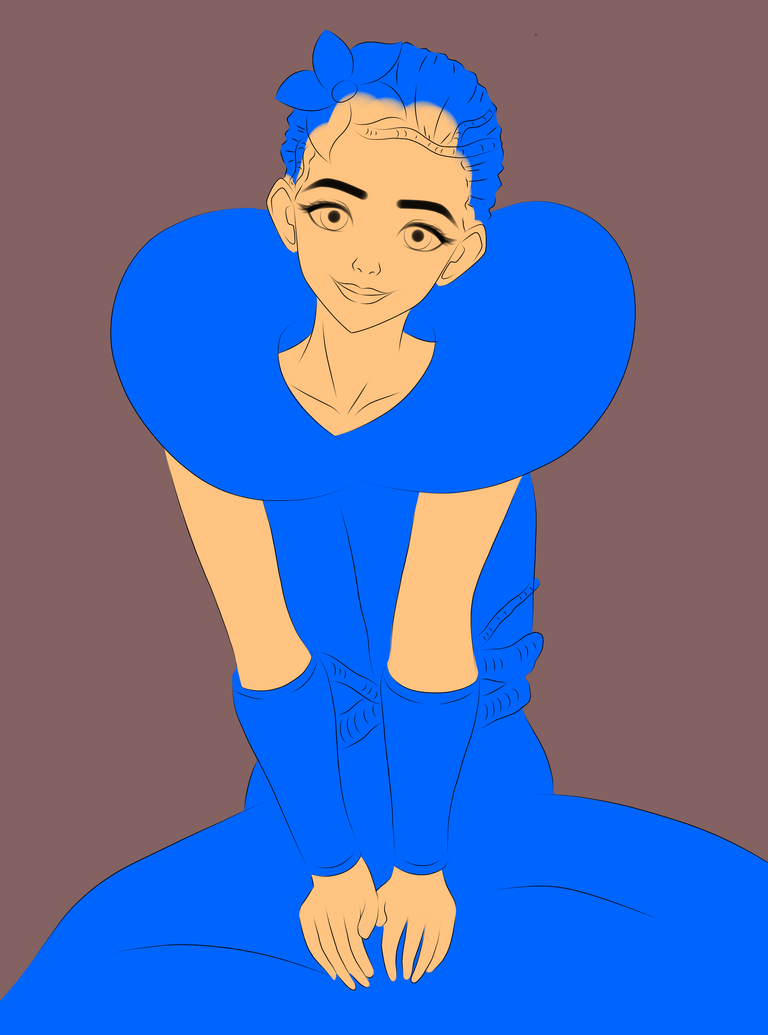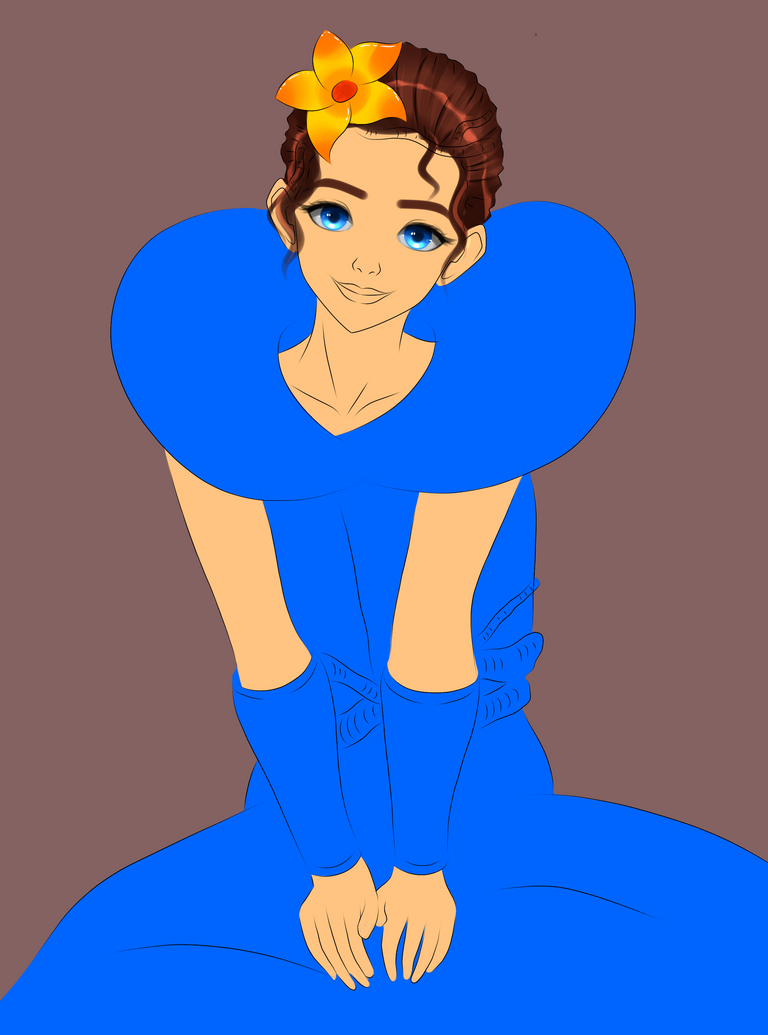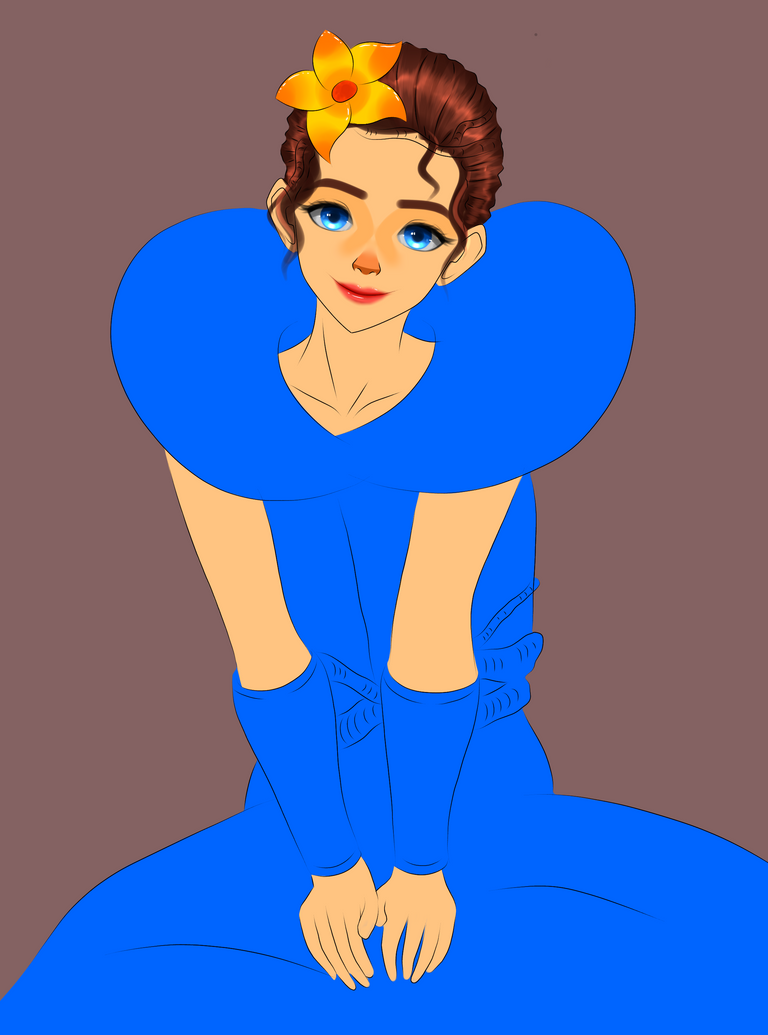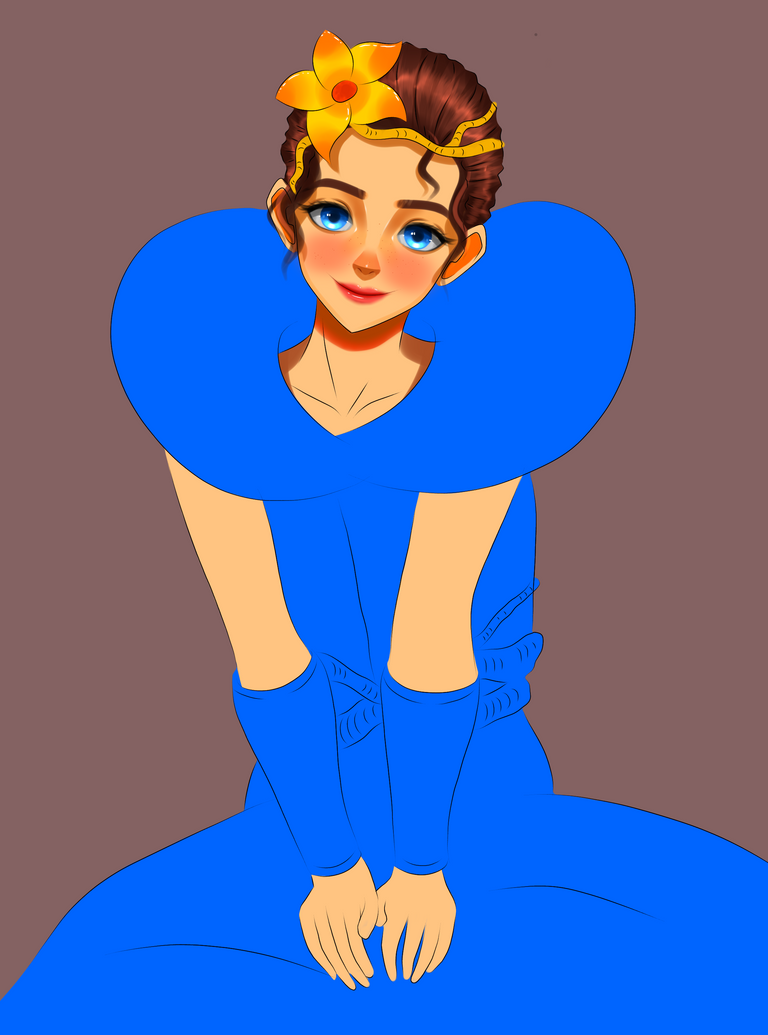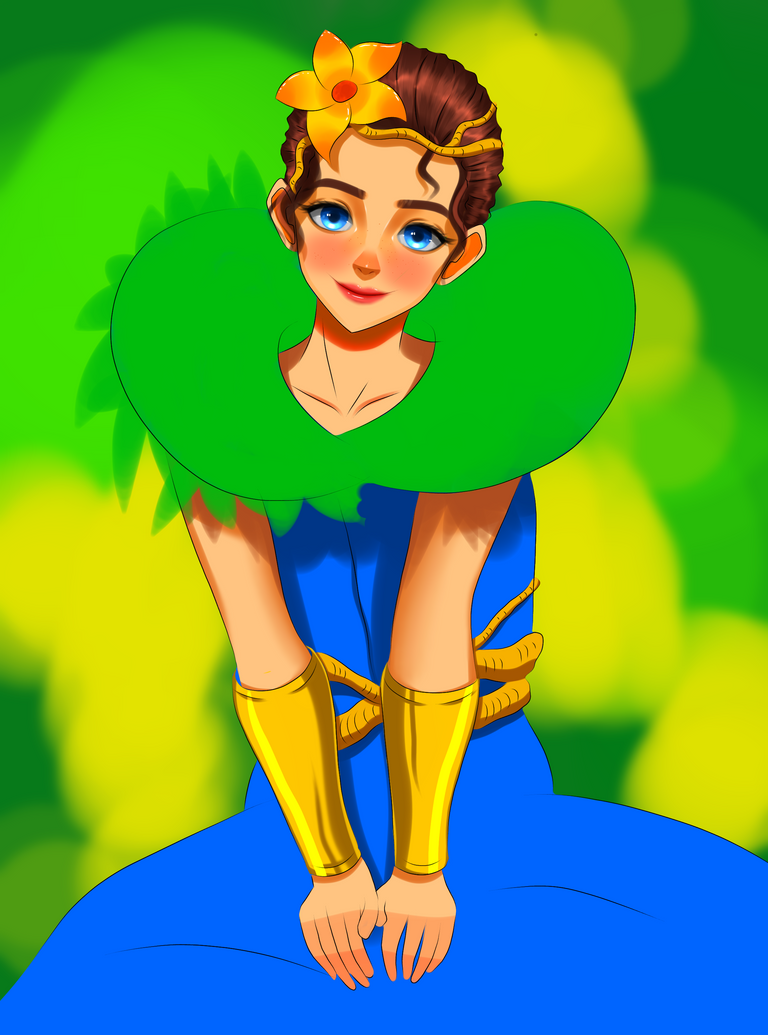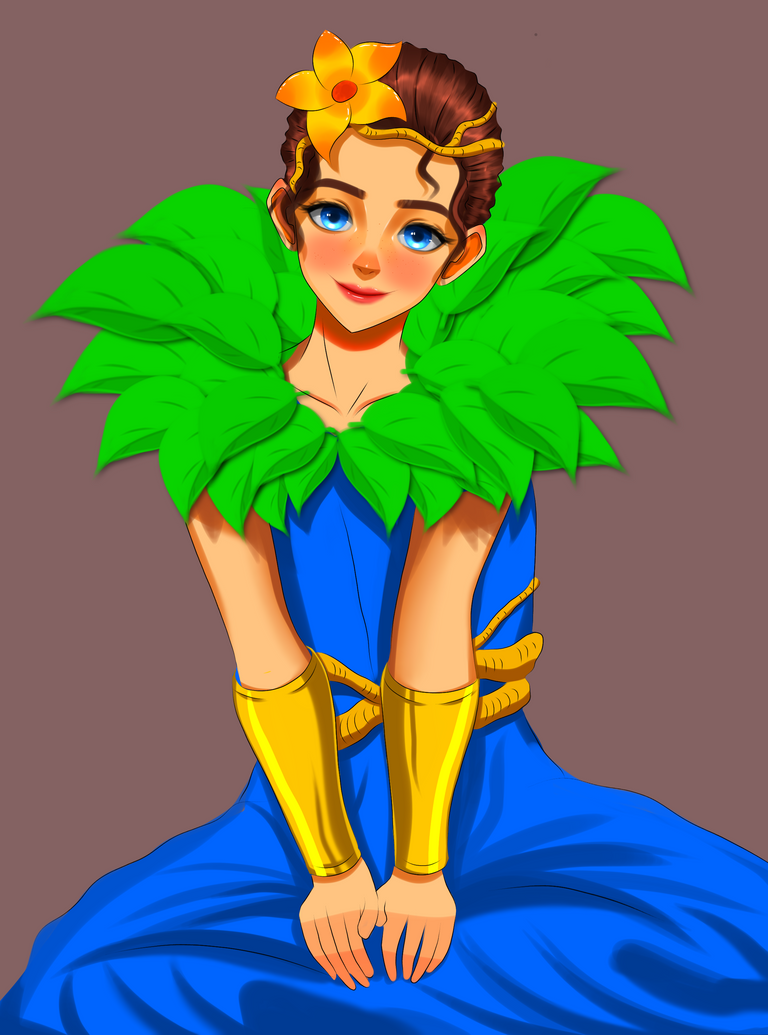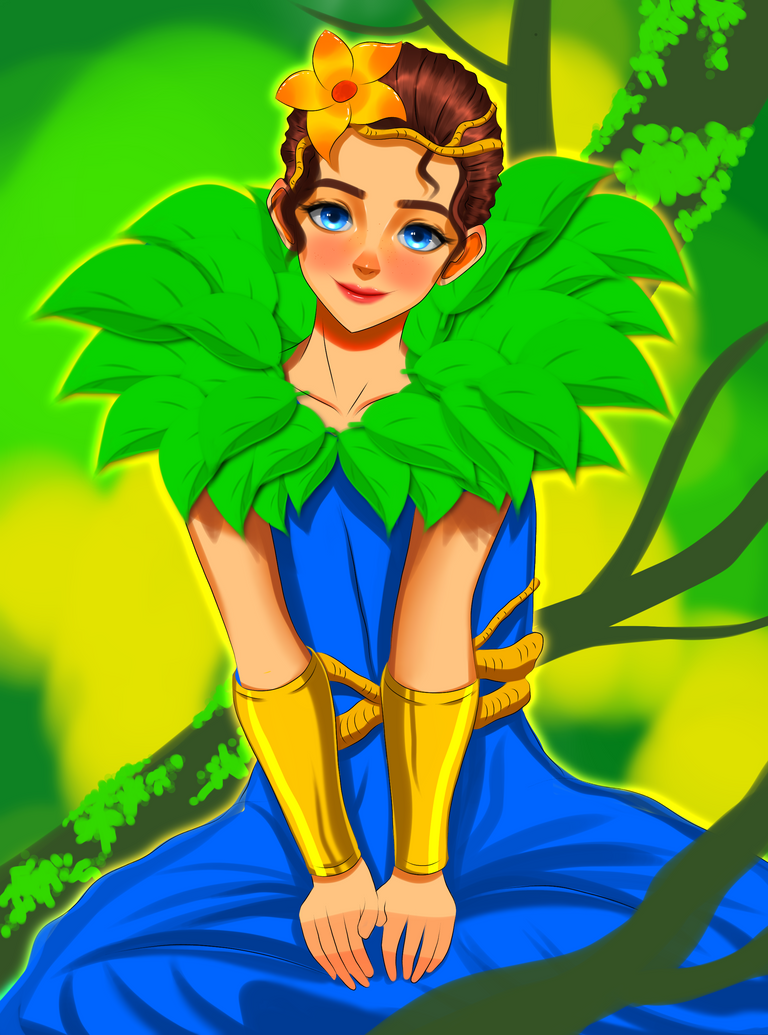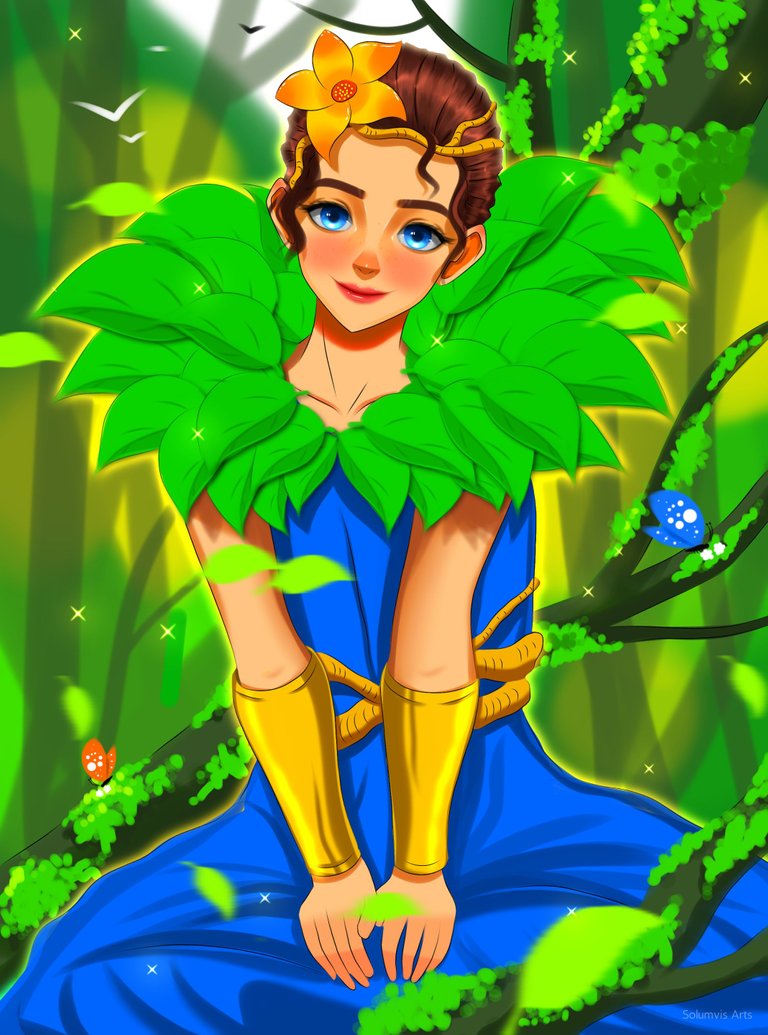 Short Explanation
I started by adding the base colour and decided to finish painting the eyes in the initial stage. I don't know why but it gives me confidence 😂. I have one rule and that is If the eyes look dead then I'm out haha. As you can see in the official design the colour of the eyes is blue so you know what that means right?
It's complimentary time😆!
Since the eye was blue its better to paint the skin in a light orange hue to enable the complimentary factor. Then I painted the lips Red because it's complimentary to the blue as well hehe. After adding the details on the face I knew that this painting is gonna look vibrant since the colours go so well together.
I had to think a lot about how I'm gonna draw the leafy thing on her shoulders. I believe I spent hours thinking about a technique to draw it with less effort and I did found it the next day hehe. What I did was I painted one leaf with the necessary details and duplicated it more than 20 times 😂 and aligned and stacked it on top of each other and also made changes to it's size and shape while doing it. I can't believe it worked xd. Sometimes you have to think smart haha...
I'm so glad this worked. My previous results were not very good-looking compared to this one. I really need to practice drawing vegetation more hmmm...
Painting the clothes was the easiest part as it didn't have many details in it but this particular pose will create a lot of folds and creves on the lower area so I had to draw that details from memory. I skipped the white areas of the dress because in this position it will be hidden along with the leaves as well.
After finishing painting the character it was time to create the background. She is an earth elemental so it's better to place her in the forest hehe. I painted some branches around her to make it look like she is sitting on a branch of a tree. I added more trees and vegetation in the background and added a Gaussian blur on it since I wanted to concentrate the attention towards the character and not the background. Finally, I added some extras like flying leaves, sparkles, divine glow, butterflies and birds to make the character and the forest look a bit more alive.
Drawing again after a while was pretty tough. I forgot some of the things I learnt over the past few weeks lol. I felt pretty annoyed at first so I went back to youtube to watch some art videos and remembered most of the things I forgot. I'm happy with the result here. I hope you guys like it and I'm definitely more excited to see more amazing entries this week from my fellow artists ☺️.
---
Tools used: Ibis paint x, Notebook, pencil and magic poser app for pose reference.
Duration: 10hrs
---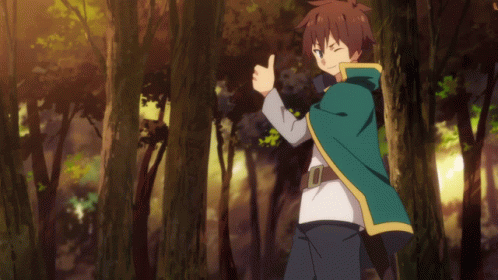 Thank you so much for your time
---
---