Announcing the Battle Helper Browser Extension for Splinterlands - Get 100 BHCredits for Free!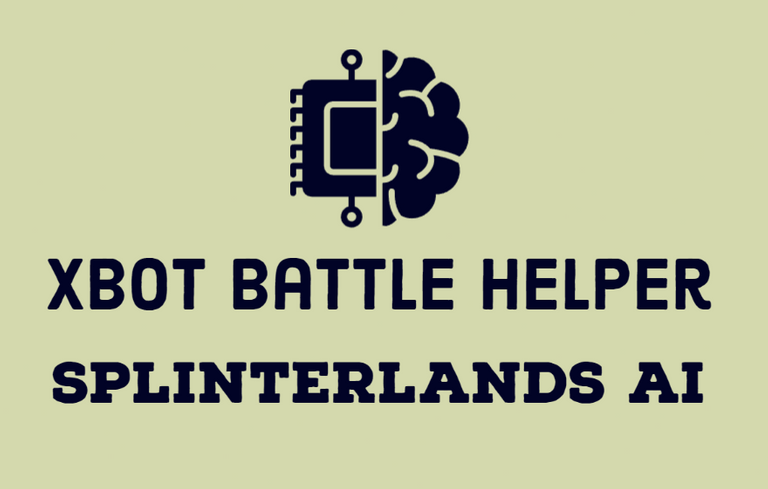 ---
We're happy to announce the release of Battle Helper Browser Extension for Splinterlands.
Click here to download from the Web store.
---
What is Battle Helper?
Battle Helper is an assistant that helps you choose the best team possible for any Splinterlands battle, whether it's Ranked, Brawl or Tournament.
---
What is BH Browser Extension?
The main feature of the browser extension is to make BH available in the browser for a seamless experience, but there's 3 additional QoL features:
• Search for cards by name in team selection view
• Change Game Speed up to 12x
• Auto Start Battle & Replay animations
---
How much does it cost?
The BH fee is paid with BHCredits. 1 BHCredit is worth 1 DEC.
Learn more here
We use a dynamic fee which adjusts based on how much usage the tool is getting.
You can see the fee in the browser extension or in our Discord channel.
There's 2 types of discounts that can be combined:
XBOT Token holder discount - 30% with XBOT token, 15% with XBOT Lite
Ranked Battle discount - Up to 20% based on league
Ranked Battle Discount:
| League | Discount |
| --- | --- |
| Novice | 20% |
| Bronze | 20% |
| Silver | 15% |
| Gold | 10% |
| Diamond | 5% |
| Champion | 0% |
---
How do I get 100 BHCredits for Free?
To celebrate the release of the browser extension, we're giving 100 BHCredits to all Splinterlands accounts connected to the XBOT platform.
Date of giveaway:
6PM GMT 18/05/2023
---
How do I get started using Battle Helper?
If you haven't signed up to XBOT: Get started here

Once you've signed in and connected a Splinterlands account, go to the Accounts page and click ⚙️Advanced

Copy-paste the API key into the browser extension config.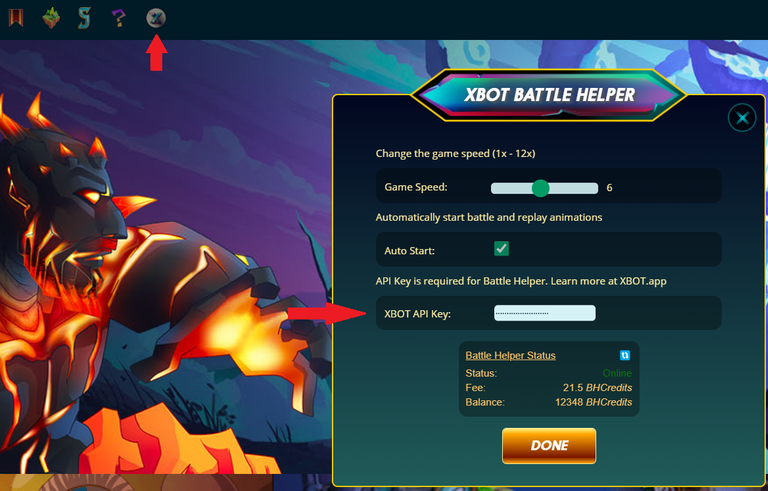 Refresh the Splinterlands tab - Battle Helper status should now be Online
Enter any Splinterlands battle and click the Get Teams button at the bottom left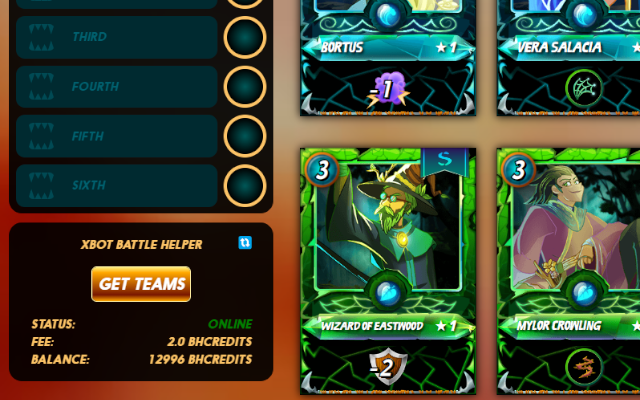 It takes around 30-90 seconds until the team recommendations are ready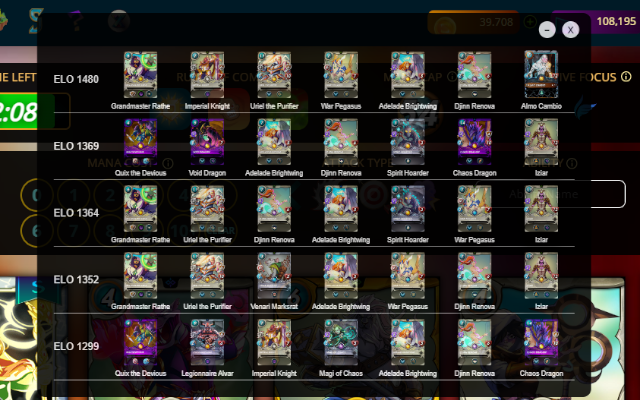 Choose the cards as usual or click the cards in the Battle Helper popup.
---
Learn more about Battle helper and XBOT on XBOT.app
---
---