Chaos Legion General Sale & Volume Discount Details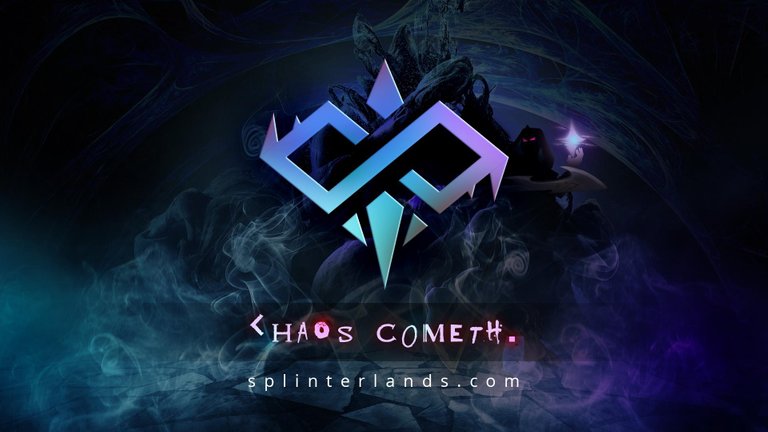 As we have previously announced in this post, the Chaos Legion edition is planned to be released on Wednesday, December 8th, 2021, and at that time another 2M packs will be made available for purchase and will still require VOUCHER tokens for each pack purchased just like in the presale.
At that time the distribution of VOUCHER tokens will resume at double the rate of the presale so that 2M VOUCHER tokens will be distributed over 30 days. Once the 30 days has ended and an additional 2M VOUCHER tokens have been distributed, the VOUCHER tokens will continue to be distributed at a rate of 20k per day for the forseeable future, and will have a variety of uses within the game going forward.
Once the second phase ends, then the general sale will begin, which we expect to be sometime in January of 2022. In the general sale, VOUCHER tokens will NOT be required for pack purchases, but they will still be required in order to receive bonus packs for bulk purchases.
Please see the following post for more details about the Chaos Legion sale phases and the plans for VOUCHER token distribution: Chaos Legion Updates & Official Doctor Blight Reveal
Airdrops
The Doctor Blight limited edition promo card airdrop will ONLY be available to players who purchased Chaos Legion packs during the presale period in which the first 1M packs were available for sale.
In the second sale period where an additional 2M packs are available for sale and pack purchases still require VOUCHERS, two more cards (yet to be revealed) will be airdropped after each subsequent 1M packs are sold to players who have purchased Chaos Legion booster packs before that time (including all purchasers during the presale period).
Once the general sale begins, then a new card will be revealed and airdropped to pack purchasers each time another set of 1M packs are sold.
In order to attempt to prevent a huge rush to buy packs when the general sale begins, we will make it so that ALL packs purchased in the first 24 hours of the general sale will be eligible for all of the remaining airdrops.
For example, if over 3M packs are sold in the first 24 hours of the general sale, then there will be three new cards airdropped to pack purchasers, and EVERY PACK purchased in those first 24 hours will be eligible for ALL THREE of the airdrops.
This means that there is no rush to get packs quickly when the general sale starts - everyone will have 24 hours to purchase their packs and receive all of the same benefits as players who purchased earlier.
Additional Bulk Purchase Deals & Promotions
While anyone who makes a larger pack purchase in a single transaction through the Splinterlands website during the general sale will get the opportunity to receive free bonus packs (provided they have enough VOUCHER tokens), the Splinterlands team is also extending additional bonuses and promotions to groups and organizations that are looking to make very large purchases and/or bring in large groups of new players to the game.
Any one-time purchases of $100,000 USD or more will receive:
1 Chaos Legion pack for every $4 spent
5 Legendary Potions charges for every $4 spent
Example: A $200,000 purchase will receive 50,000 Chaos Legion packs + 250,000 Legendary Potion charges
Any one-time purchases of $1,000,000 USD or more will receive:
1 Chaos Legion pack for every $4 spent
5 Legendary Potion charges for every $4 spent
5 Alchemy Potion charges for every $4 spent
Example: A $1,000,000 purchase will receive 250,000 Chaos Legion packs + 1,250,000 Legendary Potion charges + 1,250,000 Alchemy Potion charges
Please note that anyone taking advantage of these bulk purchase deals will still need to spend VOUCHER tokens in order to receive any bonus Chaos Legion packs with their purchases.
Guild Purchase Deals
Splinterlands is also actively looking to incentivize third-party blockchain-based / play-to-earn gaming guilds to join our ecosystem. We are looking for guilds with large, active player bases looking to purchase the required amount of cards or packs to make 250+ bronze decks or 30+ gold or higher level decks.
We are ideally looking for groups that have raised investment either through token sales or venture capital rounds, have relatively large player bases, and that are willing to put time and energy into introducing their players to Splinterlands, training their players on how to play the game, and share our values of spreading peace, prosperity, and freedom.
If you have a guild that matches this description we're offering the following bonuses to entice you to come here. We will create a custom package for your guild with one or more of the following bonuses based on the guild size and other factors:
1 Tract of land (100 plots) from Splinterlands' promotional reserves, while supplies last. (Approx. market value: $80k)
Splinterlands will purchase a max-level guild Town Hall building, or equivalent amount of DEC spread across multiple in-game guilds. (Approx. market value: $40k)
Provide Summoner's Spellbook promo codes with referral bonuses tied to the main guild account. Guilds can gift these promo codes to the people they recruit to the game and will receive 5% of the lifetime purchases of those players as affiliate rewards. Please note that affiliate rewards are only available to purchases made in the Splinterlands in-game shop using Credits.
As mentioned above, the exact bonuses and amounts will be determined on a case-by-case basis for each guild based on the amount of value they will be bringing to the ecosystem either through direct purchases, new players, or other things.
Splinterlands is also open to accepting third-party guild tokens as payment! Once again, this will be on a case-by-case basis for each guild token based primarily on the current market availability and liquidity of the token.
How to Participate
Anyone who is interested in taking advantage of either of the above two offers should contact @aggroed (aggroed#5133) in the Splinterlands Discord Server.
Anyone looking to participate in the guild promotion will be required to provide identification and complete an interview process to evaluate the guild and the opportunity.
Splinterlands reserves the right to deny access to this program to anyone for any reason.
Availability & Transparency
Chaos Legion booster packs will be distributed to purchases of the above program within the first 24 hours of the general sale going live, which is currently expected to be in January 2022. All funds must be paid to Splinterlands in full before the general sale starts in order to receive Chaos Legion booster packs.
No more than half of the total Chaos Legion booster packs available in the general sale (6M packs) will be available for the bulk purchase program. The remaining 6M packs, plus any packs not sold as part of the bulk purchase program, will be available for purchase through the Splinterlands website when the general sale begins.
Participation in the bulk purchase progam for the total of up to 6M Chaos Legion booster packs will be on a first-come, first-served basis.
Splinterlands will publish the total amount of packs sold through the bulk purchase program in order to provide full transparency to the community.
Get Packs Before the General Sale
We highly encourage anyone who is concerned about not being able to get Chaos Legion booster packs during the general sale to take advantage of the voucher system in order to obtain their packs earlier.
3 million Chaos Legion packs (20% of the total) are being made available for purchase ahead of the general sale using the voucher system specifically so that we can ensure that all players have an equal opportunity to get the packs that they want and not have to worry about a quick sell-out. Additionally, purchasers during this period will have access to the first two airdrop cards that will not be available to purchasers during the general sale.
While VOUCHER token prices have been relatively high on third-party markets to date, the tokens will be awarded at double the rate during the second phase starting on December 8th, and, more importantly, VOUCHER tokens can be earned for free simply by staking SPS tokens in the game.

Stay tuned for more updates from the Splinterlands!
Website | Blog | Discord | Telegram | Shop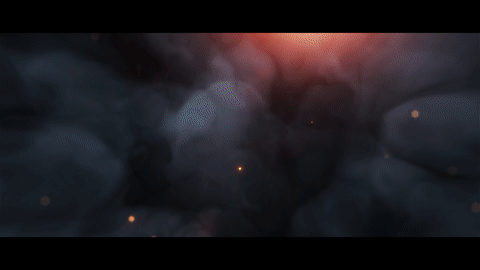 NOTE: All rewards from this post will be burned.
---
---