Runi is Live! What's Next?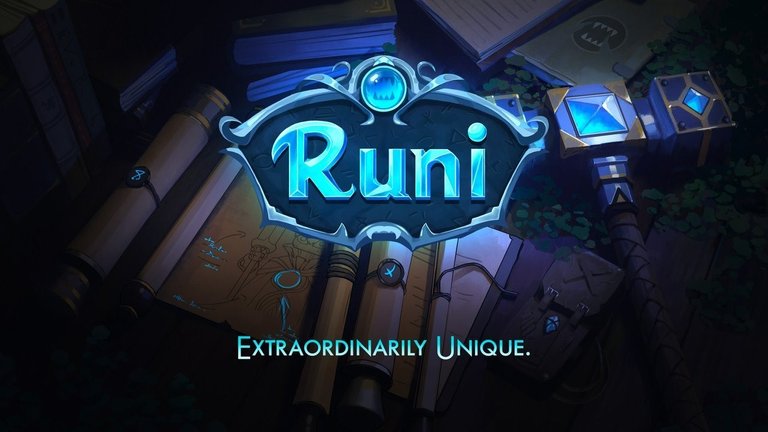 A little over a week has passed since the launch of Runi - Splinterlands' first PFP NFT project - and we couldn't be more excited with how things have gone. Runi has generated tons of fun and excitement within the community, taken over Discord & Twitter PFPs, and even trended #2 on OpenSea!
The public mint is now live and will run until Friday, November 25th, 2022 or until it sells out, whichever is sooner. If we reach the 25th before all 6500 Runi have been minted, then the mint will end and any unminted Runi will be lost forever! In this case the overall supply of Runi would be less than 6500, making them even more scarce.
While this launch may not have been the quick sellout that the Splinterlands community has been used to, the Splinterlands team is focusing on the long term and we have some really innovative utility and features planned for Runi that we expect will make people kick themselves down the road for not having minted more while they were still available!
Runi Staking & In-Game Usage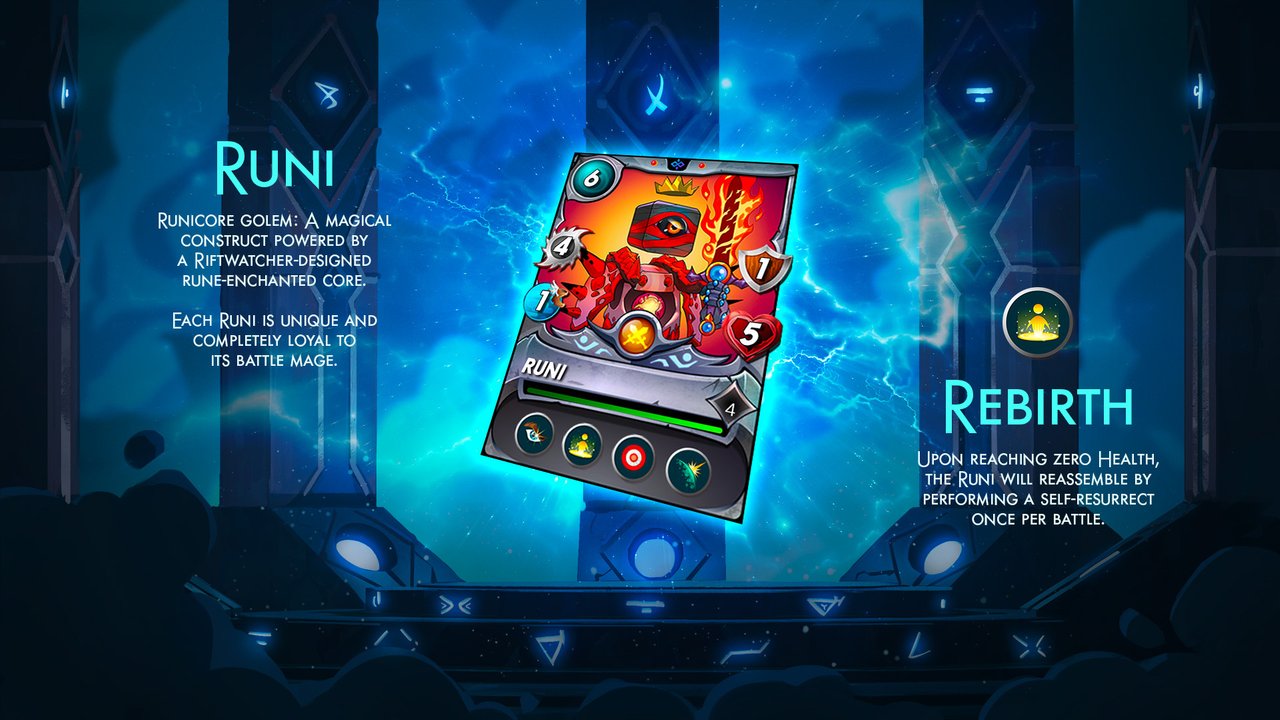 The team is currently working on the staking contract & UI design to facilitate Runi staking. This development unlocks Runi being available in-game and ready for battle. This is the primary and most important utility for Runi as it is the first time that players will be able to own and battle with a card in a trading card game that is completely unique.
From the Splinterlands website, players will be able to stake their Runi NFT within their Ethereum wallet and denote a Hive account to which the Runi card should be delegated in the Splinterlands game. This staking event will lock the NFT on the Ethereum blockchain and the corresponding Runi card will be delegated to the specified Hive account in game.
Once staked, you will be able to view your Runi in your collection on the Splinterlands website and select your Runi for battle. Runi can be unstaked on Ethereum at any time, costing only the required gas fees on the Ethereum network, at which point the card will be automatically undelegated from the Hive account in Splinterlands and the NFT will be able to be transferred or sold.
We currently expect the Runi staking and in-game usage feature to be live before the end of this year and we can't wait to encounter all sorts of awesome, unique Runi on the battlefield!
More details about the Runi card within the Splinterlands game can be found in the Runi announcement post.
Runi Reconstruction
What was initially called "component swapping" on the Runi roadmap page on OpenSea didn't really accurately describe what we had in mind for this feature, so we will be updating the name and description to "Runi Reconstruction" on the OpenSea roadmap ASAP and will describe the feature - which we feel is extremely cool and exciting - in more detail here.
Runi Reconstruction is a pretty unique feature that will work similarly to combining cards in Splinterlands. Starting with two unstaked Runi, you will be able to reconstruct one of them using one or more parts of your choice from the second one. The first Runi will then be updated so that its existing traits are replaced by the chosen traits of the second Runi and the second Runi, along with all of the unselected or replaced components, will be burned. This mechanism will reduce the overall supply of Runi and increase their scarcity over time, just like the card combining mechanism does with Splinterlands cards today.
Additionally, just like the BCX system in Splinterlands, a new trait will be added to Runi when this feature is released that will show how many Runi have been burned to construct each Runi's current state. Any time in the future where there is a benefit or utility given out for each Runi owned, a Runi that has had other Runi burned to reconstruct it will count as multiple Runi as indicated by the value of this new trait.
Runi Reconstruction gives players complete control designing Runi which best reflects their desired personalities and adds a new dynamic to the collectors' experience while also creating a deflationary supply over time. In addition, there will be checks to ensure that all Runi are unique when reconstricting so that users will be prevented from creating a Runi combination that already exists.
The Splinterlands team doesn't currently have a timeline for when this feature will be available, but we are extremely excited about it and will work to prioritize it as much as possible as we plan our roadmap for 2023.
Runi Badges
One of the main goals of the Runi project was reaching into the broader Ethereum / NFT ecosystem and connecting with other brands and communities. As part of this effort, we are exploring avenues for creating deeper connections with these external brands and one of the ways we are looking to do this is through a new component that is planned to be added to Runi NFTs called Badges (name subject to change).
Badges will be separate, stand-alone, tradeable NFTs which can be added to existing Runi NFTs and will displayed in the background behind the Runi character. Certain badges may be able to be earned by Splinterlands players for various achievements within the game, and other types of badges may be used for cross-promotions with other NFT communities, brands, or gaming guilds as a way to encourage their users to both pick up a Runi and try out Splinterlands.
Runi holders will be able to show off their badges both on the in-game battlefield when they use their Runi and on OpenSea or other Ethereum-based NFT wallets. We anticipate that badges will be able to be added and removed from Runi at any time, for only the cost of gas fees, and will be able to be bought and sold on OpenSea just like Runi.
Additional Utility
While the primary utility of Runi will be their use in Splinterlands battles, the team envisions many other ways that Runi ownership will be useful and valuable to players both in the game and without. The following items are just some of the ideas we are currently working out for Runi. These ideas may change over time and will also hopefully be accompanied by many more ideas as we constantly look for ways to encourage and reward Runi ownership.
Guilds
The Splinterlands team is currently designing out a number of changes and additional features to the in-game guilds feature, and one idea that may be part of those changes is a new building or similar with unique benefits that can be levelled up / unlocked based on the number of Runi NFTs that guild members stake into the guild rather than staking them directly to their in-game account.
This general concept of being able to stake Runi to other areas of the game beyond just player accounts where they can be used in battle can be pretty interesting and open up a lot of neat avenues for Runi utility. Additionally, this would incentivize owning multiple Runi, and possibly just the cheapest Runi off the floor, as compared to using them in battle or as a PFP where you only need to own one and the goal is to get rare and unique traits.
Land
One of the biggest things coming to Splinterlands in 2023 is going to be the highly anticipated land expansion, and one way or another, Runi is going to feature prominently within the world of Praetoria.
Much like the concept of being able to stake Runi directly to a guild as discussed above, Runi may also be able to be staked directly to a plot of land and provide some special and unique benefits to the production of the plot. It is likely that Runi with more rare traits and Runi that have been reconstructed multiple times will provide increased benefits over more common and un-reconstructed Runi, but again, this is still in the early design phase and more details will be released as we get closer to the later phases of the land expansion going live.
Membership
One idea that has been floated around for a while (both from community members and internally) is the concept of some type of Splinterlands membership option (potentially with different levels) that would give members access to special features, deals, airdrops, etc.
Typically the concept would have been some type of monthly recurring payment for such a membership, but using NFT ownership as a way to determine membership is one of the many ways that web3 is returning value to users over web2. By using NFTs, users can own their memberships, just like they are able to own other digital assets, and can trade and resell them and reap the rewards if the membership becomes more valuable in the future.
We believe that this concept is awesome and exactly in-line with everything we are trying to do with Splinterlands, so we look forward to Runi ownership becoming a token of a certain level of Splinterlands membership (similar to the current Monster Mavericks group) going forward.
Mint While You Can
Overall, the message is hopefully clear that things are only just getting started for Runi. So far this has been one of the most fun and interesting projects we've ever done and we plan to continue to run with it and try to make Runi one of the coolest and most talked-about NFT PFP projects out there.
Finally, we want to remind everyone that there are now less than 3 weeks left before the mint ends and after that no more Runi will ever be created. Not only does it look like there may be far fewer than 6500 in total that will be minted, but whatever amount it ends up being it will only decrease from there once the reconstruction feature is released next year. On the final day of the mint, if there are still enough Runi available, Splinterlands plans to mint 5% of the total (325 Runi) to use for promotional purposes.
No matter what the future holds, we want to thank the amazing Splinterlands community for their support, and we can't wait to see your Runi on the battlefield!

Stay tuned for more updates from the Splinterlands!
Website | Blog | Discord | Telegram | Shop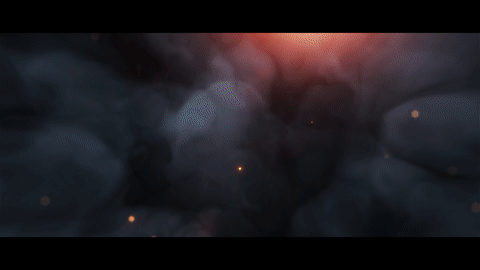 NOTE: All rewards from this post will be burned.
---
---