Splinterlands Tower Defense Dev Diary - Friday, January 13th 2023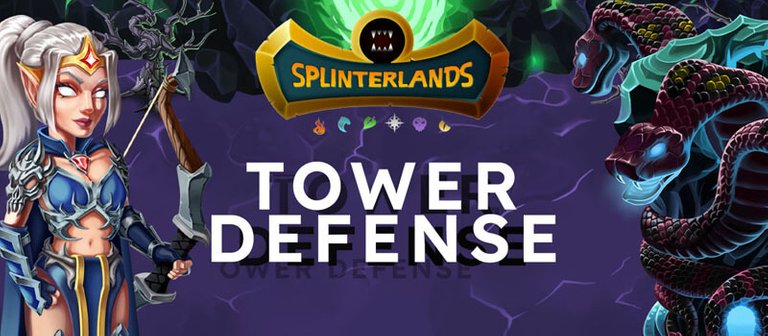 January 13th, 2023
The Tower Defense pack sale store page has been updated with some of the latest graphics and gameplay details. We expect sales to really pick up once we release our closed beta, which will occur... soon! (Keep reading!)

Where We're At: Closed Beta Release!
Those following this project closely may remember we were originally gunning to share the playable in early January. Sadly, we're a bit behind on delivery. We will need a few more weeks, but we're certain it will be worth the wait.
What we can promise:
A strong variety of levels giving you a taste of all major Tower types, Spell types, and variety of Battle Maps and Fiends to battle.
All levels feeling like they have real and different challenges. No empty calories!
A delightful moment-to-moment experience with gameplay that feels vibrant and alive, with special effects, hand-crafted animations, and impactful music and sound FX.
Our main goals with the Beta are to:
Excite the heck out of you!
Generate buzz and drawing new players to learn about the game.
Show everyone that the project is the 'real deal' and validating to the community that our efforts over the past few months have led to a promising destination.
Learn a lot from you as the first players -- listening closely to your feedback and, quantitatively, reviewing a lot of analytics to make sure all of the levels and tower/spell stats are properly balanced.
Some of our delays, in full transparency, are due to:
It's one thing to share a beautifully curated screenshot of game art or and carefully-edited gameplay teaser video... quite another to release a living and breathing game with proper flow, usability, grace, and balance. Often times we playtest a given spell, fiend, or tower and it just isn't working as expecting, causing balance issues or just looking really weird (not in a good way). Sometimes a small change of art or stats can fix the issue... other times we need to update our core game engine or the whole way levels are rendered.
While we feel like we've 'found the fun' even today and the game is genuinely enjoyable to playtest, we want to make sure to get a bit more cohesion and polish in so that we put our best foot forward and give you an experience that feels (almost) bug-free, tight, and truly indicative of the final gameplay quality.
This Week's Sneak Peaks:
As you progress from level to level, we have a very eerie and thrilling backstory you'll infer glimpses of. To support the journey, we're making sure we have plenty of spooky-cool stuff to enliven the environment: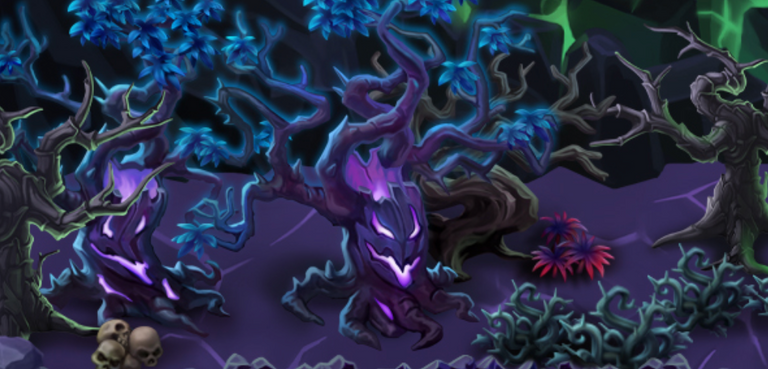 Animating really sweet-looking visual-effects at just the right moment is really important so it's clear what is happening to a given fiend when something special occurs. Here's an example of a concept for poisoning: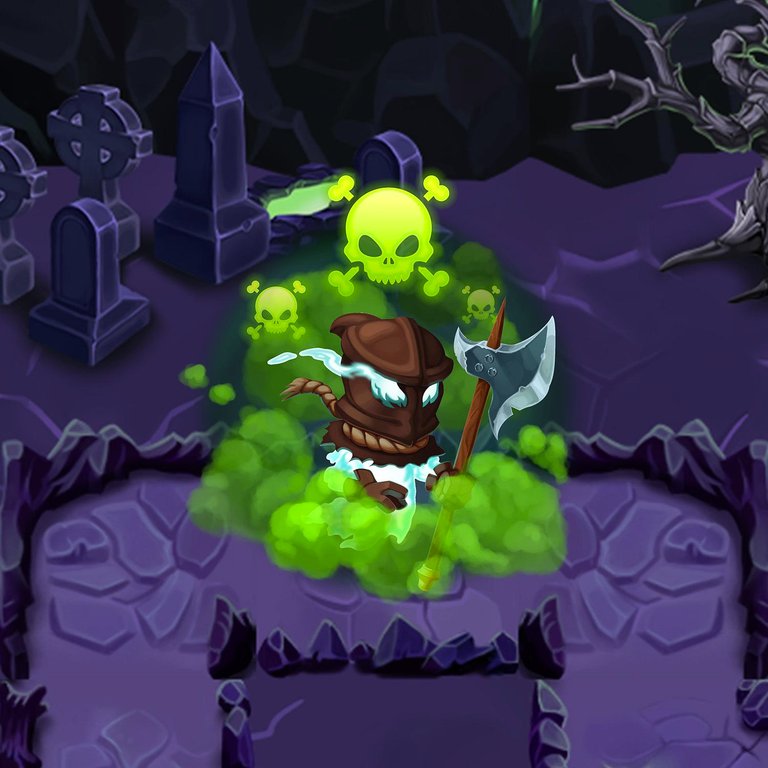 Our NFT design (the Defenses that come out when you open a pack) is nearly ready. A preview: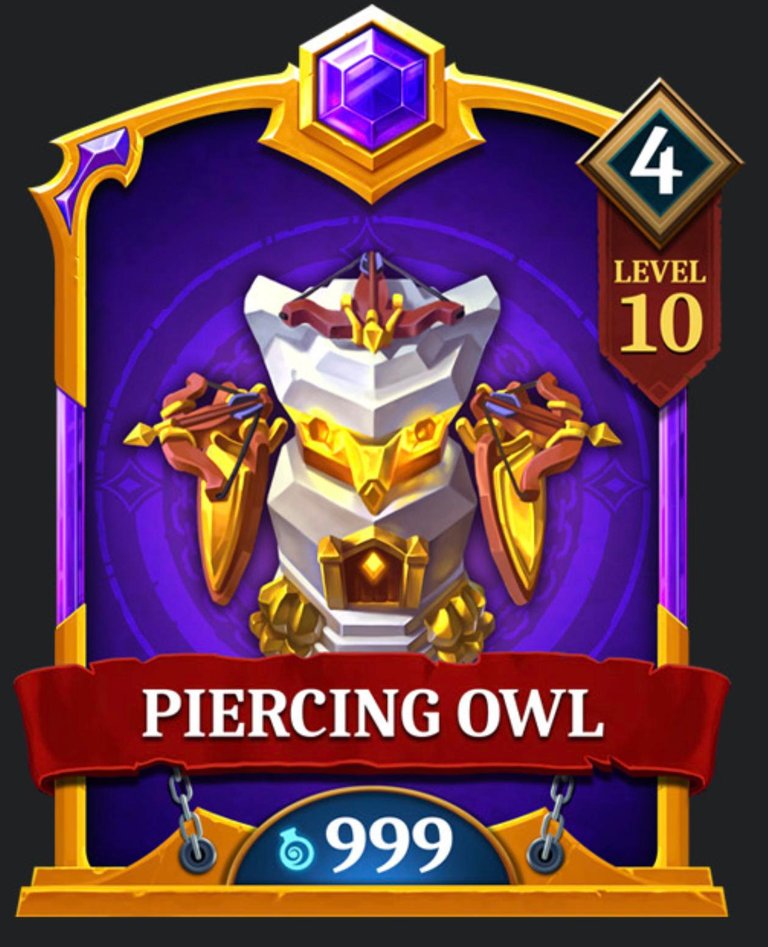 ---
As always, keep your comments, ideas, and positive energy flowing our way. We really really REALLY can't wait to share the first hands-on experience with y'all.
---
---