Splinterlands Town Hall Summary - April 17th, 2023!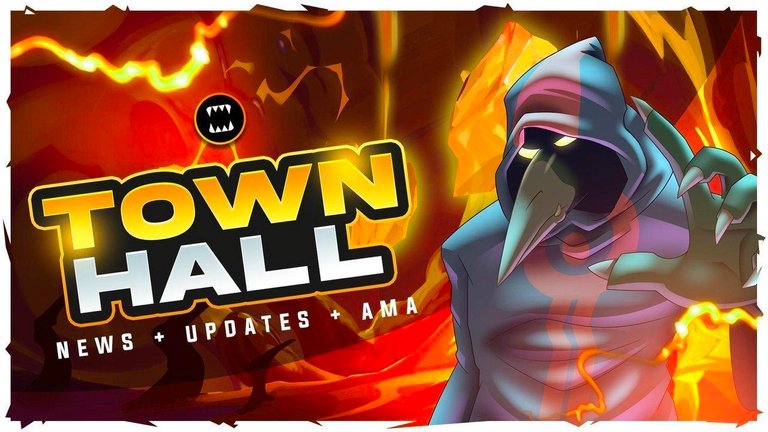 Town Hall Summary
Team Members:

Aggroed (Co-Founder & CEO)
Matt (C0-Founder & CPO)
PJ (CTO)
Investygator (OPS Product Owner / Software Developer)
Weirdbeard (Development)
Farpetrad (Software Engineer)
R0nd0n (Splinterlands TV)
Timestamps:

00:35 - Team Introduction
03:15 - PJ (CTO)
11:05 - Investygator (OPS Product Owner / Software Developer)
15:50 - Farpetrad (Software Engineer)
22:05 - Matt (C0-Founder & CPO)
50:45 - Weirdbeard (Development)
1:08:05 - R0nd0n (Splinterlands TV)
1:16:05 - Q&A

💥 Company Updates 💥
Tech Talk with PJ (CTO)
6 million SPS and 8 million DEC lost to a couple of compromised, old wallets
These older wallets helped us to manage bridges
Our 3rd party service was compromised
Already extracted and hit the markets
Can't recover the funds
$180,000-195,000 total funds that were affected
Reviewed all the wallets and the chains
We shut down services that were tied to the legacy infrastructure that we had
Re-evaluating our security protocol
Not affecting our operations
---
Tuesday Release Update with Investygator
Less Pop-ups
Two options have been added to disable some Tournament and Brawl notifications. They are on by default, meaning you will receive all notifications about Brawls and Tournaments.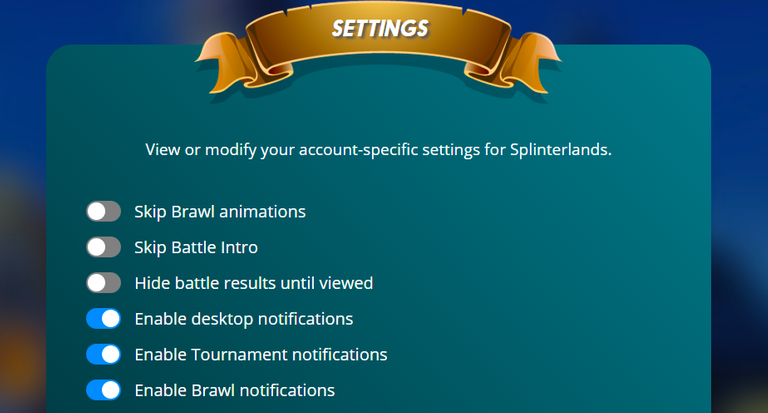 Disabling Tournament notifications will hide the Tournament Has Started, Next Round Started, Anytime Tournament Active Reminder, and 15 Minutes Check-in Reminder notifications.
Disabling Brawl notifications will hide the Brawl Start, Fray Assignment Changed, No Opponents Found, and Brawl In-Progress Reminder notifications.
Tech Modernization
The Other Items page will be moved to the Tech Modernization client.
An issue where some Tech Modernization pages were still accessible when the site was in maintenance will be addressed.
Land
Sound will be added to a number of the land displays.
General Updates
Combined the display of the DEC-SPS liquidity pool down to one entry on the UI.
Removed references to card "editions" and replaced them with "sets" in various game texts.
Items Hotfixed into the Game Prior to the Release
Fixed an issue with the league being set improperly on accounts that had skipped playing one more more seasons.
---
Praetoria's Secret with Farpetrad
1.0 release implemented
$16,000 castle sale yesterday
UI graphics will be implemented in tomorrow's release:

Rarity animations on deeds
Music and SFX

Land 1.5

Creative workin on UI
Back-end being worked on:

Worker delegation, staking, rentals being worked on
Locking deeds - will be able to lock land assets
---
Words with Wizards with Matt
Focus on product design:

land
guild updates
promo cards
multicolor monsters and summoners

Highest on the priority list:

Land 1.5 - updating the whitepaper and adjusting UI
Guild updates - guild buildings, general major update

Guild points when you burn DEC will be implemented and applied to buildings
Integration with land
Quality of life changes

Validator nodes

Important for the ecosystem and decentralizatin of the game
Coded and tested
Just needs to be released once our main developer is back from vacation
Private net release will be implemented first - likely in June
SPS Delegation will be released in the next couple of weeks
Eventually we want to replace collection power with staked SPS requirements

Governance proposals coming up:

Land related - cap on base production that a plot can have to even the playing field
Selling Riftwatchers packs for DEC
---
Developments with Weirdbeard
DEC-B being used for guilds coming up in the next couple of weeks
Splinterlands Promo card sale - May 2nd

A game mechanic - first in a series - opens up new game play
Will need Vouchers and DEC to purchase

June will be a big month:

Validators
Tower Defense
Land 1.5
Guilds
Possible Mini Set

New Splinterlands Gladiator Open Tournament series in conjunction with NFTy Arcade - announcement next week
---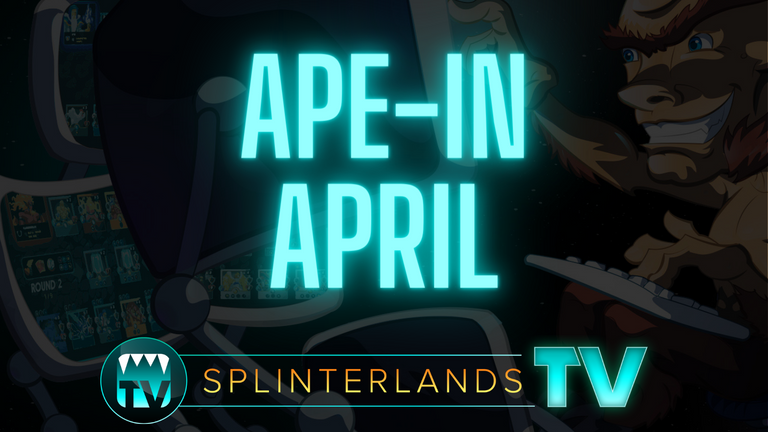 SplinterlandsTV's latest promotion is jam packed with prizes and excitement. Join our streamers as they give away up to 6 cards per stream. The prize pool includes over 2000 of the much coveted Vruz promotion cards, which is the the cheapest possible card you could win. For the really lucky winners there's also some Untamed legendary summoners, some Dice legendaries, and a mix of GFL Chaos cards. With so many winners each day and so many prizes to give away, it's no wonder more and more of you are tuning in to win on SplinterlandsTV!
Townhall shoutouts: DrAllister brazenblake bUttUps a_JabeeSaints_a a_JabeeSaints_a a_JabeeSaints_a a_JabeeSaints_a aaaa_deju_aaaa baburamg GhostlyBG mumpulls sec2raidr musicalman00 kraymundray kraymundray kraymundray kraymundray kraymundray kraymundray kraymundray mhowiithescanner Sheloe ucliffiel larkin360 BangSmith1125 a_JabeeSaints_a jiabazai djrockx musicalman00 musicalman00 musicalman00 aaaa_deju_aaaa oudekrijger cryptoace33 solving_chaos yummytea_kudasai_uwu shikiphantom ownjing silentri0t

🔥 Support Tutorial 🔥
Read the Support article above to better understand how to vote on the SPS Governance proposals
Access proposals on the SPS Proposal Page

Past Town Hall Summaries

Next Town Hall - Monday, April 24th, 4PM Eastern (8PM UTC)
---
---