Splinterlands Town Hall Summary - July 18th, 2022 - 4PM Eastern!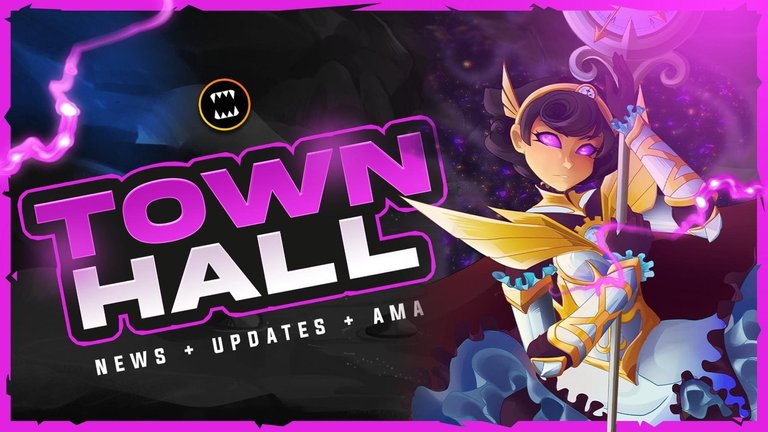 Town Hall Summary
Speakers:

Aggroed (CEO)
Grant James (BREEDfi)
Hardpoint (Chief Technology Officer)
PJ (VP of Engineering)
Chatter (Head of Marketing)
Nateaguila (Creative Director)
Giemo (Discord Developer)
Bulldog1205 (Community Manager)
WeirdBeard (Tournaments/ESports)
16Bit (VP of Sales)
Kudo (Creative Team)
r0n d0n (Splinterlands TV)

Main Topics:

Updated Roadmap 💥
Company Updates ⚡️
Eye Candy 👀

Recording:
Timestamps:

01:30 - Team Introduction
02:55 - Grant James (BREEDfi)
20:00 - Hardpoint (Roadmap)
24:10 - PJ Intro (VP of Engineering)
29:30 - Giemo Intro (Discord Developer)
31:15 - Bulldog1205 Update (Community Manager)
48:45 - WeirdBeard Update (Tournaments/ESports)
53:30 - 16bit Update (VP Sales)
1:00:20 - Nateaguila Update (Creative)
1:02:50 - Kudo (Creative)
1:10:45 - r0n d0n (Splinterlands TV)
1:19:30 - Q&A
2:00:00 - Closing Remarks

💥 Splinterlands Project Discussions 💥
Updated Roadmap: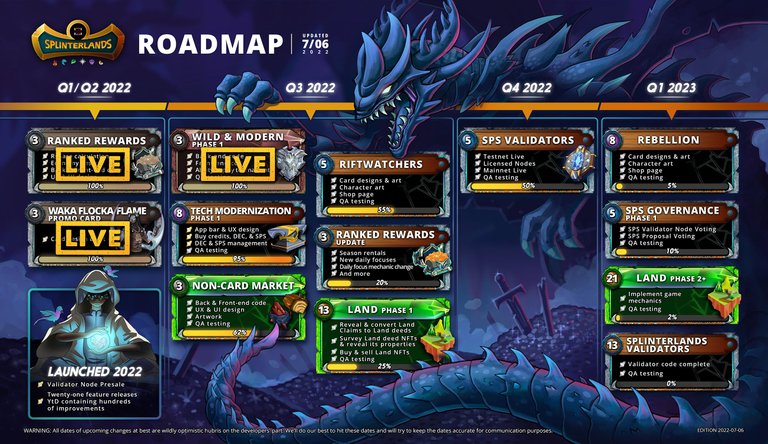 Modern & Wild was released just last week!
Non-Card Market & Rift Watchers are the next two high priority items
Beyond all these big projects, the team is constantly adding Quality of Life enhancements
---
If you have any ideas/suggestions for the Splinterlands team, please submit them to https://feedback.splinterlands.com/
Team will consider the top few feedback items bi-weekly and discuss what may be implemented
Top Feedback Items This Week:

Sending customizable battle challenges (selecting your own mana cap, ruleset, etc)
Modifying reward share calculation to take in affect the level of cards used per league

If you use lower leveled cards compared to the max level for your league, then you may not earn as much as someone with maxed cards
This will affect mainly those who play with lvl 1 cards in Silver/Gold

Notification system in game to alert players of changes/updates

💥 Company Updates 💥
Guilds:
BREEDfi is a new guild that is getting into Splinterlands

Grant James met the team at the NFTY NYC event

Team continues to look to onboard even more new guilds through partnerships

NFTy Arcade is a big example of this
Team and NFTy Arcade are working together to build guild tools to make managing guilds and scholarship accounts much easier

Team is creating a new Guild Discord channel

Invite is out to anyone running a guild or running a scholarship program
Server provides the ability to get guild managers/leaders together, collaborate, and help each other
---
Tournaments/Brawls:
Modern/Wild tournaments have been postponed as a bug was introduced that resulted in players running into Draws & Flees frequently

New tournaments should be created tomorrow and will begin starting Wednesday

Next Brawl Townhall will be this Friday, July 22nd
---
Creative Team:
Creative team is mainly focusing on the Rift Watchers release (See Eye Candy)
Other priorities are Ranked Reward and Modern/Wild enhancements
---
Clip of the Week:
This Townhalls shoutouts:

butops18
DjBagMan
Lovefallen17
Techy004
shawnmichaelgt


This Weeks Streamer Spotlights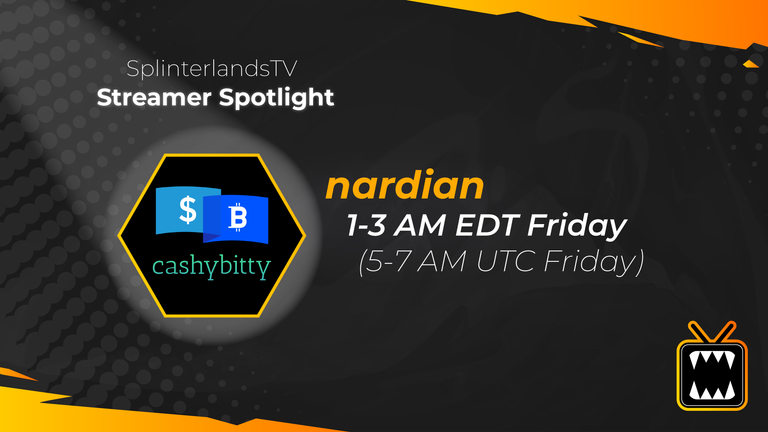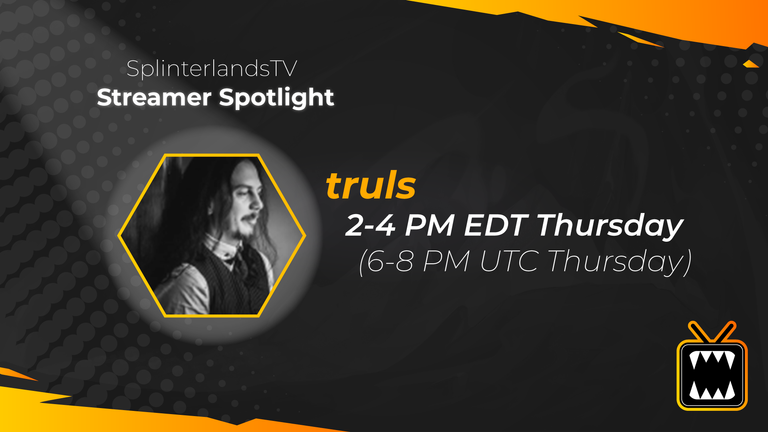 ⚡️ Q&A Summary ⚡️
Land:
Over time, the team wants to make Land management not completely passive

Example: May add Weather attribute that affects what Land workers you use or what resources you harvest
All this will be in future phases over the next year
---
Modern/Wild:
Modern/Wild is now supported on the mobile app
Modern & Wild formats have separate end of season rating resets

Modern rating will reset based on how you finish in Modern
Wild rating will reset based on how you finish in Wild
---
SPS:
Team is prioritizing SPS Goverance Voting to be implemented as soon as possible
Allows SPS holders to begin voting on proposals that could affect all aspects of the game like LP rewards
---
Gladiators/Merits:
Even if you aren't in a Guild or don't participate in Brawls, Gladiators are still important

They provide free Collection Power
They can also be burned for DEC
There will be more utility for Gladiators beyond Guild Brawls (like Land workers)

As a reminder, merits are going to be added to chest rewards soon
---
ECR (Read Announcement Below):
Coming soon, ECR will start to reduce by 5% instead of 1% if a player is below 50% ECR
Most players won't be affected by this change as to get below 50% you would need to play around 60-70 battles in a day
This should affect mainly bots that are playing battles 24/7 and drastically reduce the amount of DEC/reward shares they earn
---
Card Supply:
Team has built-in deflationary mechanisms in place through combining cards
The game constantly encourages players to level up their cards in order to earn better rewards in higher leagues
Combining cards constantly reduces the card supply
15M Chaos Legion packs equals roughly 6k maxed Caos Legion decks
As more and more players join, the supply will overtime be reduced and become more and more scarce

🔥 EYE CANDY 🔥
Rift Watchers Character Concept Art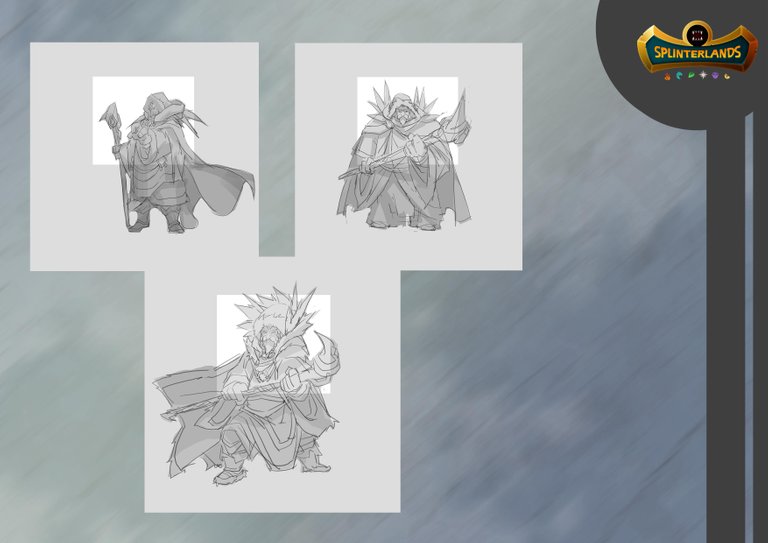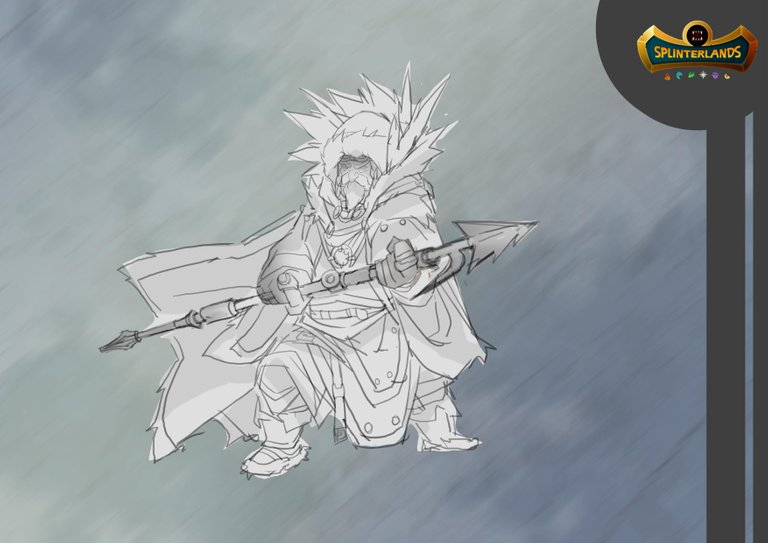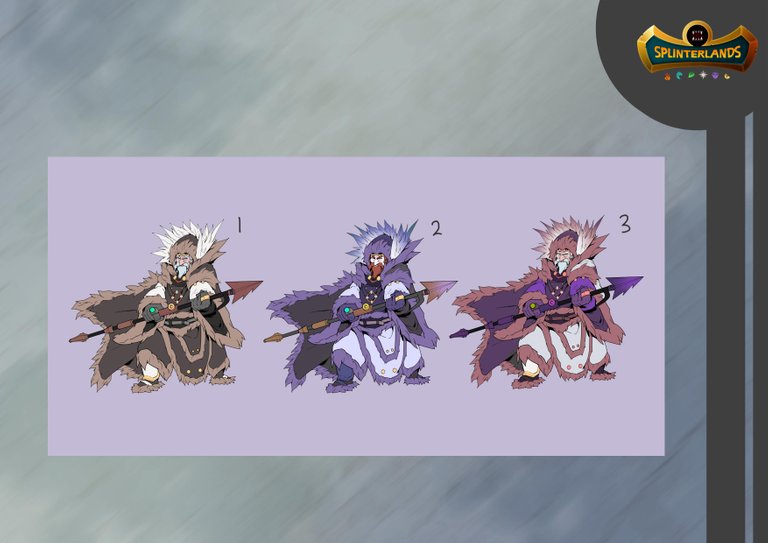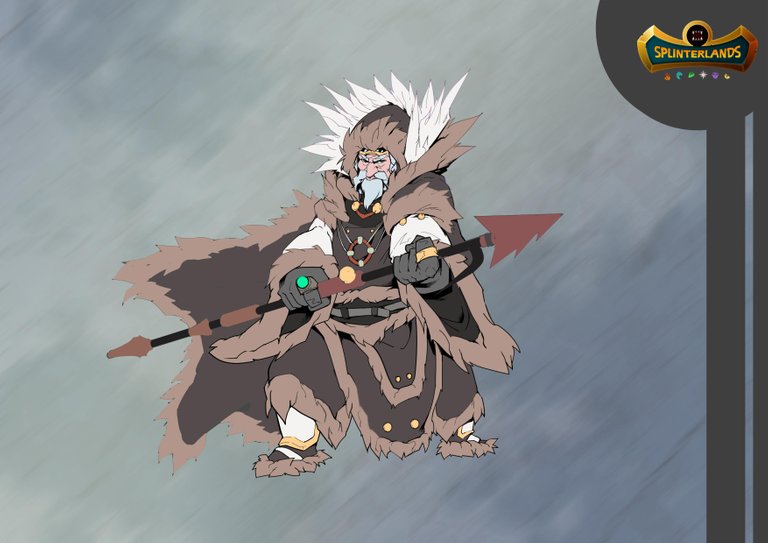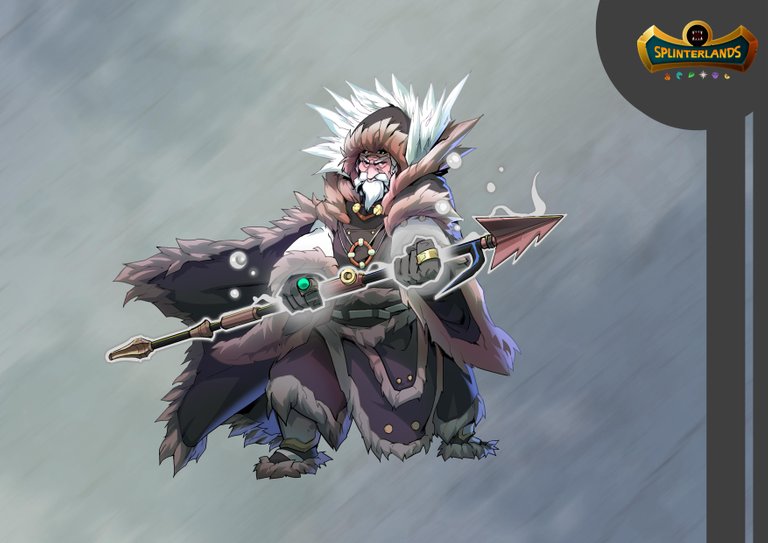 Recent Announcements
Top Level Summary:

Players who win ranked battles with their ECR under 50% will see their ECR reduced by 5% instead of 1%. There will be no changes to how ECR currently works when above 50%. This paired with the minimum 2 day rental time should help to further reduce ECR-based exploits.
With the airdrop ending in just over 1 week, it is important for us to ensure that DEC, SPS and Vouchers have adequate liquidity across exchanges and trading platforms. In saying this, the 7.5M SPS tokens per month for LP rewards allocated in Splinterlands' whitepaper will be launched between 5 Pools (please see below link for breakdown + further SPS allocations following the airdrop end).
There will be new DEC reward pools added, totalling 70M DEC per month for LP rewards (see post for allocations). With in-game DEC rewards being replaced by SPS rewards, this will see a big reduction of DEC inflation in the system overall.
The team has been working on a simplified version of SPS governance voting. Once this is released, it will allow the staked SPS token holders to propose and vote on changes to the liquidity provider rewards among many other things.
---
Two separate DEC reward pools, one for each format
Decreased amount of Collection Power for Modern compared to Wild
Older collection cards (Alpha, Beta, etc..) only allowed in Wild, not in Modern
Separate Leaderboards for each format
Tournaments that support both Modern & Wild formats
---
Splinterlands Mobile App Supports Modern & Wild!
---
This week focuses on Grandmaster Rathe, the new Chaos Legion Legendary Summoner!

Past AMA Summaries
---
---

Next AMA - Monday, July 25th, 8PM Eastern (12AM UTC)
---
---