Splinterlands Town Hall Summary - March 30th, 2022 - 4PM Eastern!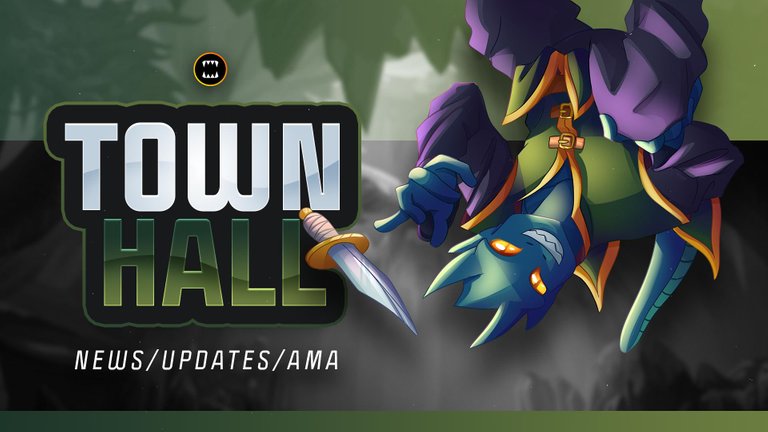 Town Hall Summary
Speakers:

Aggroed (Co-Founder)
Nateaguila (Creative Director)
WeirdBeard (ESports Manager)
Doogie (VP Of Project Management)
R0nd0n (Splinterlands TV)
Kira1995 (Senior Financial Support)
SeanRyan (Narrative Team)

Main Topics:

Company Updates 💥
Splinterlands TV 👀
Q&A ⚡️

Recording:
Timestamps:

01:15 - General Intro
07:00 - Nateaguila Updates (Creative)
28:50 - WeirdBeard Updates (Tournaments/ESports)
34:00 - Doogie Intro (VP Of Project Management)
42:15 - R0nd0n Intro/Updates (Splinterlands TV)
1:00:10 - Kira1995 Intro (Senior Financial Support)
1:09:00 - SeanRyan Intro (Narrative Team)
1:27:40 - Q&A
1:58:20 - Closing Remarks

💥 Company Updates 💥
Splinterlands TV:
Will be streaming 24/7 of Splinterlands content every day
Constant exposure and covering content will continue to get our name out there
May have specific stream announcements in the future
All donations and subscriptions will go straight to the streamers

Splinterlands will not be receiving any money

Will include a mix of non-English speakers as well to make this a global stream
---
Creative Team Updates:
Working on enhancing SplinterBites even more!

SplinterBites will be unique per league you are in

Bronze players will see basic SplinterBites
Diamond/Champ will see more advanced ones

SplinterBites will be separated into their modal as well to focus more attention

Overtime, you may see different loot chests with different artwork and animations
Overall goal is to make Splinterlands compete at the AAA level
Talks of Splinterlands comics have already begun

Narrative member, SeanRyan, worked as an editor for Marvel & DC in the past
---
Tournament/ESports Updates:
Introduced a few Chaos Legion only tournaments
Working with Data Analysis team to continue to enhance tournaments

Looking at how many players are actually winning at their rank

Want to encourage/force players to play at their level

Continuing to look at making tournaments more competitive so different people start winning
Still working on an entire new phase of tournaments where card collection may not matter
---
General Team Updates:
Chatter and Hardpoint attended NFT LA and GDC

Lots of exciting discussions being made
Will have to wait for them to get back to share anything

⚡️ Q&A Summary ⚡️
SPS Validators:
License prices will most likely be dynamic

Price will increase as more and more licenses are sold
---
Hiding Opponents Names:
In the next release, April 5th, you will not know your opponents name upon fighting in Ranked
Overall goal of this change is mostly to prevent win-trading between accounts ran by the same person
There will be additional iterations on top of this in order to solve the bigger picture
---
In-Game Notification:
Team still wants to eventually build an in-game notification system
Not the highest priority but something the team definitely has on the backlog
---
Non-Card Market:
Phase 1 will probably be how the current market works but with non-card assets
Phase 2 will include additional sorting and filtering options
---
Reward Cards:
All reward cards will eventually be associated to the main card set that they were released during

Current reward cards are a subset of Chaos Legion
Prior reward cards were a subset of Untamed
All these will be made usable with those sets in the near-future

🔥 EYE CANDY 🔥
Wallpaper - Aggroed Triumphant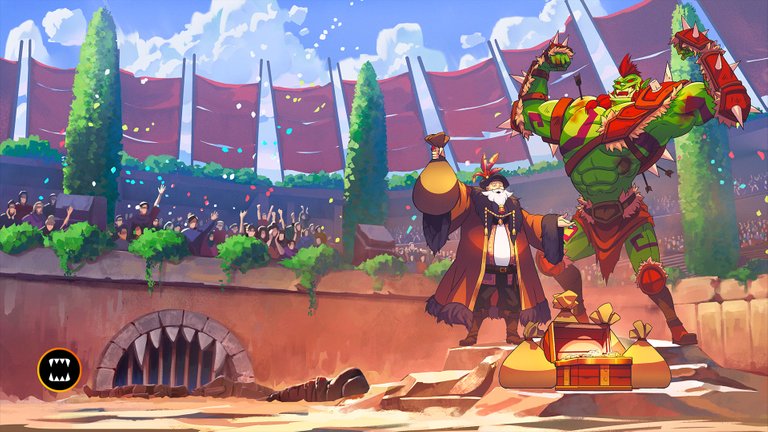 ---
Cursed Windeku Animation
---
New Cards Concept Art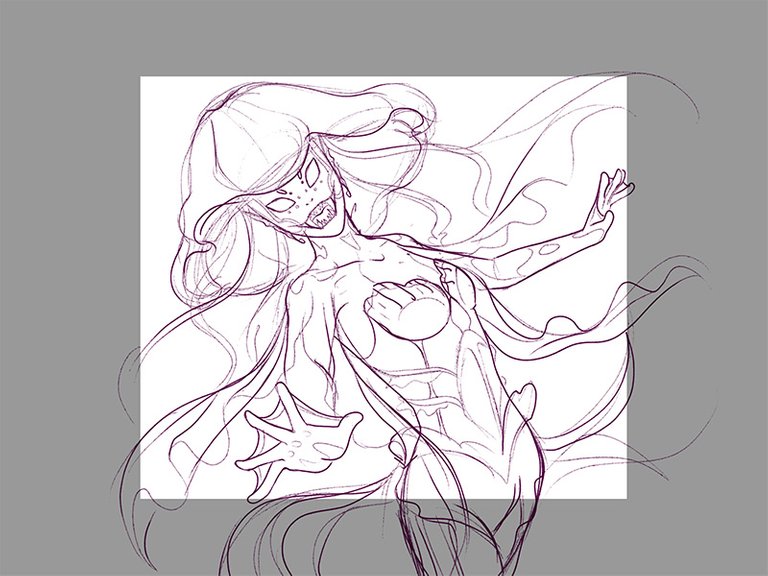 ---

Recent Announcements
New SPS:USDT trading pair coming on Crypto.com!

Past AMA Summaries
---
---

Next AMA - Wednesday, April 6th, 8PM Eastern (April 7th - 1AM UTC)
---
---