Splinterlands Town Hall Summary - November 7th, 2022 - 4PM Eastern!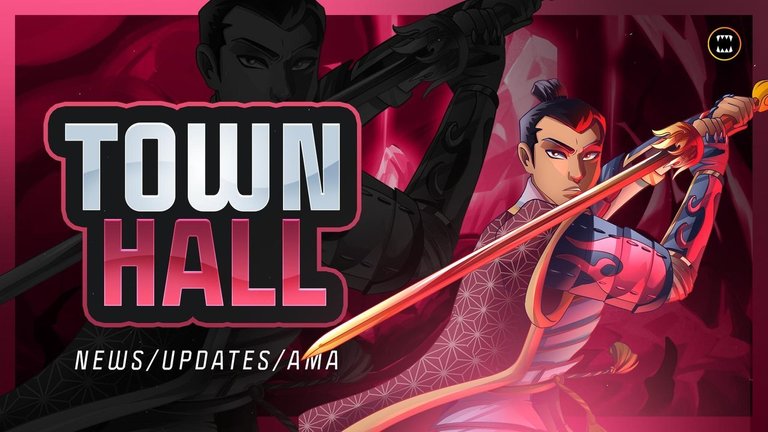 Town Hall Summary
Team Members:

Aggroed (Co-Founder & CEO)
Hardpoint (Chief Technology Officer)
Nateaguila (Creative Director)
WeirdBeard (ESports Manager)
Brybro27 (QA Engineer)
WafflesKitty (DYGYCON)
r0n d0n (Splinterlands TV)

Special Guests:
Main Topics:

SPS Brawl Rewards 🎯
Splinterlands November Roadmap 🎯
Q&A Summary 🎯

Recording:
Timestamps:

00:35 - Team Introduction
02:50 - Brybro27 Update (Upcoming Release Notes)
08:15 - Hardpoint Update (Tower Defense & Roadmap)
27:00 - WafflesKitty Update (DYGYCON)
31:40 - WeirdBeard Update (Brawlhalla)
1:05:20 - Nateaguila Update (Creative)
1:22:10 - r0n d0n Update (Splinterlands TV)
1:28:05 - Q&A
1:57:50 - Closing Remarks

💥 Company Updates 💥
Splinterlands Tower Defense (See Eye Candy Below!):
DoubleCoconut has been making great progress on the Splinterlands Tower Defense game!

20-30 people working on this game over at DoubleCoconut

Splinterlands Tower Defense will be built in Splinterlands
Team is still finalizing the official name for the game

Tower Defense is just the placeholder name for now

Checkout the Townhall Recording to see a snippet of the Tower Defense gameplay that Hardpoint shares at 11:30 timestamp

Live video of the game engine running with real assets
---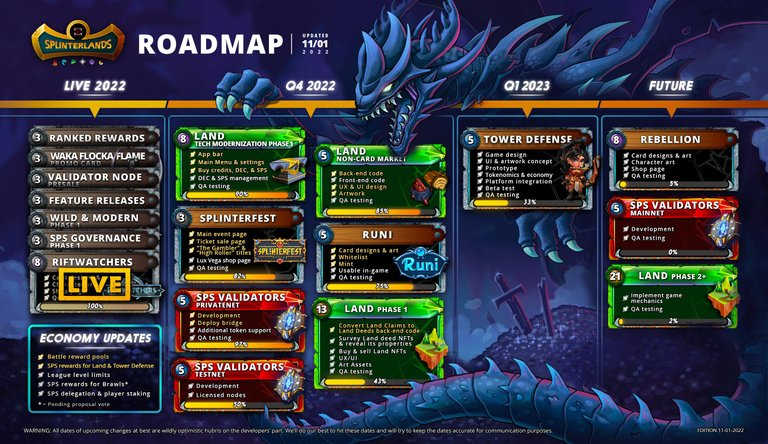 Notable Features Released Recently:

Coinbase support for BTC, ETH, and other crypto tokens for Credit purchases
Mobile app was released on the Samsung Galaxy store
Splinterfest titles have been distributed to attendees

General Admission = "The Gambler"
VIP Admission = "High Roller"

Lot of progress has been made with SPS Validators Privatenet and Testnet

Bridge is active and has SPS tournament payouts, SPS credits, and Chaos Legion bonus packs running on it

RUNI whitelist and public mint was a success!

More utility is being discussed internally to add to each RUNI!

SPS rewards for Land & Tower Defense packs is live
---
Lux Vega:
Announcing The Splinterfest Promo Card: Lux Vega

Lux Vega will be available in the Shop to be purchased on Tuesday, November 15th, 2022 at 4PM EST
There will be a total of 1000 Lux Vega cards for sale
Each Lux Vega will be Max Level by default
Lux Vega will be purchasable for 1M DEC (~$1000 in DEC)

VOUCHER tokens can be used to discount up to 50% of the $1000 total
VOUCHER tokens will be accepted at $1 per VOUCHER

Splinterfest attendees will have their Lux Vega promo codes emailed to them closer to November 15th

Promo code can be applied for a discount

$300 for general admission
$2000 for VIP tickets

Using a Promo code will reserve a Lux Vega until November 22nd

The Lux Vega sale will run from November 15th to November 22nd
---
Land - Tech Modernization:
Tech Modernization Phase #1 - Technical Foundation for where Land is being built

Should be released tomorrow if all goes well
Phase #1 mainly affects main menus & settings

Examples: Login, Profile, Settings, Affiliate Program, Currency Activity pages, etc...

Once Tech Modernization Phase #1 is successfully released, the Non-Card Market will be the next big project rolled out

Non-Card market will support majority of all other Splinterlands assets being sold/bought on the Market

Titles
Land Plots
Totems
Card Packs

As we get closer to Land Phase #1, the team wants to release more and more information and eye candy!
---
Creative:
---
Brawls/Tournaments:
SPS Rewards are being introduced to Brawls!

SPS Governance Proposal for SPS Rewards passed just last week
The higher tier your guild participates in, the higher the SPS reward pool is
SPS rewards should further incentivize higher ranked guilds to move up to higher tiers

WeirdBeard is pushing for Gladiator tournaments to be implemented hopefully in the near future

Gladiator challenges was introduced a few weeks back

You can challenge someone and use Gladiator cards (same rule as Brawls like one Gladiator per Challenge)
---
DYGYCON 12:
What is DYGYCON?

Digital conference hosted by Splinterlands, with various blockchain projects, games, and influencers

DYGYCON 12 is coming up on Nov 18-20, 2022!
---

🤝 Tentative Release Notes 🤝
** Subject to change prior to actual release! **
Tech Modernization:

Second attempt at rolling this out

Last week's release found some issues in the Production environment
Team fixed these Production issues and are looking to roll these changes out again

Changes being applied mainly affect the following pages

Registration Page
Affiliate Program Page
Login Page
Settings Page
Profile Page
Request Keys Page
Currency Activity Page

Bug Fixes:

Updating Thorns, Magic Reflect & Return Fire ruleset names

"Thorns" --> "Briar Patch"
"Magic Reflect" --> "Counterspell"
"Return Fire" --> "Fire & Regret"

New rulesets (Thorns, Magic Reflect & Return Fire) not showing ability bubble in battle

These bubbles indicate that the ruleset is adding the ability to each card

Adding a hard cap of 100 Rounds before the battle resolves into a Draw automatically

There were rare occasions where two teams could out-heal the Fatigue damage
System did not properly handle this before and would result in the next two battles auto-surrendering

Transak is fixed and should be able to support new transactions/swaps

Big Features:

Adding SPS Rewards to Brawls
Kain Hace Riftwatchers First Legendary Airdrop

Should occur tomorrow shortly after the release

Adding Lux Vega Shop Page

⚡️ Q&A Summary ⚡️
Guild Store:
Team plans on introducing new items into the Guild Store soon
---
Rating System:
Team would like to revisit the Rating System and how it currently functions
The team hears the complaints from the community and will address them as soon as time allows!
---
Botting:
Bot services are starting to get their hands into Tournametns and Brawls
From the team perspective, it is very difficult to determine what is a bot account

Some people use bots to analyze the rulesets and mana caps to determine the best lineup and submit the lineup automatically
Some people use bots to generate the best lineup and then the player submits manually
This problem of allowing bots in Tournaments & Brawls is not as simple as allowing vs not allowing bots

Ideally, the team wants to remain decentralized and not gatekeep what account can play and what account can't play

The team wants to build an environment where bots are allowed, but they just don't have an advantage over actual players
---
Splinterlands Business:
Splinterlands is growing in the bear market

Market obviously impacts revenue overall, but Splinterlands remains strong
There should be no concerns with company revenue and if it will impact the team's development roadmap
---
Land Workers:
The same Reward Point bonuses that are applied during Ranked Rewards will more than likely apply to the Land Worker bonuses as well

Gold Foil
Alpha/Beta
Promo

👀 Eye Candy 👀
Tower Defense - Eye of View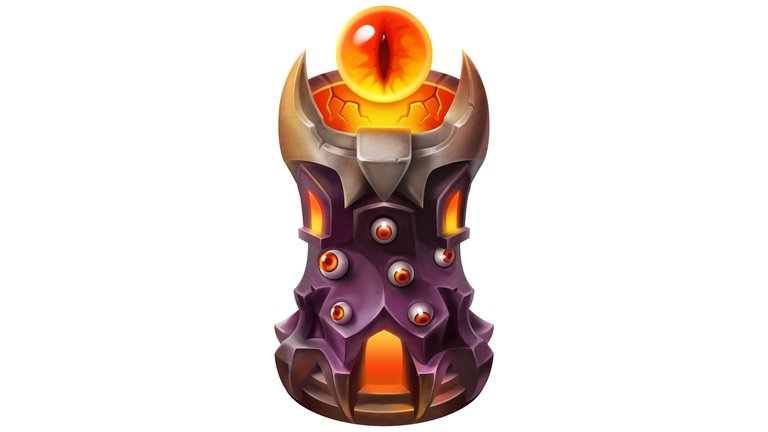 ---
Tower Defense - Slime Lord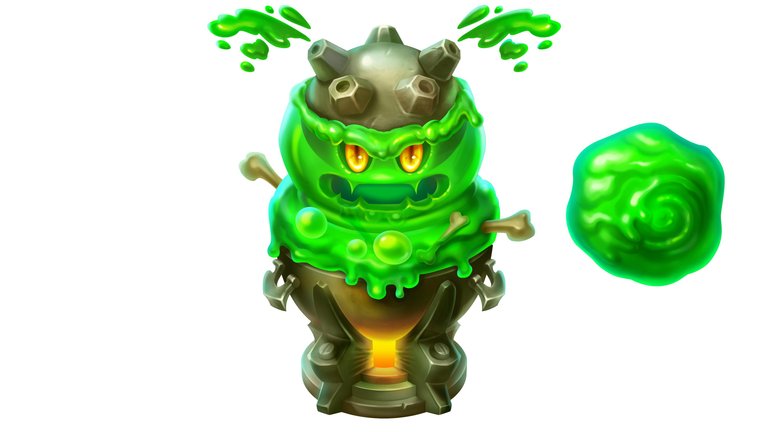 ---
Tower Defense - Defense Selection UI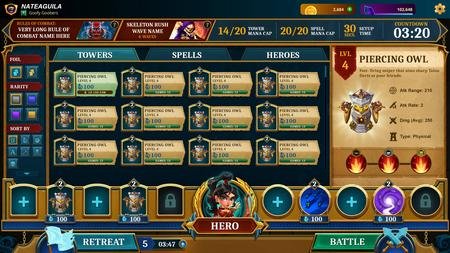 ---
Kain Hace Animation - First RW Legendary Airdrop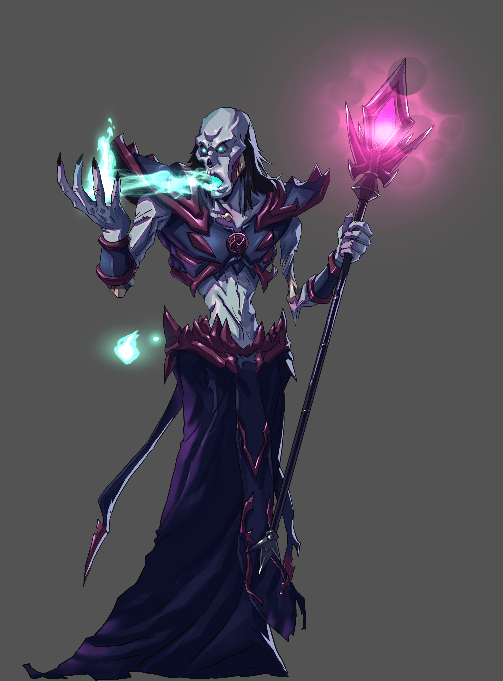 ---
RUNI Unleashed - Upcoming RUNI Lore Page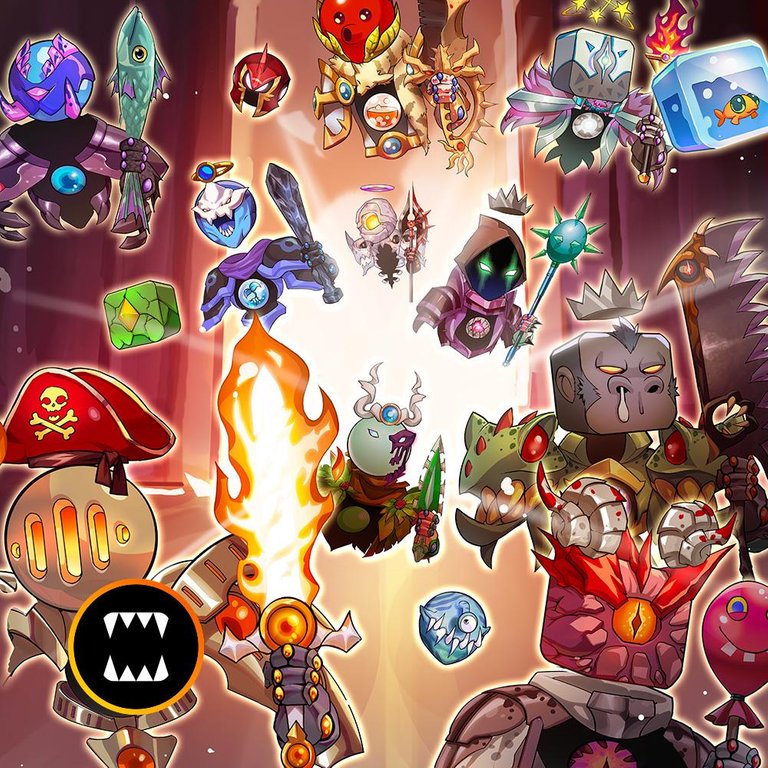 ---
RUNI Manage Page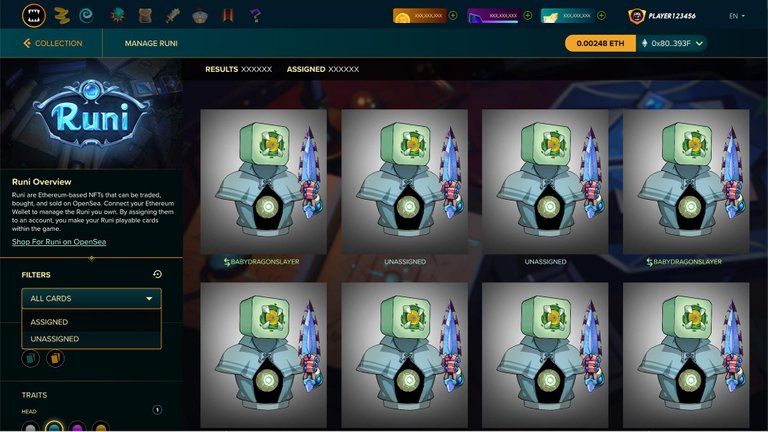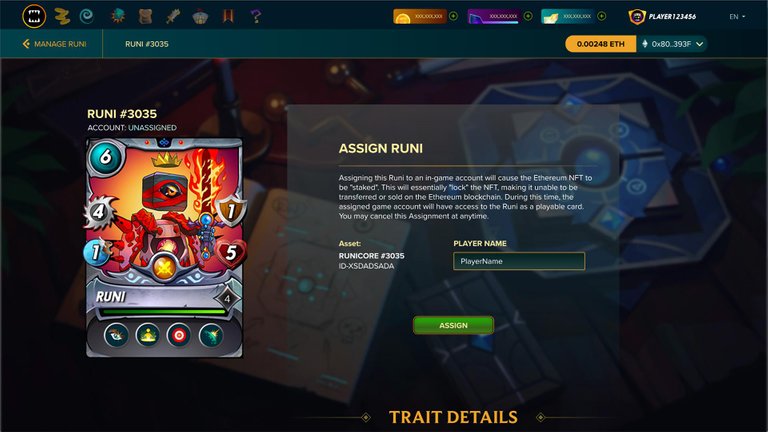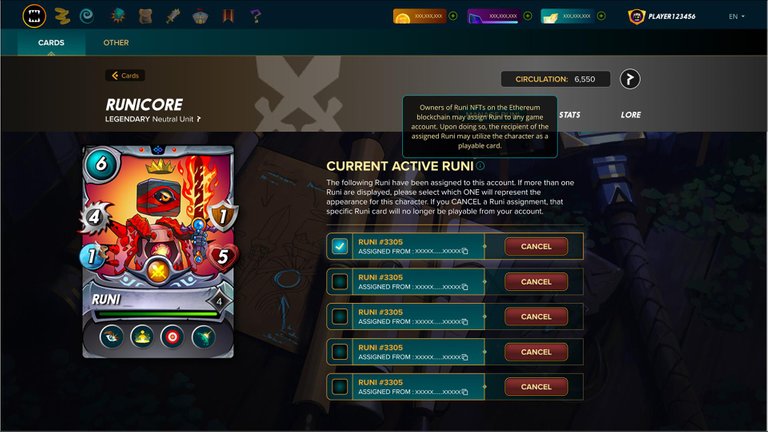 ---
Non-Card Market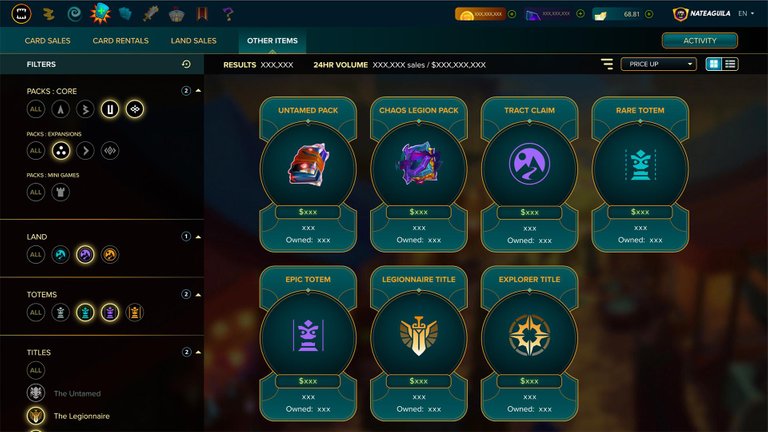 🎞 Past AMA Summaries 🎞
---
---

Next AMA - Monday, November 14th, 8PM Eastern (12AM UTC)
---
---