Splinterlands Town Hall Summary - October 31st, 2022 - 1PM Eastern!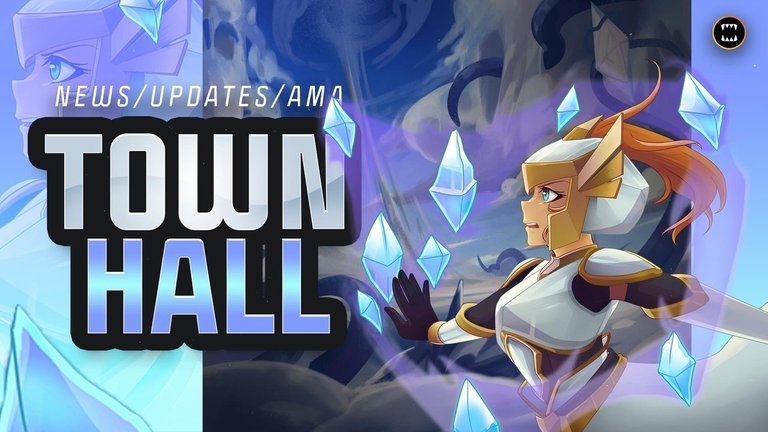 Town Hall Summary
Team Members:

Aggroed (Co-Founder & CEO)
Yabapmatt (Chief Product Officer)
Chatter (Head of Marketing)
Nateaguila (Creative Director)
WeirdBeard (ESports Manager)
Brybro27 (QA Engineer)
Royaleagle (Support Lead)
r0n d0n (Splinterlands TV)

Special Guests:
Main Topics:

SPS Proposals 🕸
Tentative Release Notes 🕸
RUNI, Lux Vega, & Many More! 🕸

Recording:
Timestamps:

02:10 - Team Introduction
04:30 - Royaleagle Support Tutorial
07:35 - Brybro27 Update (Upcoming Release Notes)
12:15 - Yabapmatt Update (SPS Proposals)
38:10 - Yabapmatt Update (RUNI)
47:15 - Chatter Update (Marketing)
53:55 - WeirdBeard Update (Brawlhalla)
1:13:20 - Nateaguila Update (Creative)
1:24:40 - r0n d0n Update (Splinterlands TV)
1:34:35 - Q&A
1:59:35 - Closing Remarks

💥 Company Updates 💥
RUNI:
Last date for allowlist mint is Tuesday, November 1st, at midnight

Unused allowlist mint spots expire beyond this date

RUNI take over on OpenSea begins on Wednesday, November 2nd
Public mint starts on Thursday, November 3rd

Each ETH wallet is limited to only 3 public mints

RUNI is only the beginning for what the team wants to do

Team may introduce specific benefits for RUNI holders

Be careful operating on OpenSea as there are a large amount of scam projects and scammers out there

Team can vouch for OpenSea for only the RUNI project
Trying to mint on a scam project could give hackers/scammers access to your ETH wallet where they can steal your assets/tokens

Everyone can now view all RUNI traits and rarities in the file below:

File is ~1GB in size so be aware before downloading!
---
SPS Proposals:
Goal with SPS Governance is to allow for anything to be proposed

In the future, players will be able to create proposals for a fee
It is up to the community to decide what they think should be implemented or not

Team goal is to take any ideals/feedback from the community and put them out

Team doesn't want to play gatekeeper and limit the ideals/feedback items that get proposed
Team is trying to create an open space that is completely decentralized

This means that anything can be changed as long as the community passes it through

There is a separation between Splinterlands company/game product and the DAO (SPS, Vouchers, Licenses)

Anything that the DAO proposes and approves that is under control by the DAO will be implemented
Non-DAO items are ultimately up to the Splinterlands company to decide if it gets implemented or not

CL Pack burn is an example of a non-DAO proposal
Team proposed this just because they wanted community feedback on the subject rather than making the decision themselves

Team plans on updating the SPS Proposal UI to differentiate between DAO and non-DAO proposals

Everything that is put up as a proposal by the team is not expected to be passed

There are some controversial proposals like making RiftWatchers & Licenses purchasable in DEC
These two ideals were proposed by the team as they ultimately think that making all products priced in DEC will help push DEC price back to its soft-peg price

Goal of the ecosystem is to back every product by DEC in order to stabilize it as best as possible
If DEC is closer to peg, then it would create a higher demand for burning SPS for DEC
---
Lux Vega:
Team plans on releasing the Lux Vega sale next week (still TBD)
Lux Vega will be purchasable with DEC only

VOUCHERs may be accepted for an additional discount

VOUCHERs will potentially be accepted at $1 per VOUCHER

Promo codes can be used on top of the VOUCHER discount

Splinterfest attendees will receive a Promo Code pertaining to the ticket they purchased

Once the Promo Code is used once, it can't be undone or reused
Be careful when doing deals with the Promo Code!

All information regarding Lux Vega will be announced as soon as it is ready
---
Marketing:
New potential partnership announcement pending for December
Marketing team wants to look into new player onboarding experience and how it can be revamped and more user-friendly
---
Creative:
Team has completed all the Lux Vega creative assets and pushed them to the development team
Team created a new Death character to replace Usut for the first RiftWatcher Legendary airdrop (see Eye Candy!)

Team didn't think Usut accurately fit the stats given so they created Kain Hace to replace him
Usut was moved to the backlog for a later potential release

Team has continued producing Land assets every week

Will look to release some of these assets in the upcoming Townhalls!

HyperX Arena finally sent all the film from Splinterfest

Creative team will be creating a virtual experience with the film for those who didn't attend to be able to watch and experience the event
---
Brawls/Tournaments:
First Splinterlands Open tournament started this past Friday and concluded over the weekend

337 total participants
Congrats to the top five winners!

OMG-SP2 - 22 Wins / 0 Loses
Martax - 20 Wins / 2 Loses
Supercow - 20 Wins / 2 Loses
Kentuckyjoles - 19 Wins / 3 Loses
Infinityx22 - 19 Wins / 3 Loses

Team is taking in feedback for future Splinterlands Open tournaments and how they can continue improving to help push Splinterlands into ESports
---

🤝 Tentative Release Notes 🤝
** Subject to change prior to actual release! **
Tech Modernization:

Reworking the technology framework to make the system more scalable and mobile-friendly
Changes being applied mainly affect the following pages

Registration Page
Affiliate Program Page
Login Page
Settings Page
Profile Page
Request Keys Page
Currency Activity Page

Bug Fixes:

Fixed a bug that inaccurately capped the level of Gladiators at certain leagues
Battle system will use the same card for every battle, even if you own multiple copies of the same card

This prevents a cooldown being applied to multiple copies of the same card

New Features & Enhancements:

New icon being added for Splinterlands Open tournaments
Adding Splex.gg bannet to the Market page (joining PeakMonsters, MonsterMarket & CardAuctionz)
Three new rulesets being introduced:

Thorns
Magic Reflect
Return Fire

Summoners can now be swapped during the battle lineup creation

System won't automatically make you restart your lineup if you choose a new summoner that allows you to use same cards from previous lineup
Example: Neutral cards will remain in lineup when swapping your summoner

⚡️ Q&A Summary ⚡️
SPS Proposals:
Anything that is deemed of potential value for the community will be proposed by the team
Adjusting Rewards By Card Level Proposal:

This new system was proposed to better handle what Collection Power was introduced for
Collection Power requirements may be removed entirely in the future as the system will be rewarding those who earn more cards at higher levels

CP can be exploited currently as well as you can rent/delegate Level 1 cards to surpass the CP requirements
CP doesn't ultimately incentivize leveling up of cards which is what the new system is pushing towards

Chaos Legion Pack Burn Proposal:

With Land gameplay and Tower Defense gameplay around the corner, card scarcity could be a factor when considering whether to vote for the CL pack burn or not
Future card sets may have be released with a burn mechanism that will activate if the set doesn't sellout by a certain time period

The fee for creating SPS Proposals is still being determined

SPS Validator nodes will initially only support SPS, VOUCHERs, and Licenses
So only SPS and/or VOUCHERs will most likely be accepted to pay the fee for a SPS Proposal
---
Rebellion:
Rebellion set won't be released until at least 3 months after Chaos Legion sells out

There is no fixed date on this set release and there won't be one until CL is completely sold out first
---
RUNI:
Team is in the early brainstorming phase for what special things could be introduced for RUNI owners

Players could potentially see Land utility introduced, among other utility

Once your RUNI is staked in the game, you will get the benefits for all the other things released along with being able to play it in-game
---
Transak Issues:
Transak goes through HIVE and appears to have been down since the two HIVE hardforks
This is a big business item that the team wants to address in the near future as they believe anyone should be able to easily buy any supported token (SPS, DEC, etc...)
Team is aware of the issue and will provide more details when the system is live again
---
DEC:
The plan is to pair every Splinterlands asset with DEC

This includes Land Liquidity Pools for Resources when Land gameplay is released
All that value that is going into the DEC ecoystem will go directly to SPS

👀 Eye Candy 👀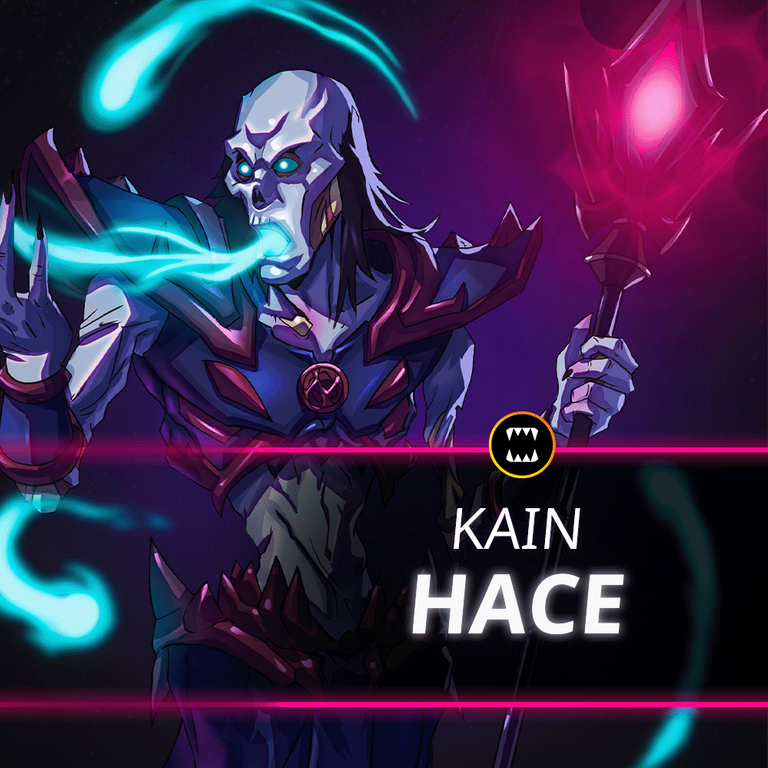 🔥 Support Tutorial 🔥
Read the guide above to learn more about abilities and how they interact with other abilities!
Guide Outline:

Abilities That Can Activate On Successful Attack
Status Effects
Status Effects That Stack
Other Ability Effects

NOTE: This guide is currently being tuned so you may notice some changes in the upcoming weeks

🎞 Past AMA Summaries 🎞
---
---

Next AMA - Monday, November 7th, 4PM Eastern (8PM UTC)
---
---