SPS & DEC Liquidity Provider Rewards + One More Ranked Rewards Update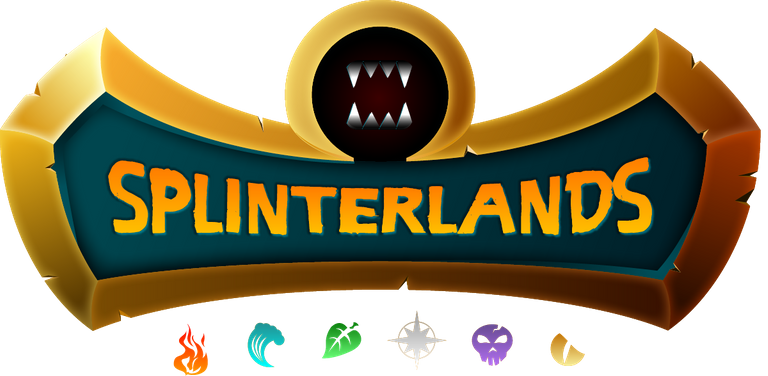 ECR Formula Update
Before we get into the main part of the post - the LP rewards - we also wanted to announce one more change that we are planning to make to the ranked rewards system in the game as part of the update planned for this Thursday, July 21st, 2022.
Going forward, when a player wins a ranked battle and their ECR is below 50% at the start of the battle, their ECR will be reduced by 5% instead of the typical 1%. There will be no change to the ECR formula when ECR is above 50%, which takes about 70 battles in a day to reach, so this change will have no effect for the majority of players.
We hope that this change, combined with the change in minimum rental time to 2 days, should help to further reduce ECR-based exploits.
Liquidity Provider Rewards
The SPS airdrop has been incentivizing players to add liquidity for the DEC token, but now that that is quickly coming to an end, it is important that new incentives are put in place to ensure that the Splinterlands tokens (DEC, SPS, and VOUCHER) have adequate liquidity across the various external exchanges and blockchain platforms on which the tokens trade.
The team has been working for a bit now on setting up new LP reward smart contracts that can be deployed on Ethereum, BSC, and other similar chains, however this will take a while to get those contracts reviewed and audited and even longer to get them integrated into the Splinterlands website UI.
In order to be able to get the LP rewards started sooner, we will be re-using the old LP reward system that we used to use for DEC LP rewards last year which should allow us to get the new LP reward system live starting when the SPS airdrop ends, on July 26th, 2022.
We are working as quickly as possible to get the UI for claiming rewards ready by that time as well, but in the event that the UI is not ready then, the rewards will still start at that time and will accrue for players who provide liquidity until the claiming is released.
SPS LP Rewards
As most of you know, the SPS whitepaper has set aside 7.5M SPS tokens per month (~$375k USD at current prices) for liquidity provider rewards. We plan to initially launch with the rewards split between the following pools:
1.5M SPS / Month - SPS-BNB Pool on PancakeSwap (BSC)
1.5M SPS / Month - SPS-ETH Pool on SushiSwap (Ethereum)
1.5M SPS / Month - SPS-HIVE Pool on Hive Engine (Hive)
750k SPS / Month - SPS-DEC Pool on Hive Engine (Hive)
375k SPS / Month - VOUCHER-HIVE Pool on Hive Engine (Hive)
This leaves 1.875M SPS tokens per month from the pool still available to allocate to more pools in the future, for example if SPS is launched on Polygon or other chains and external markets.
For some context, right now SPS is being minted at a rate of 51,145,833 tokens per month. When the airdrop ends in approximately one week, that rate will drop by 33,333,333 tokens per month and the following new pools are planned to begin shortly thereafter:
5,625,000 SPS / Month for Liquidity Provider rewards (detailed above)
7,500,000 SPS / Month for Ranked Battle rewards
3,750,000 SPS / Month for Validator Node License holders
2,500,000 SPS / Month for Guild Brawl rewards
Once the above new reward pools go live, that will bring the total SPS minted per month to 37,187,500, which is approximately 27% less than the current rate. Additionally, these new reward pools will be going primarily to the most active and involved players in the game who we hope will be more likely to stake or otherwise reinvest their SPS token rewards back into the ecosystem.
DEC LP Rewards
Finally, we are also planning to add a new DEC reward pool of 70M DEC per month for liquidity provider rewards for DEC pools which will be allocated as follows:
20M DEC / Month - DEC-BUSD Pool on PancakeSwap (BSC)
20M DEC / Month - DEC-DAI Pool on Uniswap (Ethereum)
20M DEC / Month - DEC-HIVE Pool on Hive Engine (Hive)
10M DEC / Month - SPS-DEC Pool on Hive Engine (Hive)
In our previous ranked rewards update post we announced that the DEC rewards in the game will be replaced with SPS rewards, which we hope will help stabilize the external market price of DEC, so some of you might be wondering why we would be adding a new pool of DEC tokens here.
It's important to note that the size of this pool is about 1/5th the size of the current amount of DEC being minted on a monthly basis for ranked battle rewards, so it will still be a huge overall reduction in the amount of DEC inflation in the system. Additionally, liquidity is an incredibly important factor for the utility of tokens and for allowing new money to come into the ecosystem, so we feel that this new inflation pool will add much more value than it extracts by incentivizing deep liquidity pools.
SPS Governance Voting
The Splinterlands team has also been working on a simplified first version of the SPS governance voting system. Once this is released, it will allow the staked SPS token holders to propose and vote on changes to the liquidity provider rewards among many other things.
Ideally, the community of staked SPS token holders will be able to decide how much in total SPS and DEC tokens are allocated to LP rewards, and the breakdown of those rewards between the various available pools, as well as the creation and incentivization of new pools.
For now, the Splinterlands team does our best to collect feedback from the community and make decisions on their behalf, but we very much look forward to being able to turn these types of decisions over to the staked token holders entirely which will bring us much closer to our goal of a player-owned game experience!

Stay tuned for more updates from the Splinterlands!
Website | Blog | Discord | Telegram | Shop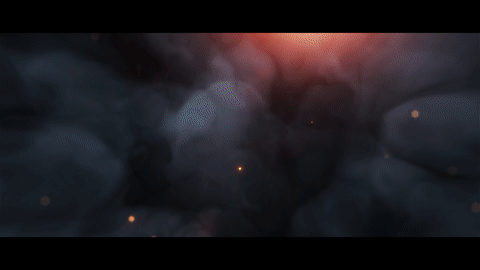 NOTE: All rewards from this post will be burned.
---
---